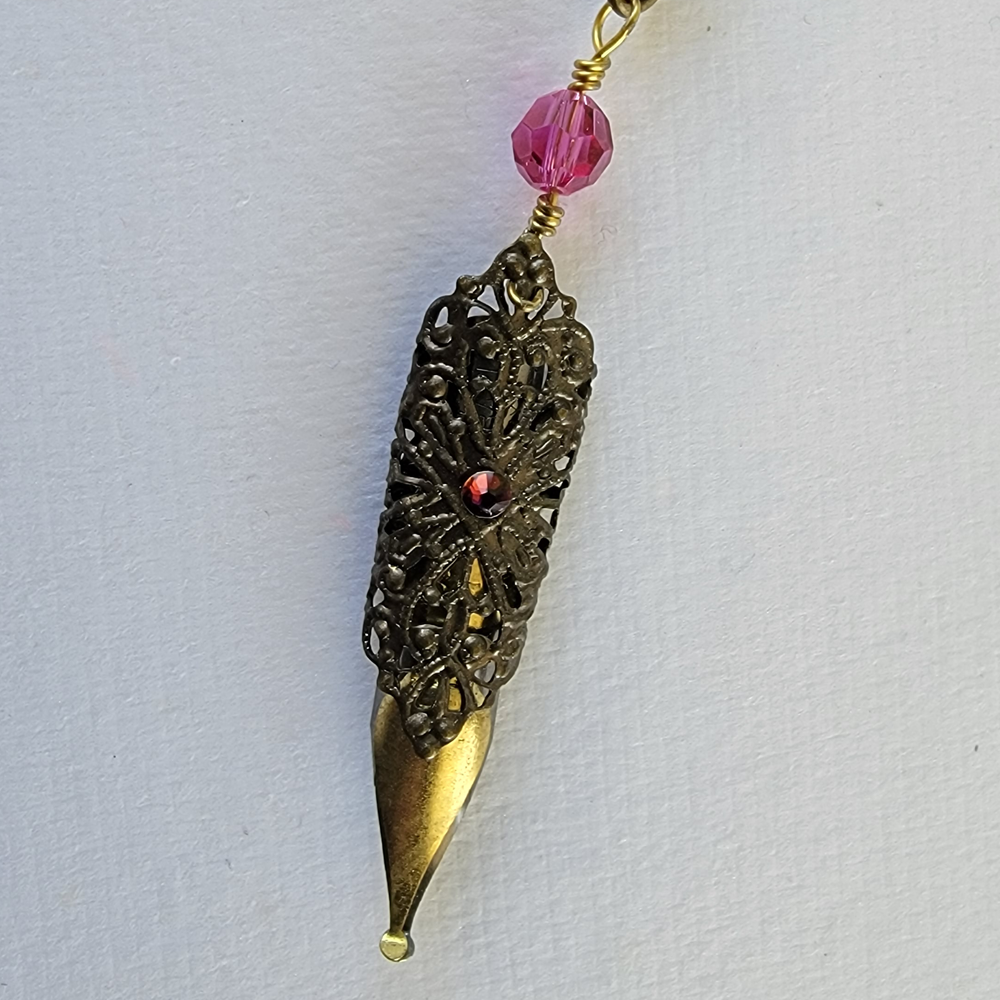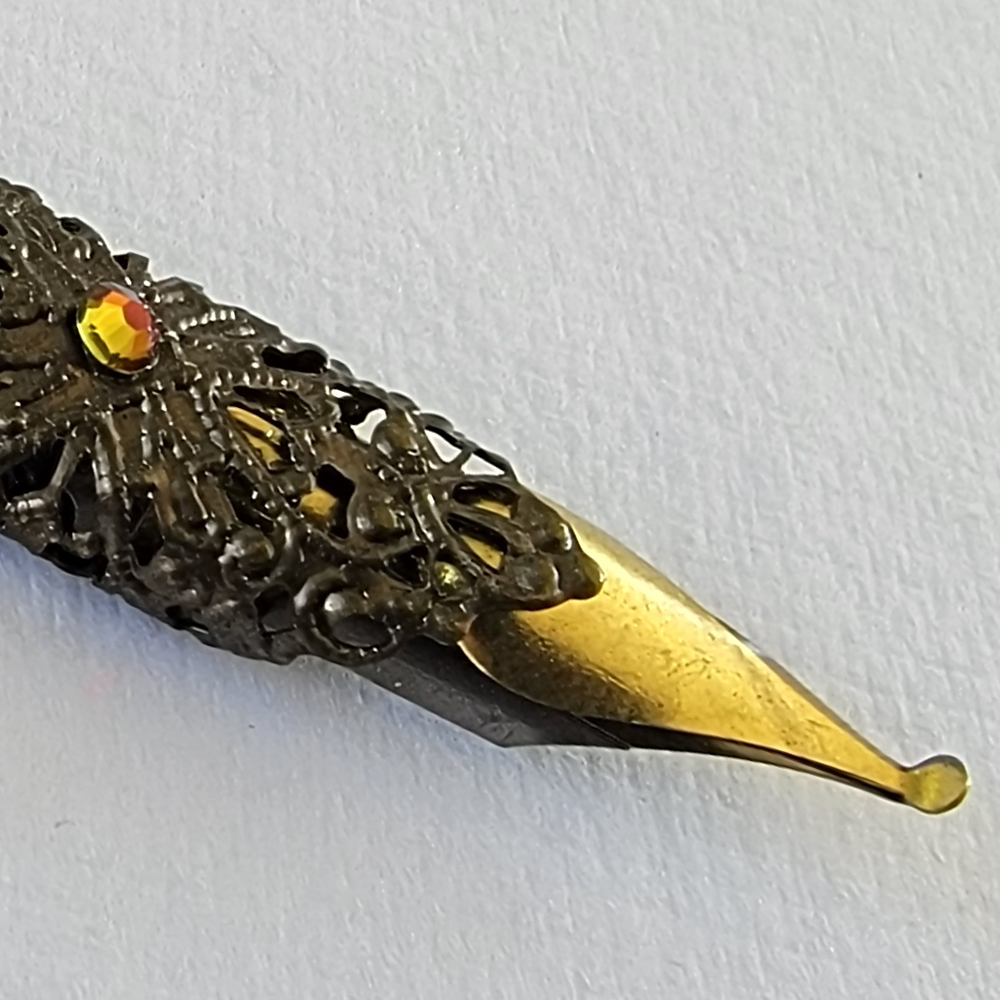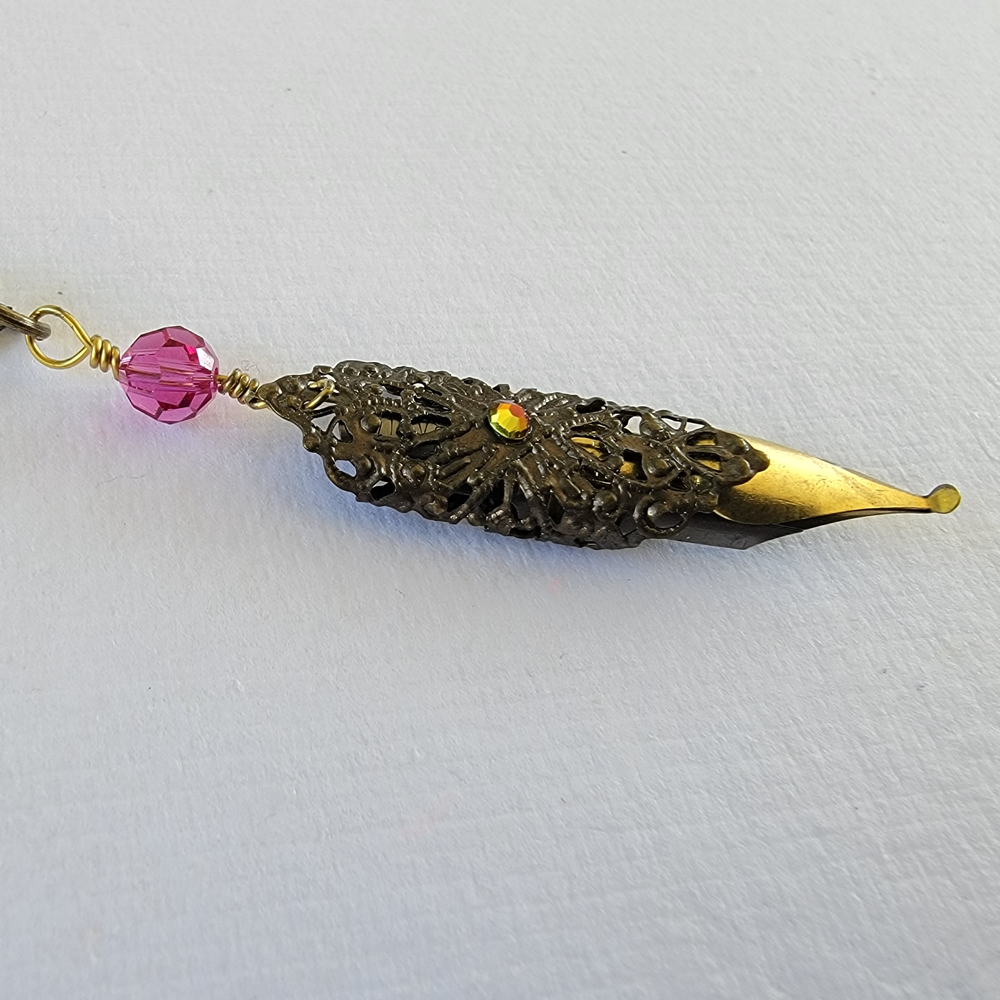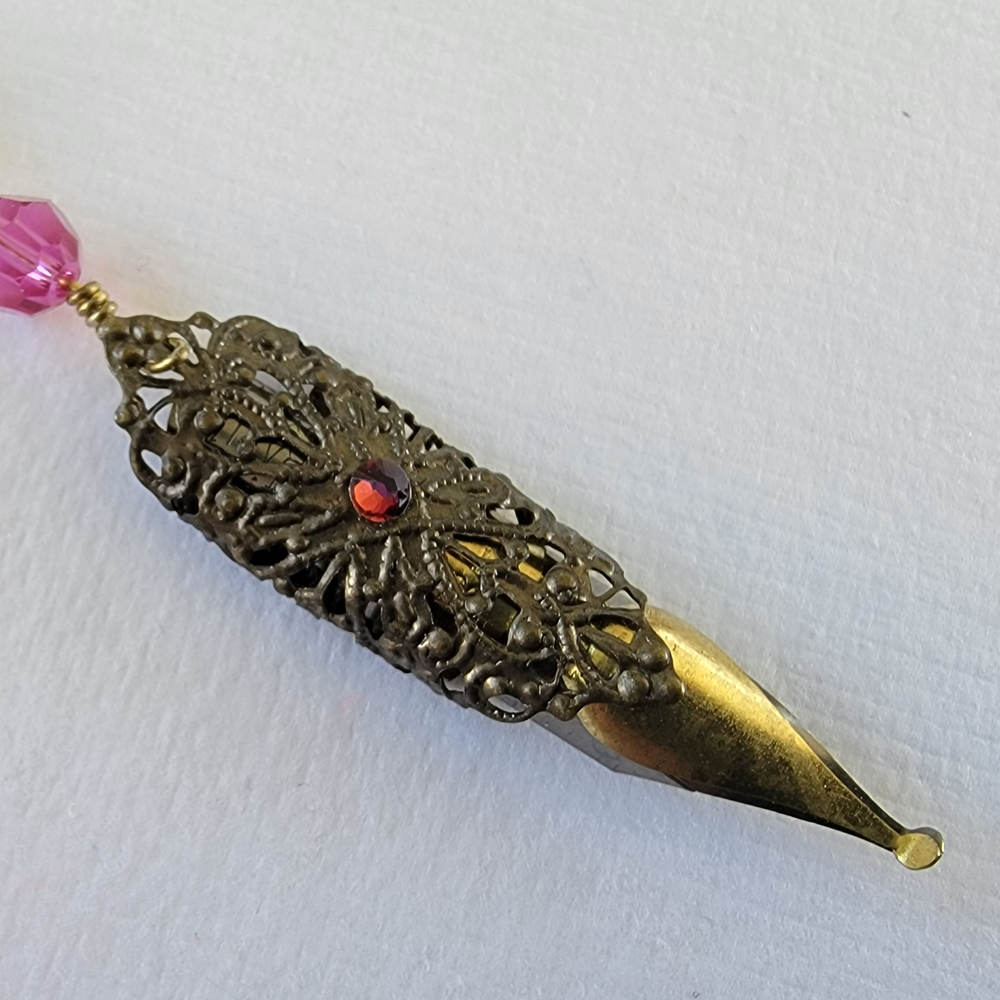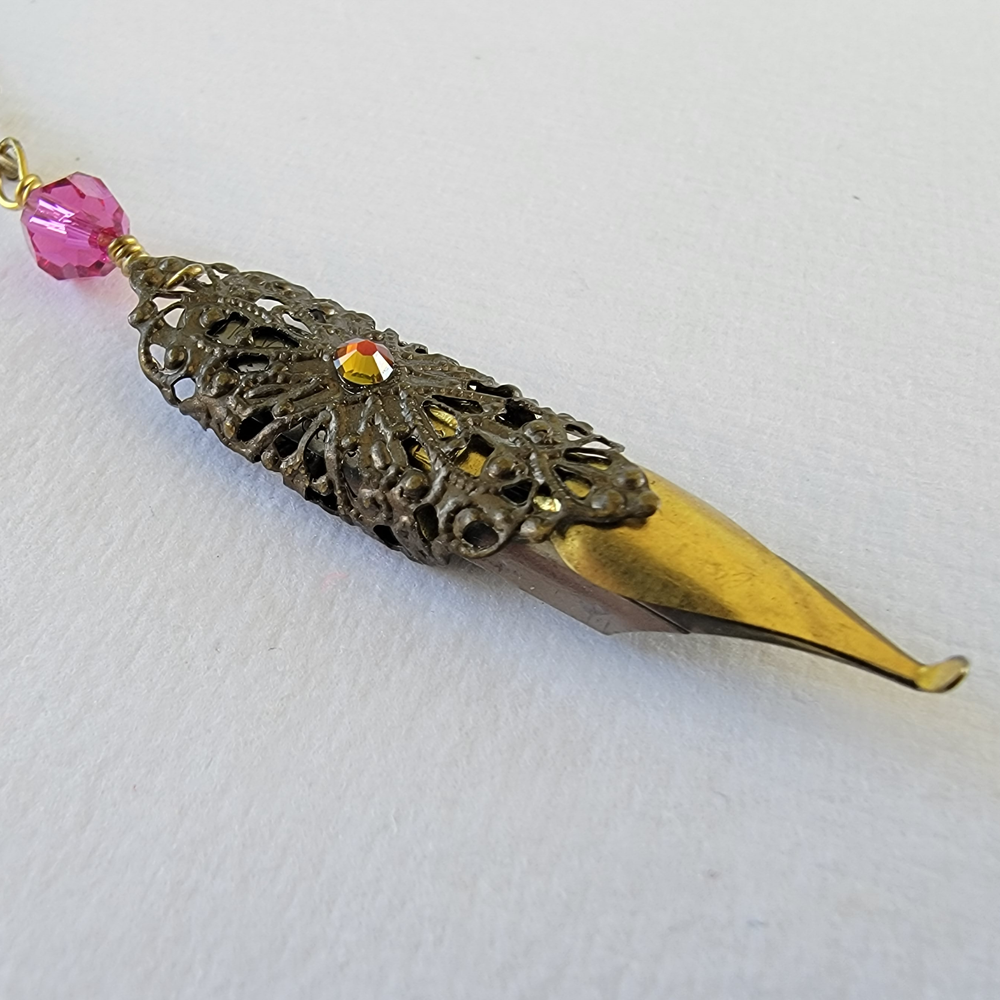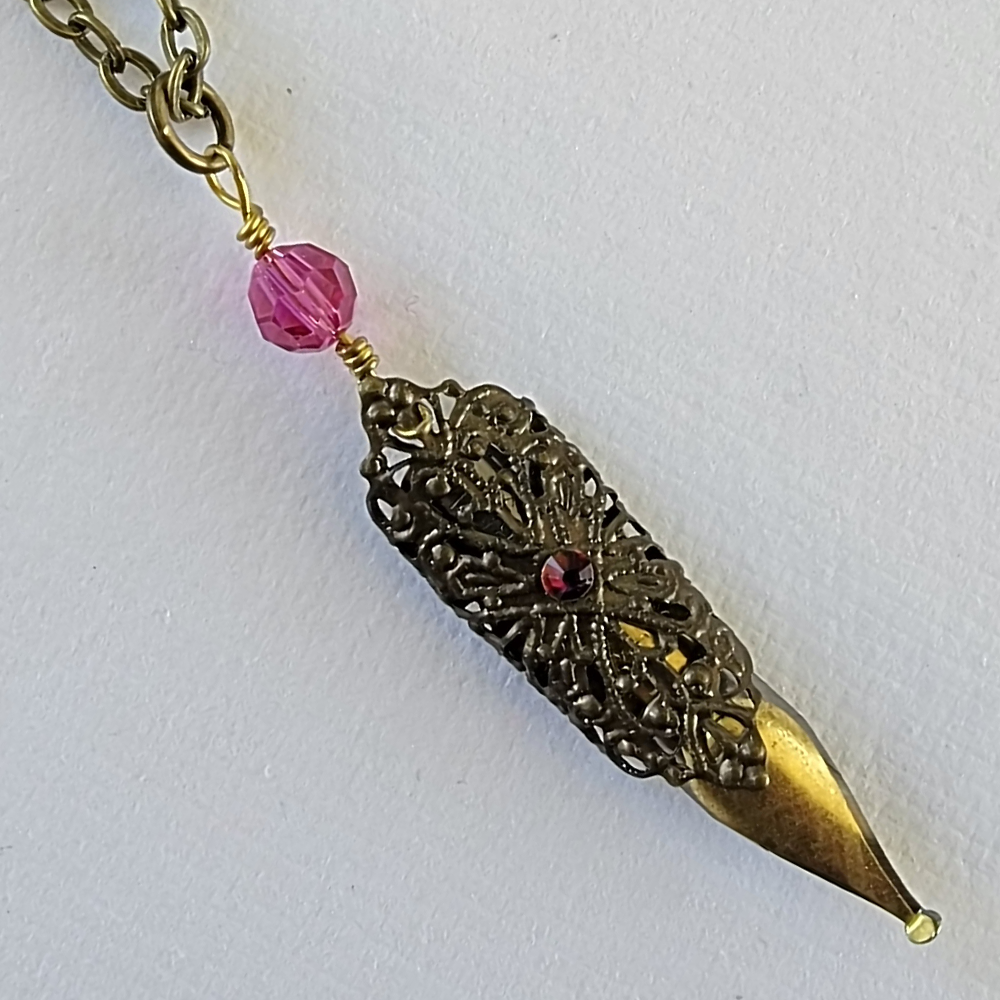 Pink & Antique Gold Vintage Pen Nib Pendant
A vintage pen nib (circa 1940s) combined with jewelry elements to make a unique pendant.

The pen nib is wrapped in an antique gold toned filigree piece and accented with an iridescent pink rhinestone and a pink matching bead.

A perfect gift for writers, artists, and all jewelry lovers!

All jewelry elements are nickel-free. Each pendant measures around 1.5-2 inches, depending on design. Comes on an 24" chain.