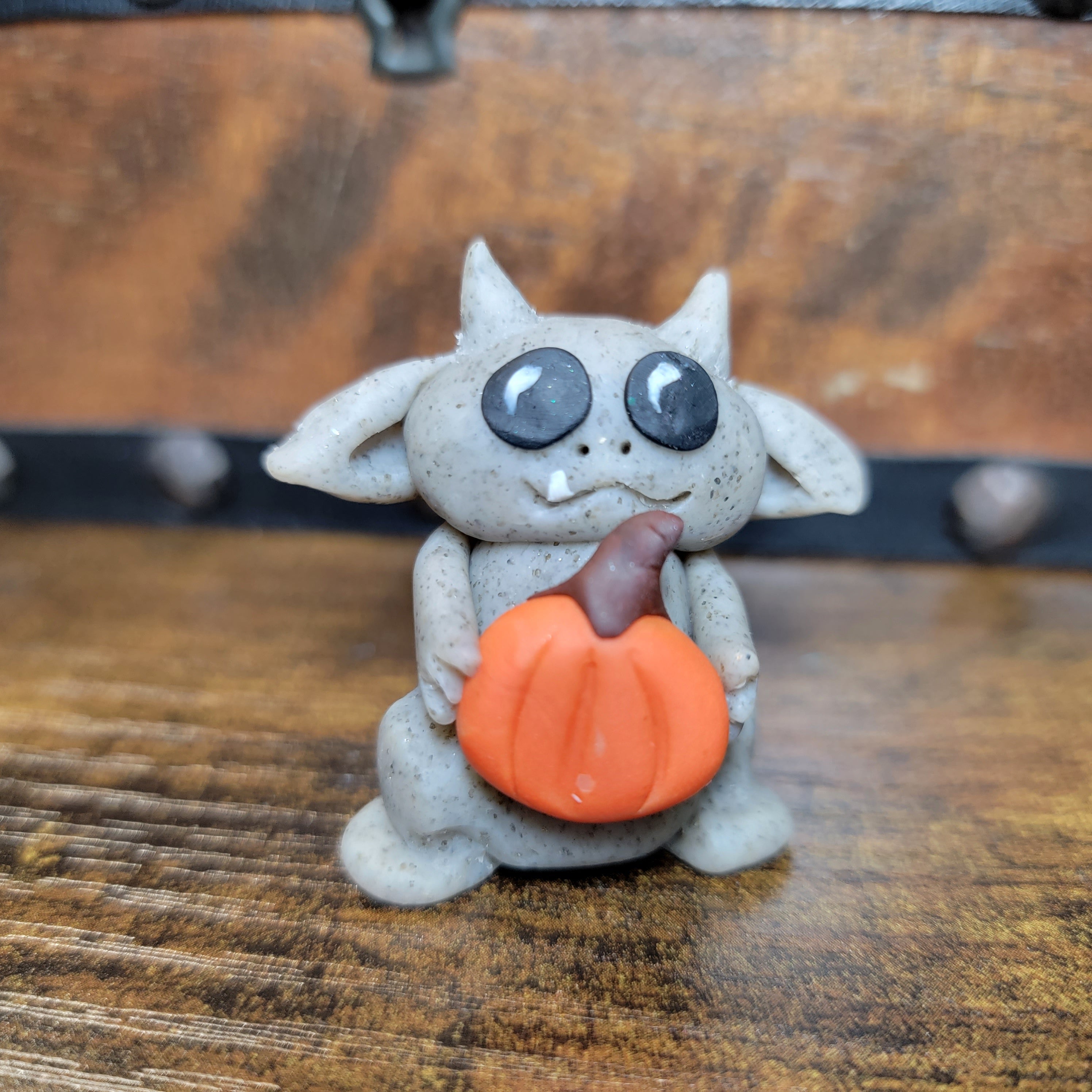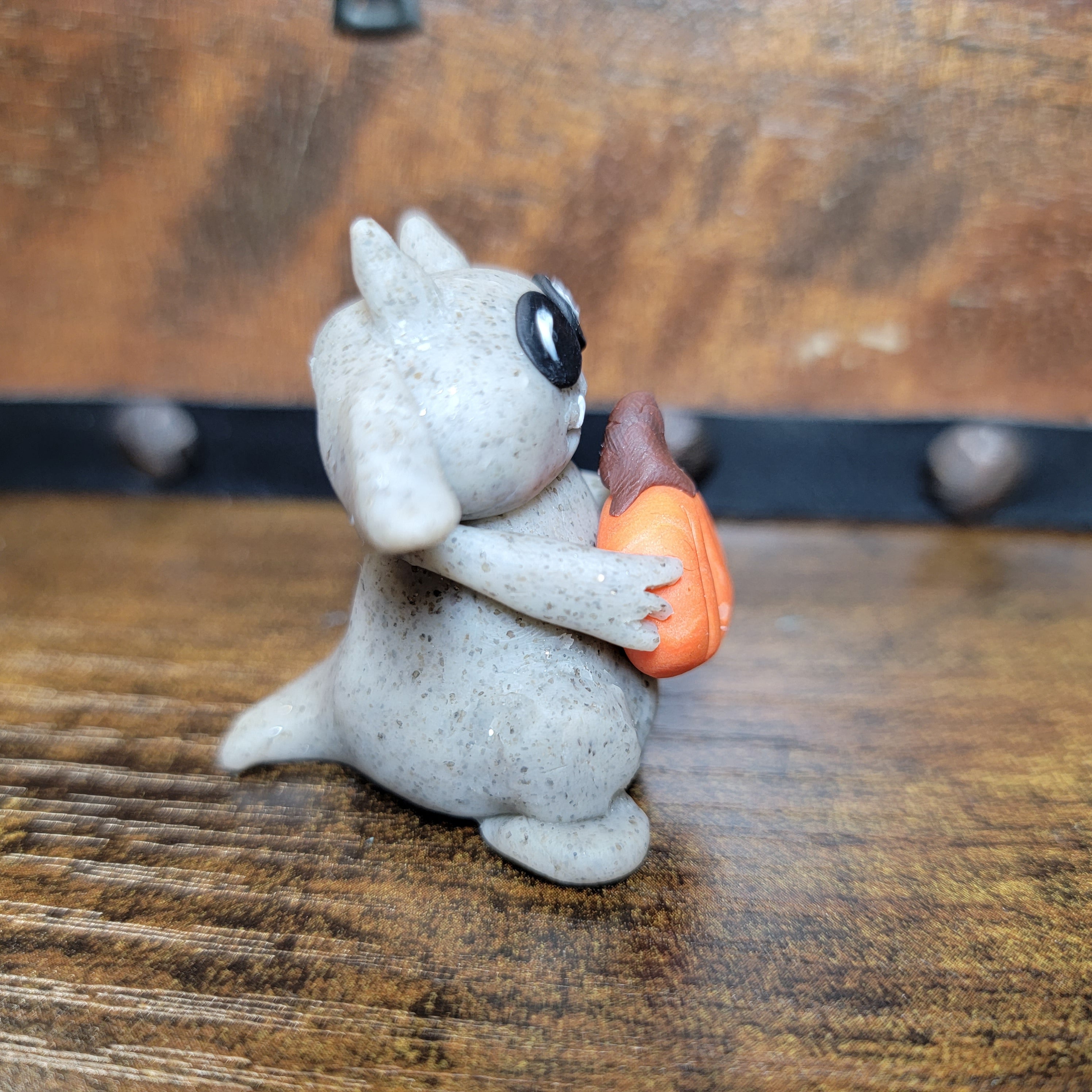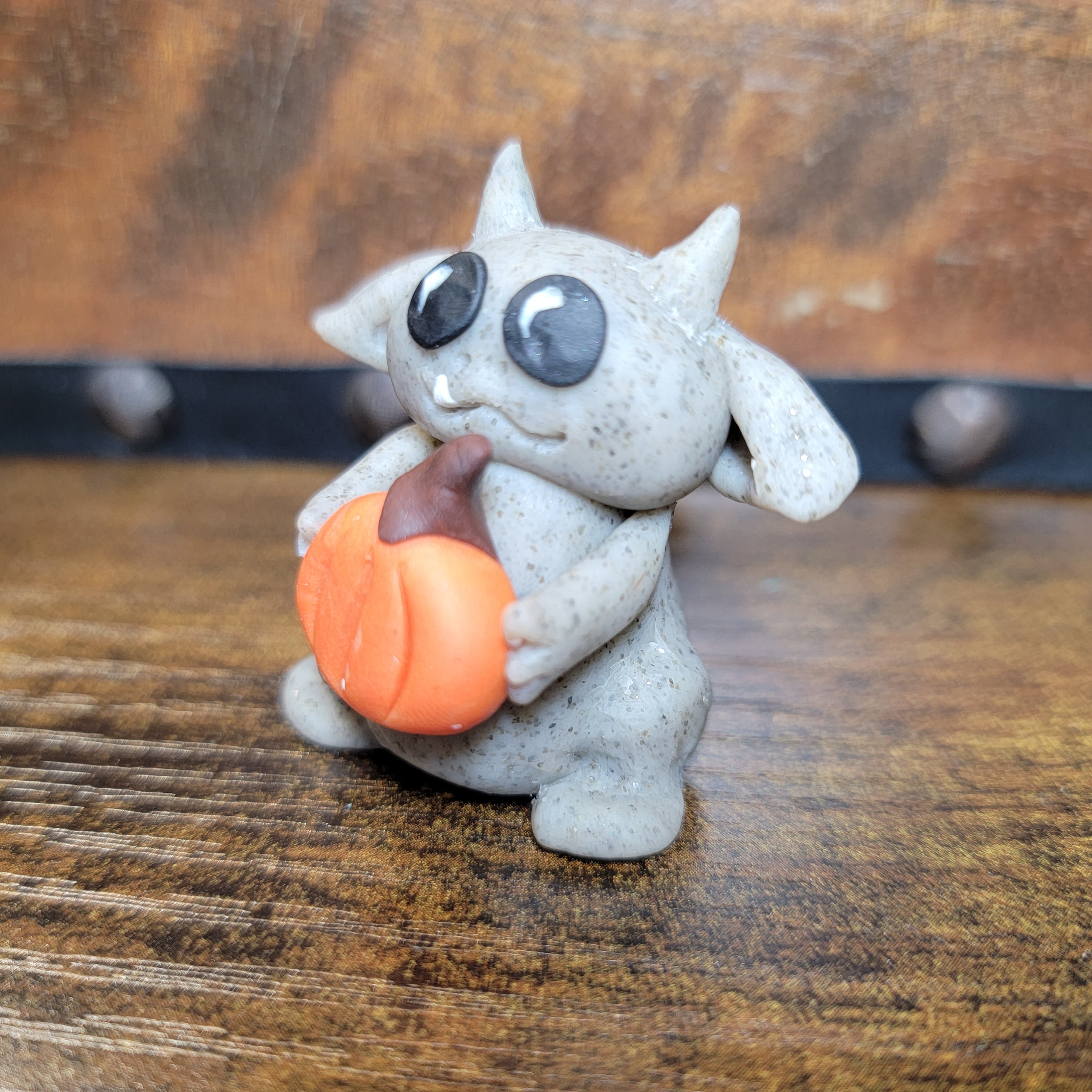 Halloween Gargoyle with Pumpkin
A granite clay gargoyle that is all ready for Halloween! This little gargoyle has picked up a pumpkin for the holiday and looks very proud of it! 
Polymer clay sculptures are delicate, not meant to be used as toys.  They make excellent decorations or desk companions though!  
Gargoyles range from about 1.5-2 inches tall.