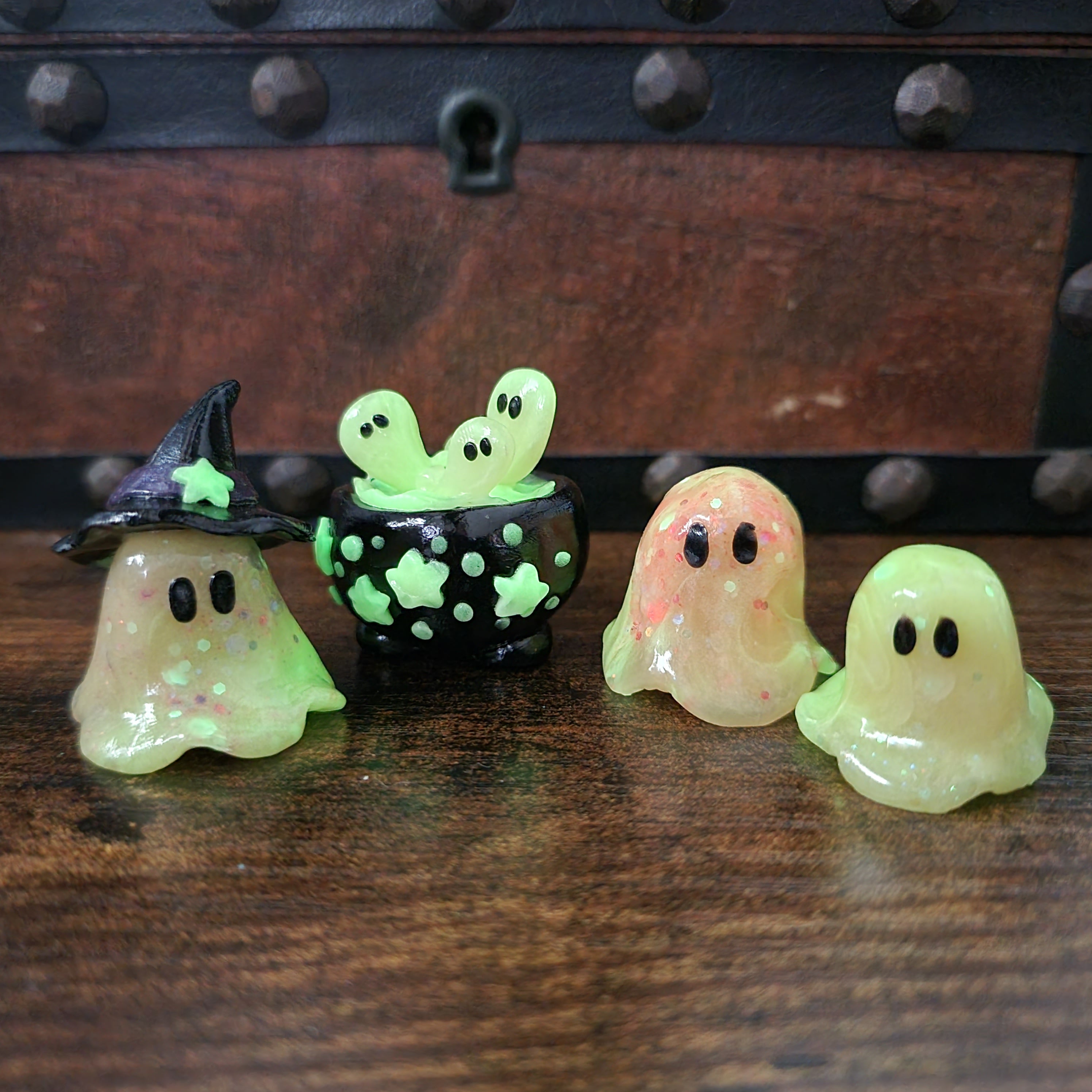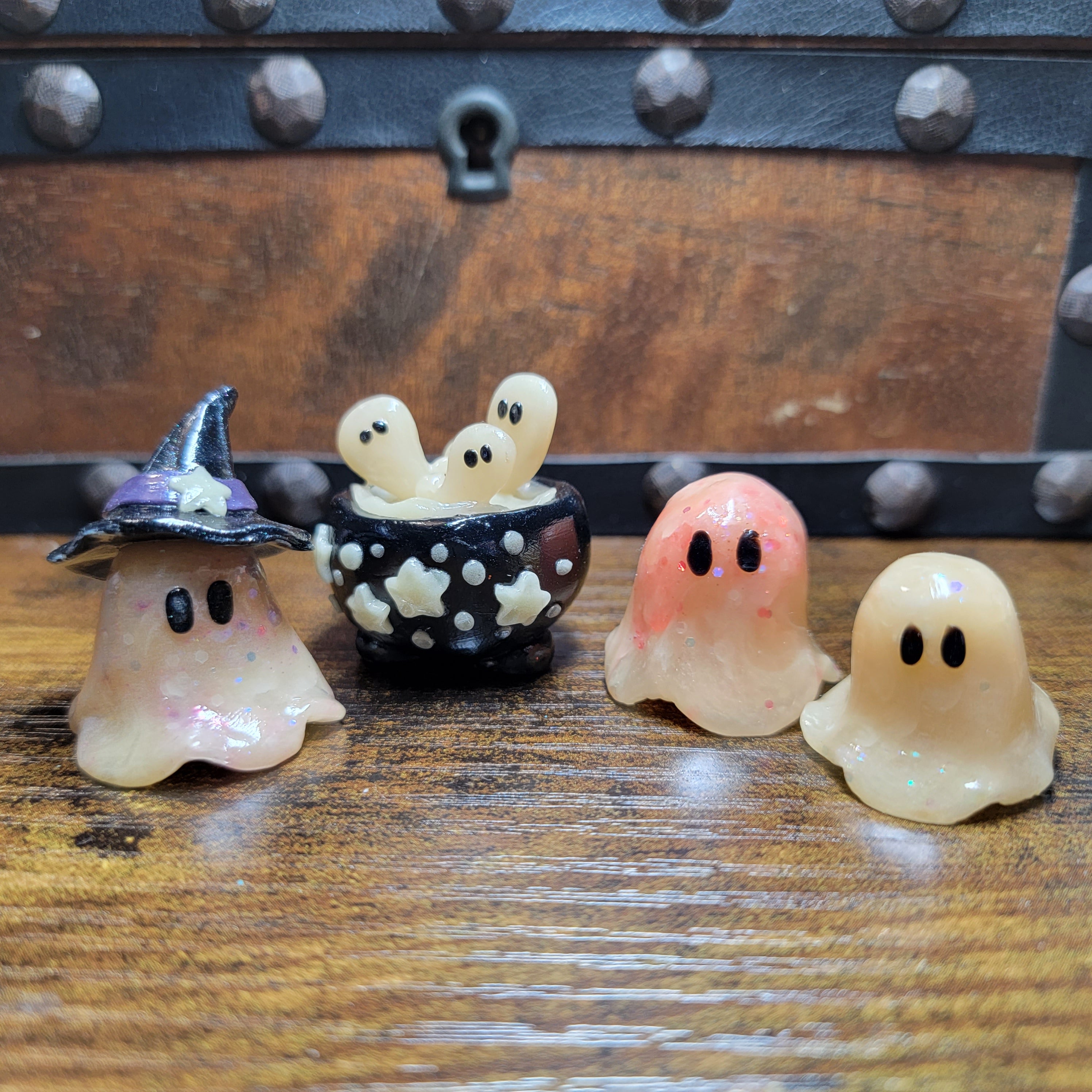 Ghost Summoning Circle Purple Hat
A witchy ghost with two companions, summoning some other ghosts from a starry cauldron.  The ghosts are made with a mix including glow in the dark clay and glow glitter, so they have some extra sparkle to them when they glow.  The witch ghost has purple on its hat.
Polymer clay sculptures are delicate, not meant to be used as toys.  They make excellent decorations or desk companions though!  
Witchy ghosts range from about 1.25-1.5 inches tall (hats included).  Other ghosts range from about .5-1 inches tall.  See final photo for a sense of scale.