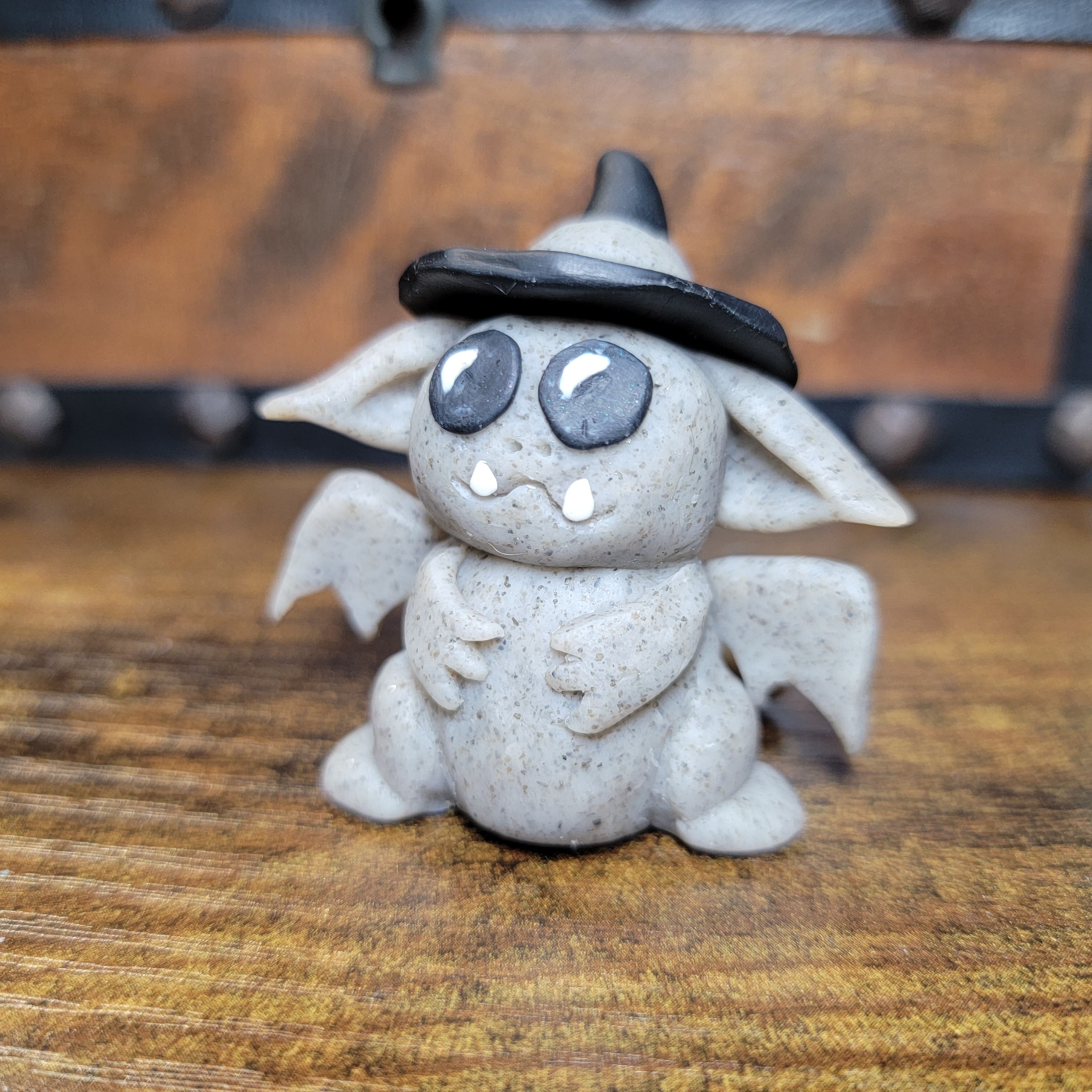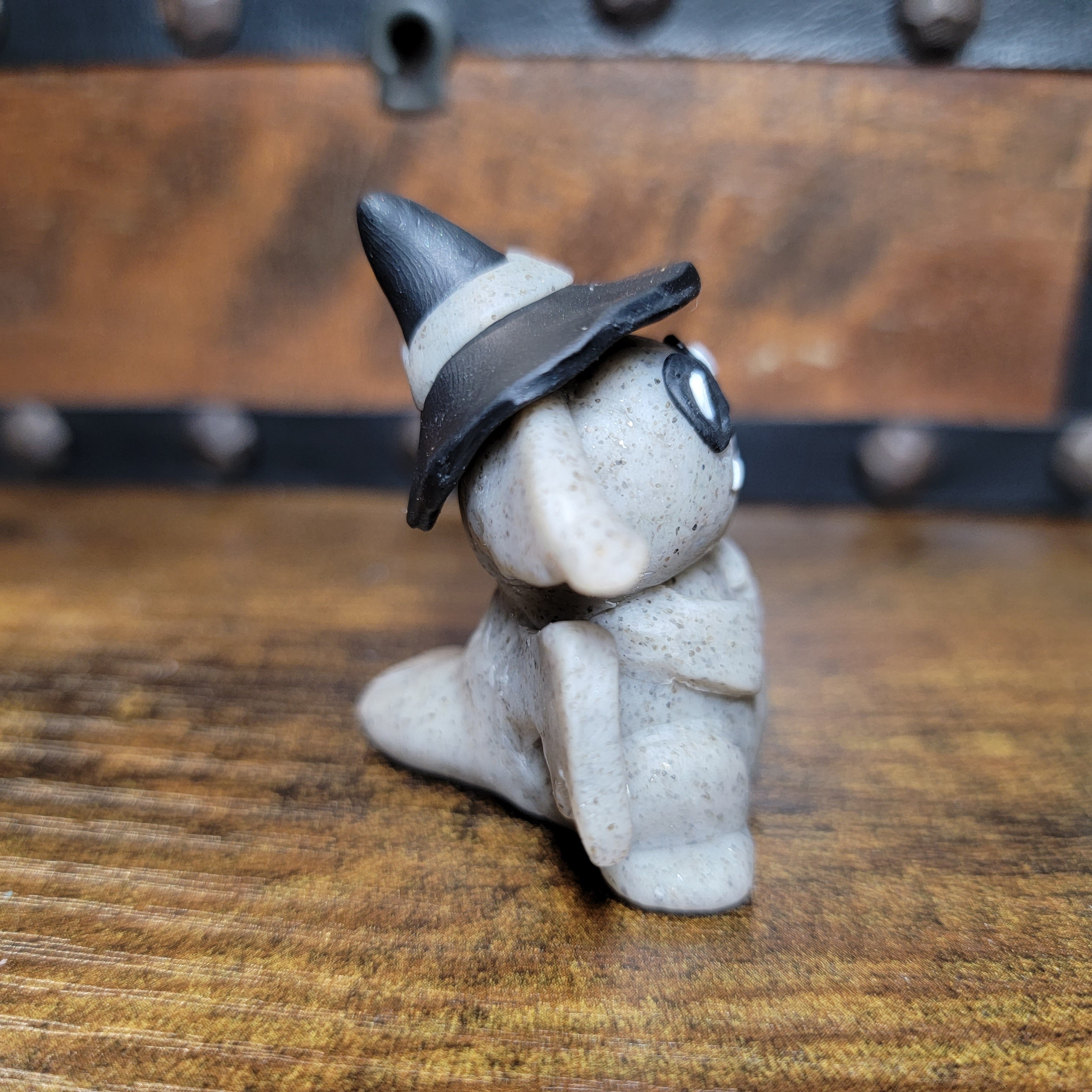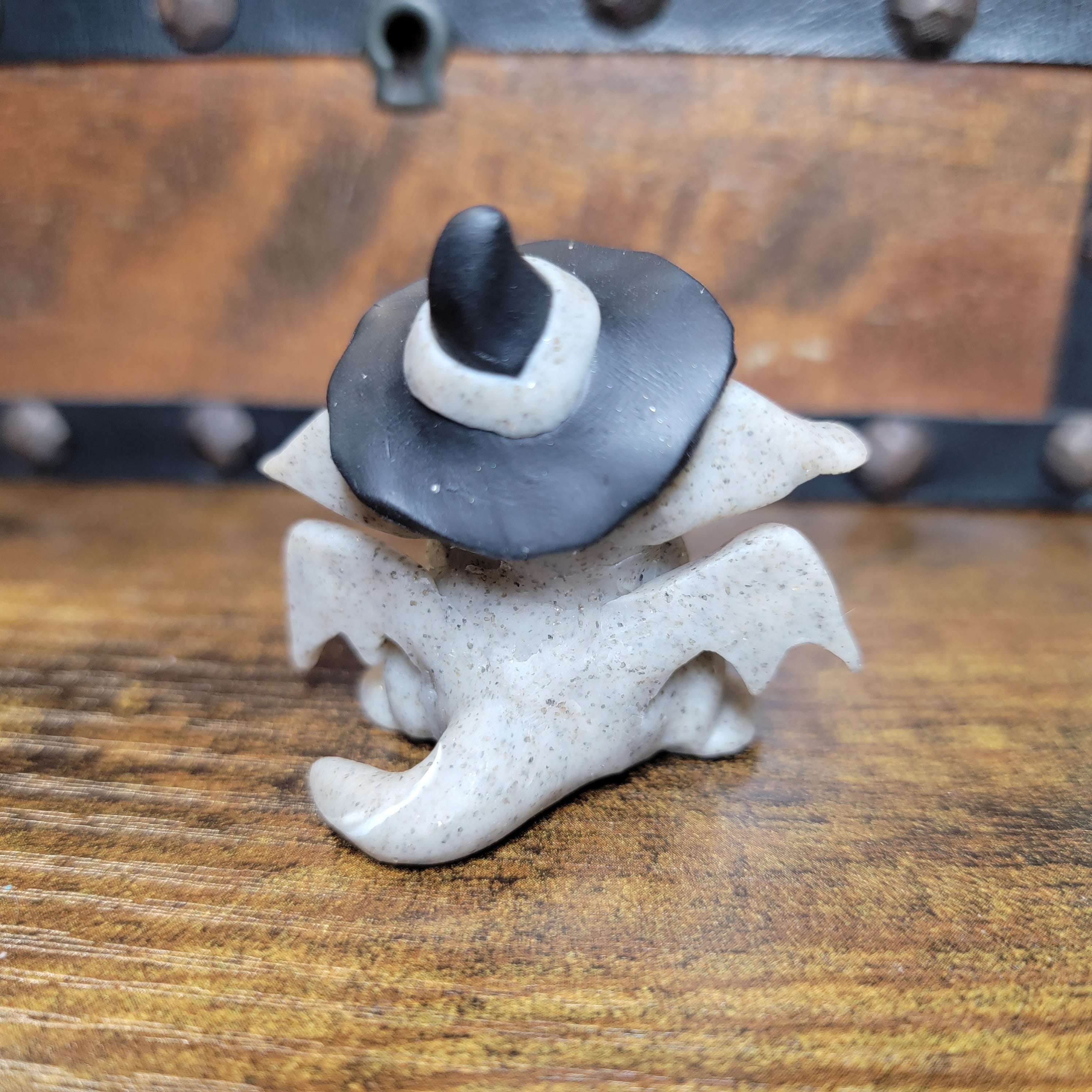 Halloween Gargoyle Witch
A granite clay gargoyle that is all ready for Halloween! This little gargoyle has wings and a goofy grin, and is dressed up in a witch hat for the holiday!  
Polymer clay sculptures are delicate, not meant to be used as toys.  They make excellent decorations or desk companions though!  
Gargoyles range from about 1.5-2 inches tall.