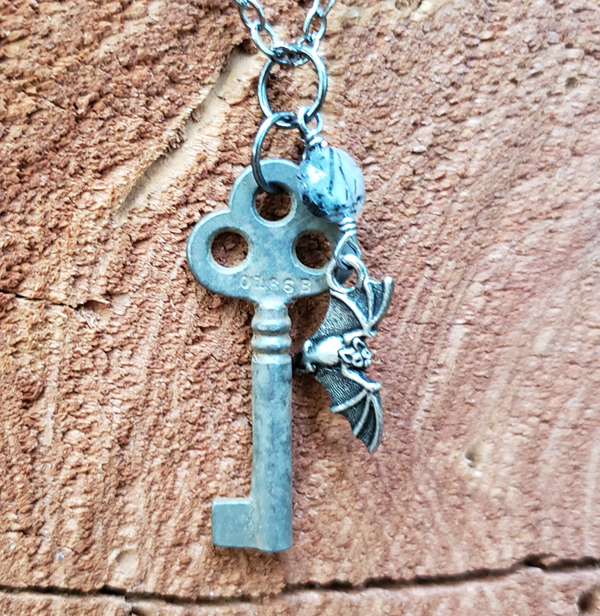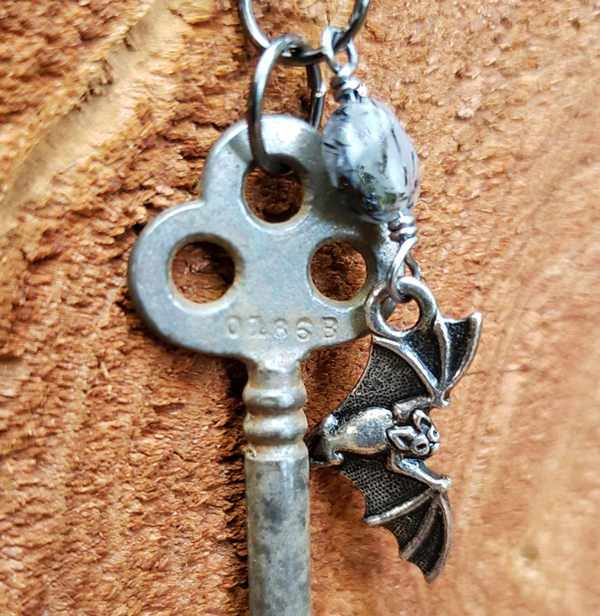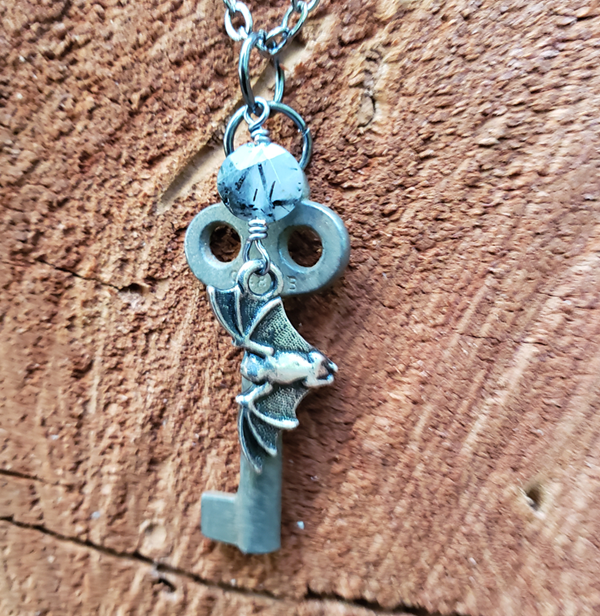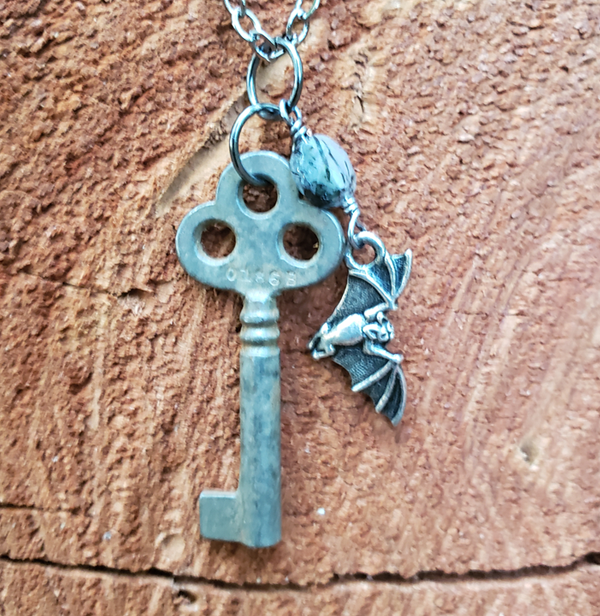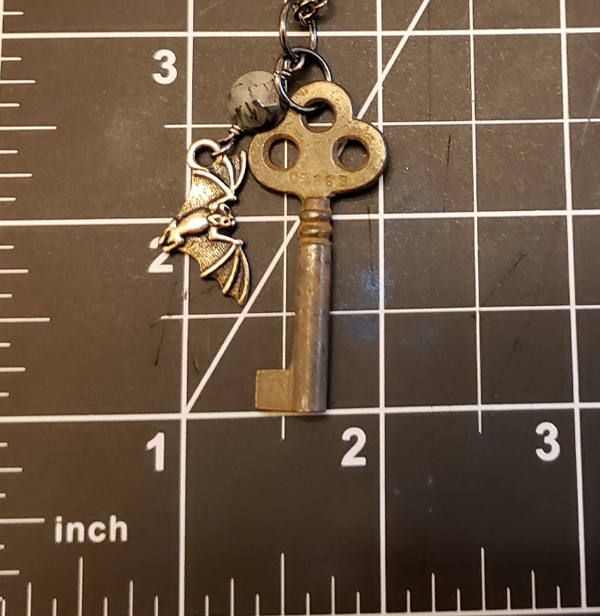 Key & Bat Charm Necklace
A vintage key accompanied by a tourmalated quartz bead, and an adorable little two sided bat charm.  Comes on a 30 inch gunmetal chain.
These keys are actual old things (some may be antique and not vintage, I don't have exact dates for them), so please look closely at the photos. There are spots where there may be imperfections due to age.