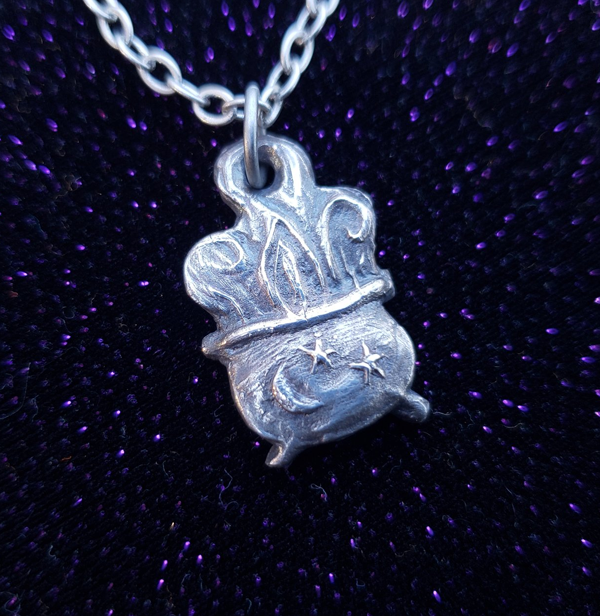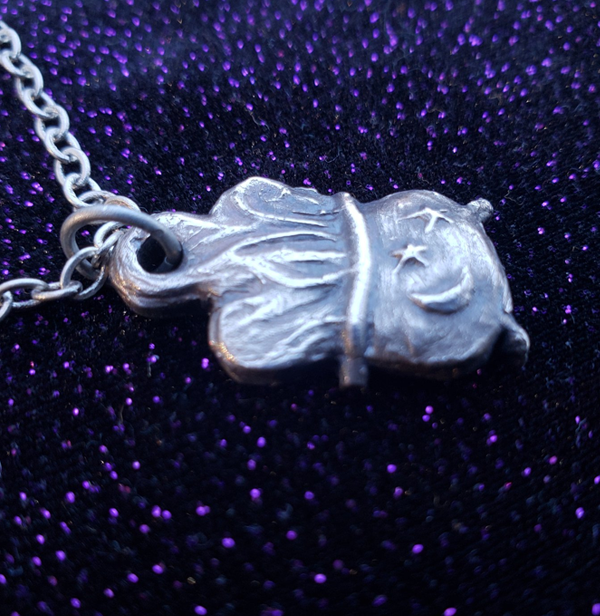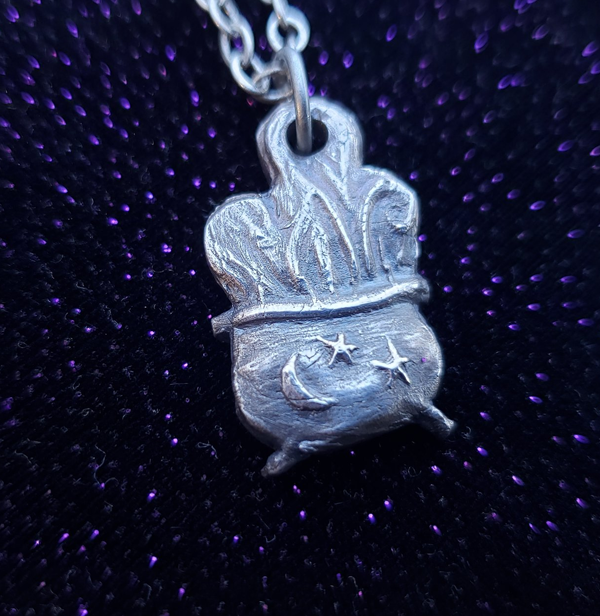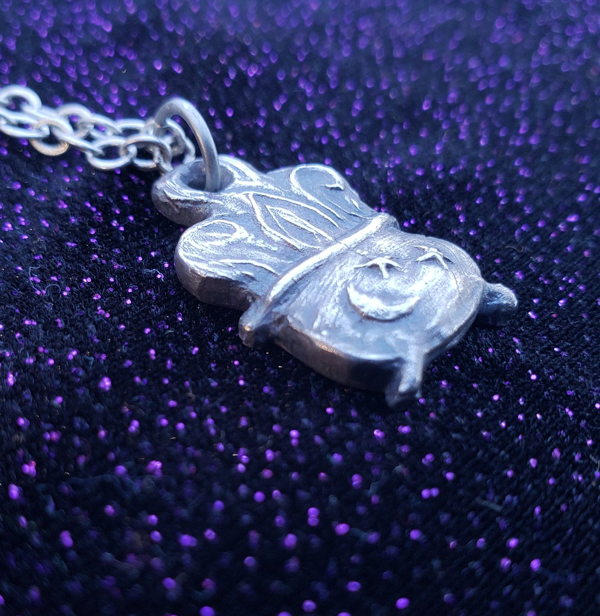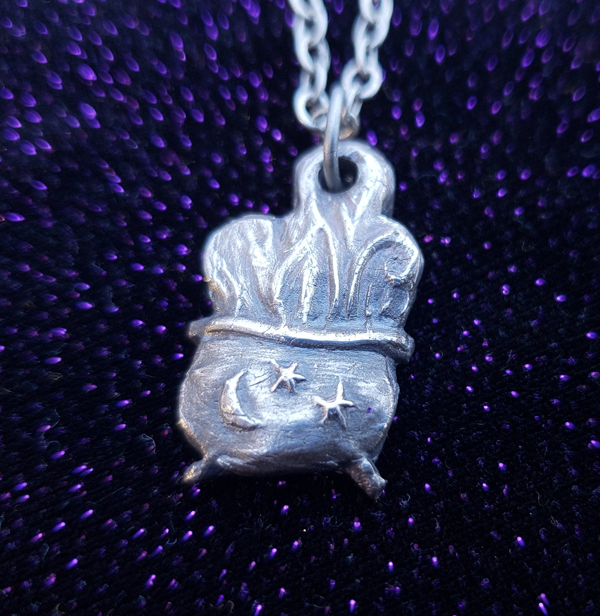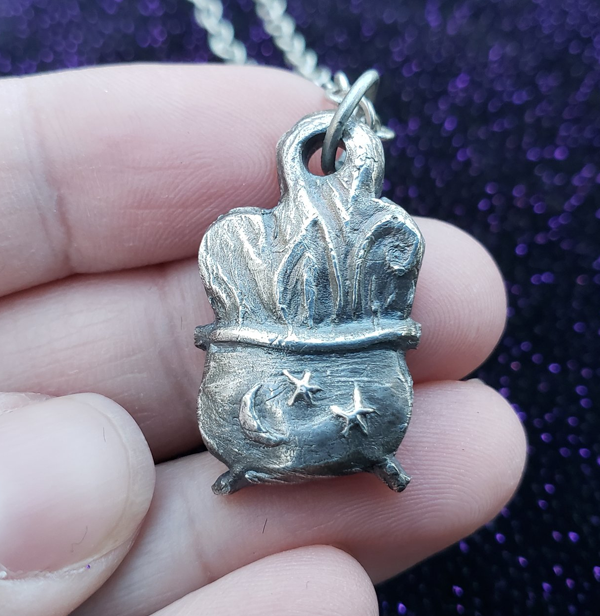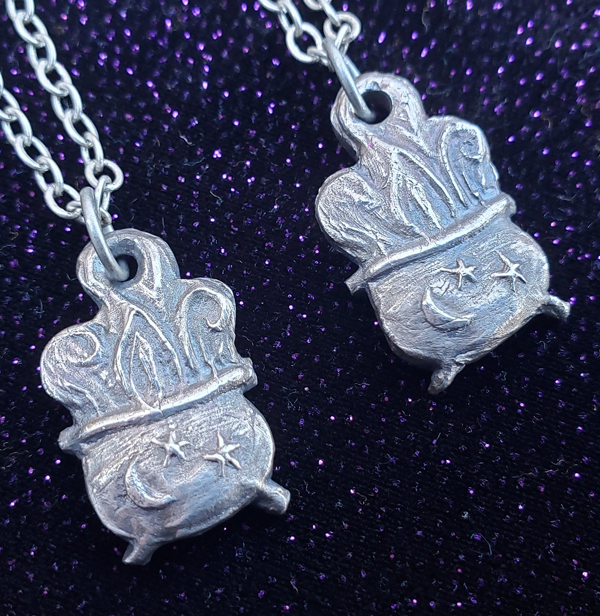 Magical Cauldron Pendant
A cauldron with two stars and a moon, with curling smoke rising from its latest potion.  The perfect magical addition to your accessories.  
Pendants are made from fine silver (.999, as opposed to .925 which is sterling silver).  Each pendant is one of a kind, made from a hand carved stone stamp.  Comes on a matching 20" chain.  Cauldron pendants are just over 1" tall. 
Since each pendant is stamped by hand, no two will ever be entirely identical (see the last photo).  They are then fired, polished, and antiqued by hand.  Want to see the whole process for earlier cauldrons?  Check out this thread.