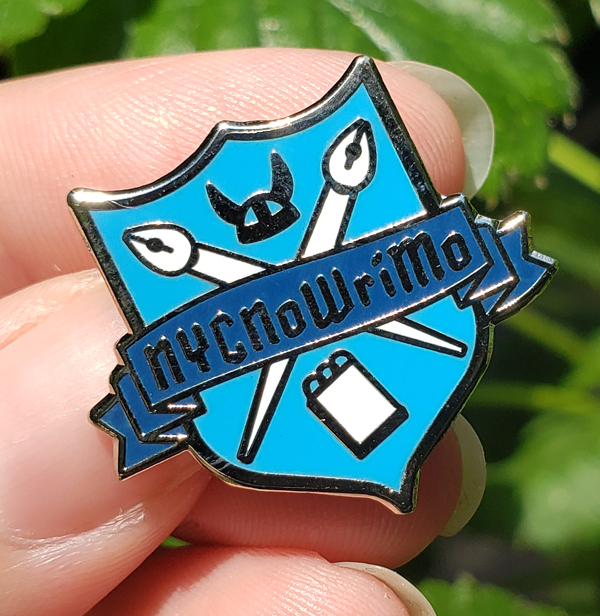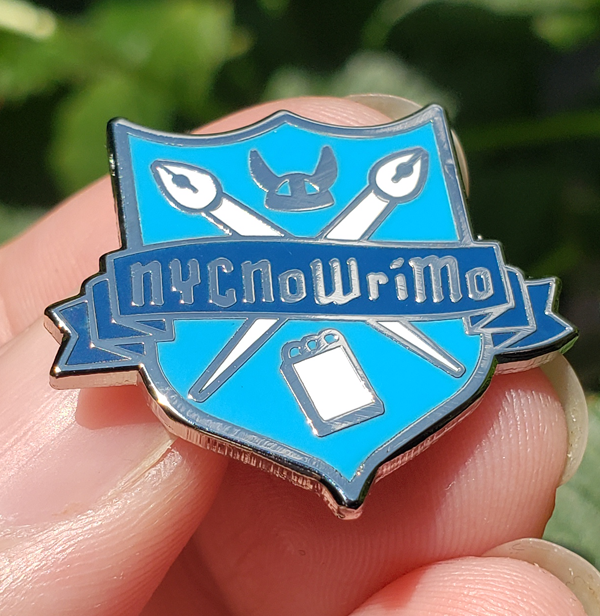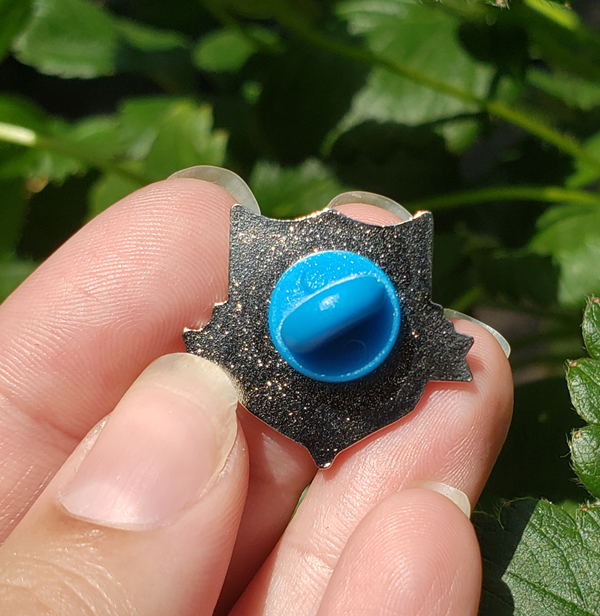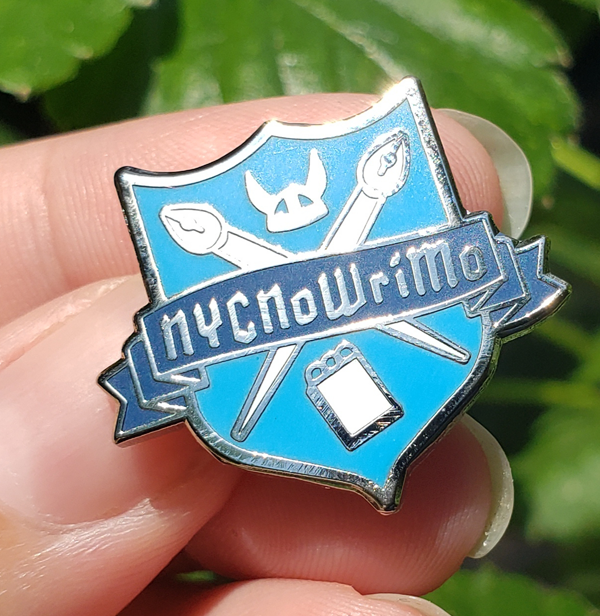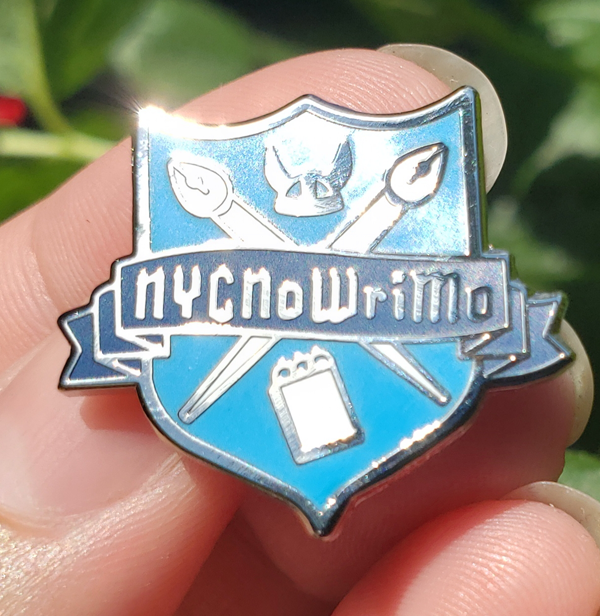 NYCNoWriMo Enamel Pin
Presenting our NYCNoWriMo shield: crossed pens behind our region banner, along with a notepad and viking helmet. Pin comes with a matching rubber clutch.

You'll note there are various price options: this is a pay-what-you-can item, so every price listed is for one single pin.
All profits from this item go to supporting the NYCNoWriMo region.  If you want to give more, you can add in a donation to the tip jar at checkout.