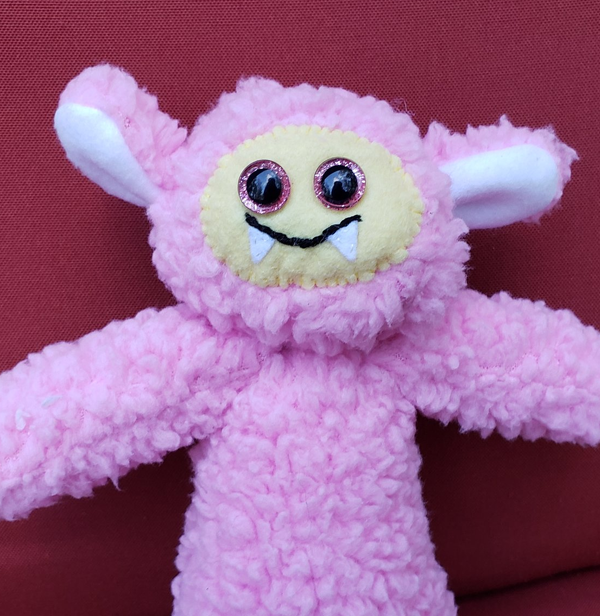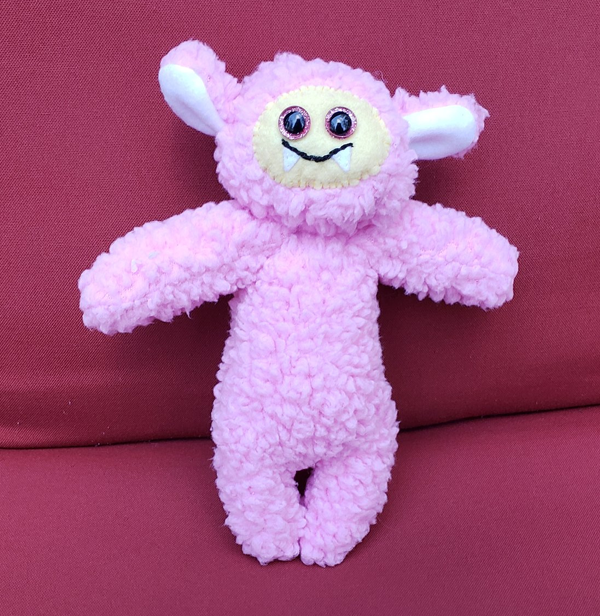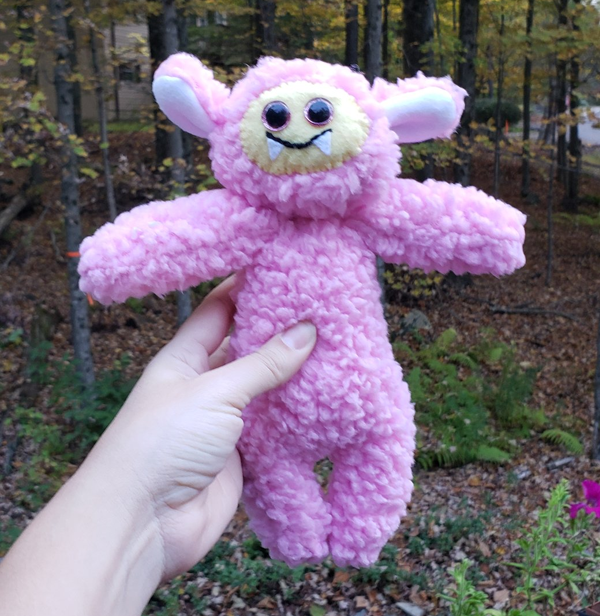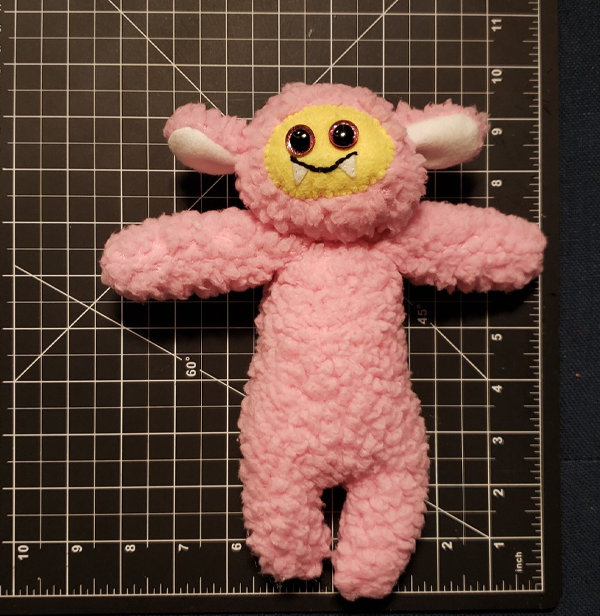 Cotton Candy Cozy Monster
This pink and yellow cozy monster is living a charmed pastel life.  It has glittering pink eyes and a delighted smile.  Did it eat the Easter bunny?  Perhaps.  But clearly it was a delicious snack.  

Handmade with sherpa fleece and felt.  Cozy monsters are not recommended for children under 3 years of age. 
Note: we have two hypoallergenic dogs in the house.