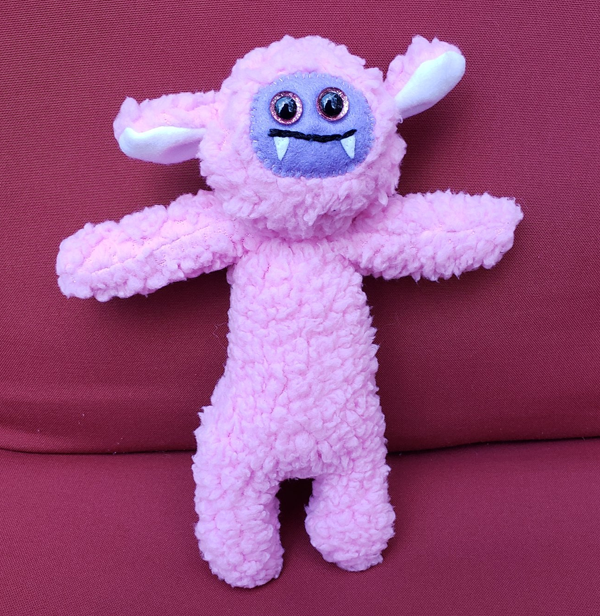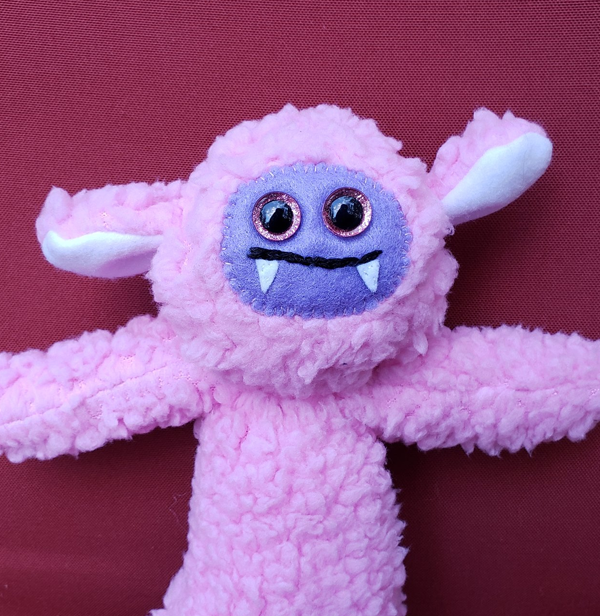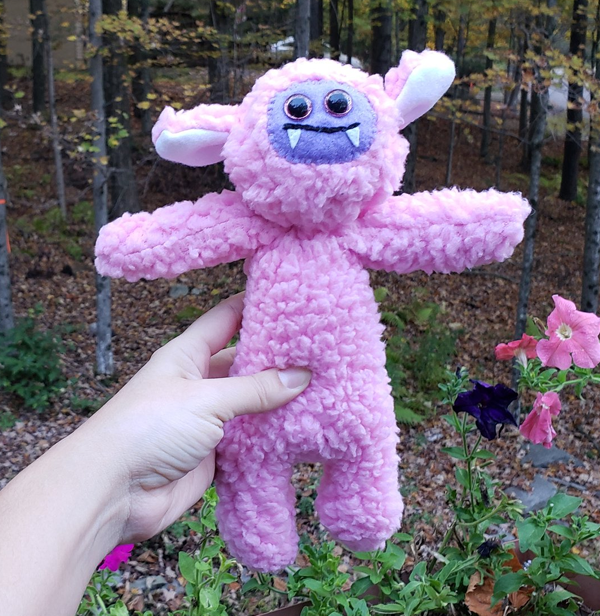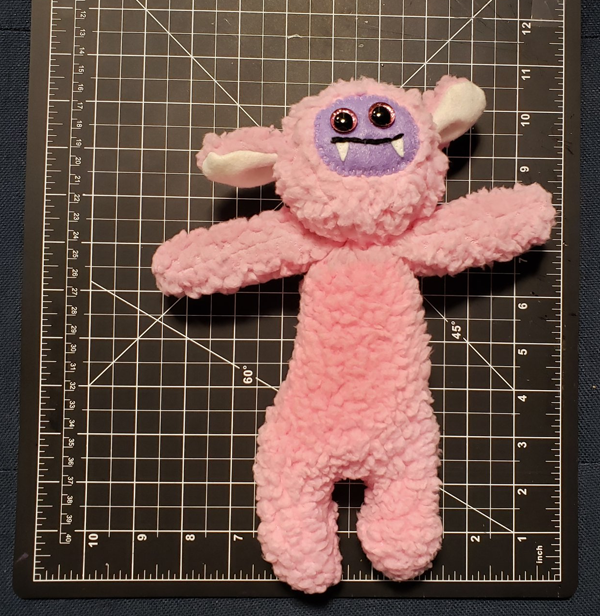 Pastel Cozy Monster
This pink and purple cozy monster is pleased with its pastel self.  It has glittering pink eyes and is one of the tallest of the bunch, with an odd little smile.  

Handmade with sherpa fleece and felt.  Cozy monsters are not recommended for children under 3 years of age. 
Note: we have two hypoallergenic dogs in the house.