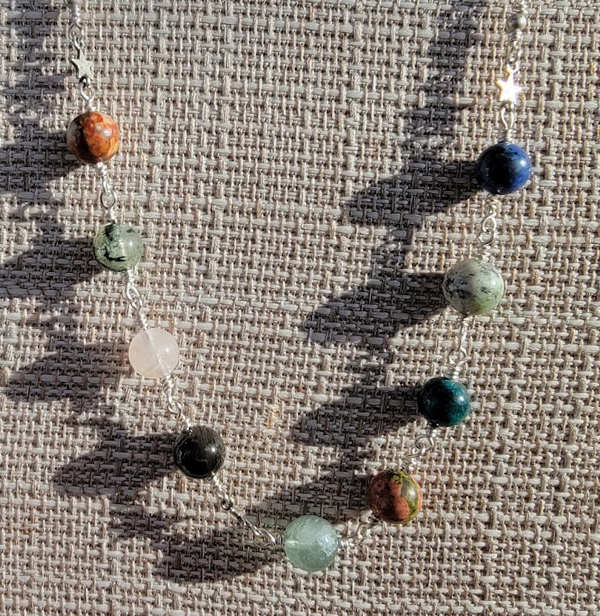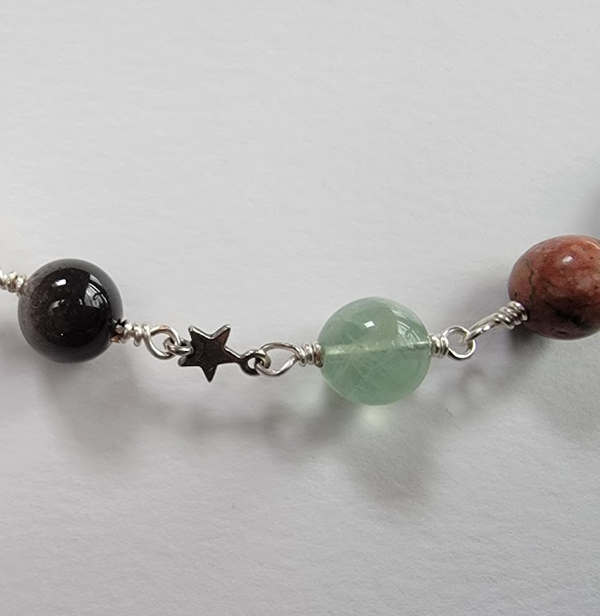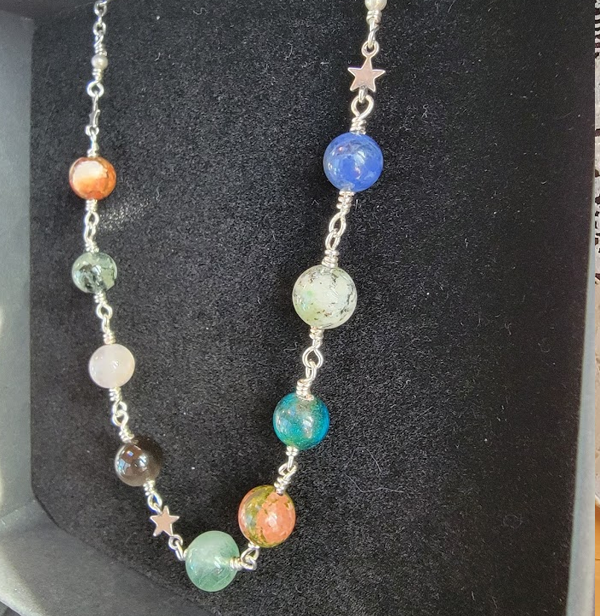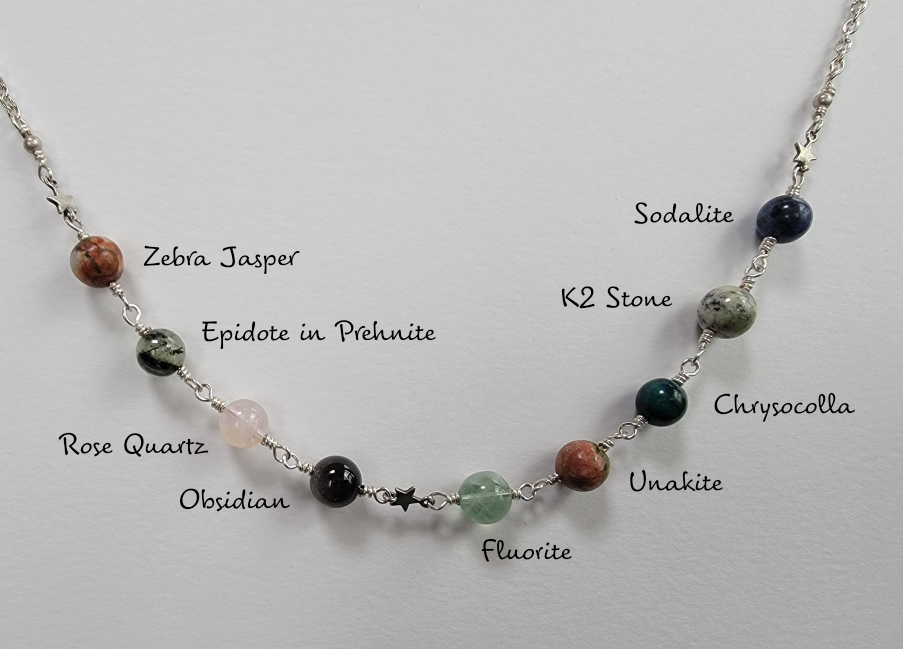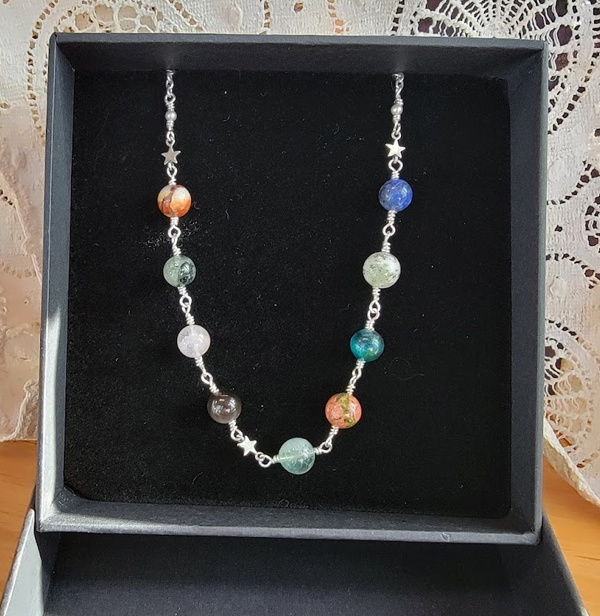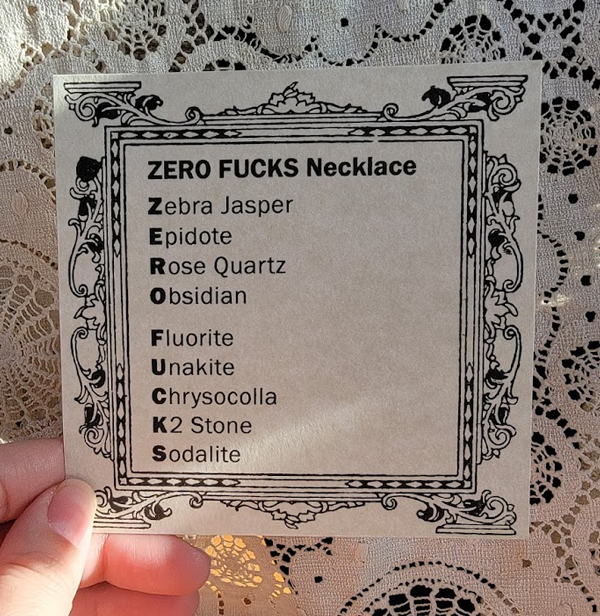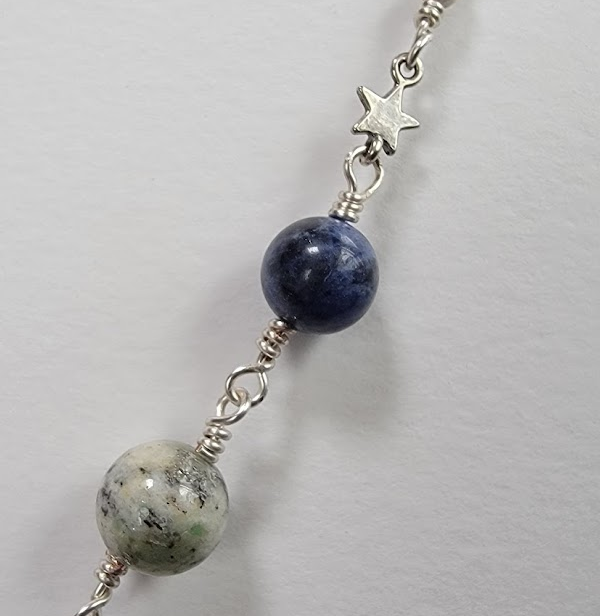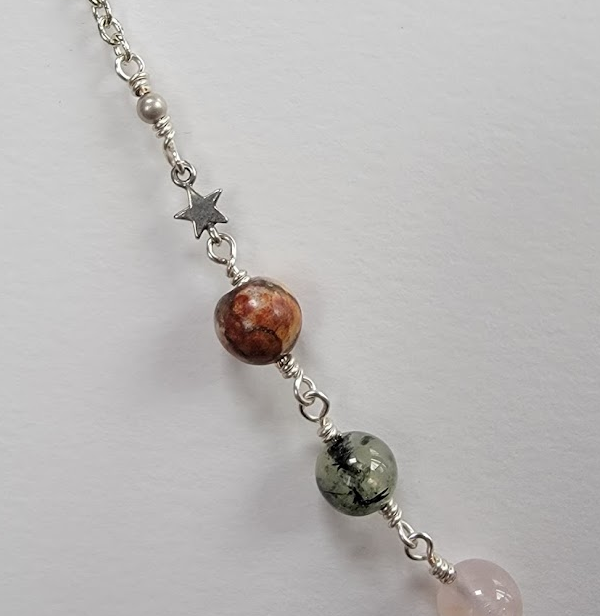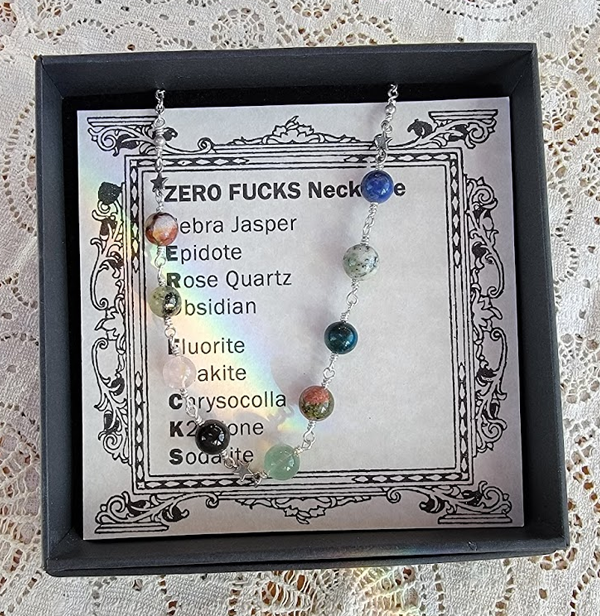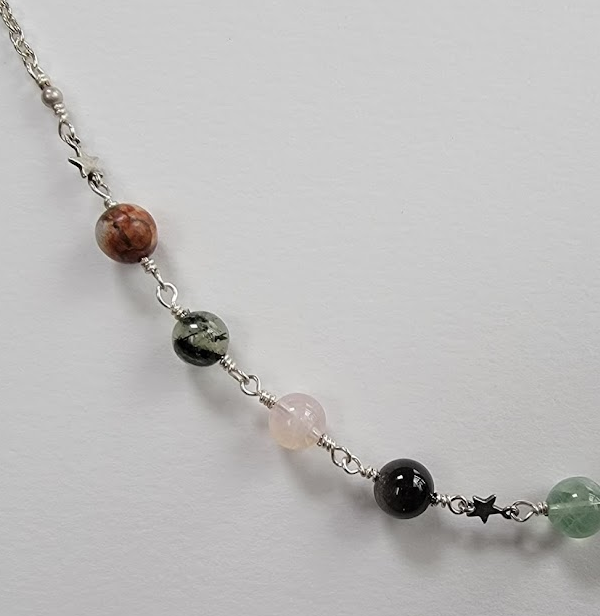 ZERO FUCKS Acrostic Necklace
Have zero fucks left to give and wish you could shout it to the world?  The first letter of each stone name in this necklace spells out ZERO FUCKS:
Zebra Jasper
E

pidote 

Rose Quartz
Obsidian


Fluorite
Unakite
Chrysocolla
K2 Stone
Sodalite
This necklace is put together on silver plated wire with sterling silver star links on either side of the beads, as well as one to separate the two words.  The necklace measures approximately 20.5 inches.  Each necklace comes in a box with a card that lists the stones it contains.
Acrostic jewelry began in the Georgian period and was often used to express love or admiration. Using the first letter of each stone's name, these necklaces convey a secret message or endearment.