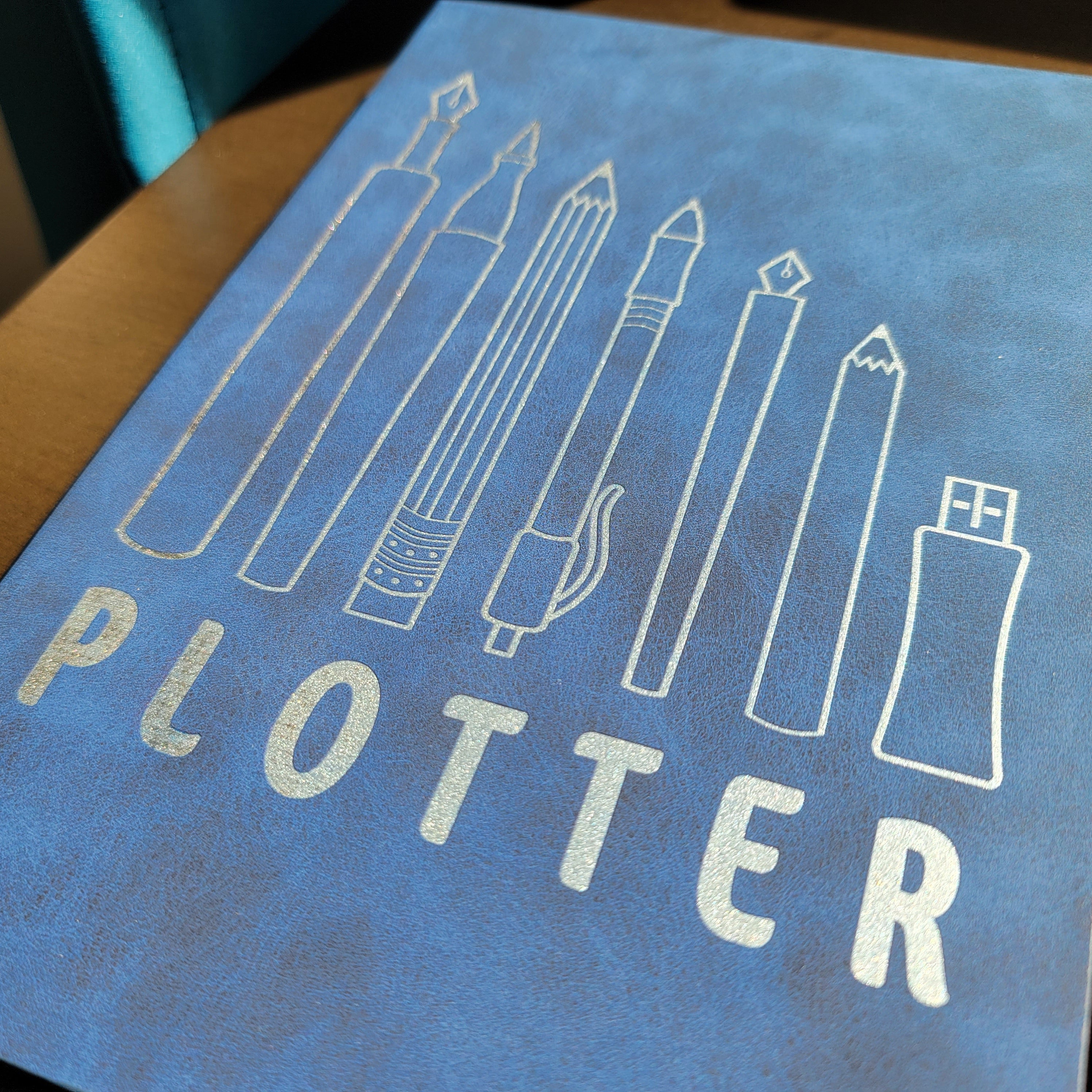 Plotter Journal
A leather journal laser engraved with your writing style!  Like to figure out what's going to happen in your story before you start writing?  Do you know your ending before you write your opening line?  Do you create name lists, maps, outlines, or even spreadsheets?  You might be a plotter!  Choose from three options:
Blue/Black
Blue/Silver*
Maroon/Black (note that this reads brown depending on light, see photos for reference)
See photos at the end for color examples.  Journals are made to order, so please allow 3-5 days for shipping.
Journals are 5.8" x 8.3" with 200 lined pages (100 sheets) of ivory paper and a brown ribbon bookmark. Top of the pages has space for date.  I would not recommend these for fountain pens.  Exact placement of design my vary slightly.  Listing is for one journal.
*Blue/silver options will start shipping 10/16.
See other writing style journals (and design ones!) in the "For Writers" collection.
Plotter: Someone who makes a plan before they begin writing, they go in with a plan.
Pantser: Someone who figures it out while they write, writes by the seat of their pants!
Plantser: Someone who is between the two - plans a little, writes to discover what's next, etc.