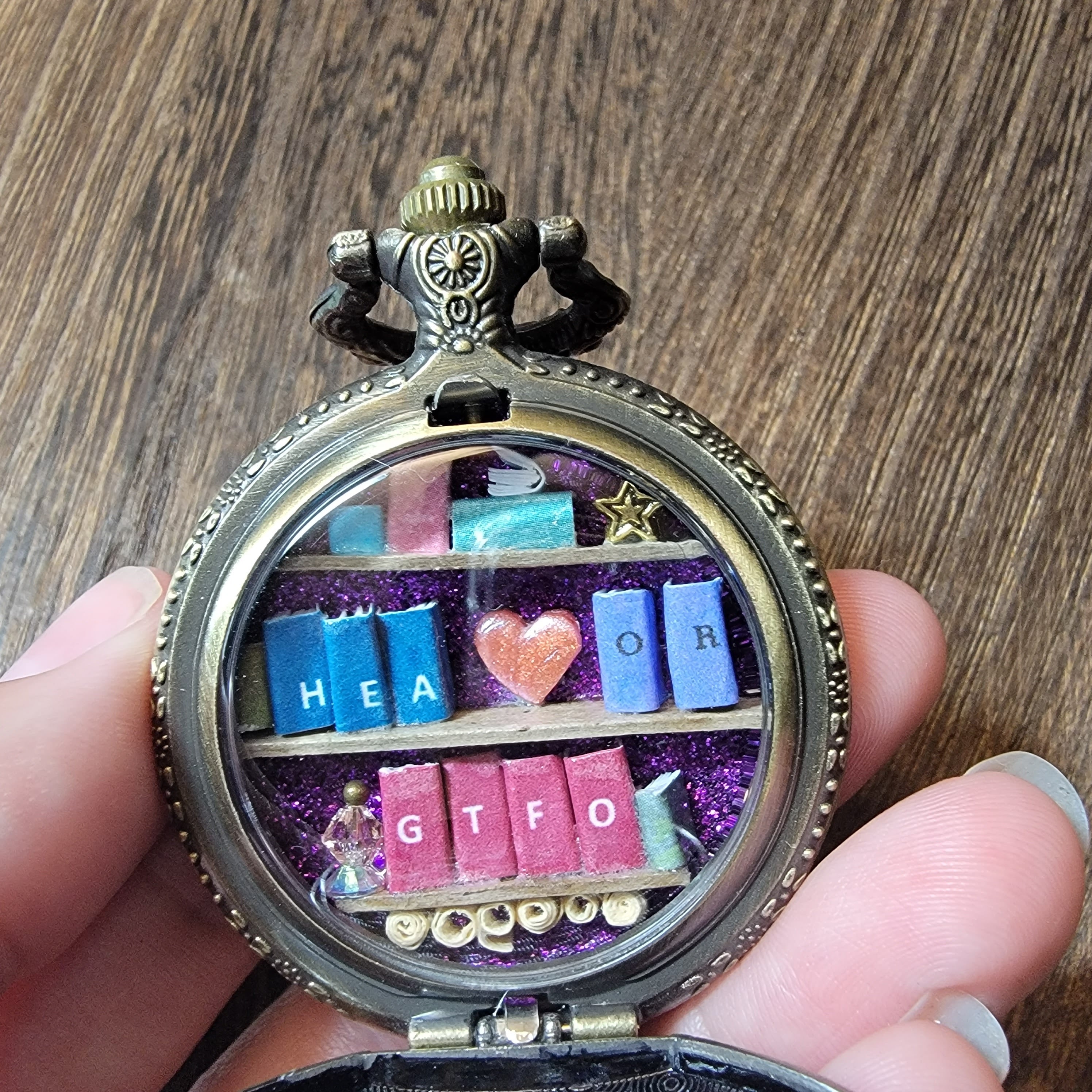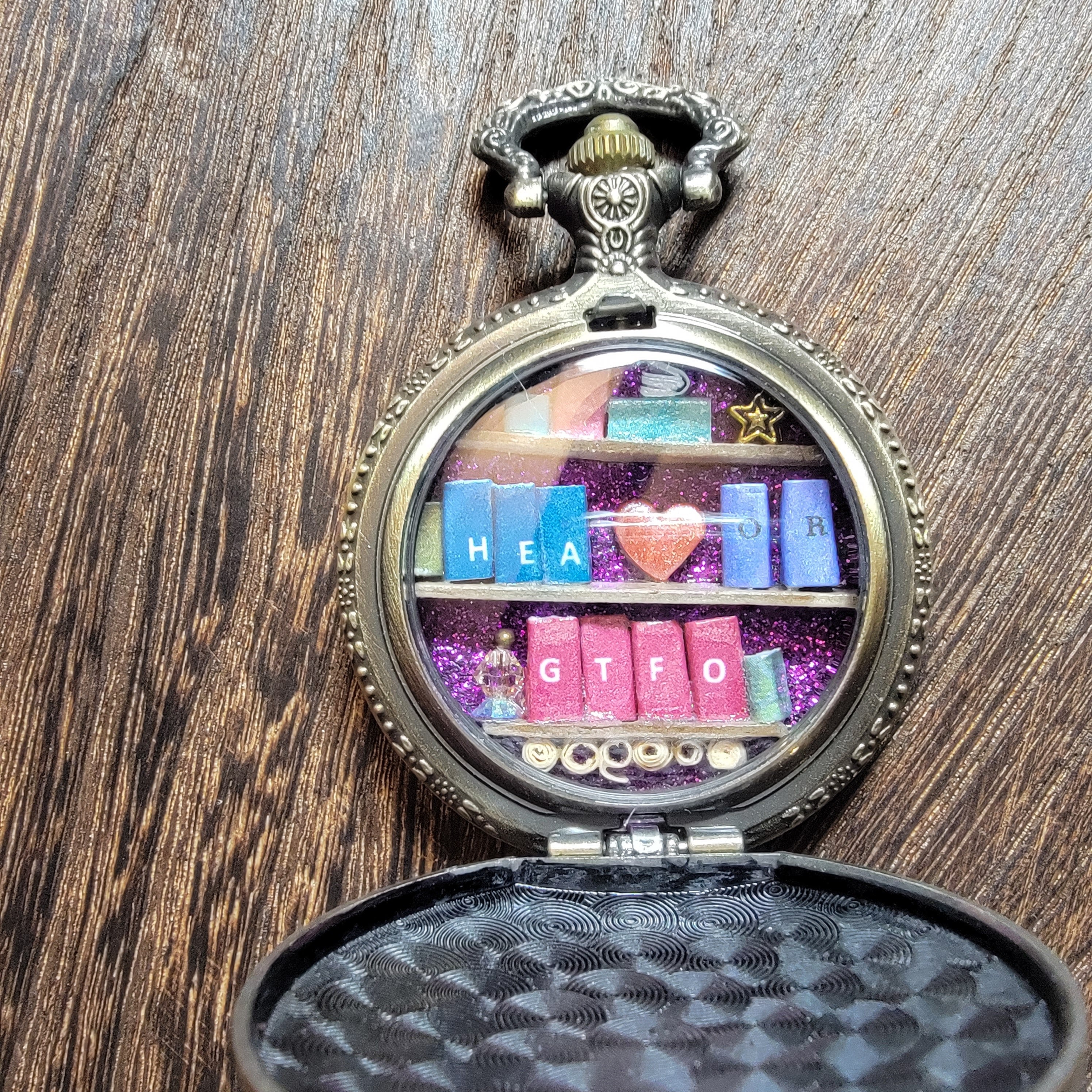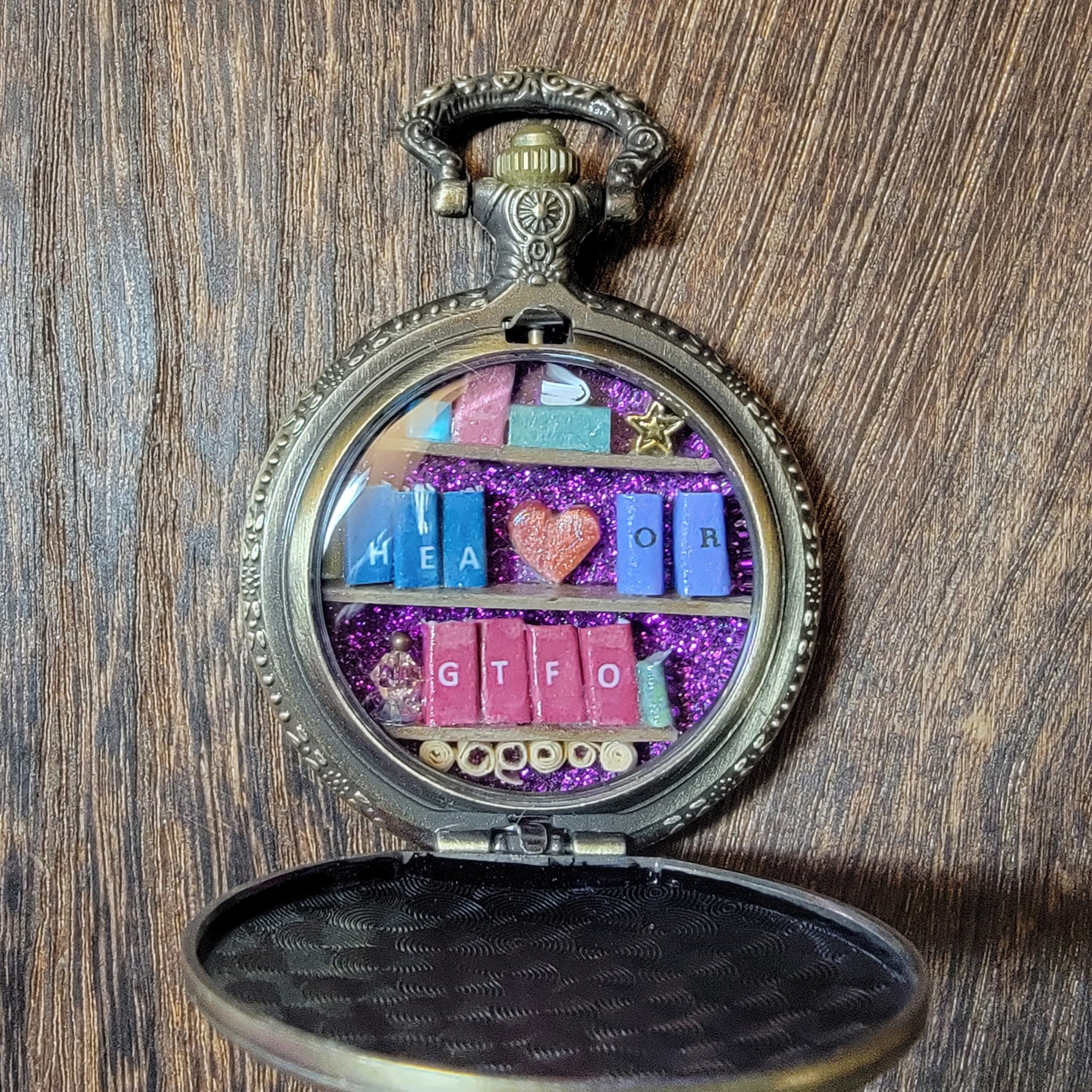 HEA or GTFO Miniature Library Gold with Potion
This miniature library features a series of books for my fellow romance readers, their spines reading "HEA OR GTFO" (Happily ever after or get the fuck out). This one also features a shiny pink polymer clay heart, books, a star, scrolls, and a potion. Everything is housed in an antique gold toned pocket watch.
All elements are glued in place and sealed with acrylic varnish. Pocket watch cases have a diameter of 45mm (a bit under 2" see final photo of antique gold tone pocket watch case for reference).  Comes on matching chain.