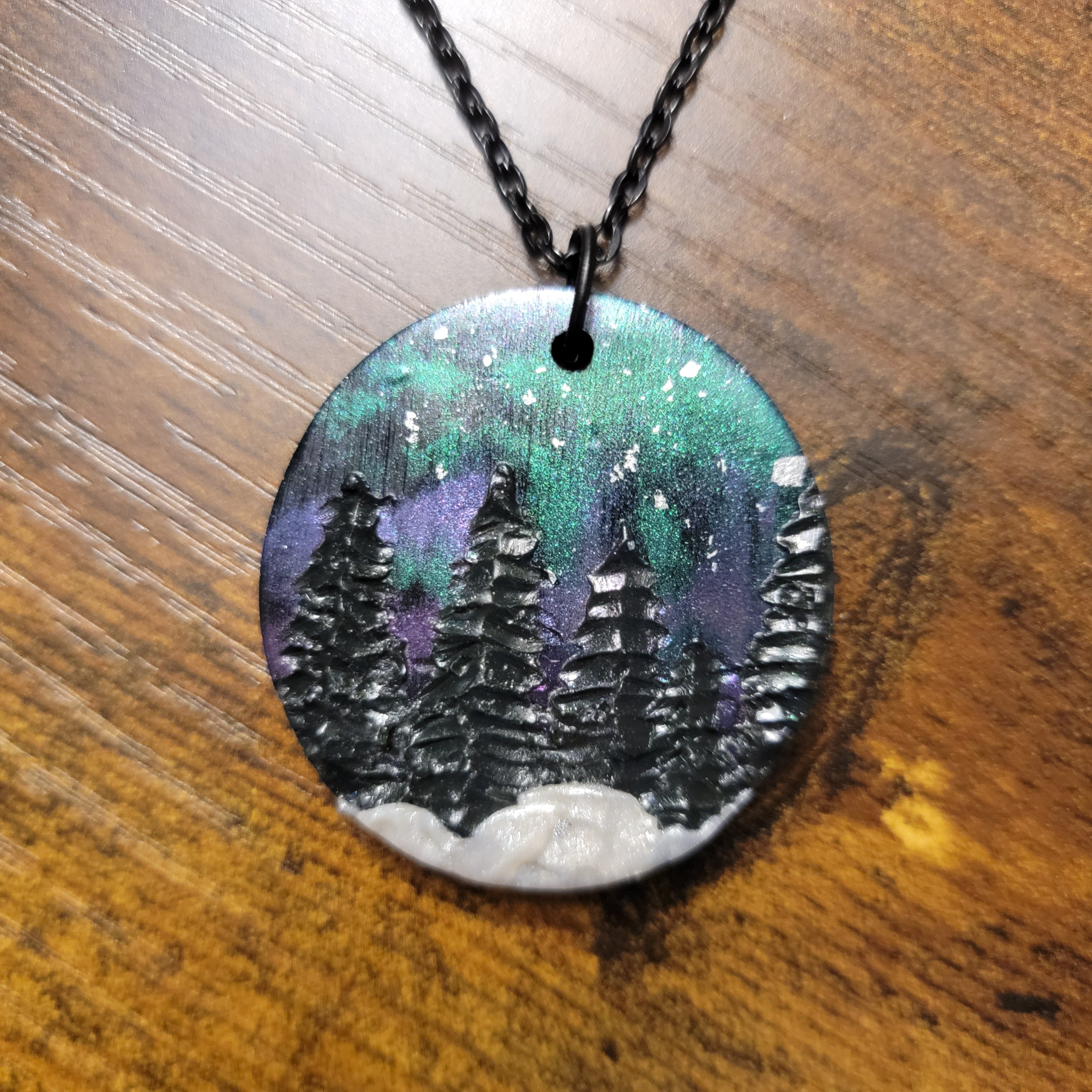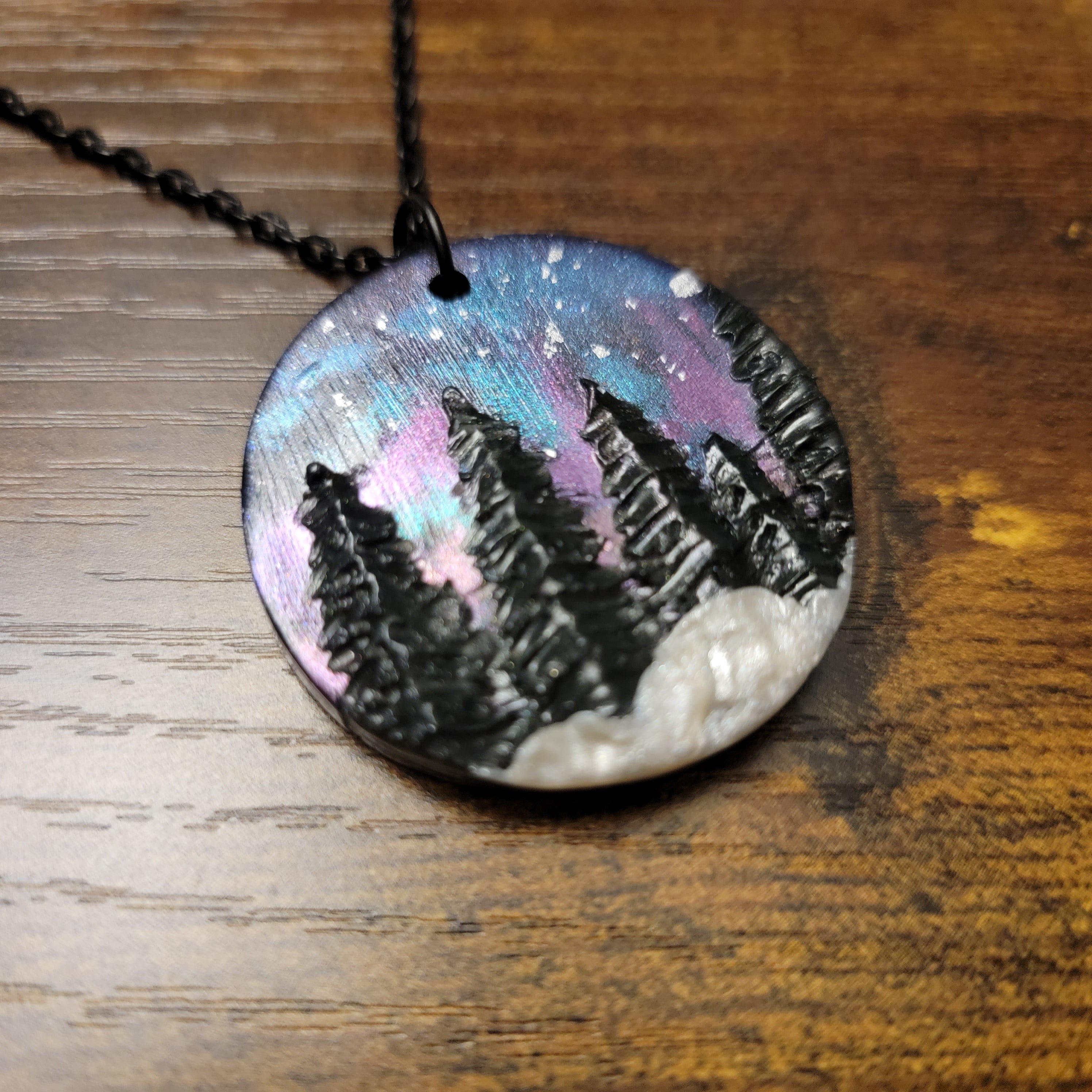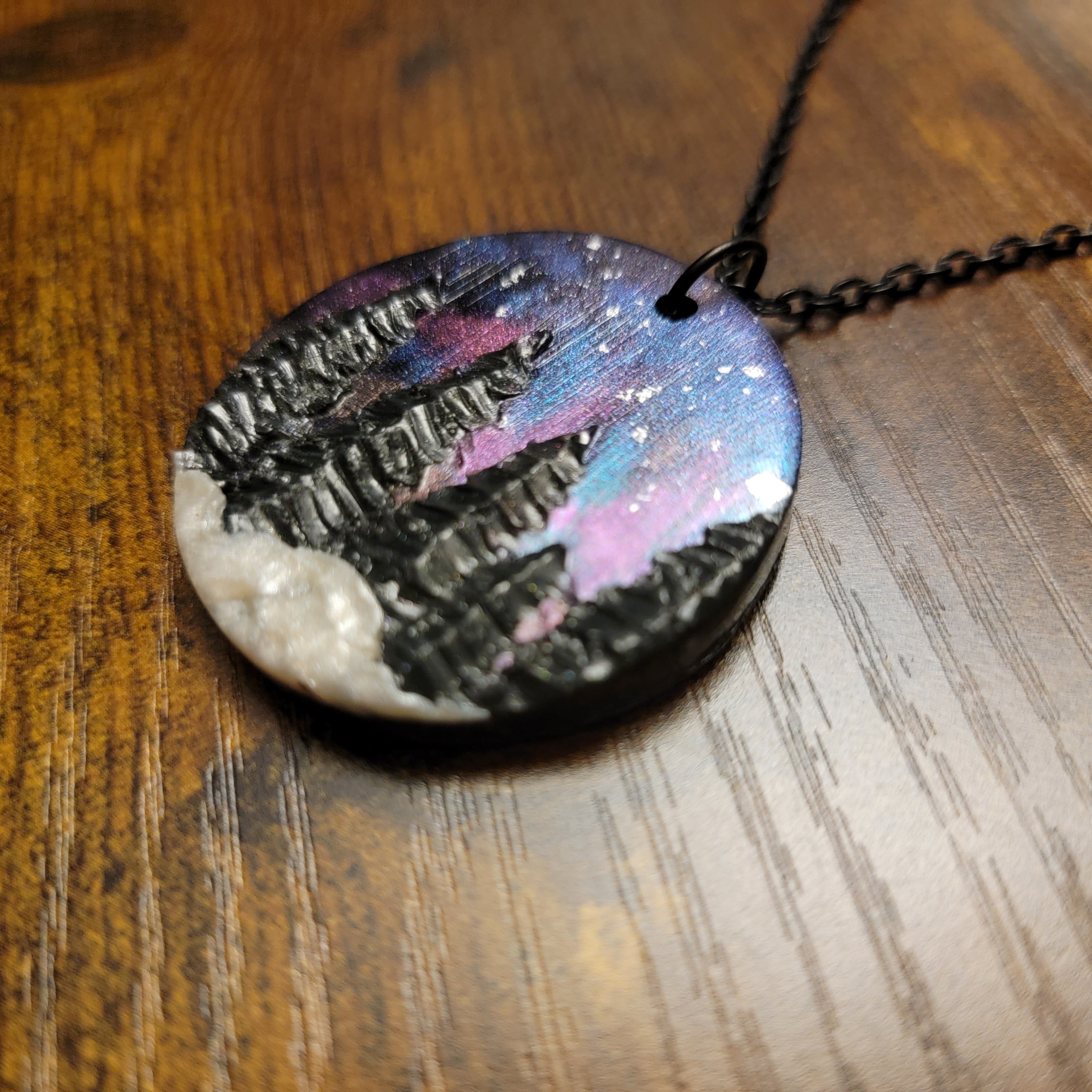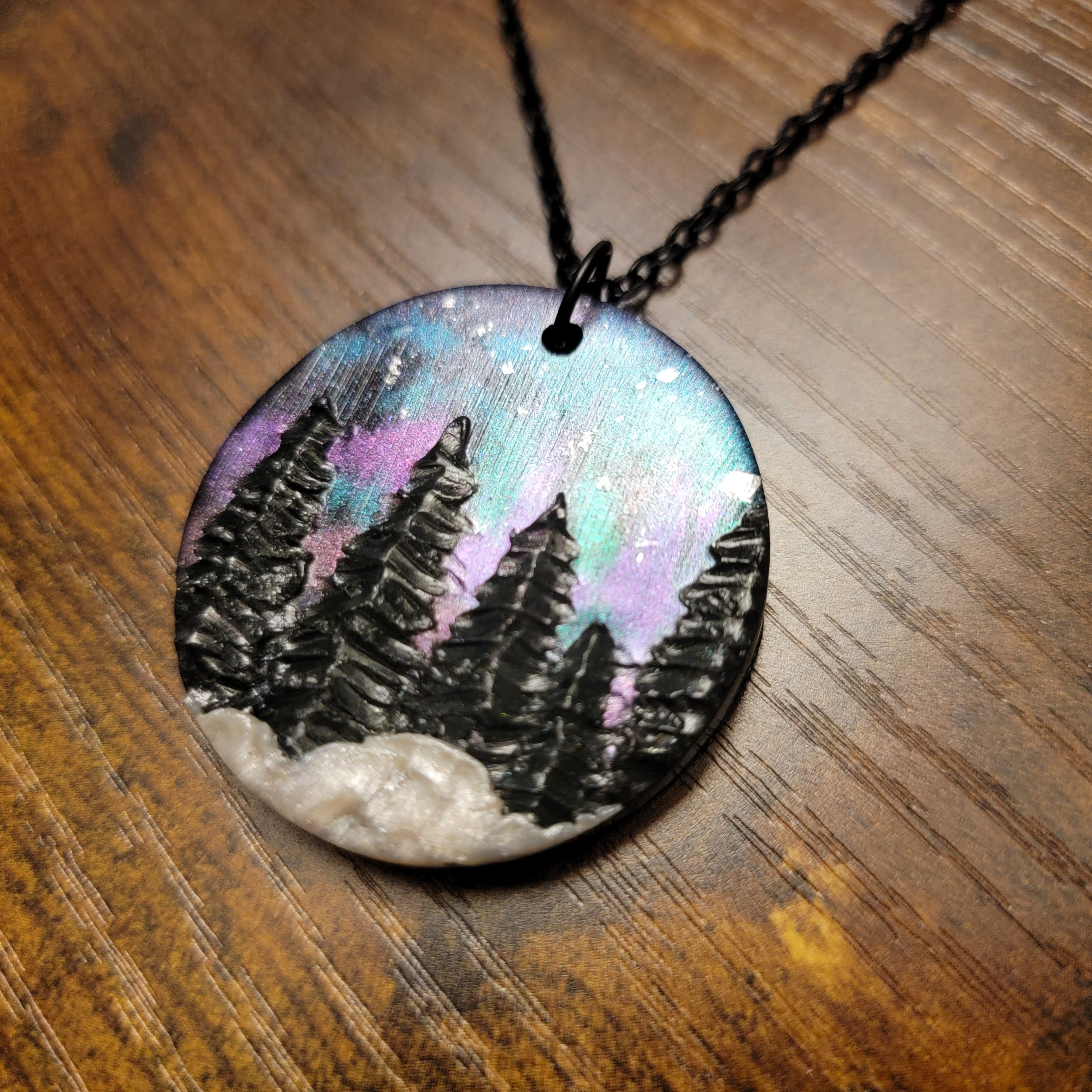 Aurora Borealis Pendant Purple-Green
A polymer clay pendant wrapped featuring a snowy landscape with trees against a beautiful aurora sky of purples and iridescent greens that turn blue at some angles.   
Pendant measures about 1.5 inches tall.  Comes on a matching 24 inch chain. 
Want to see some of the photos of how this was made?  You can check out this post on Ko-fi.