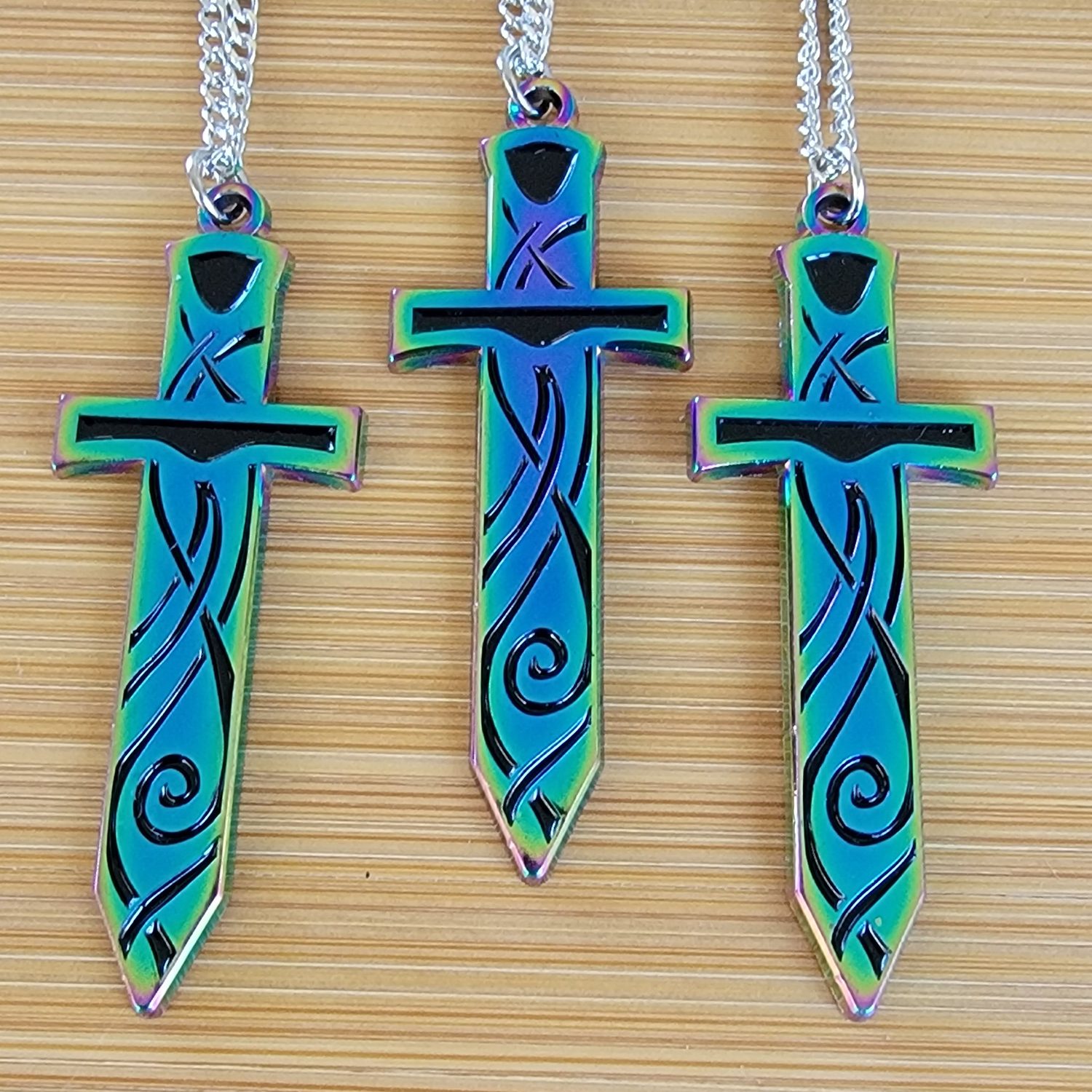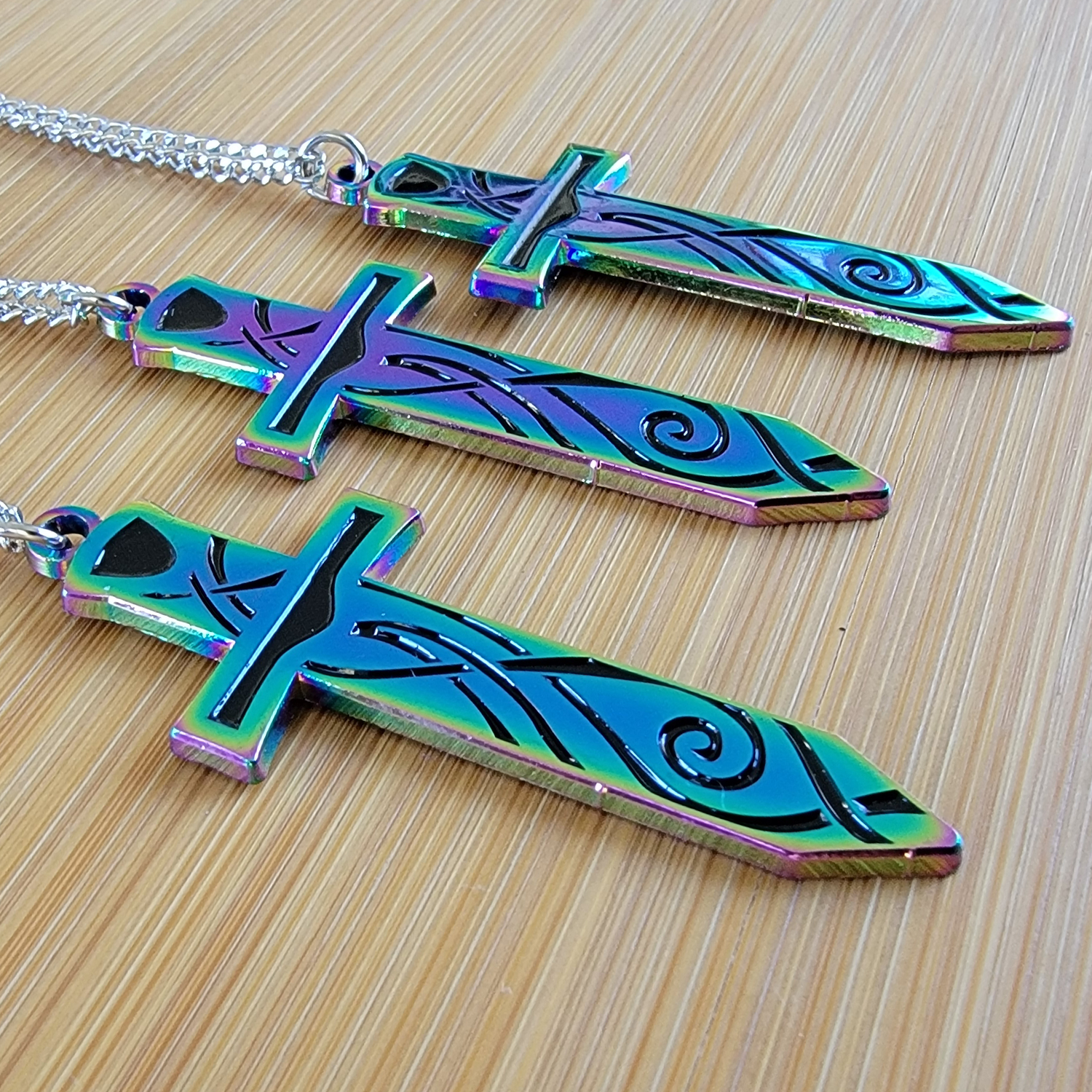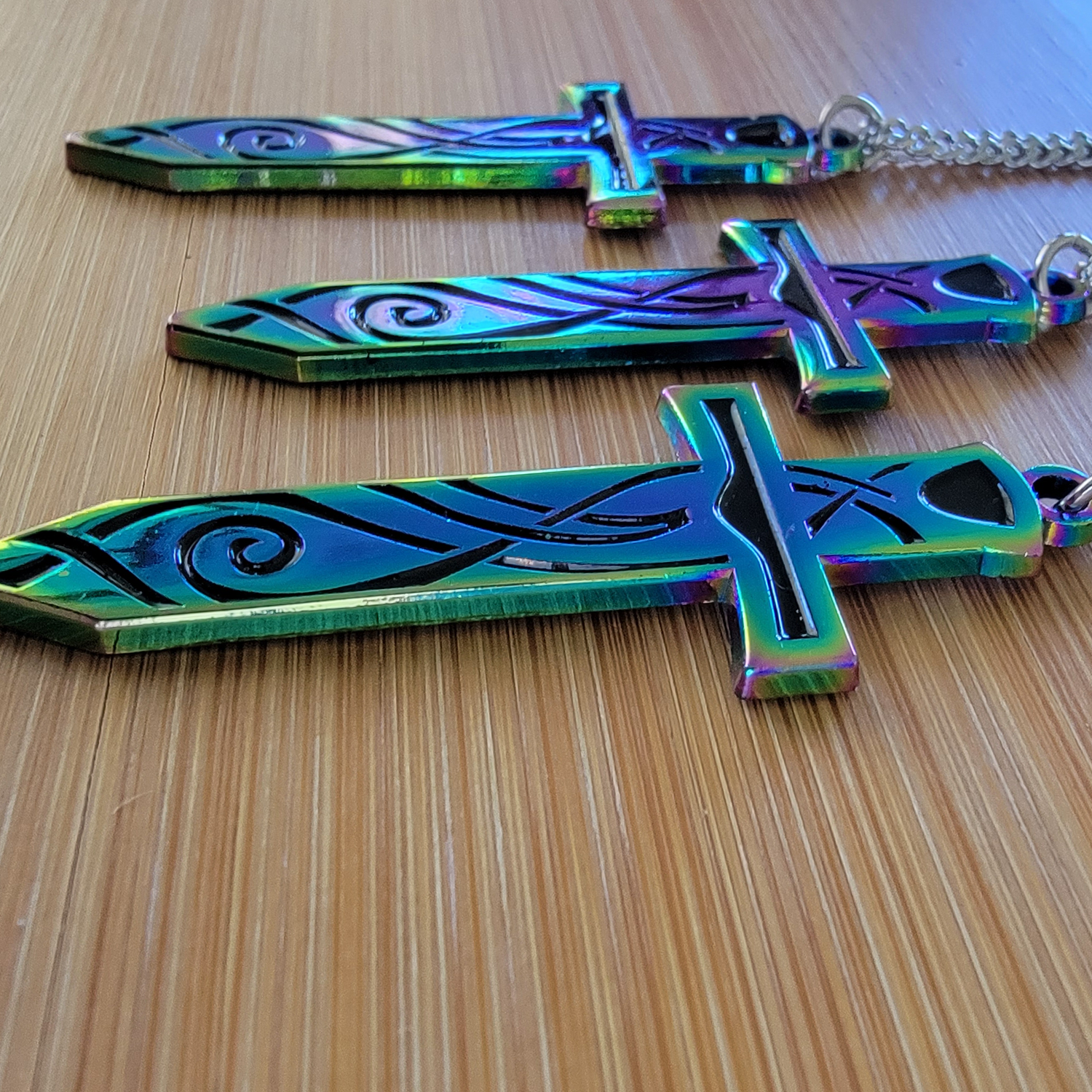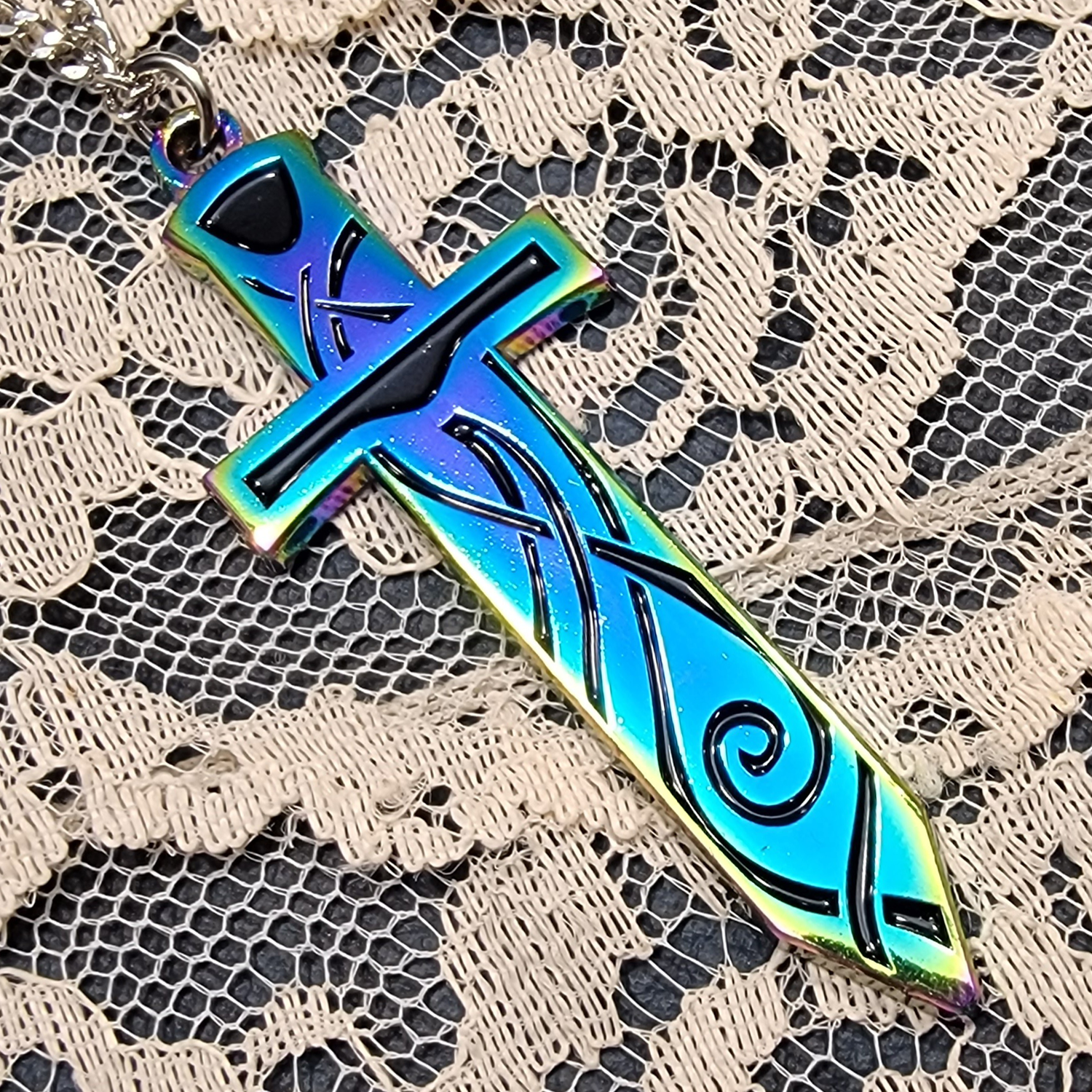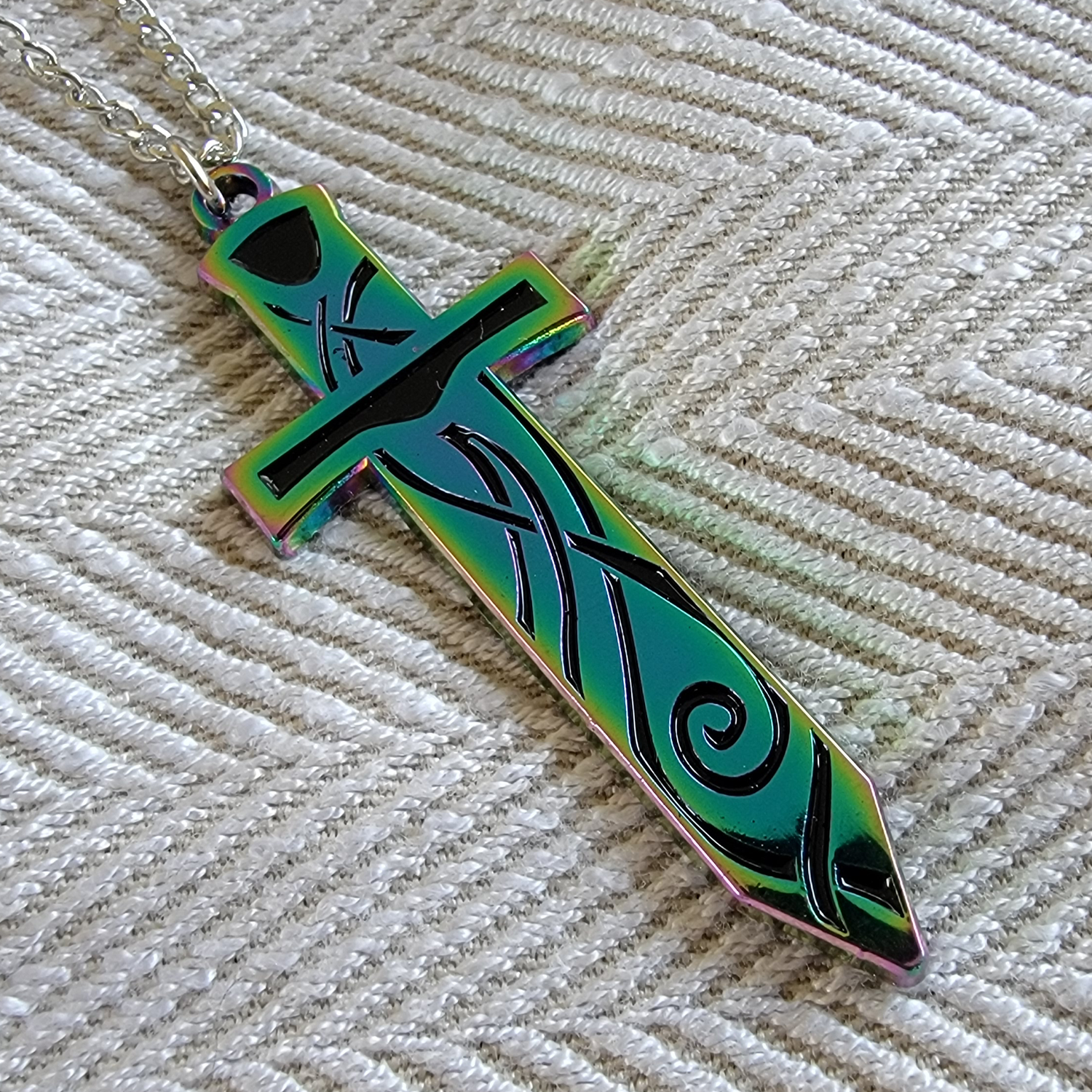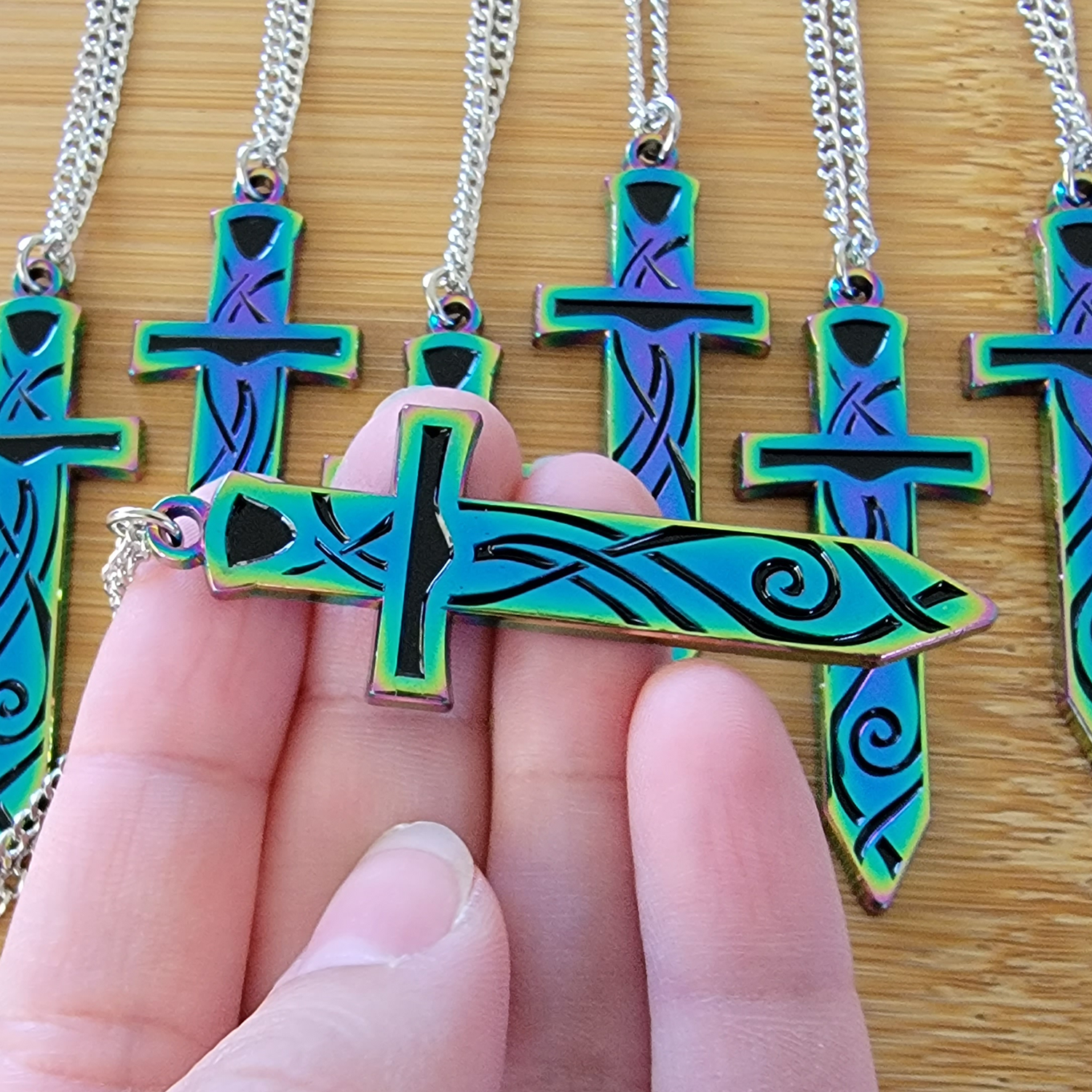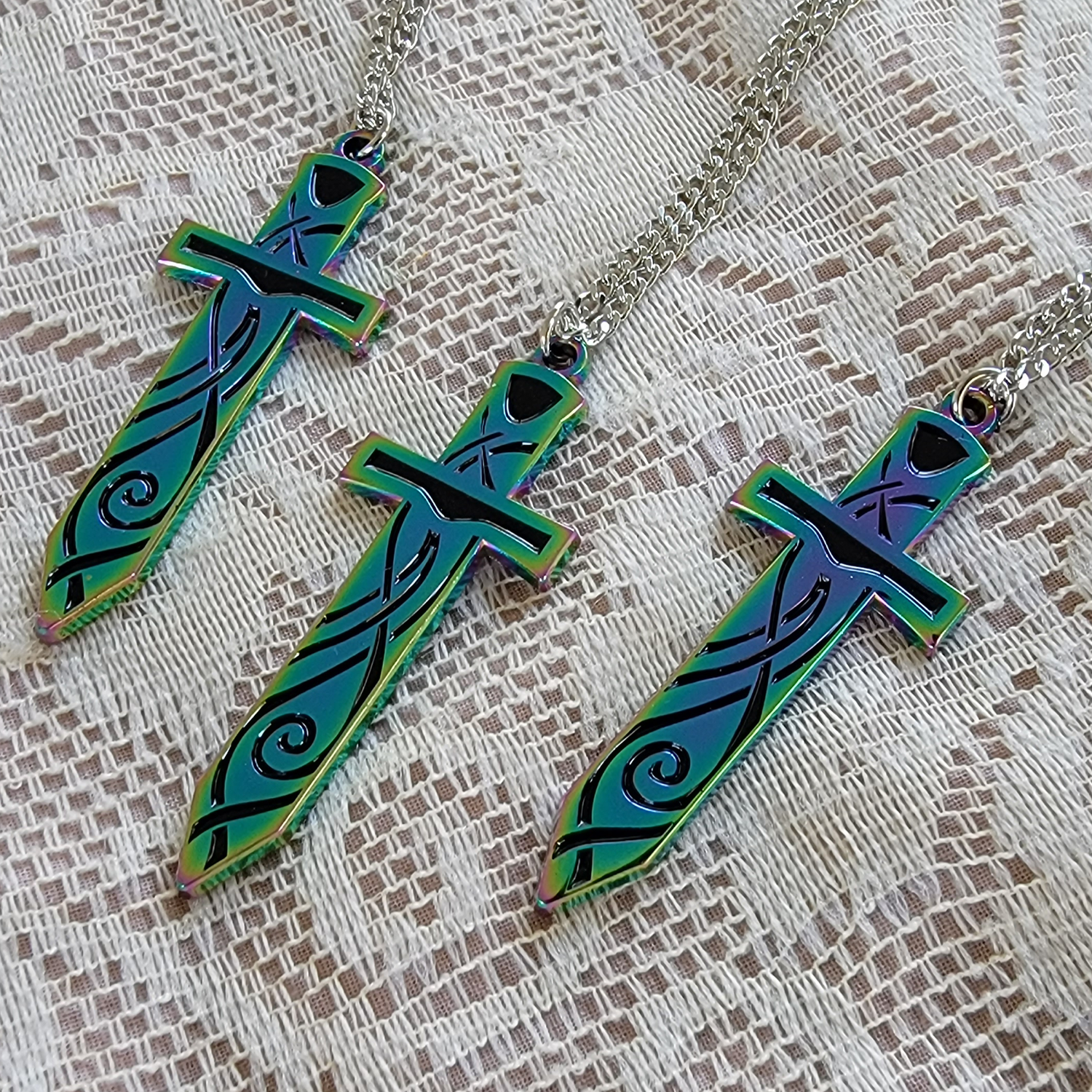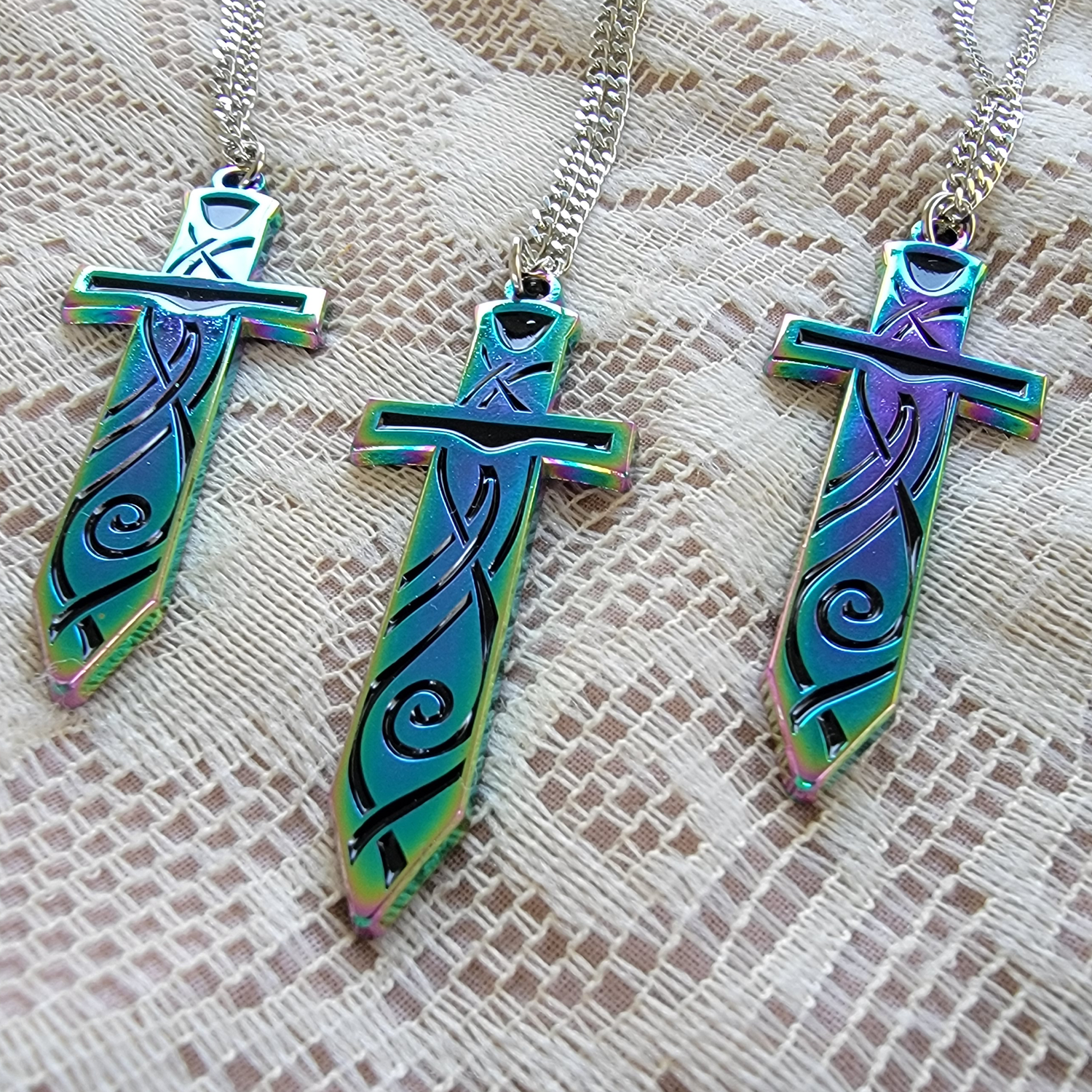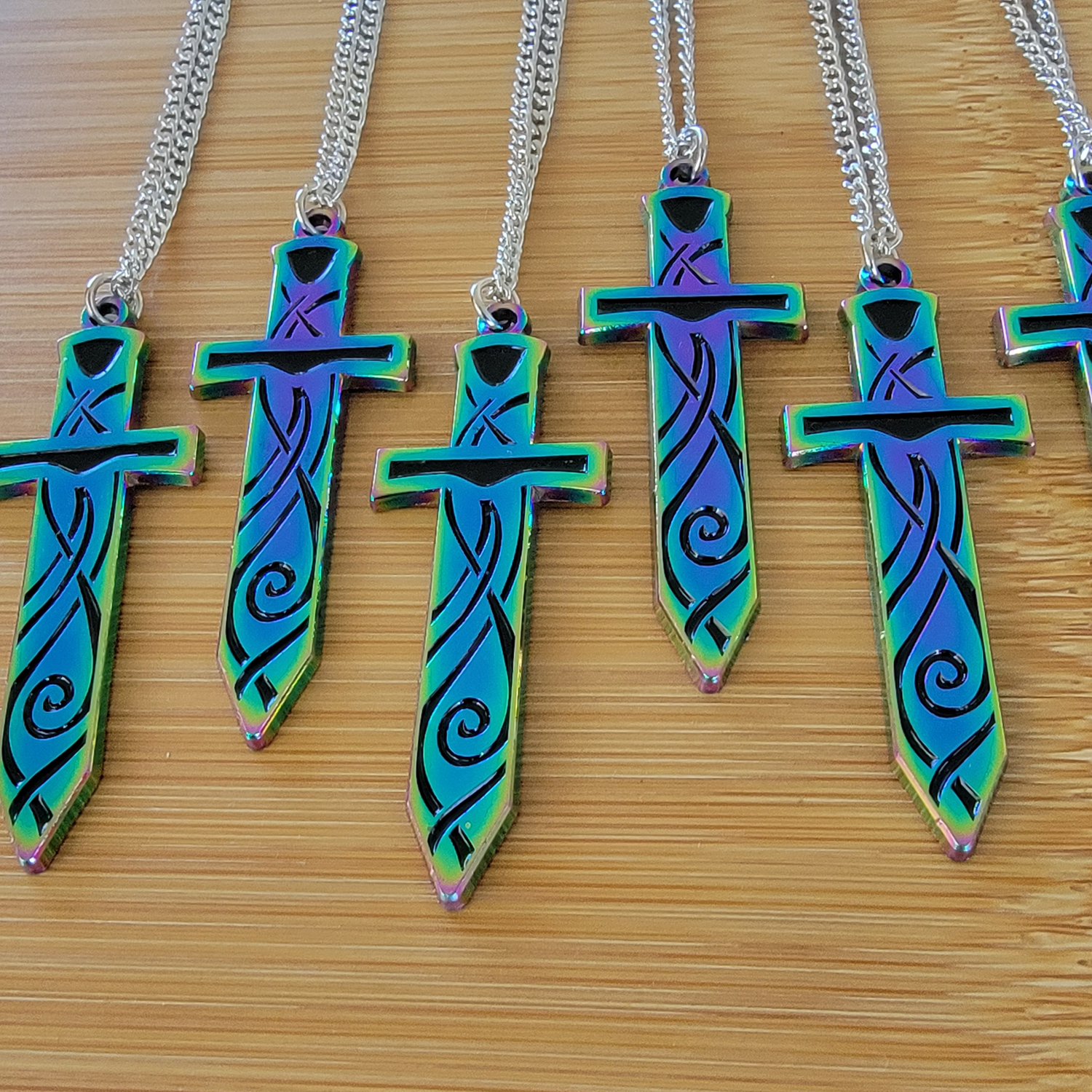 Sea Serpent Rainbow Sword Pendant
Enchanting blues and greens dominate the rainbow plating of these swords, with hints of deep purple appearing - sometimes depending on the angle.  The swords are decorated with a graceful swirling design running down the length of the sword.
Because of the rainbow plating, each pendant is unique.  The color groups contain some variation, and they change colors depending on the angle. The photos featuring three swords on a wood background show the same three pendants from multiple angles. Look at all the photos to get a good sense of what they might look like! 
For a comparison of sword color groups and chain options, please see the last two photos.  
Sword pendants measure 55m long and are rainbow plated with an enamel design.  Choose from a 20 inch silver chain or a 24 inch black chain.  Pendants and chains are nickel free. Listing is for one pendant and chain. See more swords.