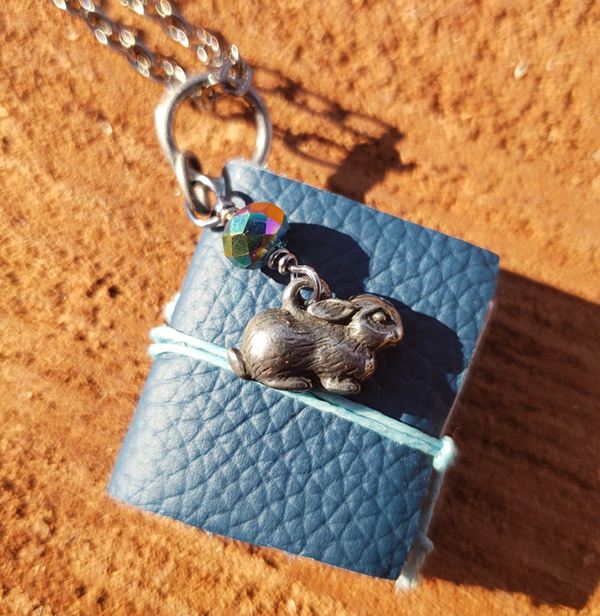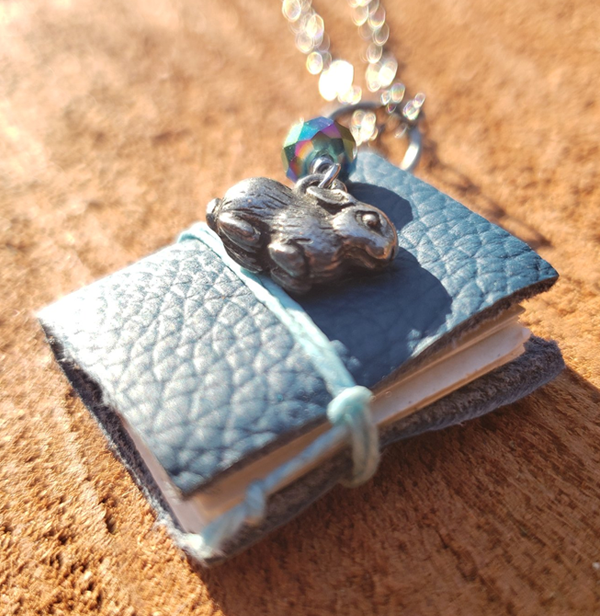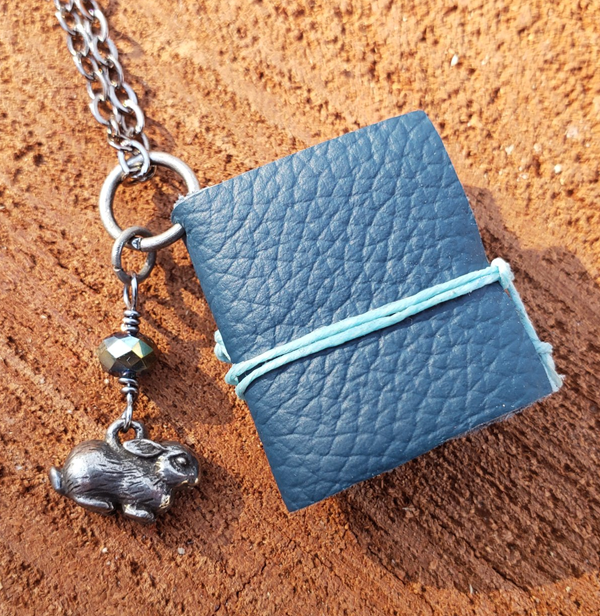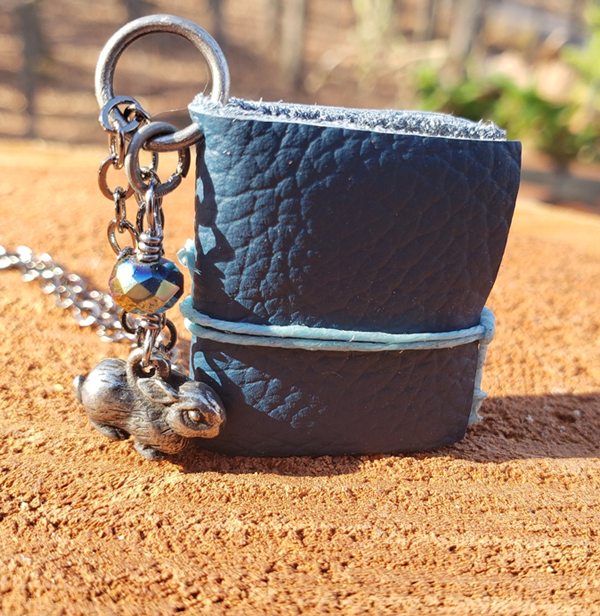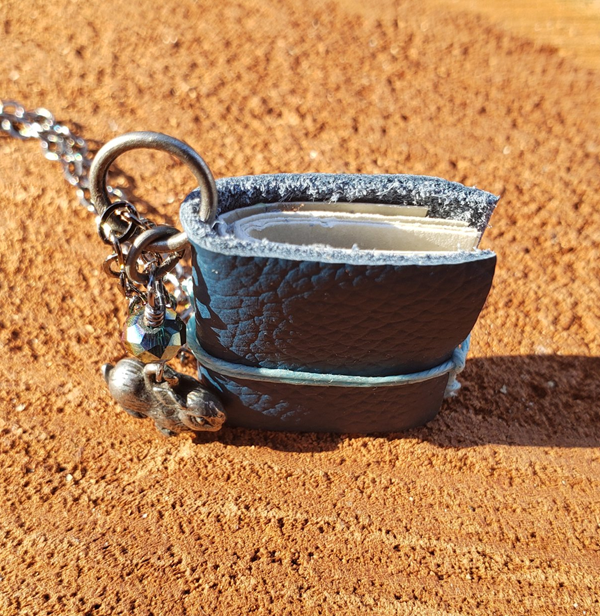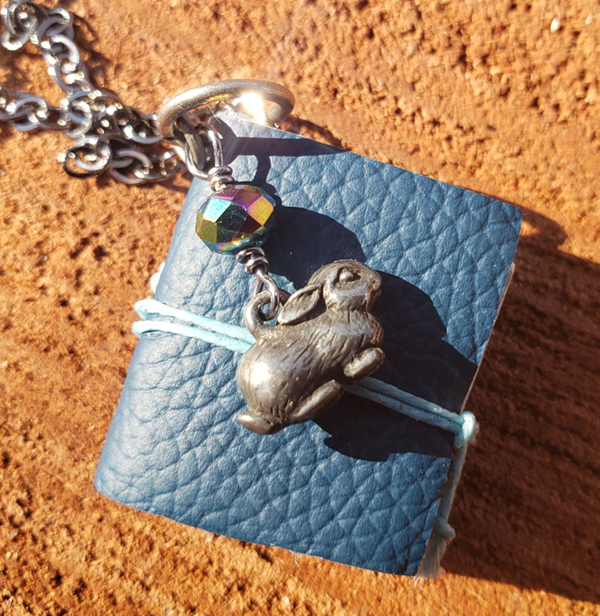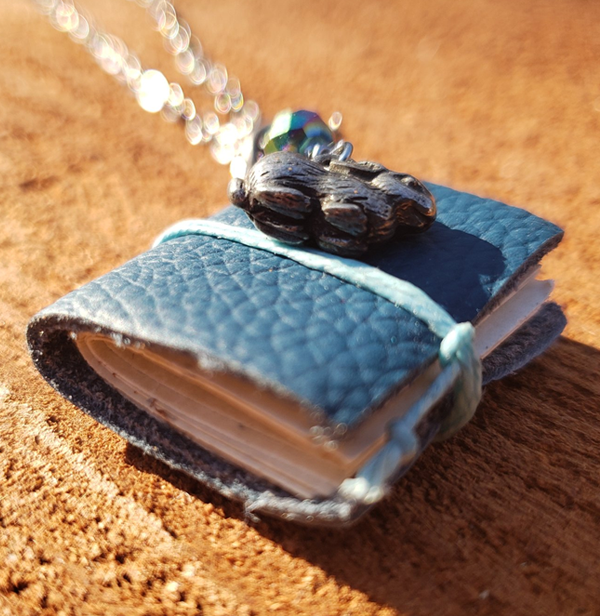 Blue Book Necklace with Bunny
A hand-sewn leather book pendant, accompanied by an adorable little bunny charm and a rainbow iridescent bead.  If you need a personal plot bunny to carry around for inspiration, this necklace is perfect for you! 

This book is made up of parchment cardstock, leather, and linen thread.  It could even be opened and written in if you wish. 

The book is about 1.25 inches tall and 1 inch wide. Comes on a matching 28" chain.