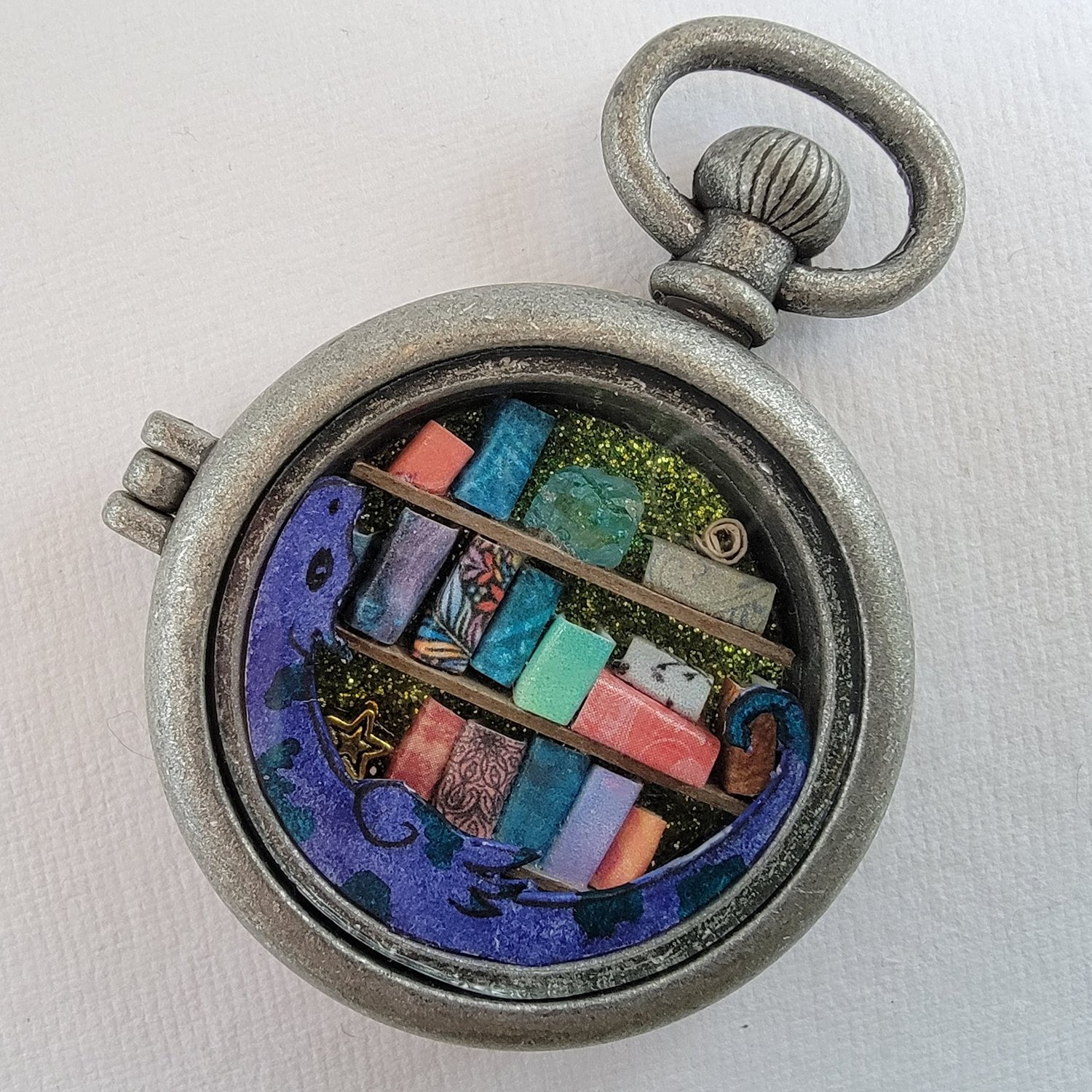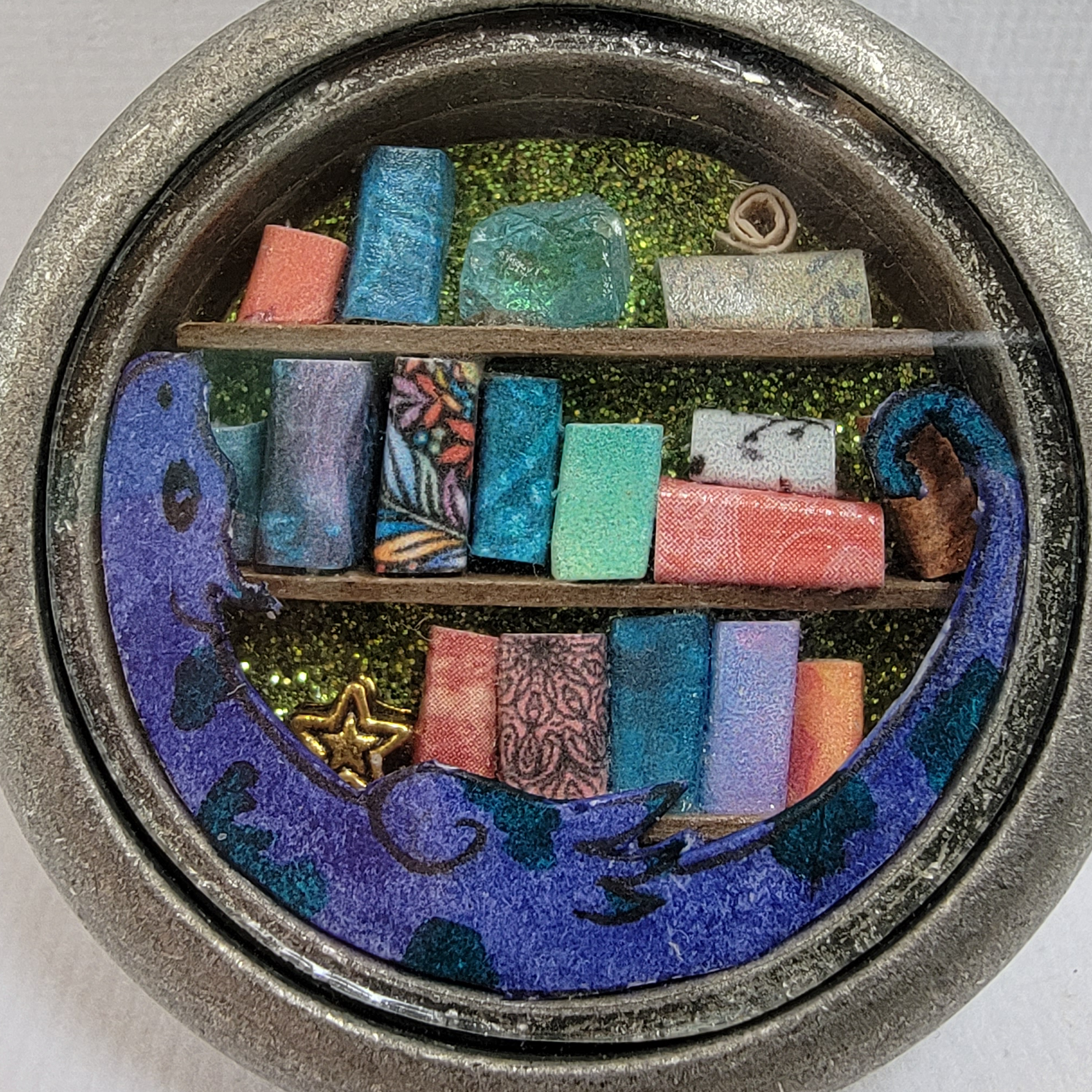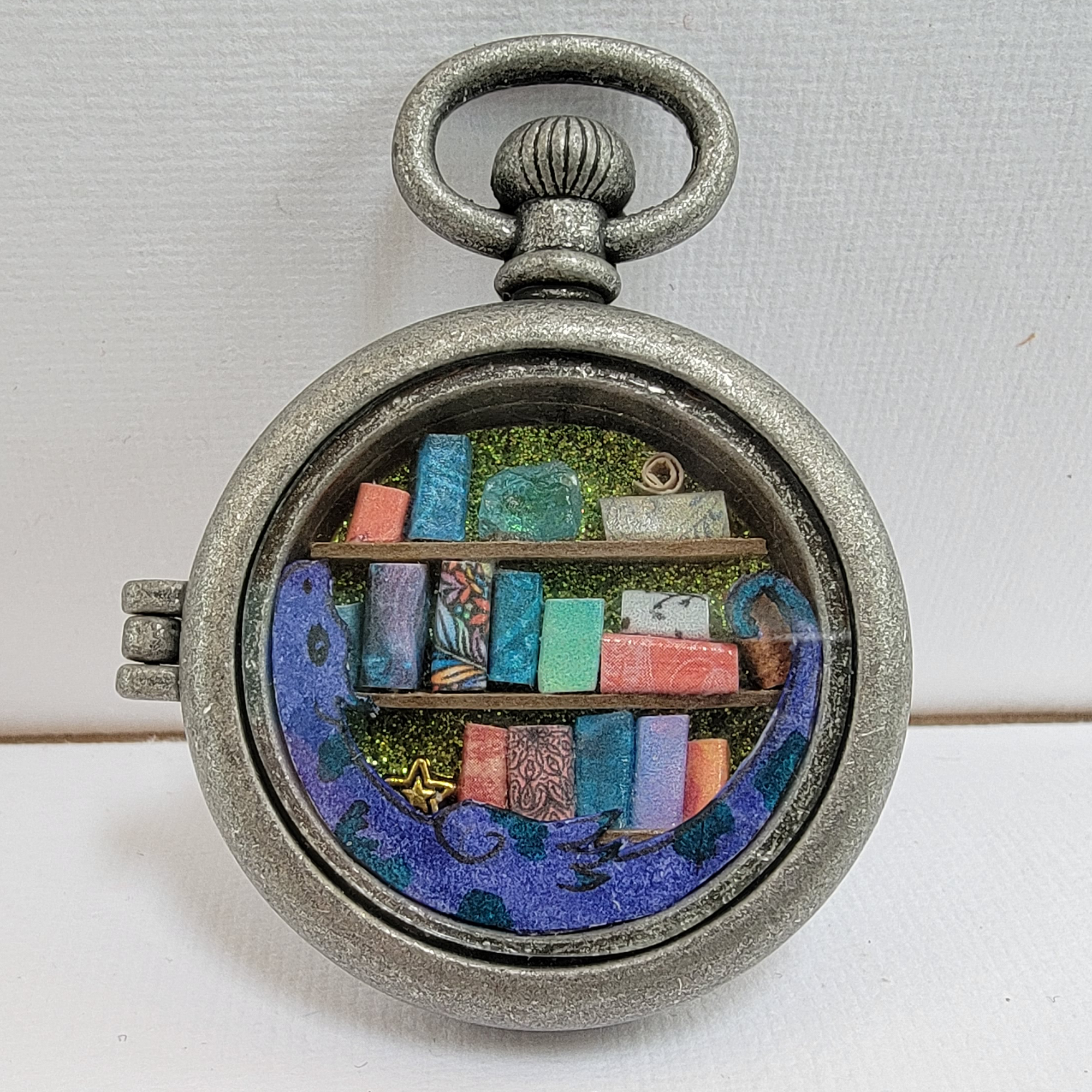 Clear Window Glitter Library with Dragon
A miniature library guarded by a purple-blue inside of an antique silver toned pocket watch style case with a clear window. 
The library contains beautifully patterned books, a star, and a nice little piece of blue apatite, as well as a parchment scroll.  They're all set against a green glitter background. 
All elements are glued in place and sealed with acrylic varnish. Case is about 2 inches wide and 2.5 inches tall.  Comes on matching 36 inch chain.
***NOTE: this case has a magnetic closure.***