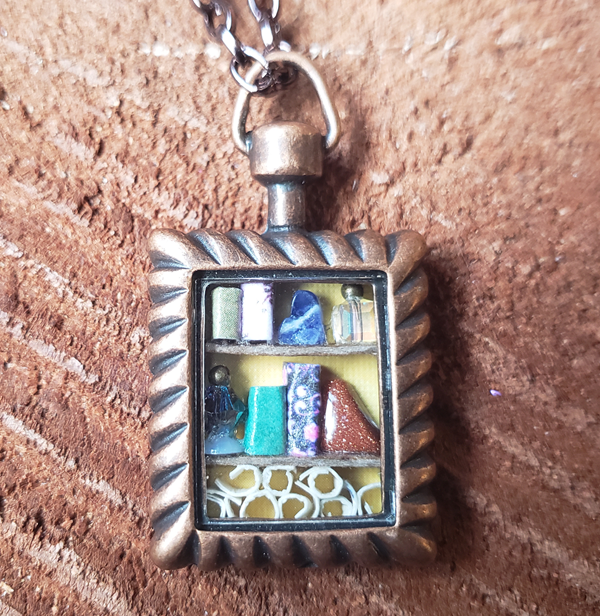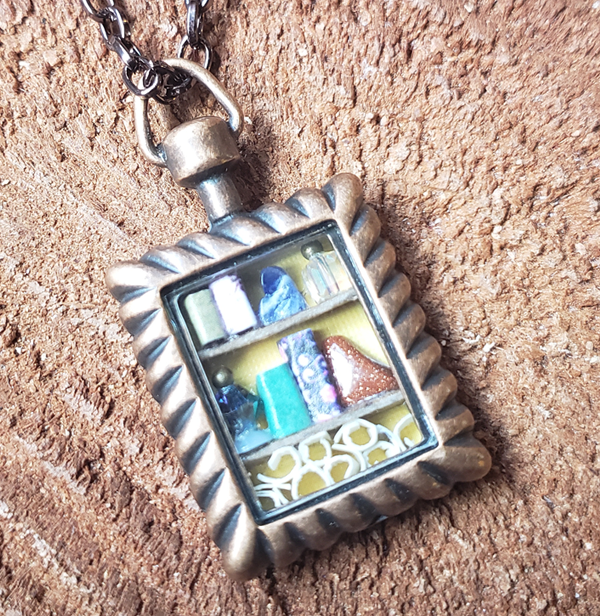 Copper Library of Curiosities
A miniature library packed with magical curiosities.  In this pendant you'll find handmade scrolls, books, and potion bottles, along with goldstone and lapis stones. 

All elements are glued in place and sealed with acrylic varnish. The pendant is approximately 26x22mm, plus stem and loop.  Comes on a matching 24 inch chain.
You can find more miniature libraries, of different shapes and sizes, on the collection page.