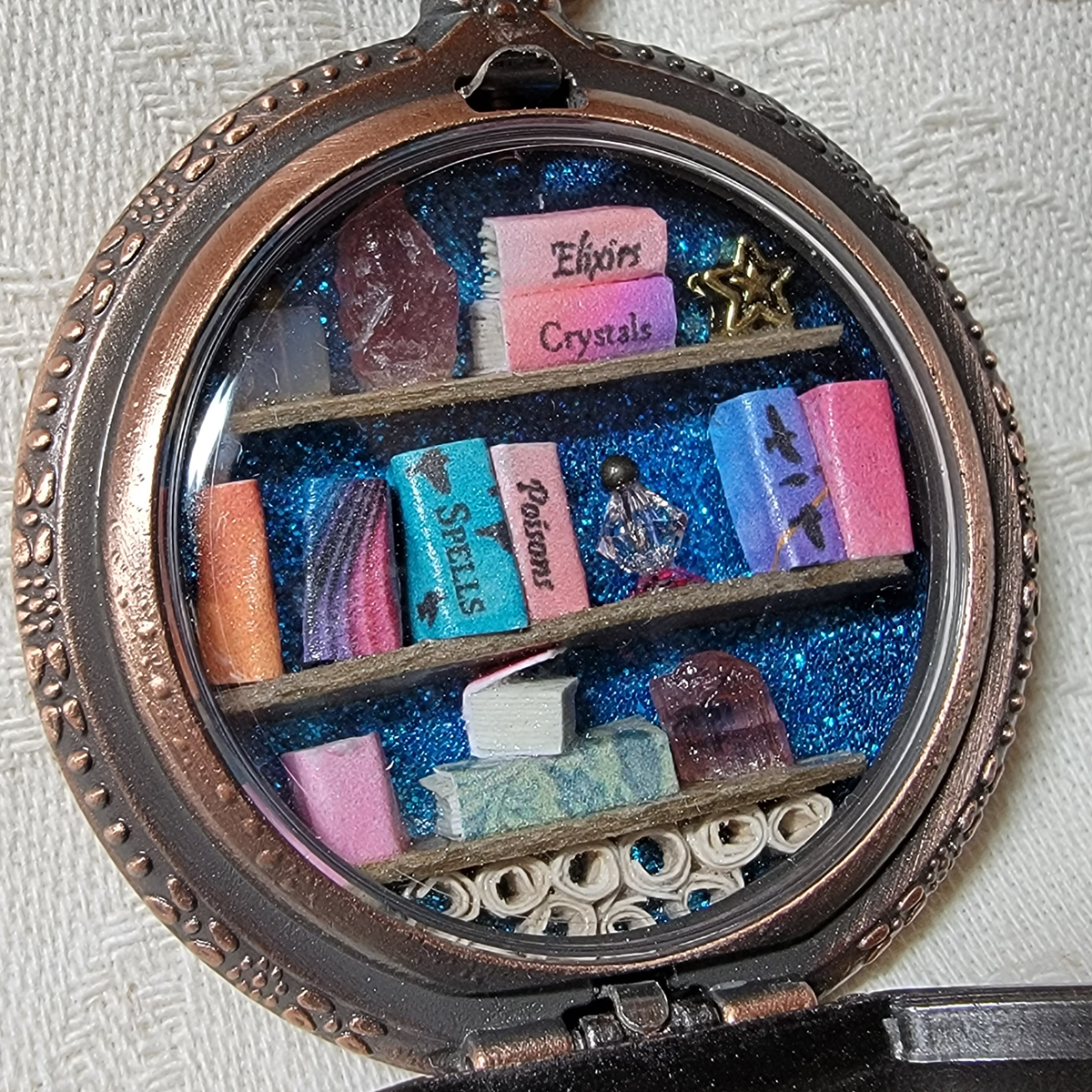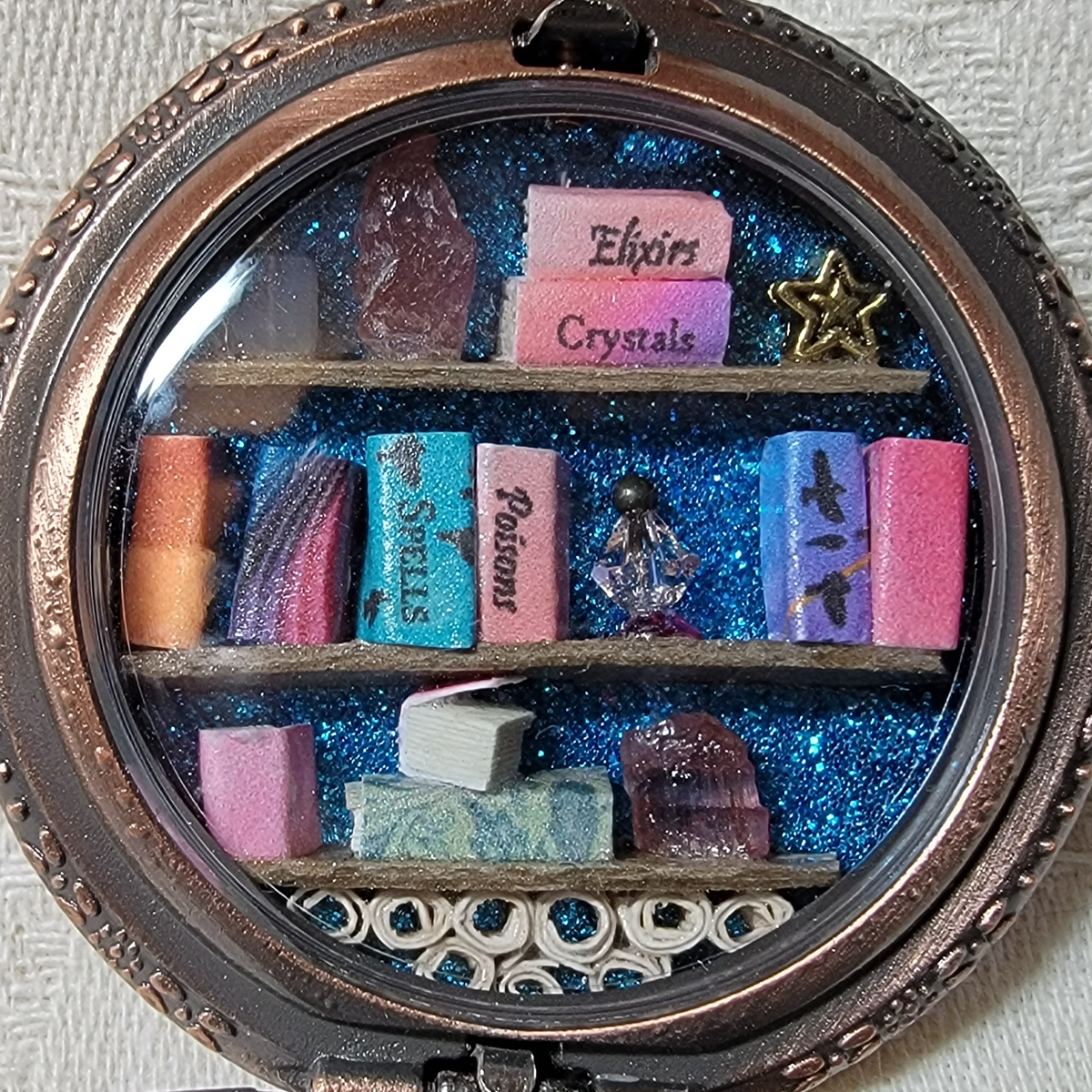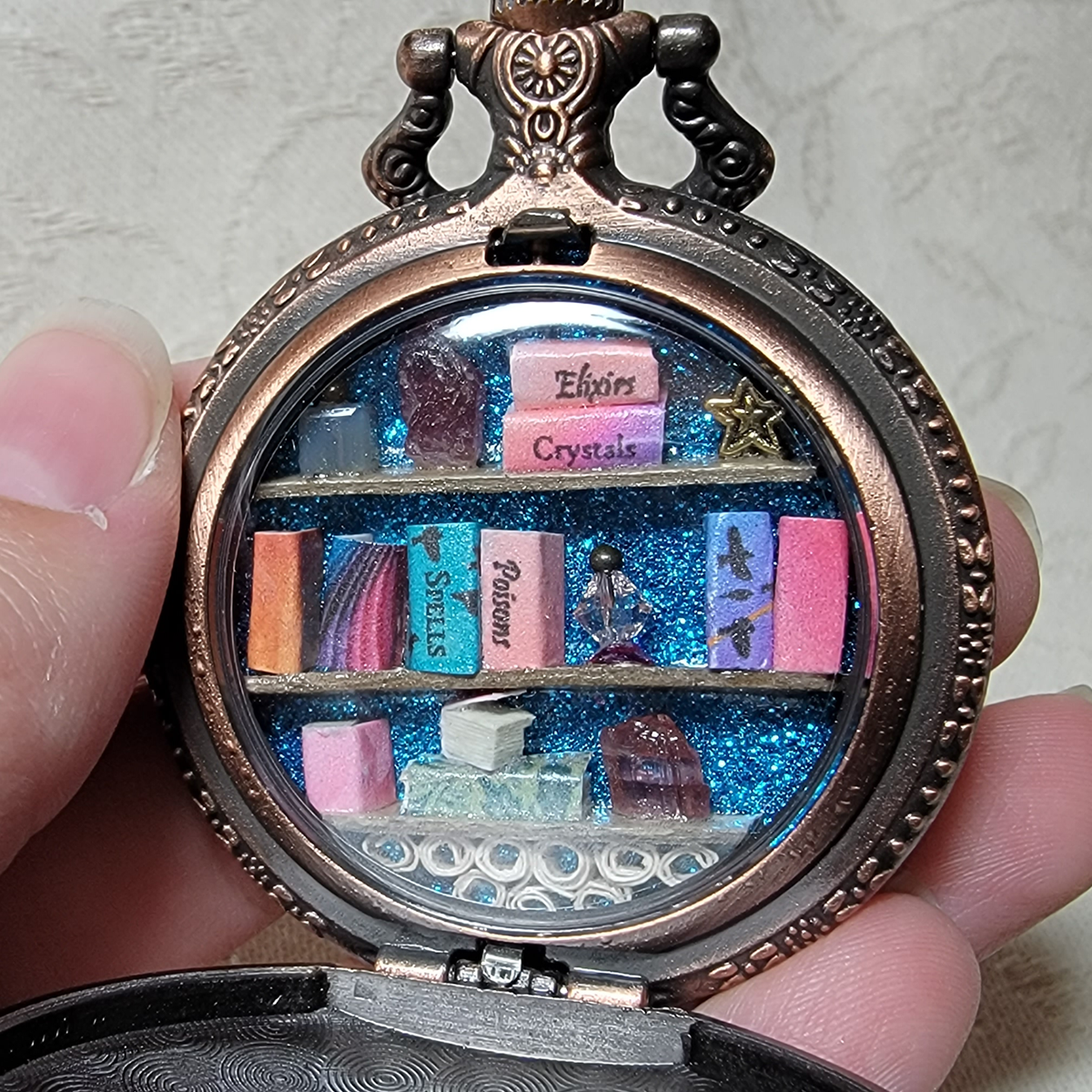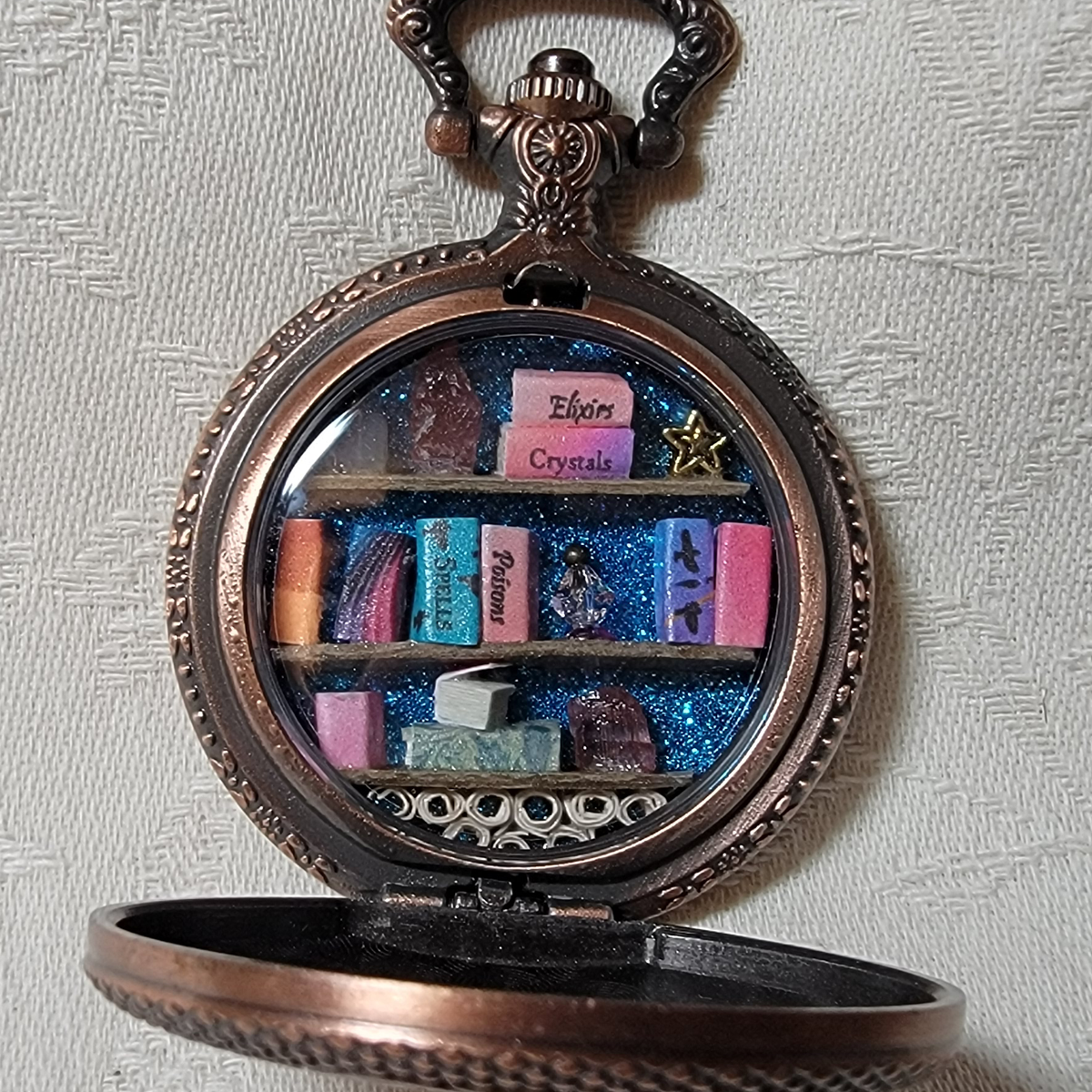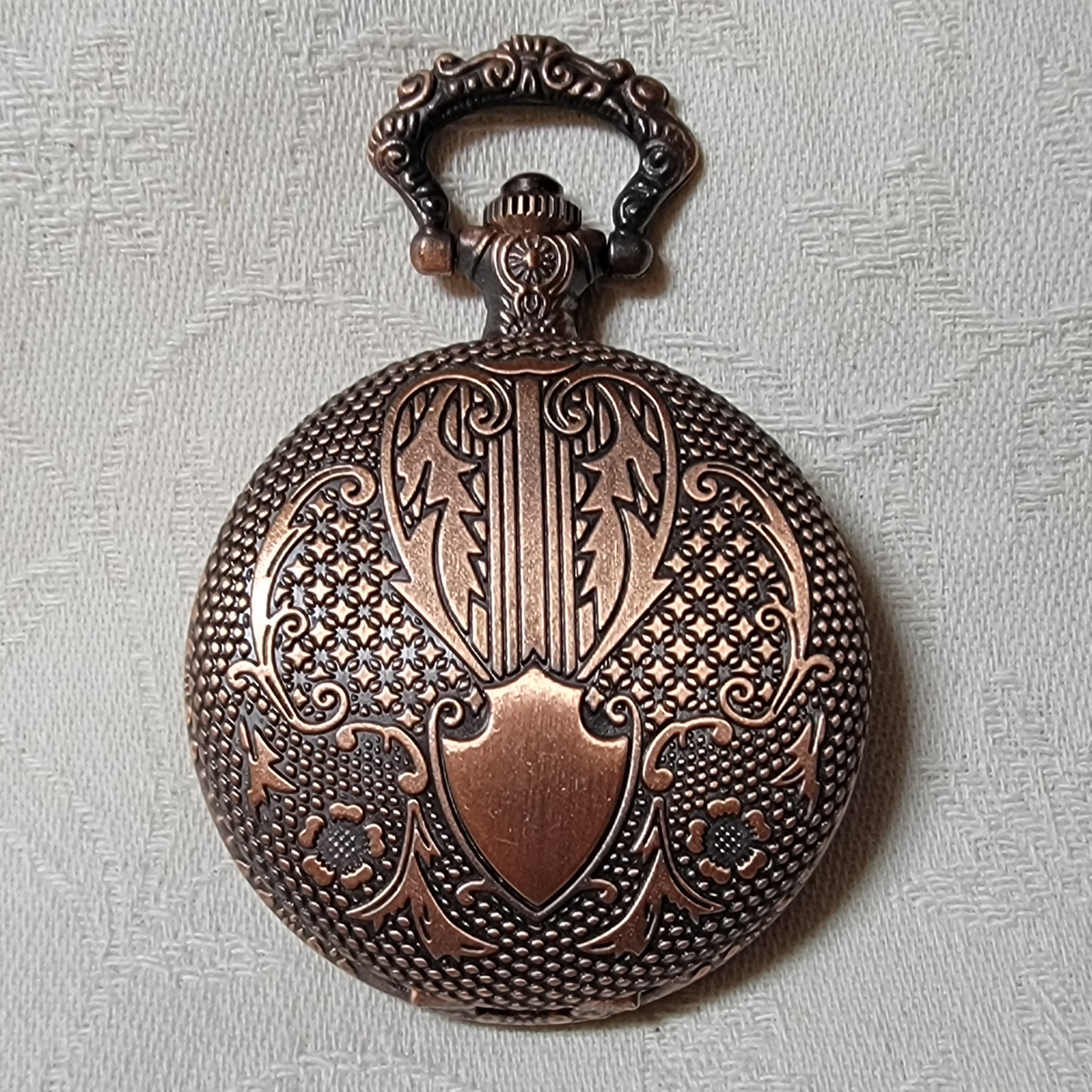 Copper Sparkle Potion Library
A miniature library hidden away inside of a beautiful copper toned pocket watch case. This library has potion bottles, a star, two pieces of spinel, and a whole shelf of scrolls in addition to many tiny books.  Everything is set against a sparkling blue background.
All elements are glued in place and sealed with acrylic varnish. Pocket watch cases have a diameter of 45mm (a bit under 2" see final photo of antique gold tone pocket watch case for reference).  Comes on matching chain.