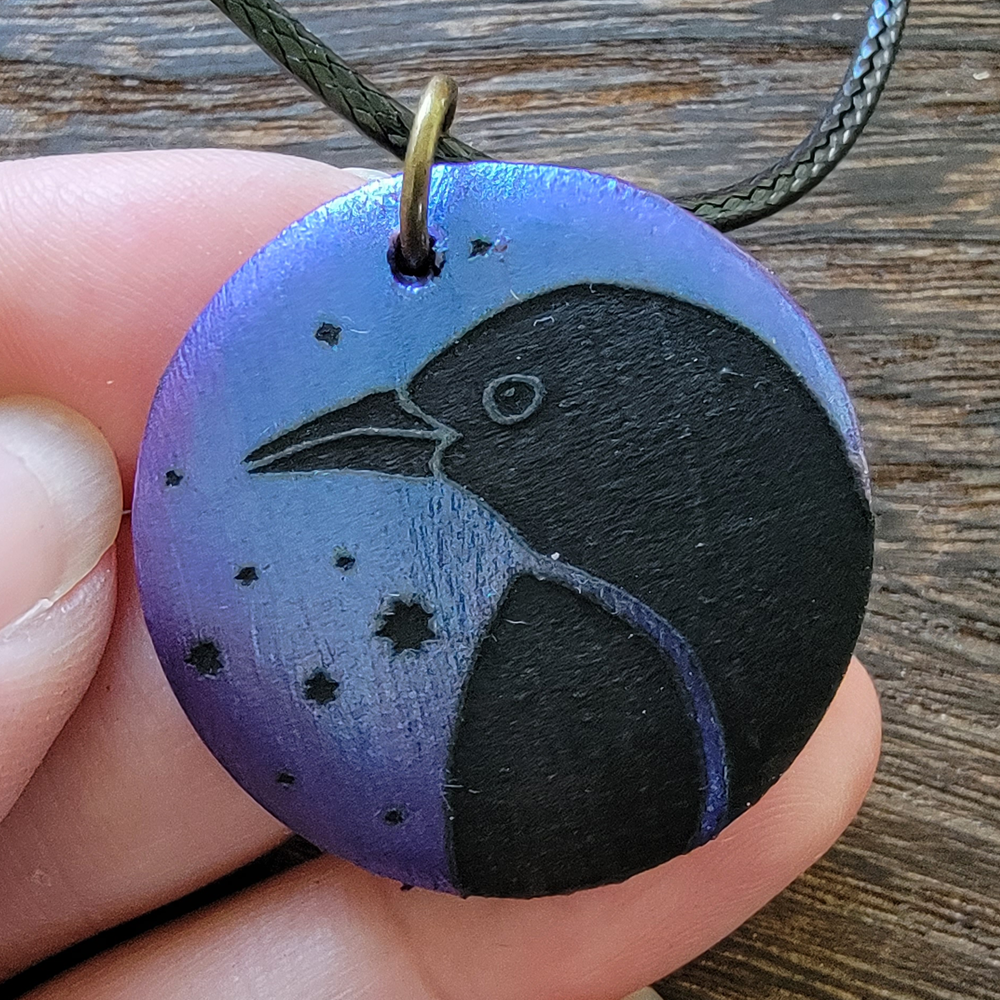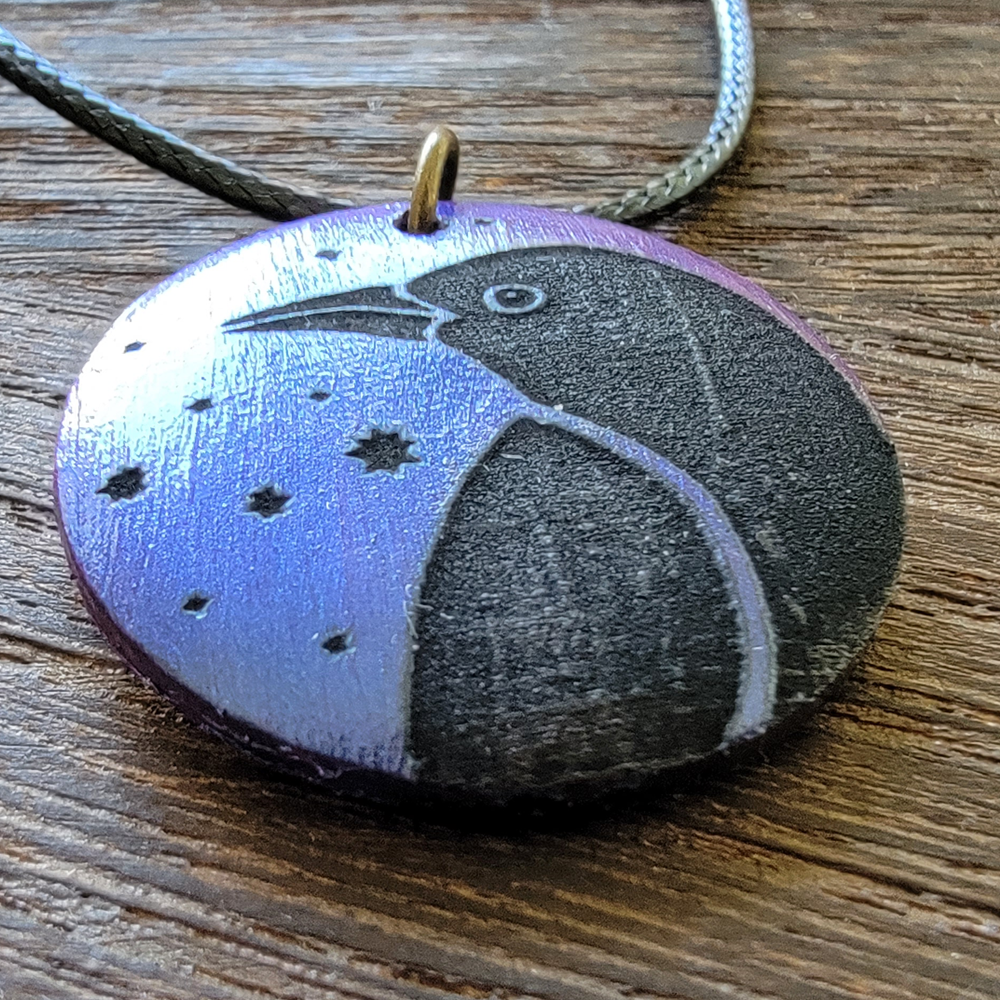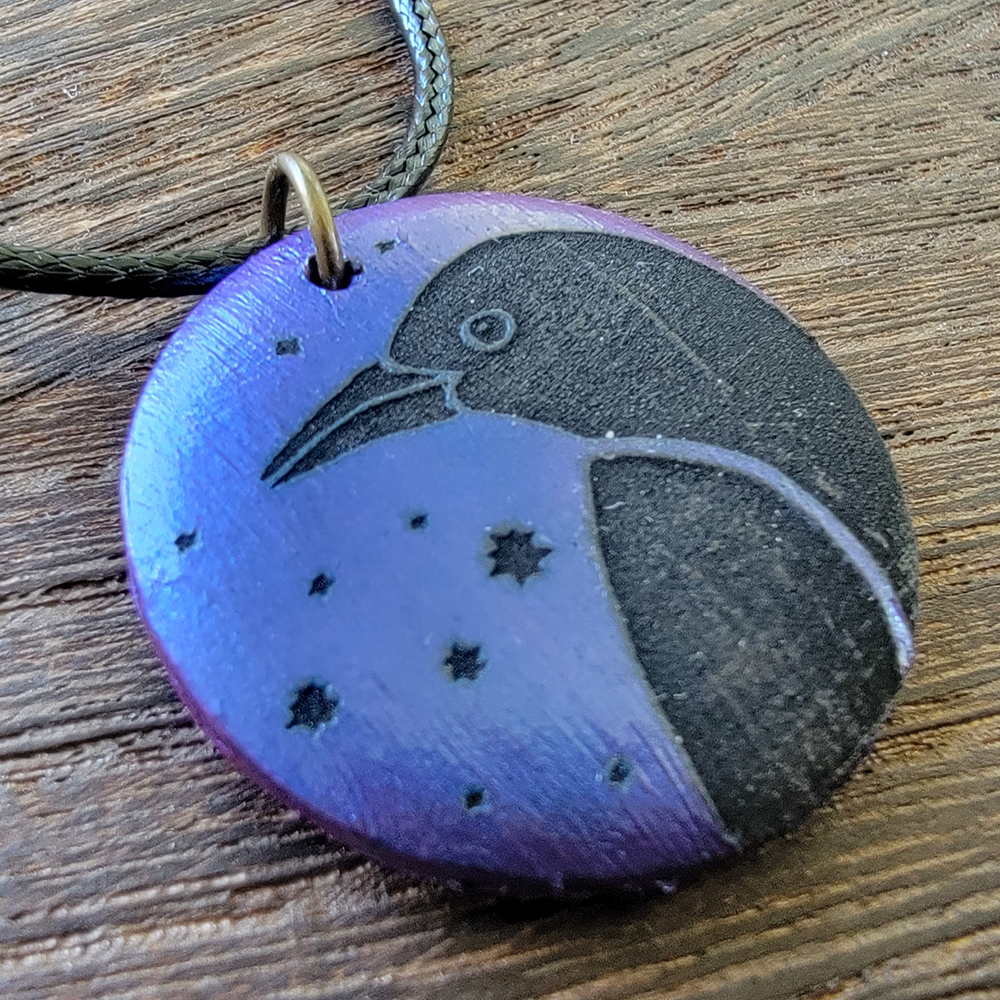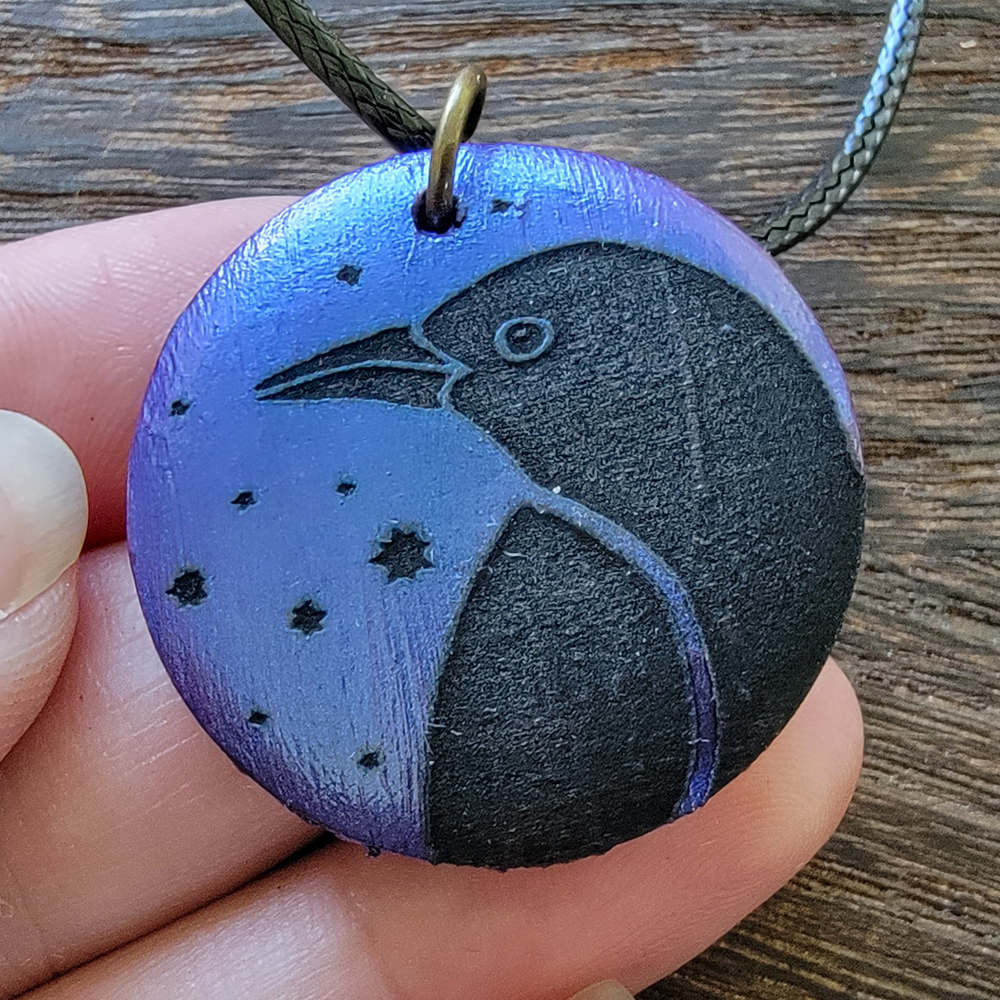 Crow Pendant Blue-Violet
A wooden pendant with a crow against a starry blue-violent iridescent background.  
The design is laser engraved on painted wood and sealed to protect against moisture. Pendant measures 30mm and comes on a 24 inch waxed cord necklace.  
Check out other colors and more in the Halloween Collection.