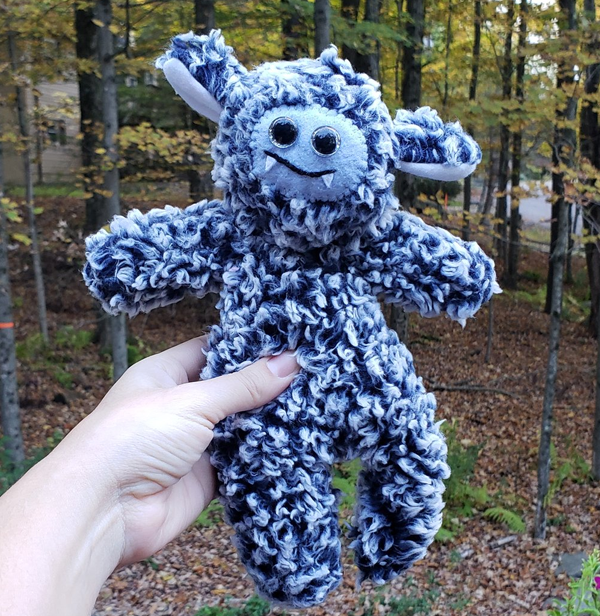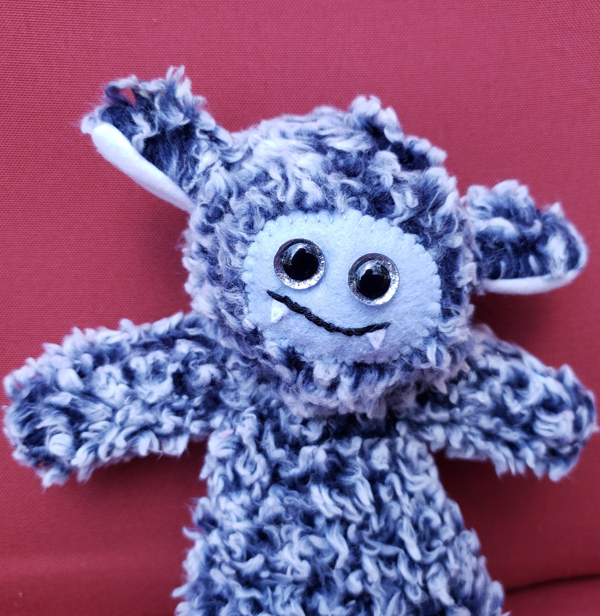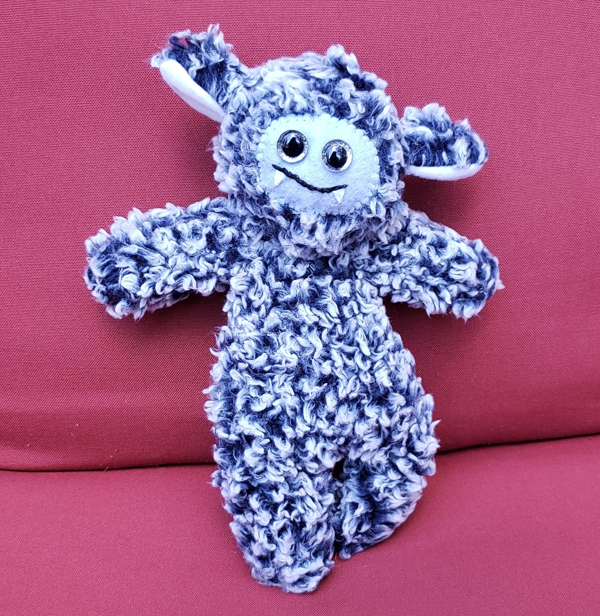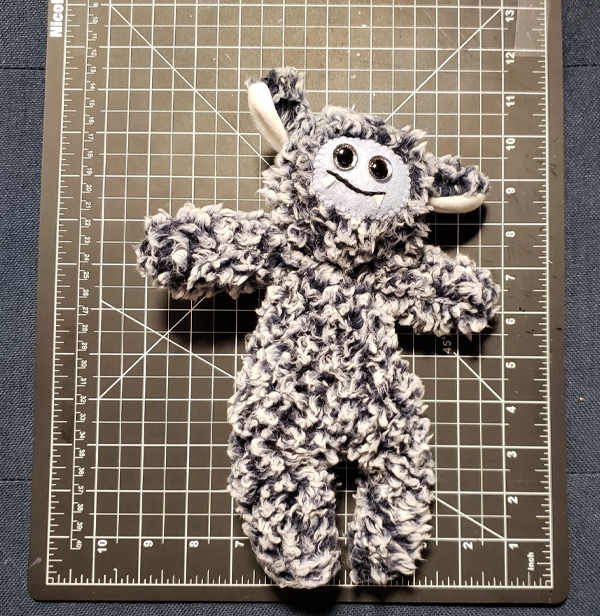 Dancing Cozy Monster
This blue cozy monster looks like it's dancing to the music in it's head or is about to skip away on an adventure.  With glittery silver eyes and jaunty ears, it's all kinds of fun. 

Handmade with sherpa fleece and felt.  Cozy monsters are not recommended for children under 3 years of age. 
Note: we have two hypoallergenic dogs in the house.