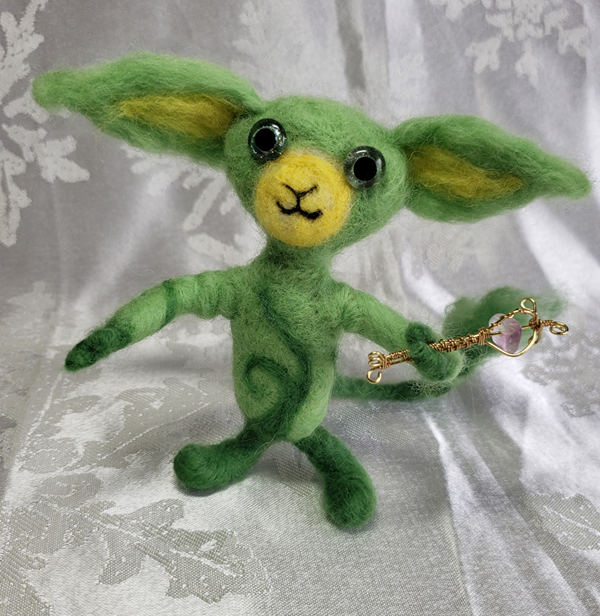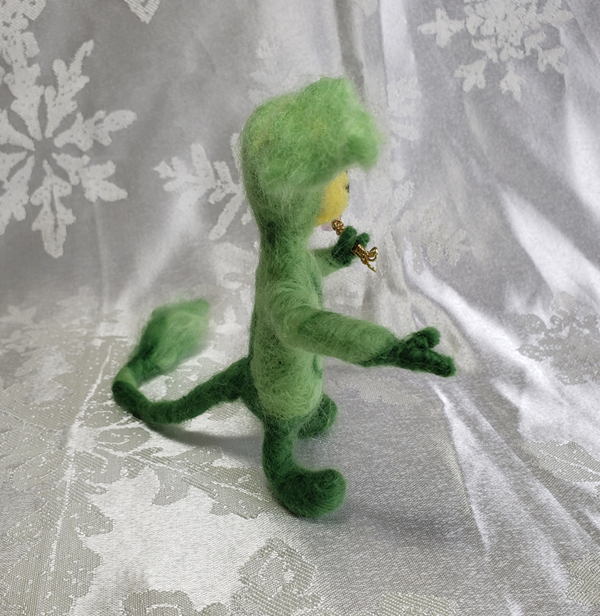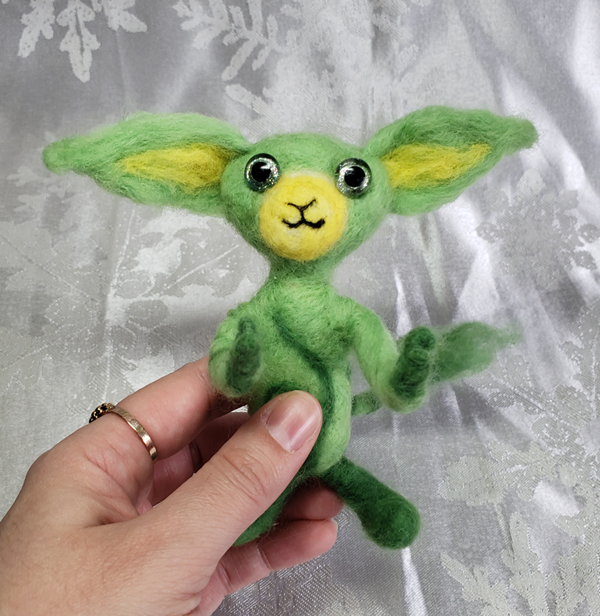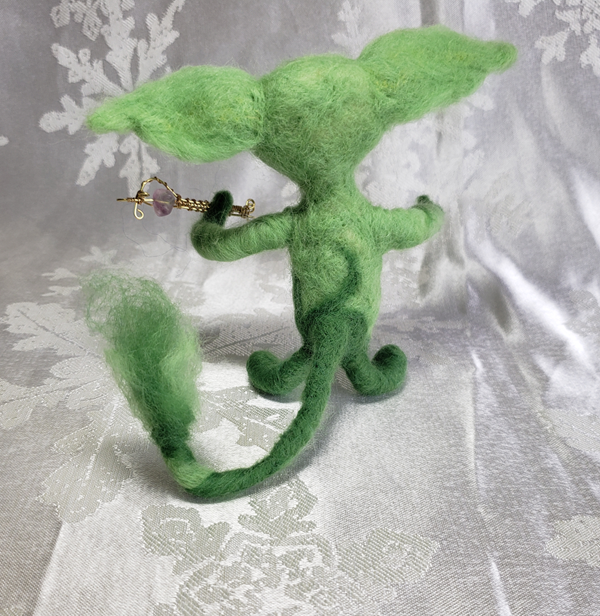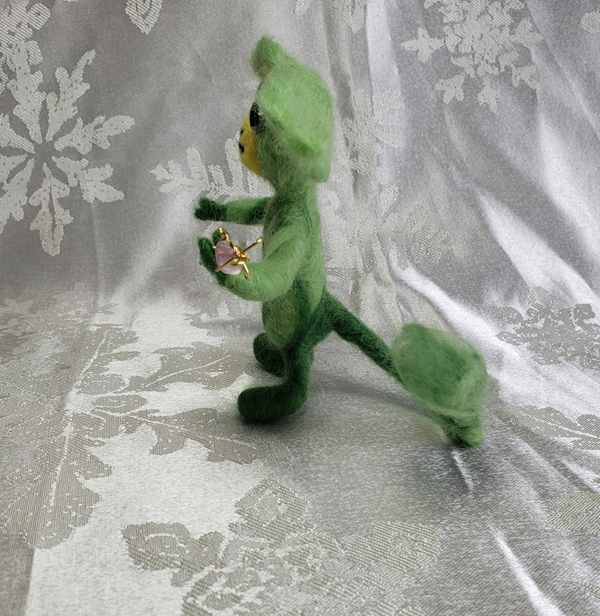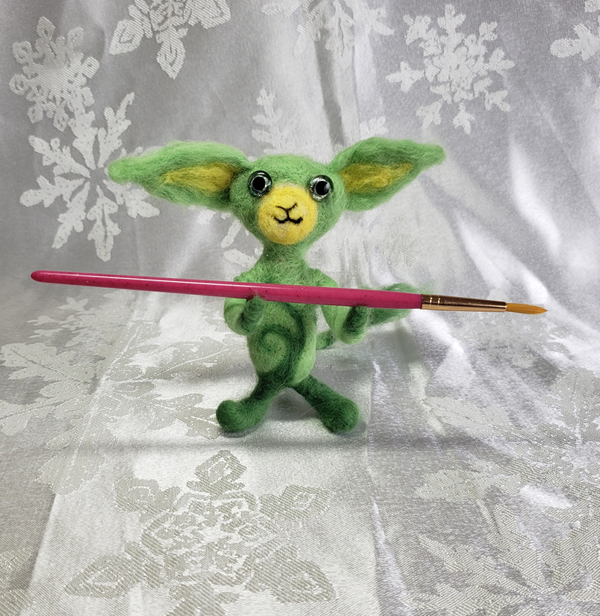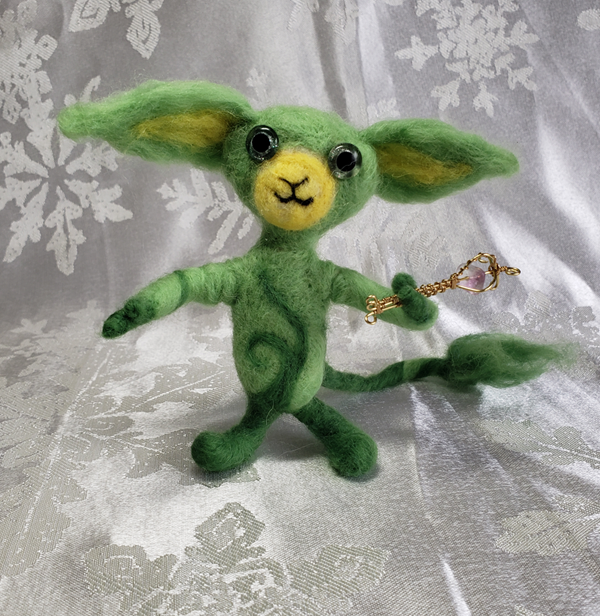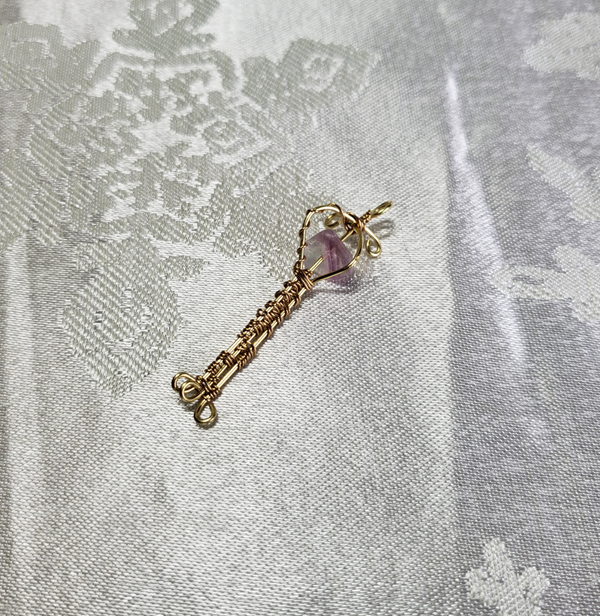 Friendly Gremlin Meadow
A friendly gremlin with silver green eyes.  This needle felted sculpture is a mix of bright leaf and meadow green, with a yellow face and a fluffy tail.  This little gremlin is ready to cast some magic with its fluorite wand.  
This gremlin's arms, legs, and tail are poseable.  It can hold other small objects if you wish.  It is just over 4 inches tall with an earspan of about 5 inches.  Gremlins are able to stand on their own with the help of their tails to balance!  
Made with wire, roving wool and painted glass eyes.  Needle felted sculptures are not recommended for children.  Do not wet. To see more friendly gremlins (and other creatures), visit the needle felted sculptures page.
Note: paintbrush not included!