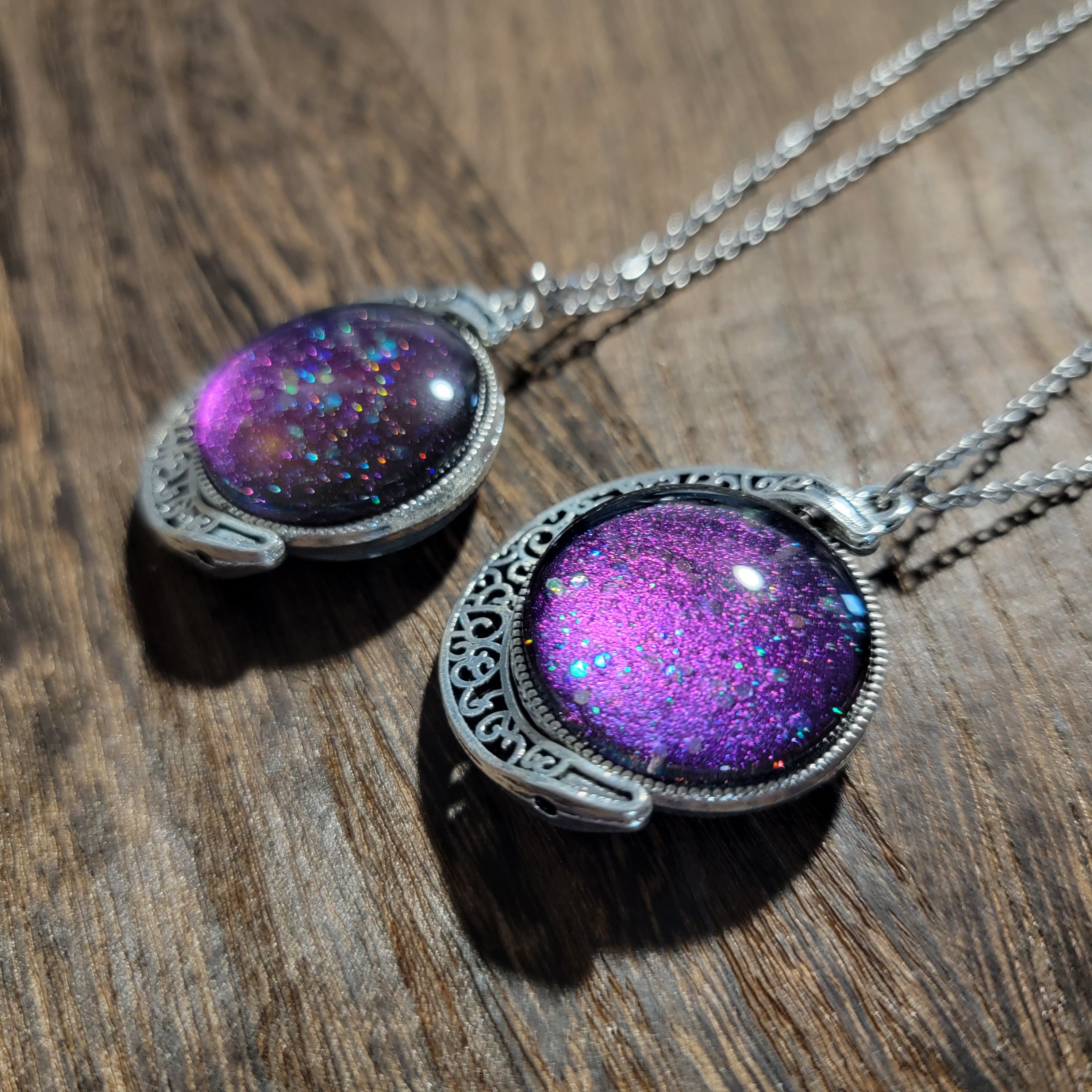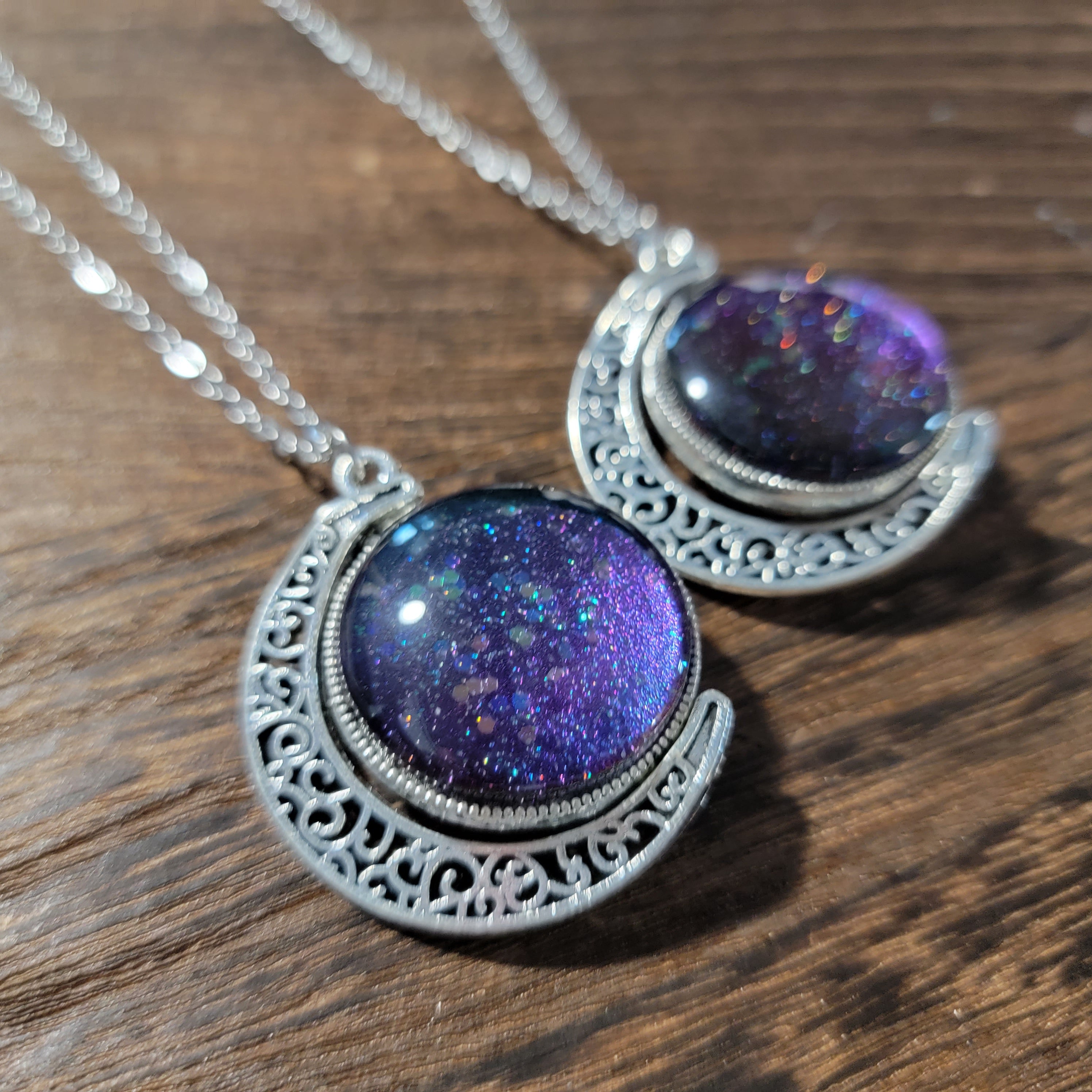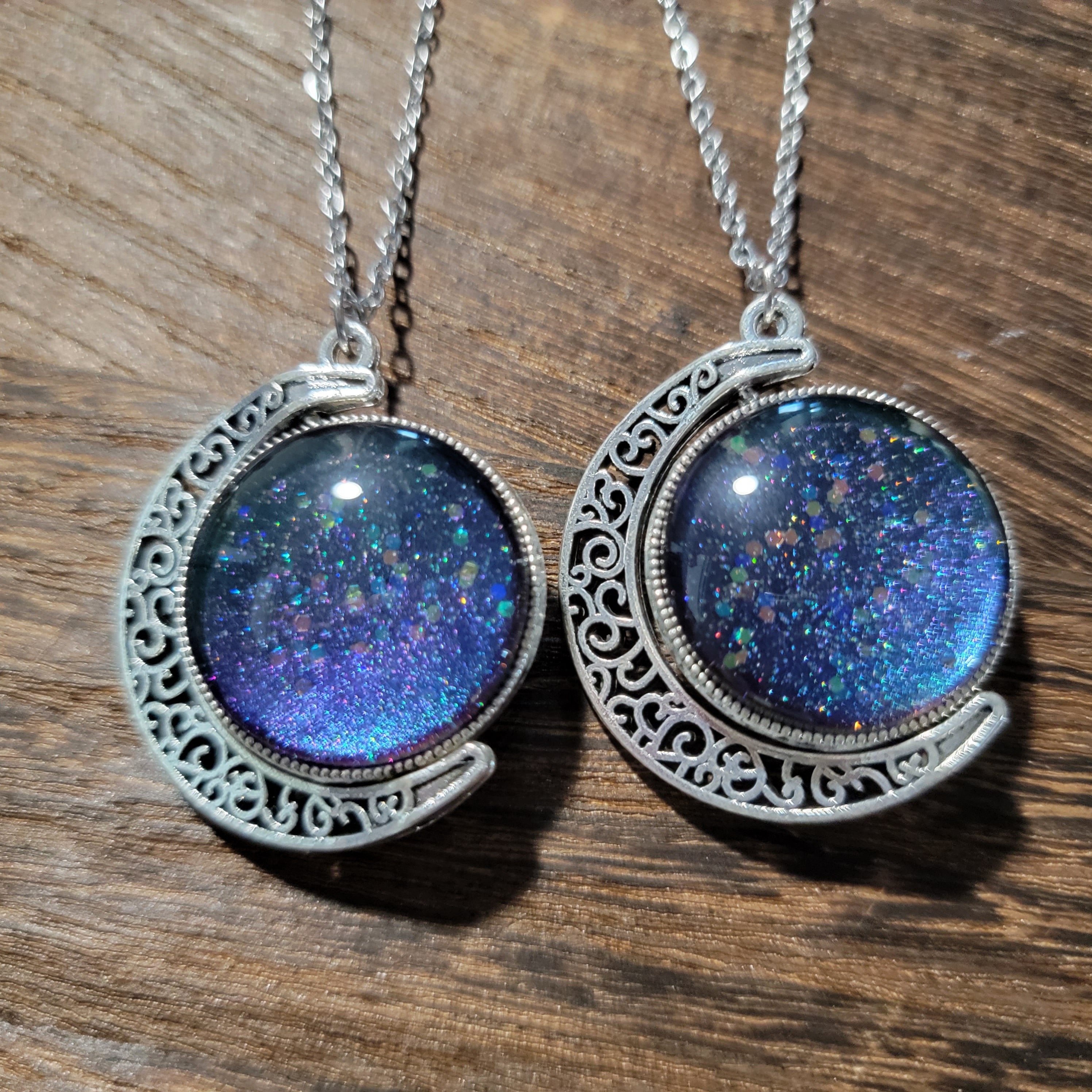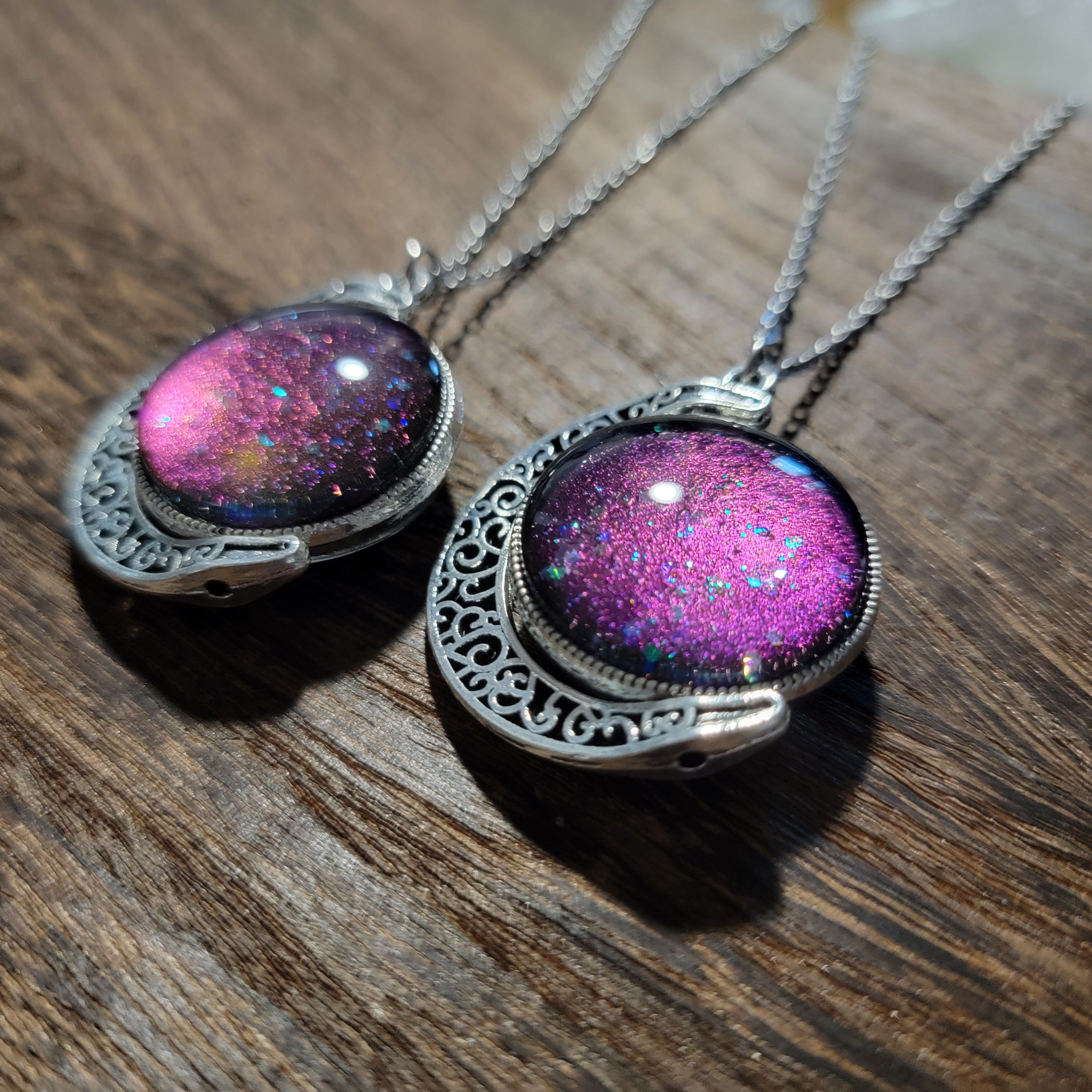 Galaxy Glitter Crescent Moons Spinning Pendant
A crescent moon setting with two hand-painted glass cabochons that are layered with glitter an a magical iridescent paint.  These spinners hit a range of colors - they look blue or purple most often, but in various lights also read as black, pink, and other colors as well.  See photos below - they're all taken of the same two pendants in the same positions. 
The cabochons spin, making these both an excellent for giving you an extra bit of sparkle and for keeping your hands busy if you need a fidget!
To see how they spin, check out this video. 
Cabochon measures about 25mm comes on a matching 30 inch chain.  Listing is for one necklace.  See the last photo for a sense of size (pendant is on 1 inch squares).