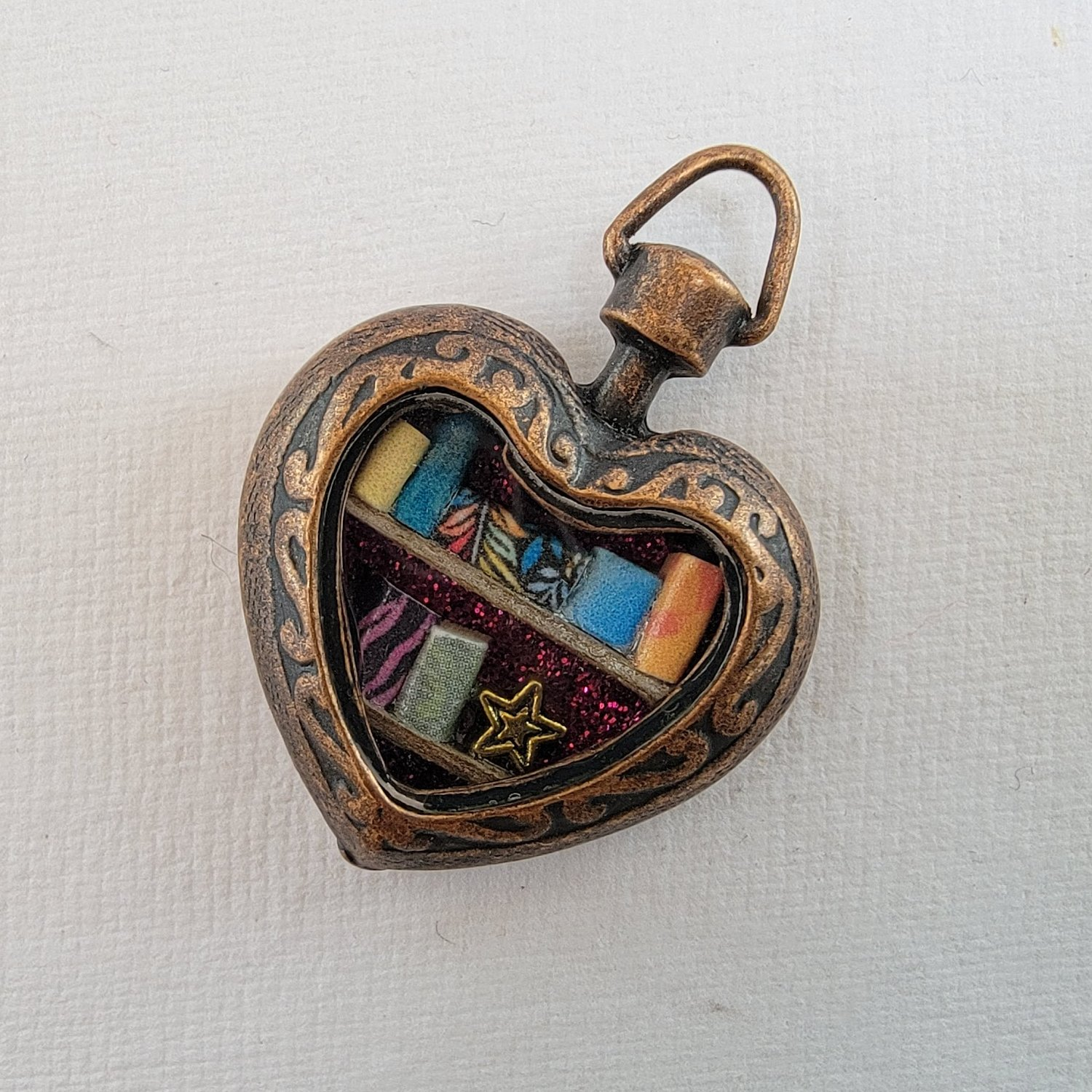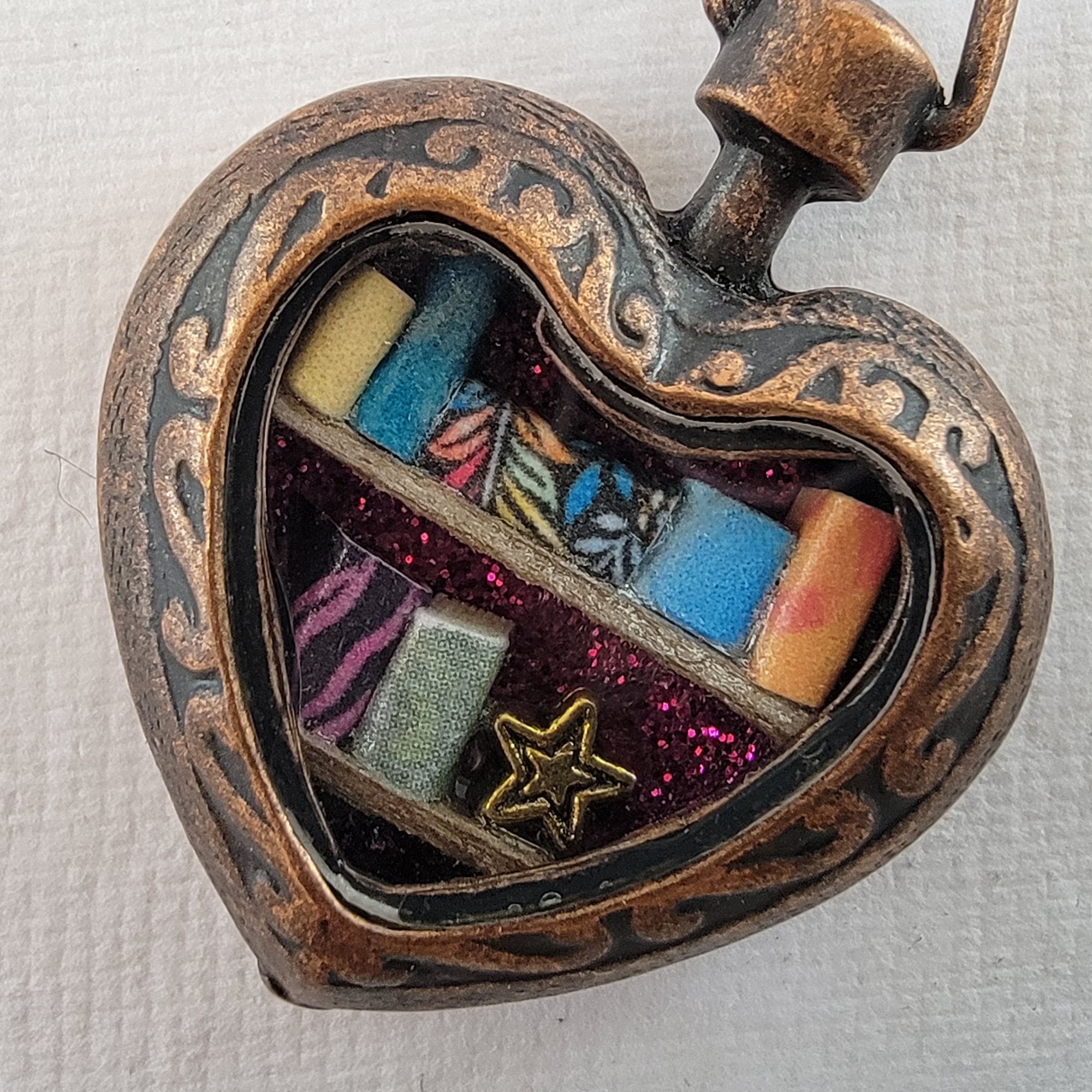 Glitter Heart Library
A miniature library inside a heart pendant, with a glittery pink backdrop, tiny books and a star.  
All elements are glued in place and sealed with acrylic varnish. The heart is approximately 30x28mm.  Comes on a matching chain.
You can find more miniature libraries, of different shapes and sizes, on the collection page.