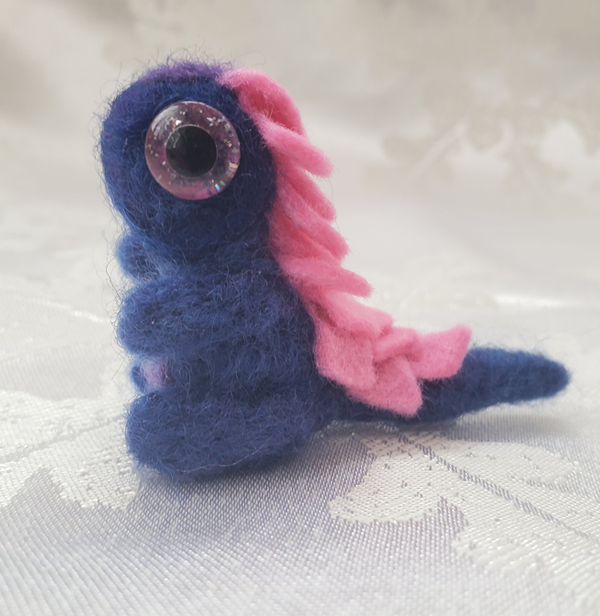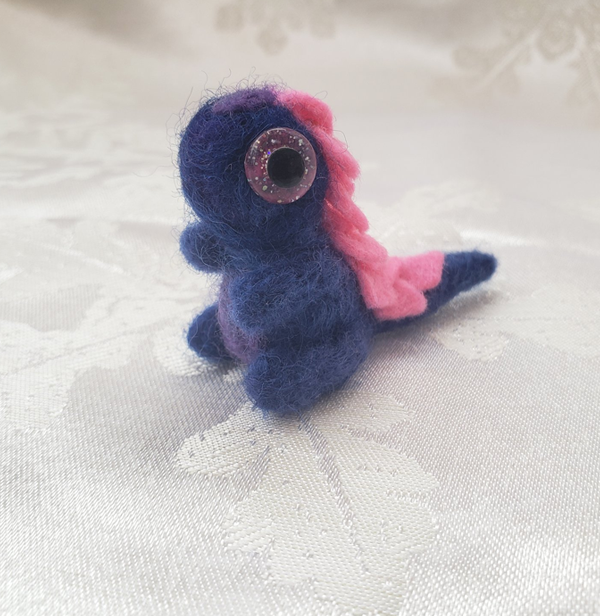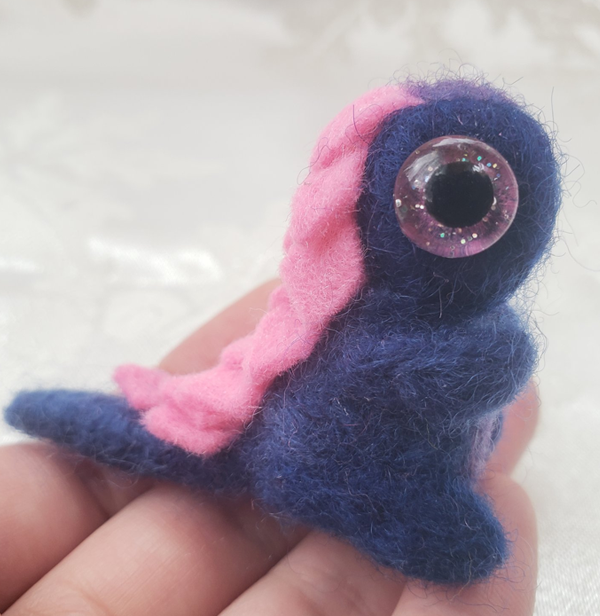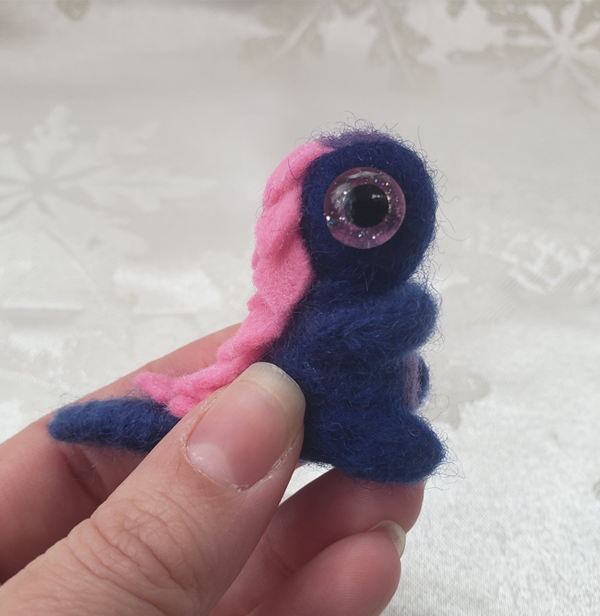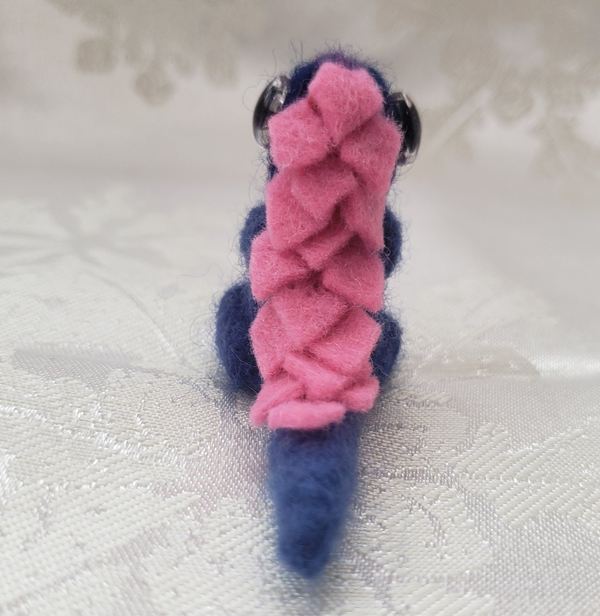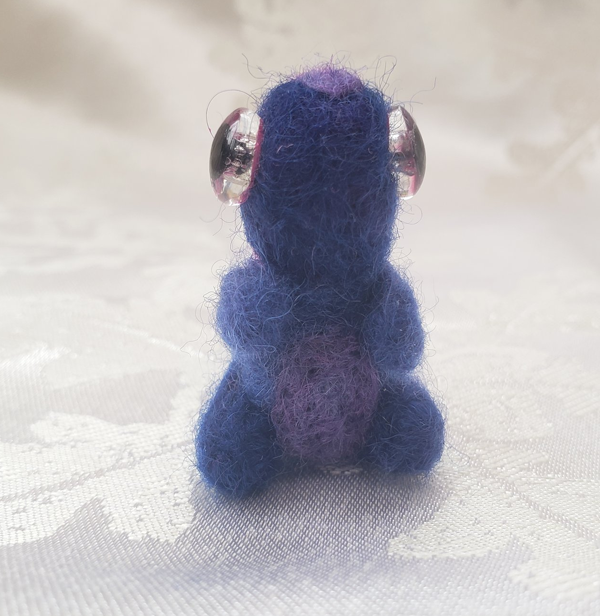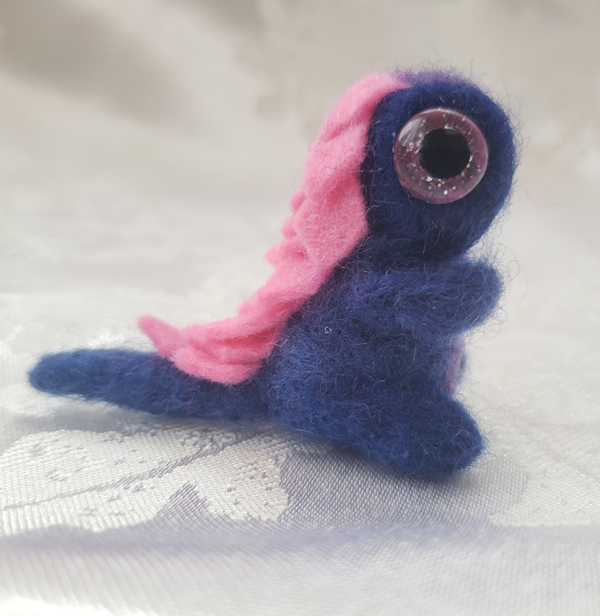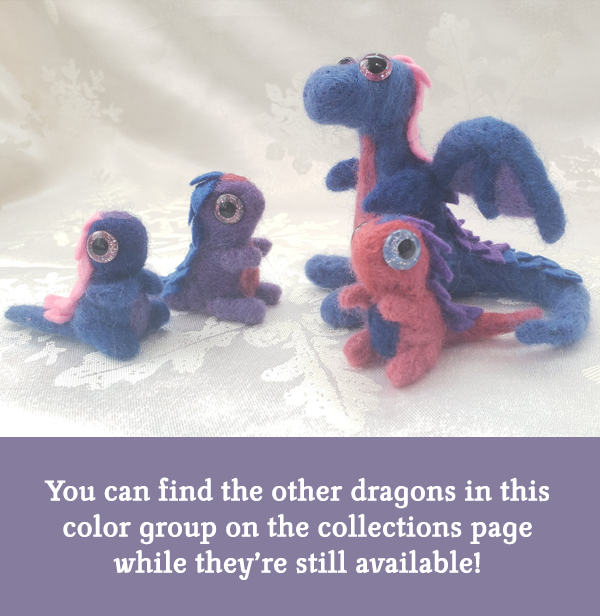 Little Blue Needle Felted Dragon
A little scaly-backed dragon with big, sparkling eyes.  This little needle felted sculpture is a deep blue with a purple belly and head spot, and has bright pink scales.  This is one of the smaller dragons at just about 1.5 inches tall.  
It will stand on its own on a level surface, and generally be adorable.  To see more needle felted dragons (and other creatures), visit the needle felted sculptures page.
Made with hand-dyed (not by me) roving wool, painted glass eyes, and felt.  Needle felted sculptures are not recommended for children.  Do not wet.