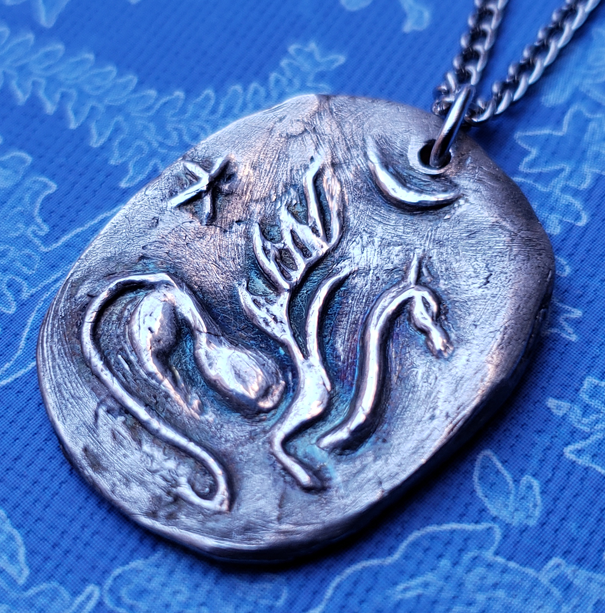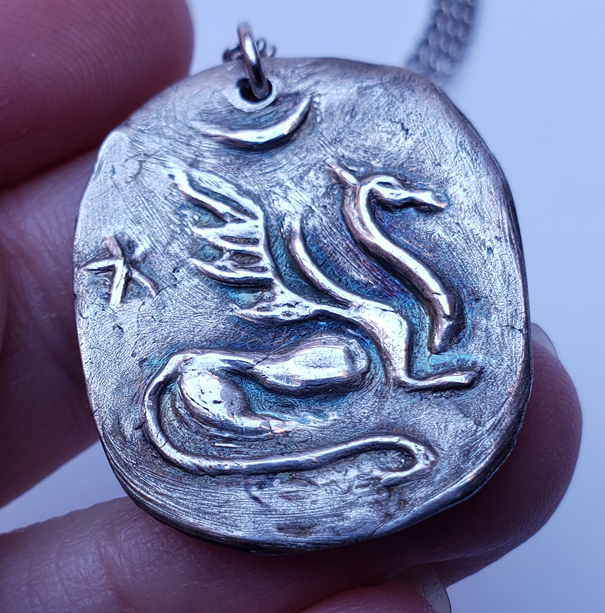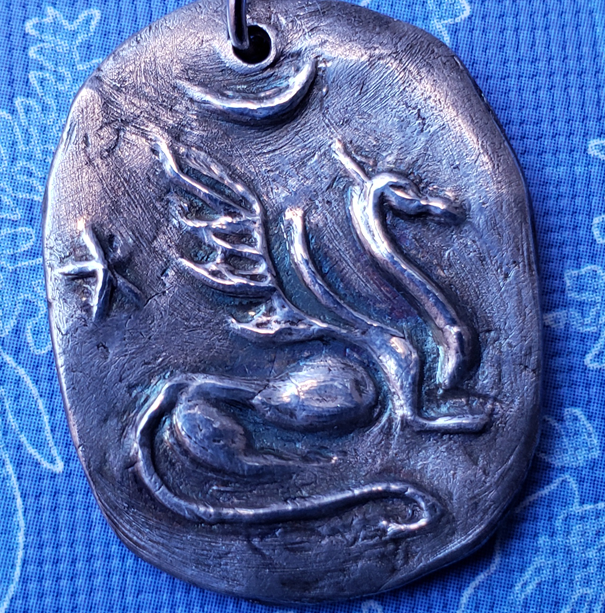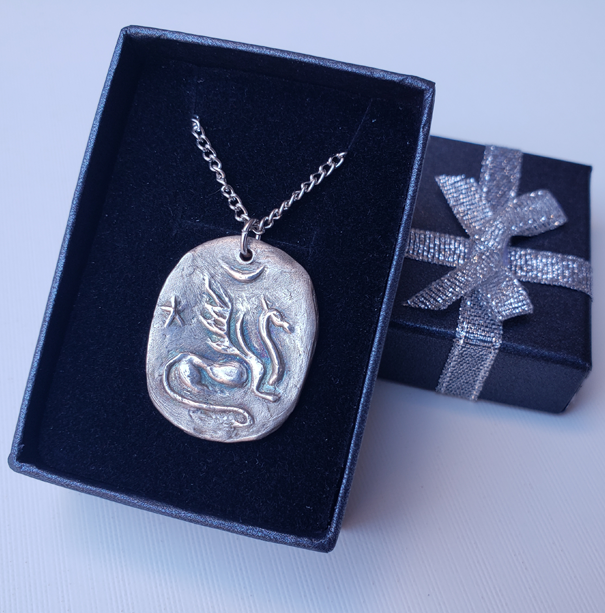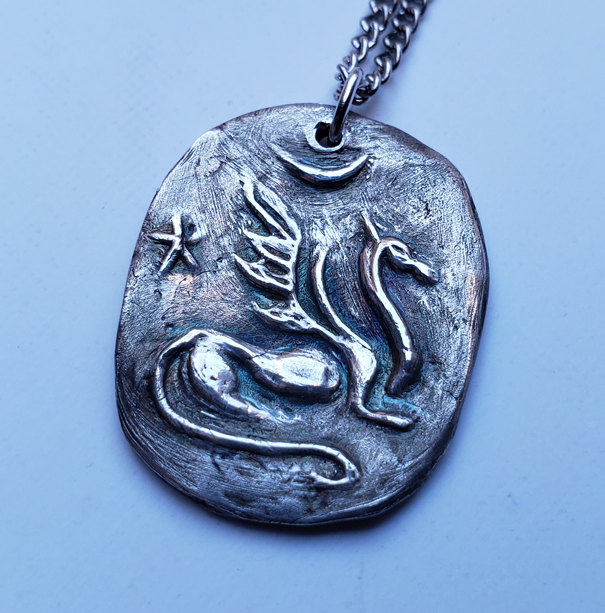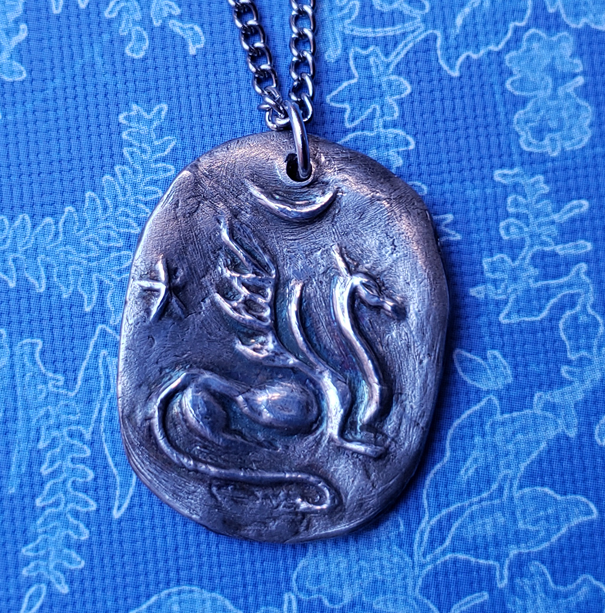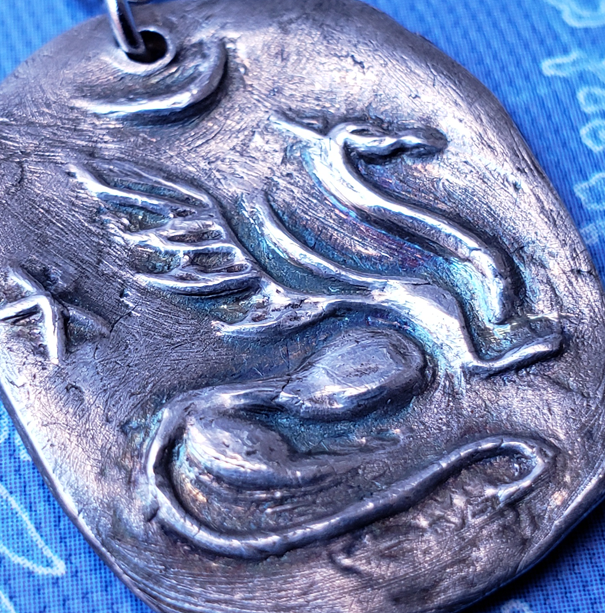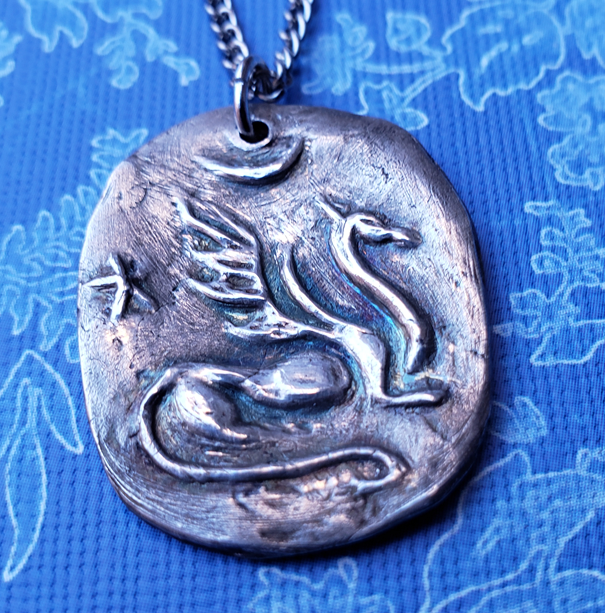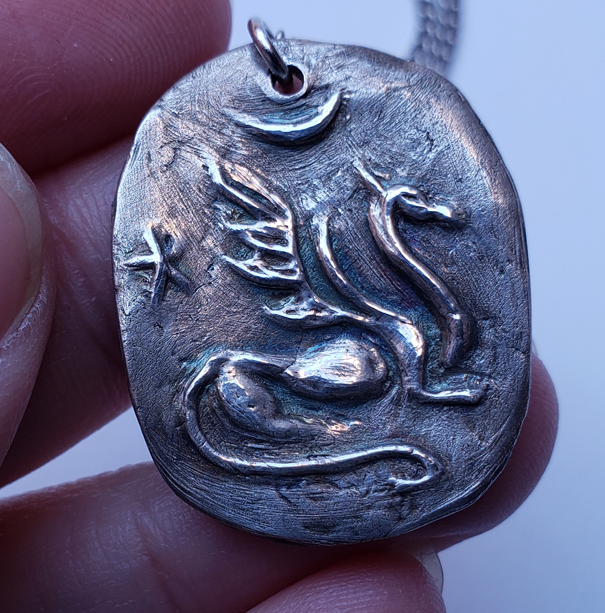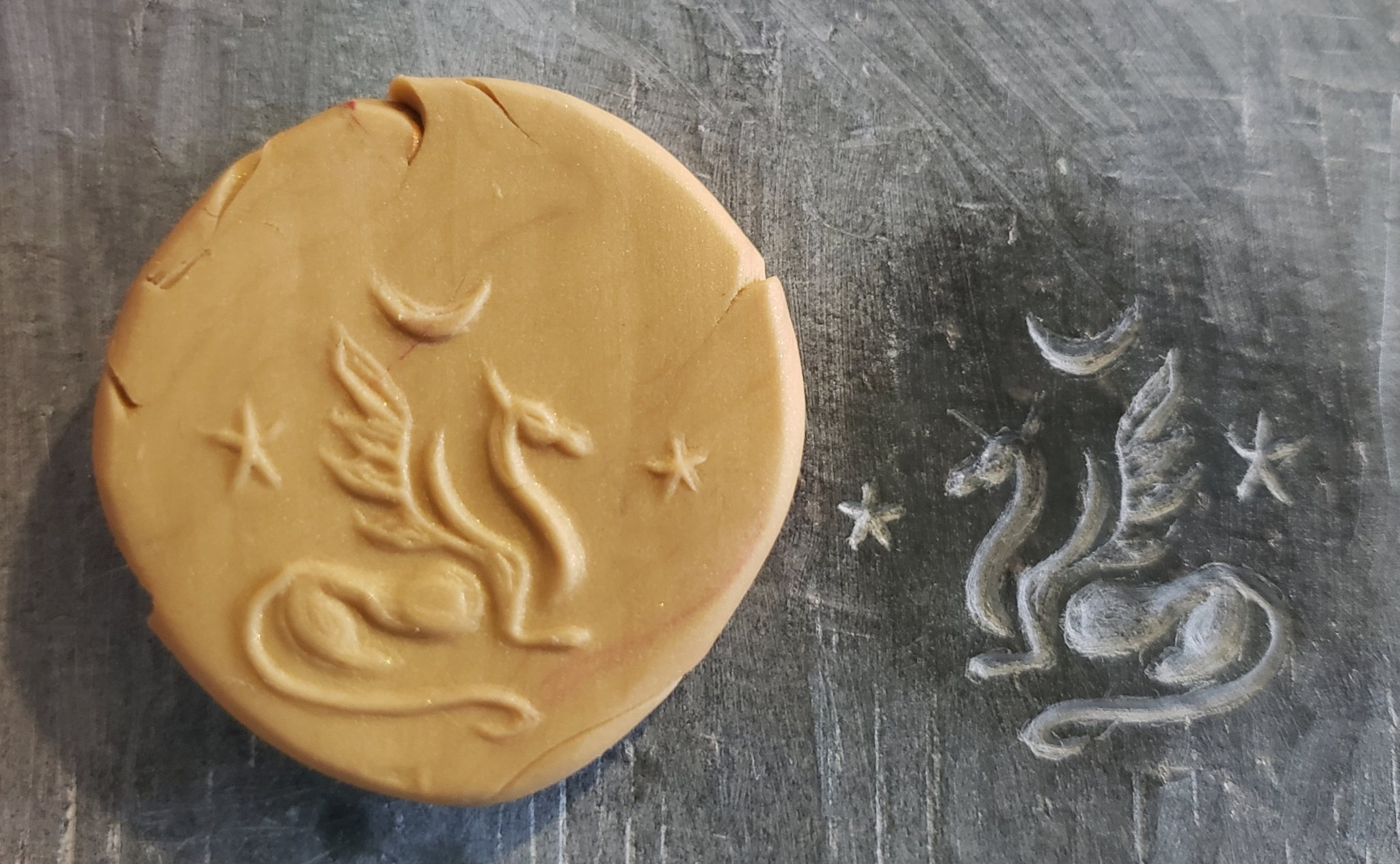 Majestic Dragon Pendant (Water)
A regal dragon sitting under a crescent moon, with a star. When this dragon was antiqued it took on a blue tint.  This design was inspired by an ancient seal stamp of a mythical beast from ~500 BCE.
Pendants are made from fine silver (.999, as opposed to .925 which is sterling silver).  Each pendant is one of a kind, made from a hand carved stone stamp. Comes on a 24" chain with a 3" extender.
More about my process: 
Each design starts on paper (and sometimes ask Twitter to vote on options as I go!).  
From there, I carve the design into stone, creating my own stone stamps and testing them with clay throughout the carving process (see last picture). These stone stamps are then used to make the pendants.  
Since each pendant is stamped by hand, no two will ever be entirely identical.  They are then fired, polished, and antiqued by hand.