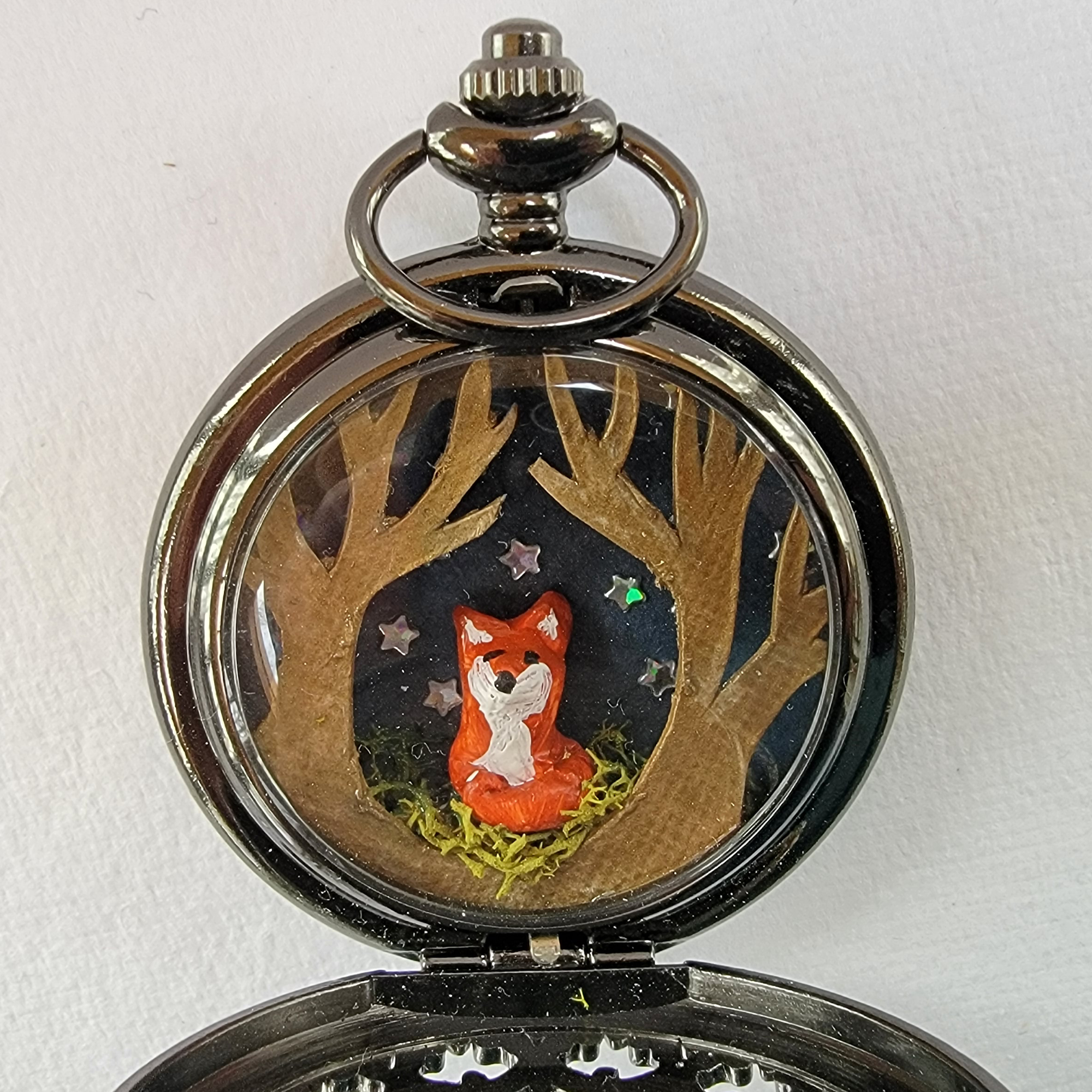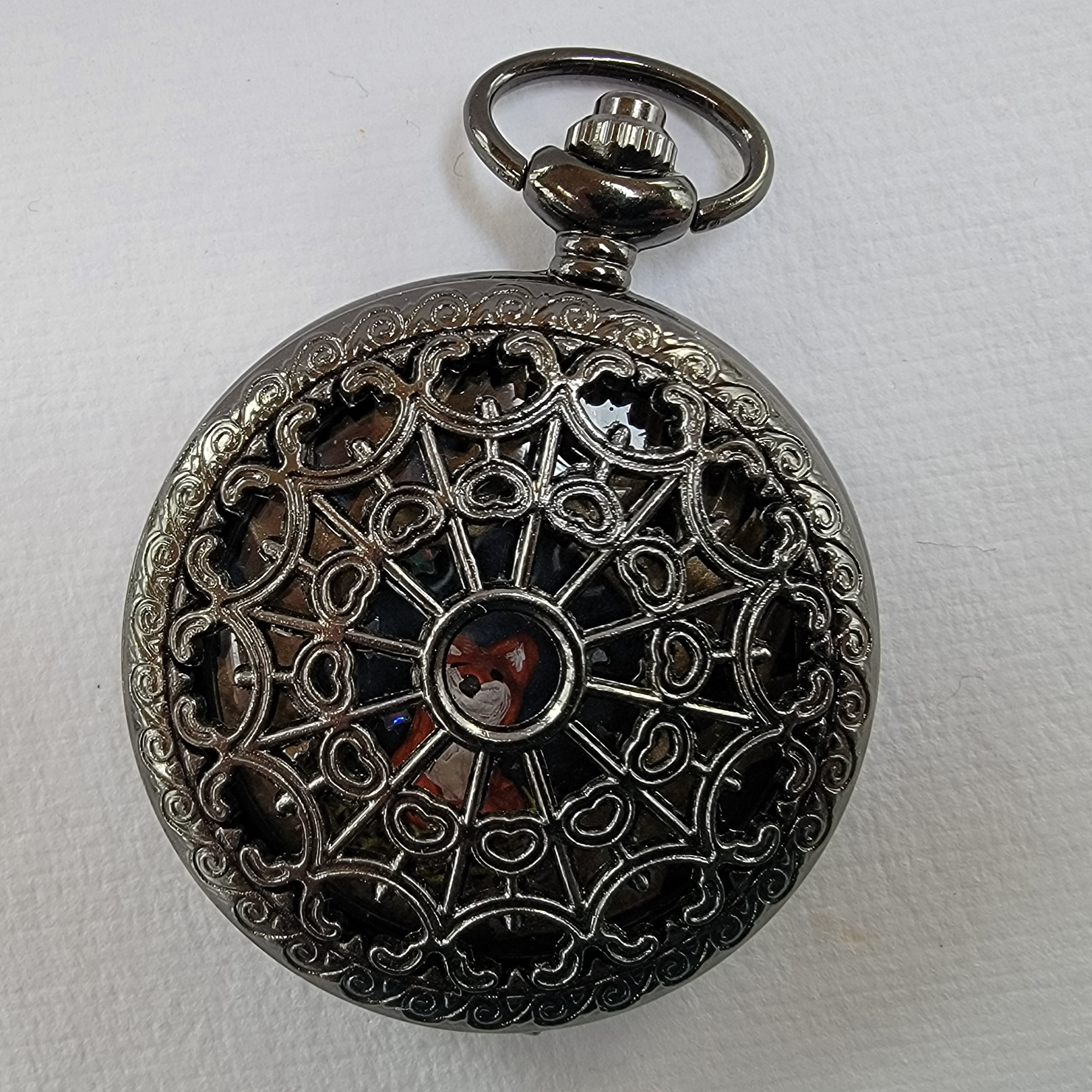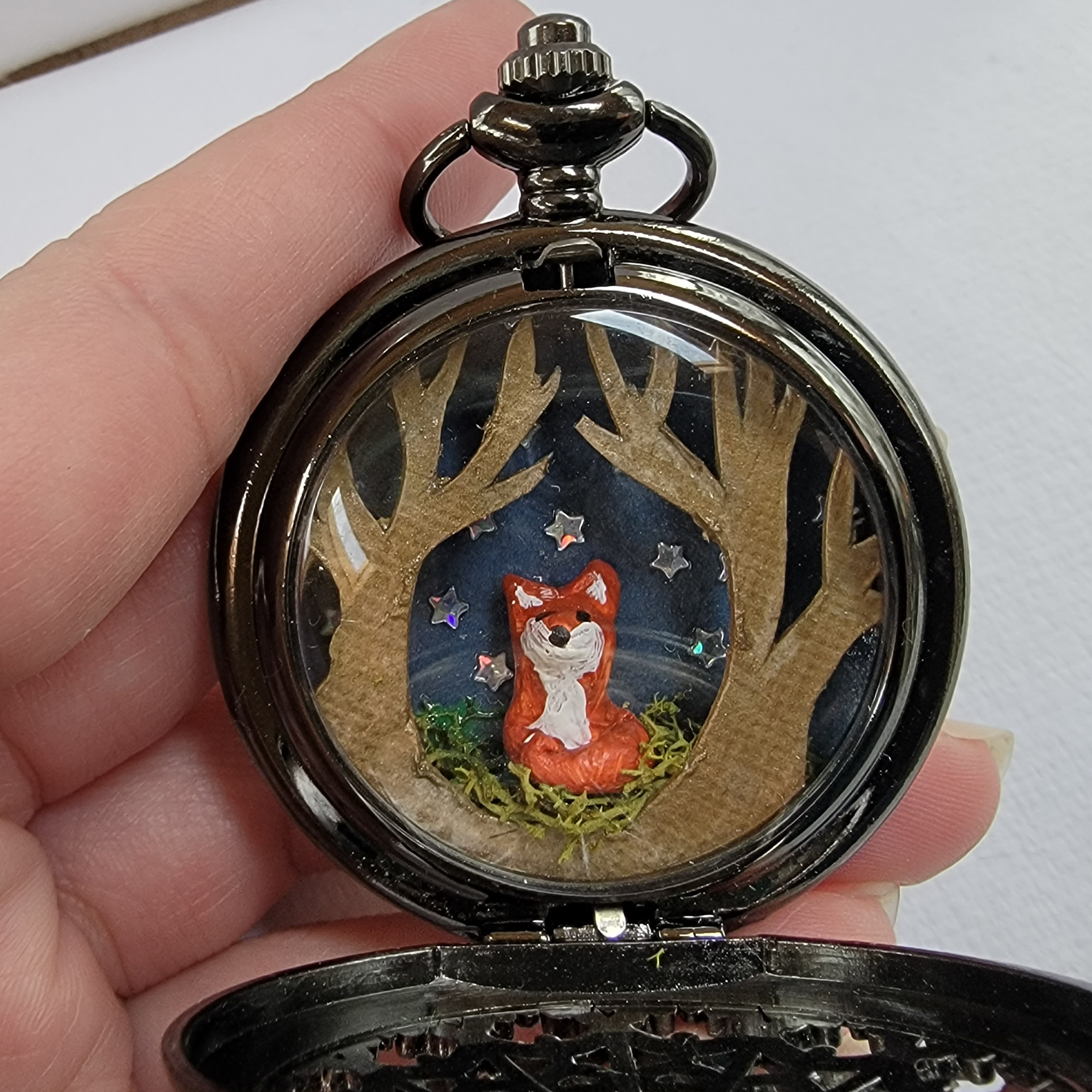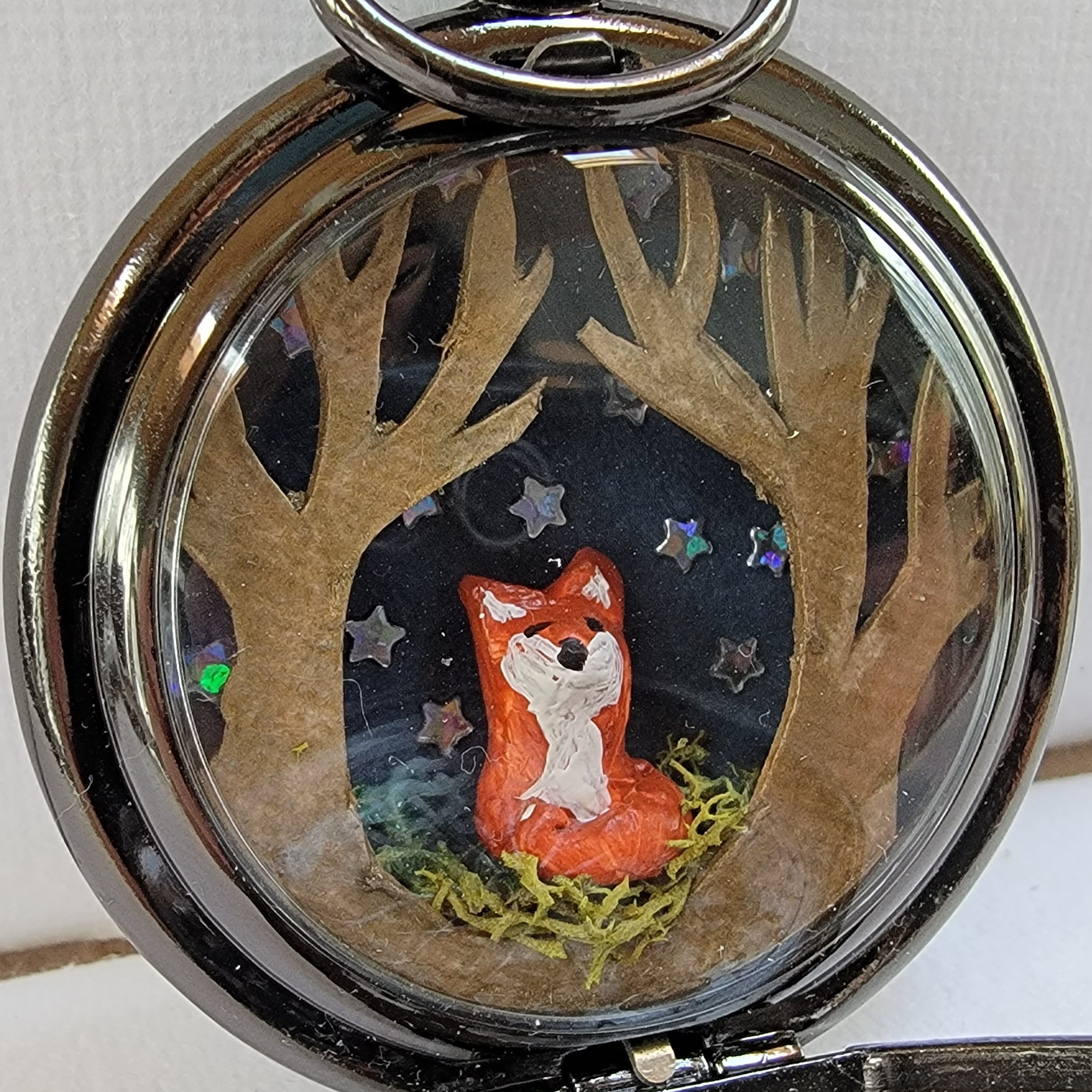 Miniature Fox Habitat
A tiny fox hiding out inside a gunmetal toned pocket watch case.  This handmade clay fox is sitting in greenery during a starry night, surrounded by leafless trees.  The pocket watch has a rose window cover, and you can see the little fox peeking out even when it's closed.

All elements are glued in place and sealed. Pocket watch cases have a diameter of about 45mm (a bit under 2").  Comes on matching chain.