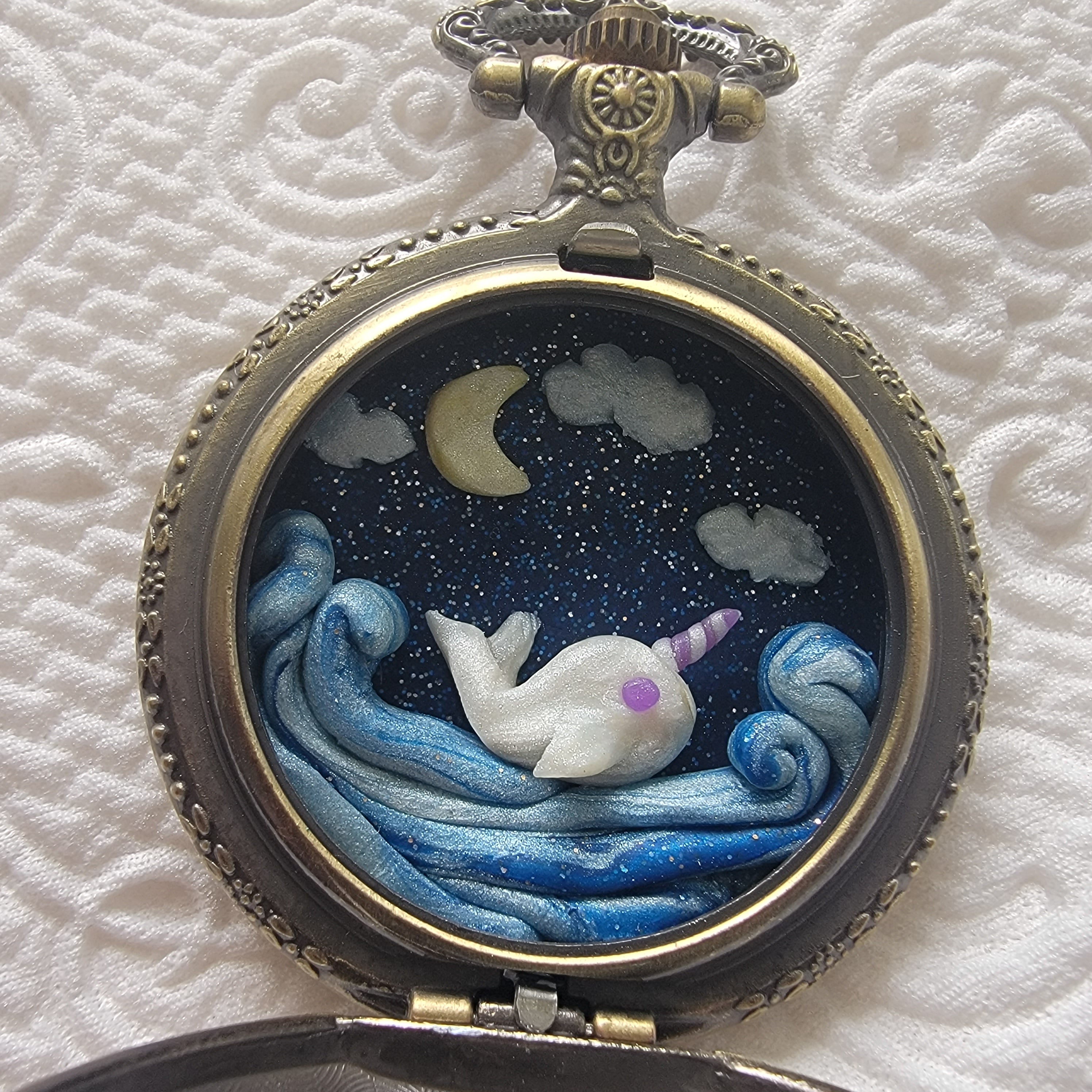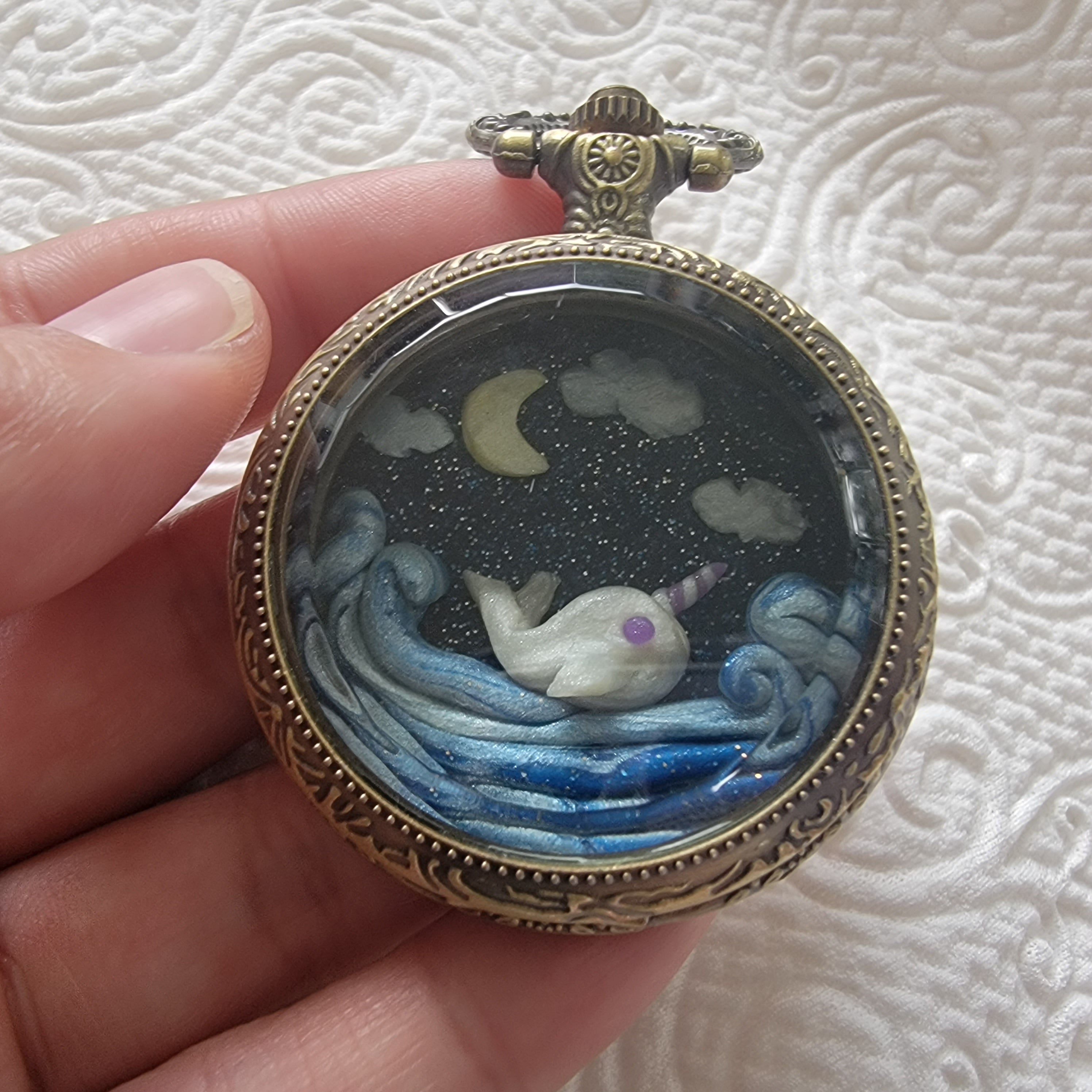 Miniature World Narwhal
A pearl white narwhal with a purple eye and purple horn sitting atop swirling blue waves against a glittery night sky with a crescent moon and clouds.  One of a kind miniature world, handmade with polymer clay.  
This miniature world is housed in a pocket-watch styled locket with a glass window that opens with the push of a button. The pocket watch case measures 1.5 x 2.6 inches.