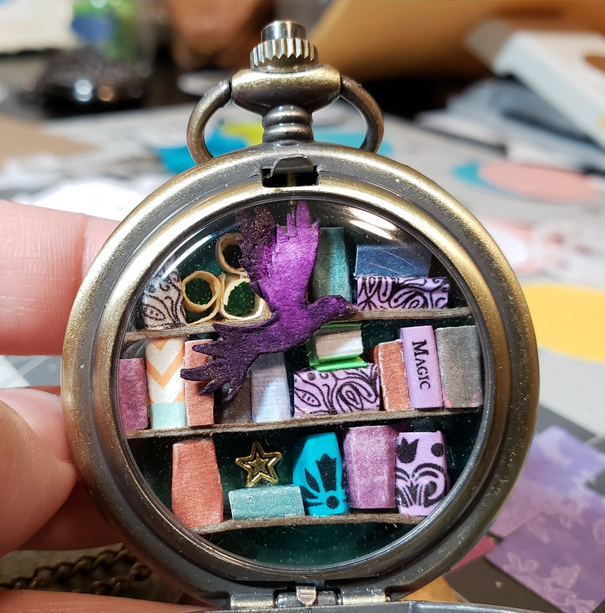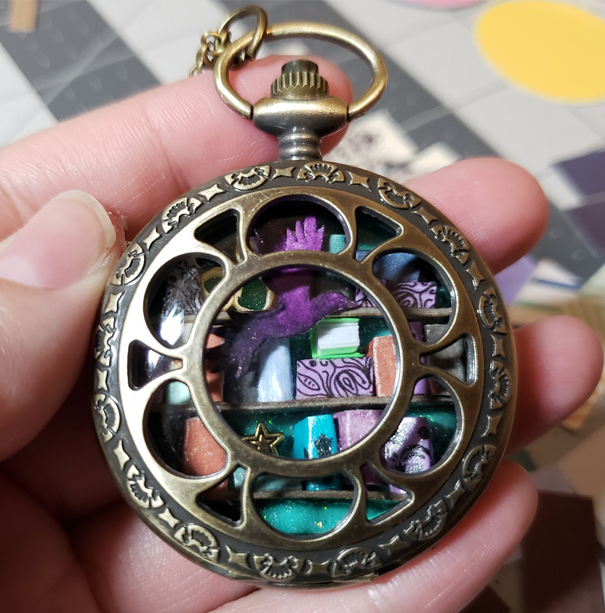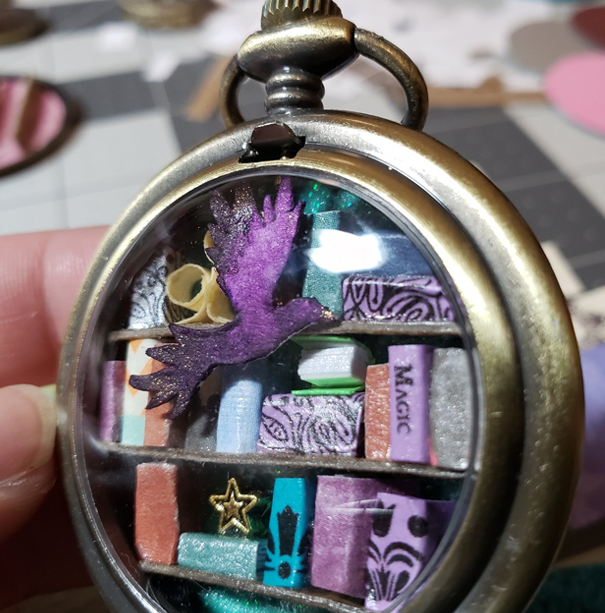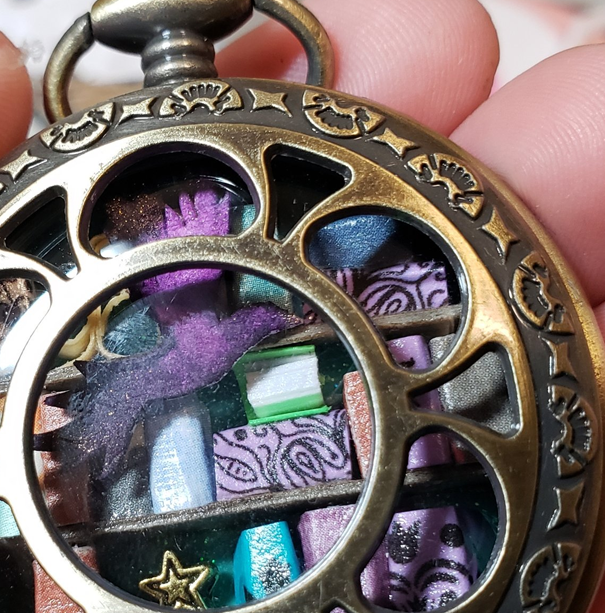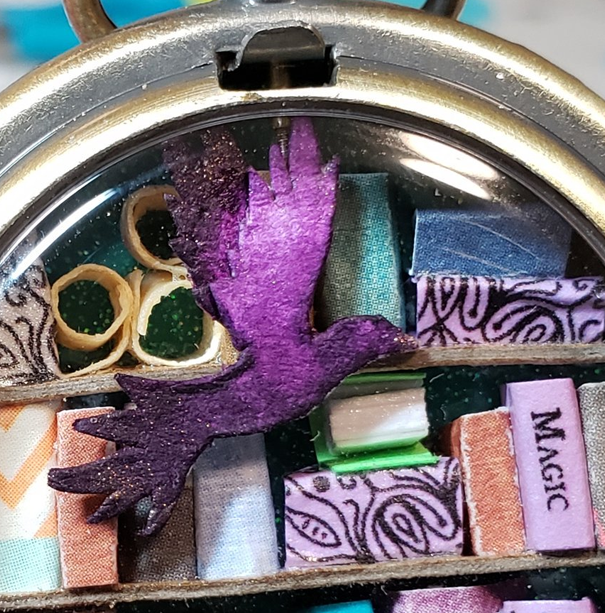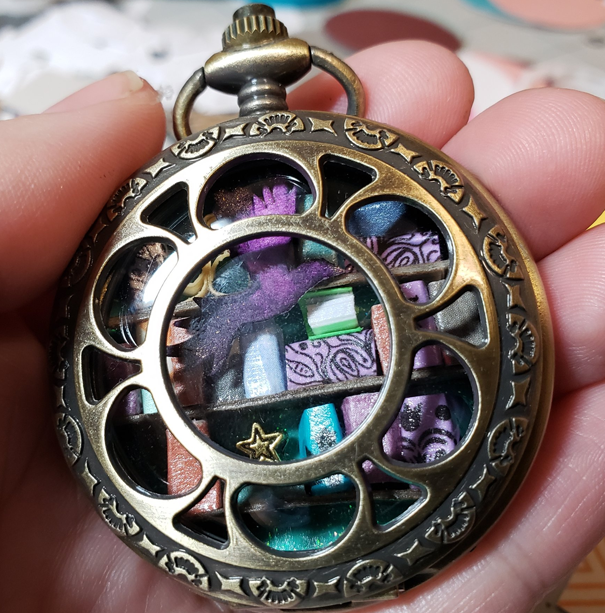 Pocket Watch Library with Purple Bird
A miniature library inside of a beautiful pocket watch case. Unlike the others, this library is visible through the front of the case, which almost looks like a rose window.  This magical library has a purple bird flying through it, with highlights of gold dust.  
The library contains beautifully patterned books, parchment scrolls, and a star.
All elements are glued in place and sealed with acrylic varnish. Pocket watch cases have a diameter of about 45mm (a bit under 2").  Comes on matching chain of about 32 inches.