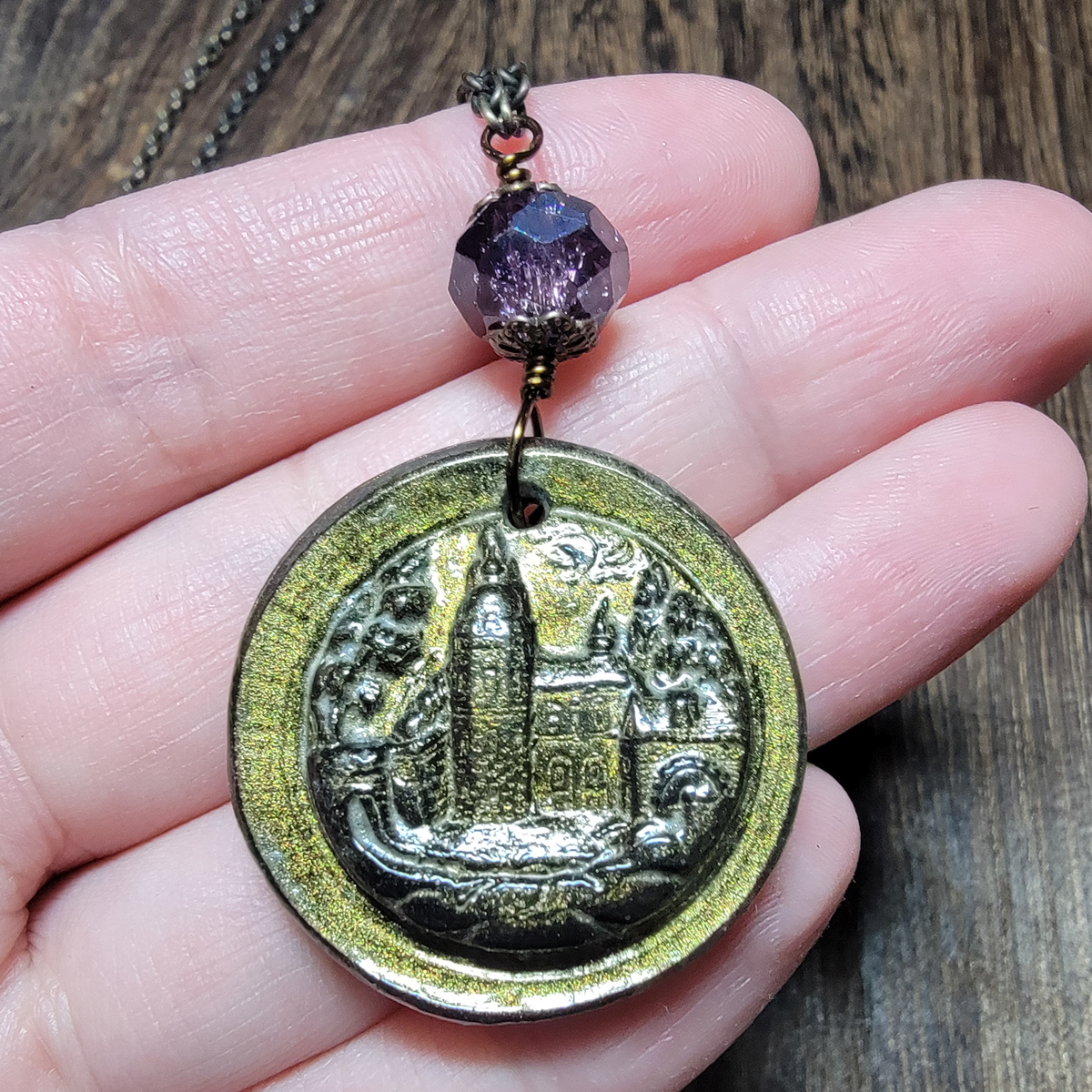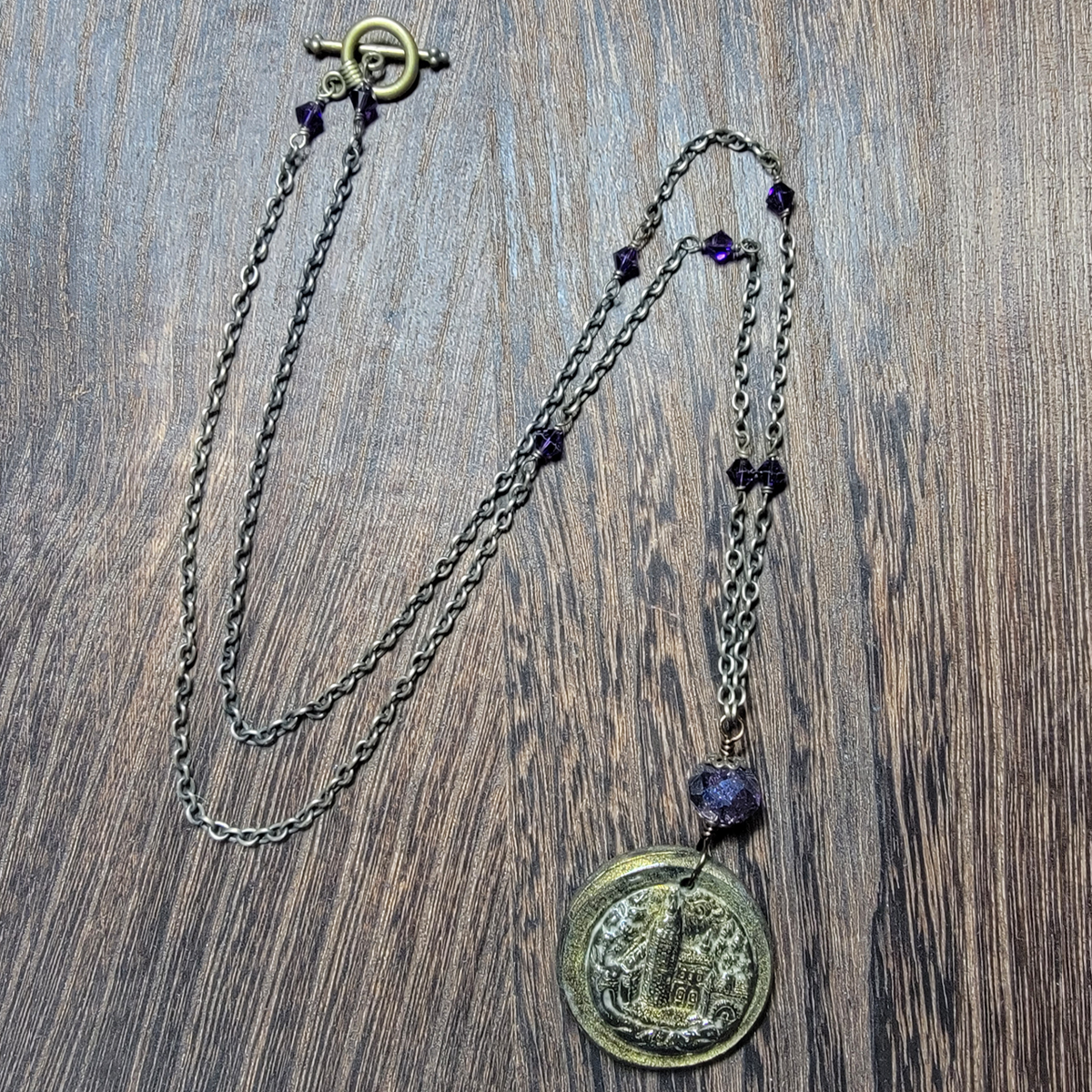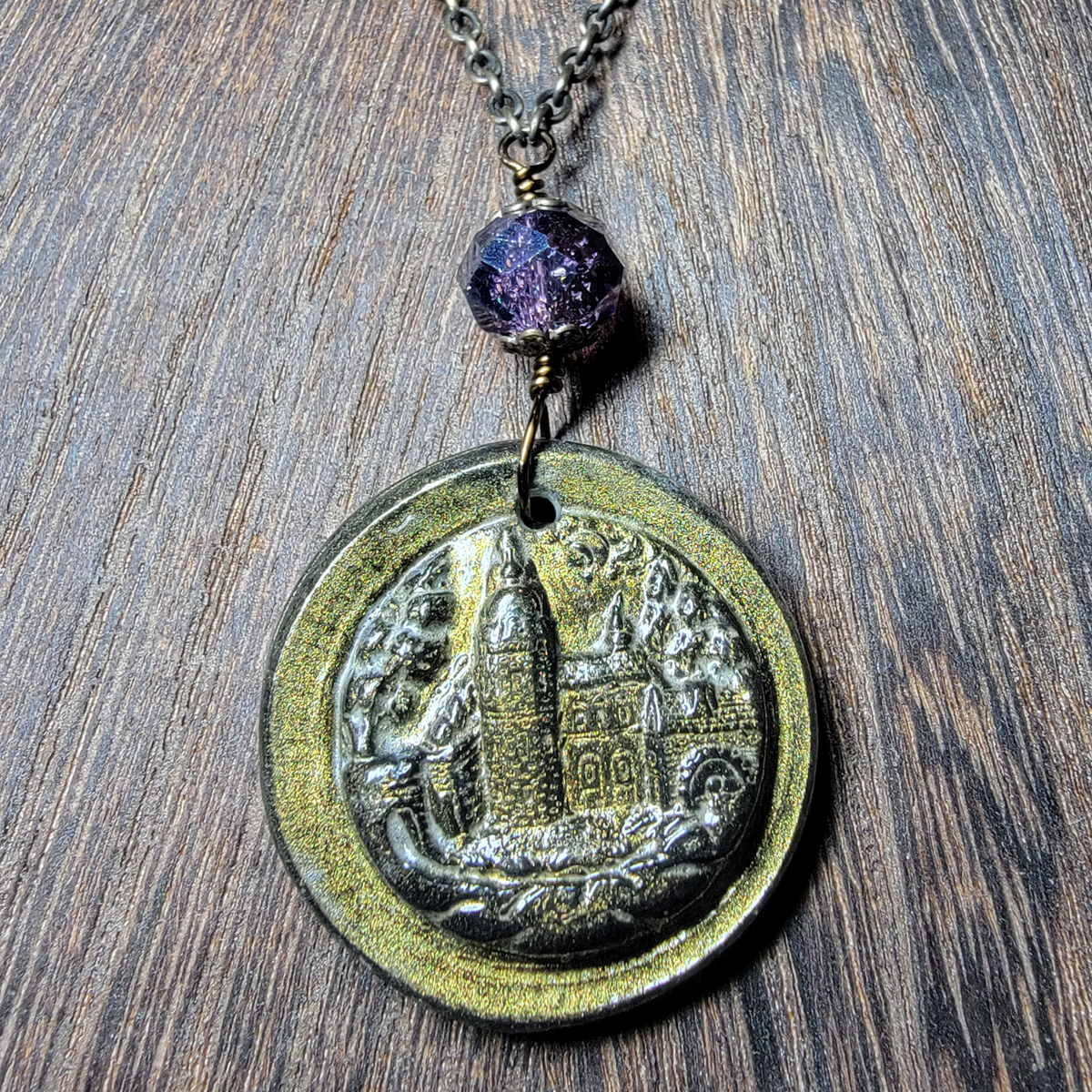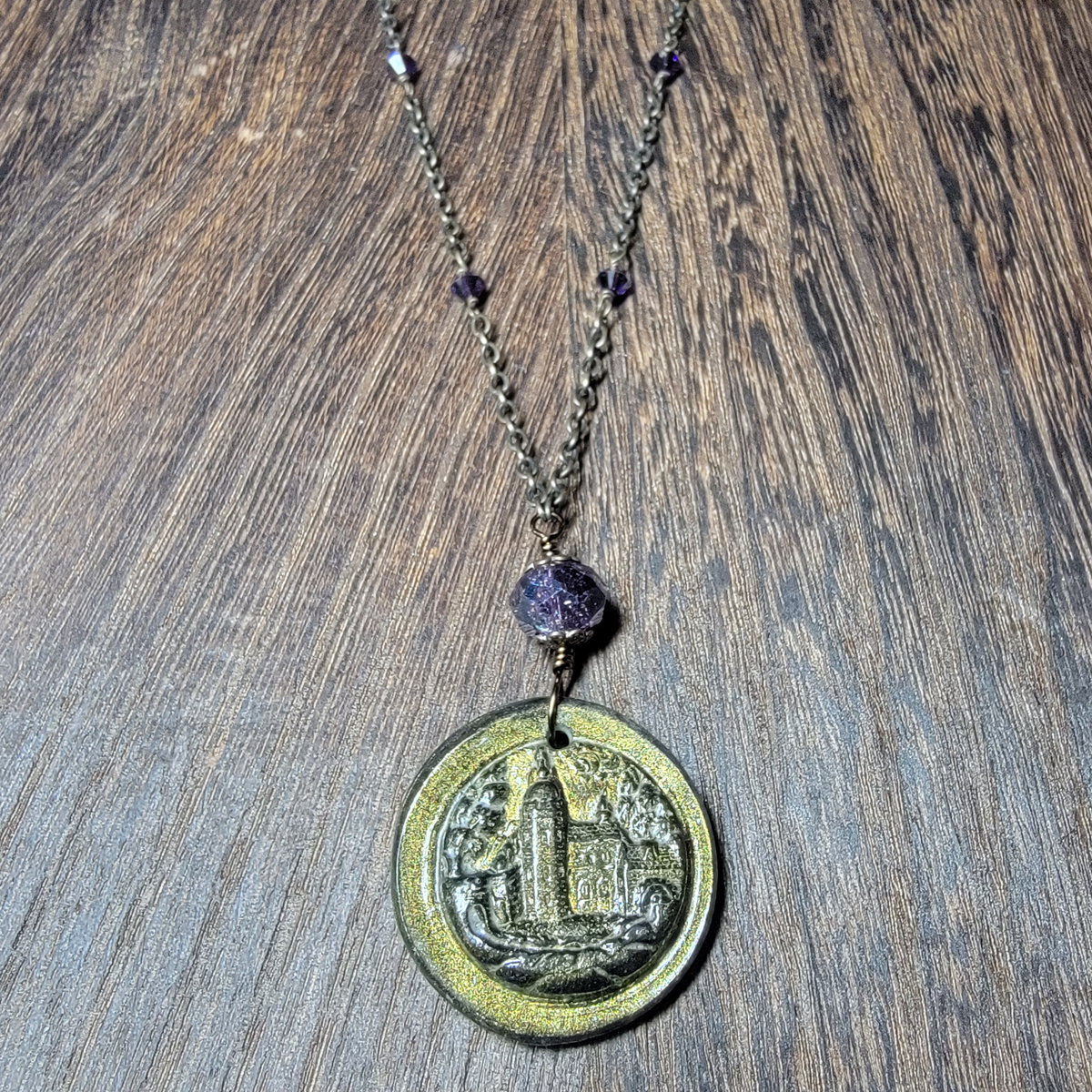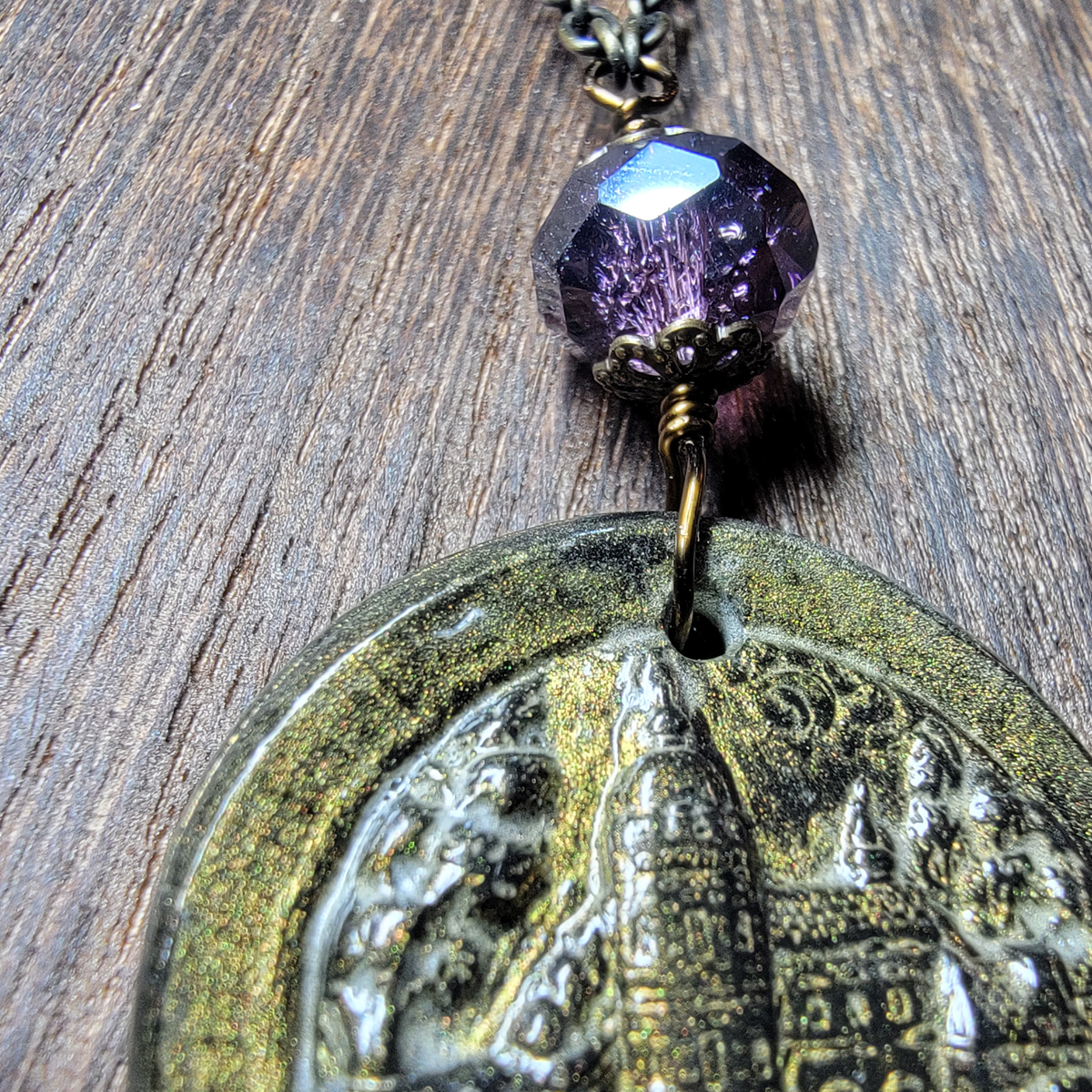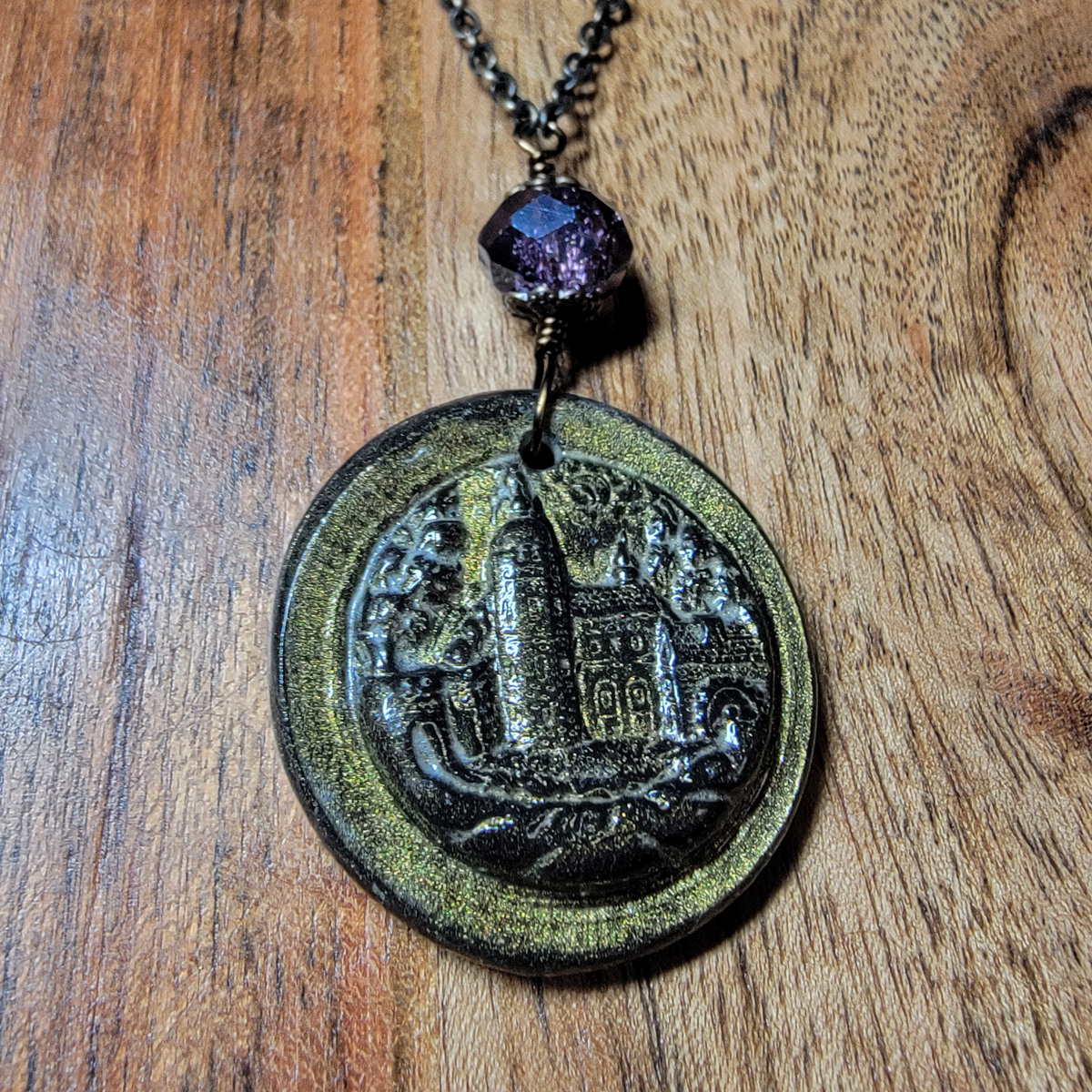 Polymer Clay Castle Pendant (Purple)
Sometimes you just need to escape to a castle.  This whimsical polymer clay pendant was cast from a Victorian-era antique button.  This pendant features a castle surrounded by trees under a crescent moon.  It is lightweight, made out of polymer clay that has been painted and varnished.
Pendant is on an antique gold toned chain interspersed with deep purple Swarovski crystal beads, and a sparkling purple bead above it.  Chain measures about 26 inches and is closed with a bar and ring clasp.  Pendant measures about 1.2 inches in diameter.