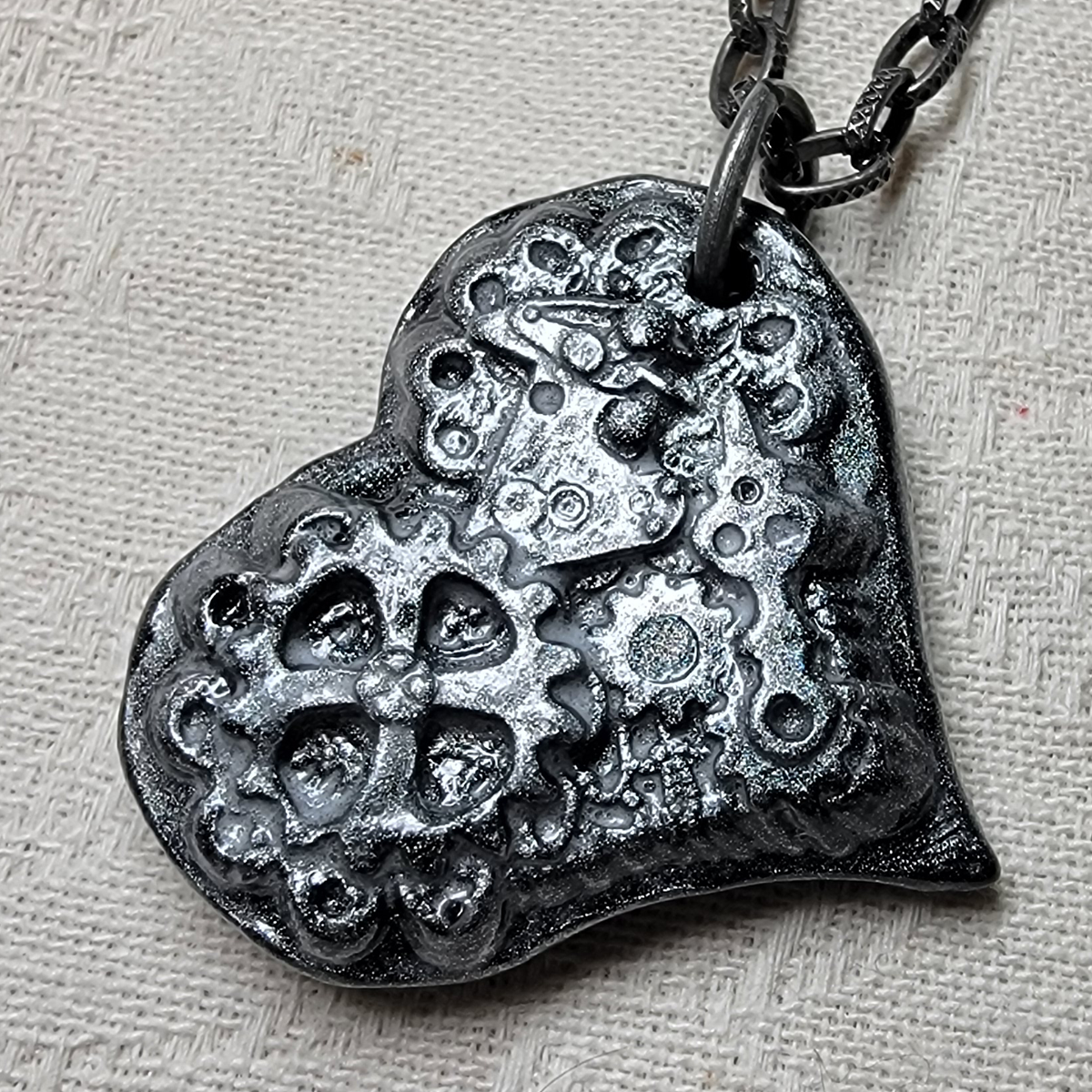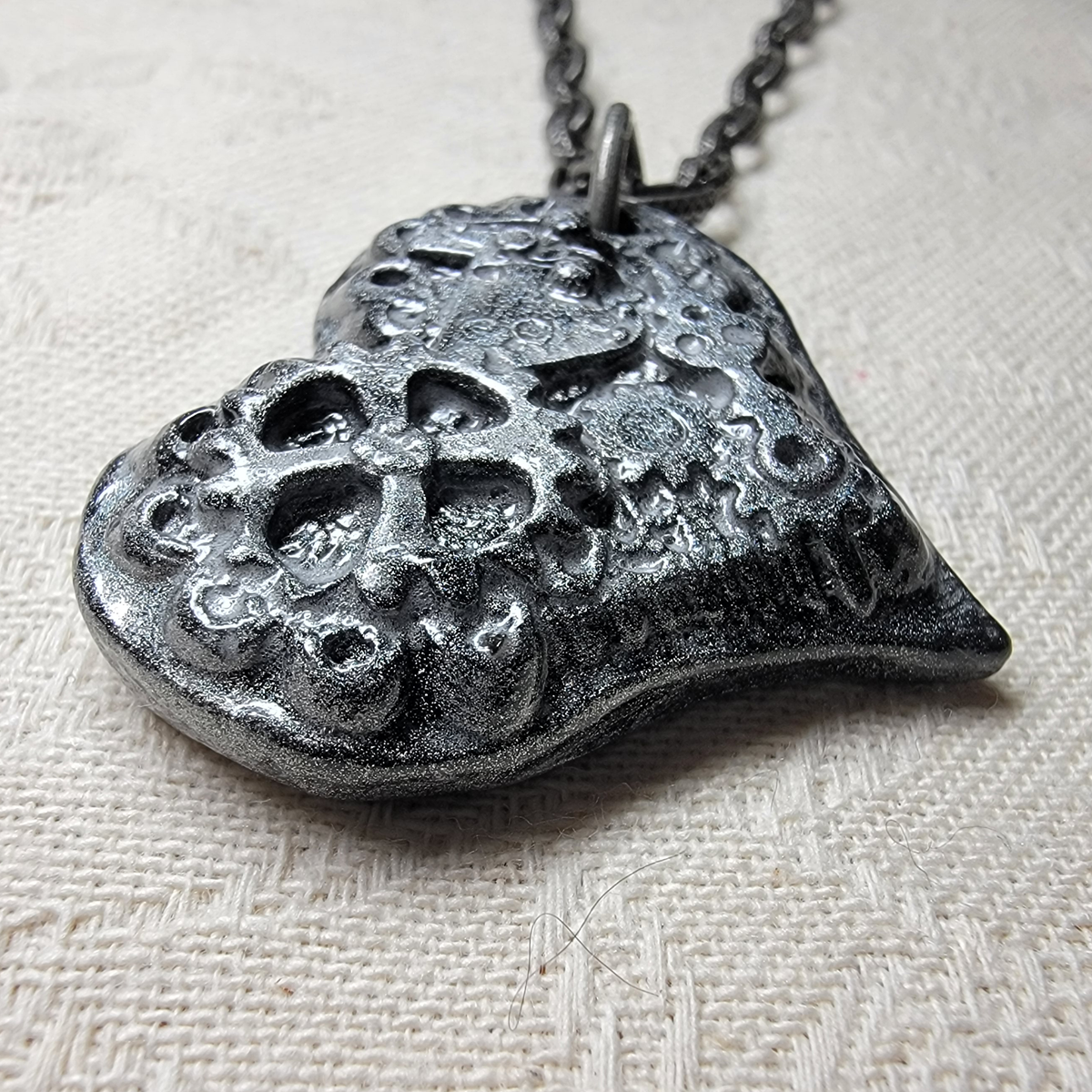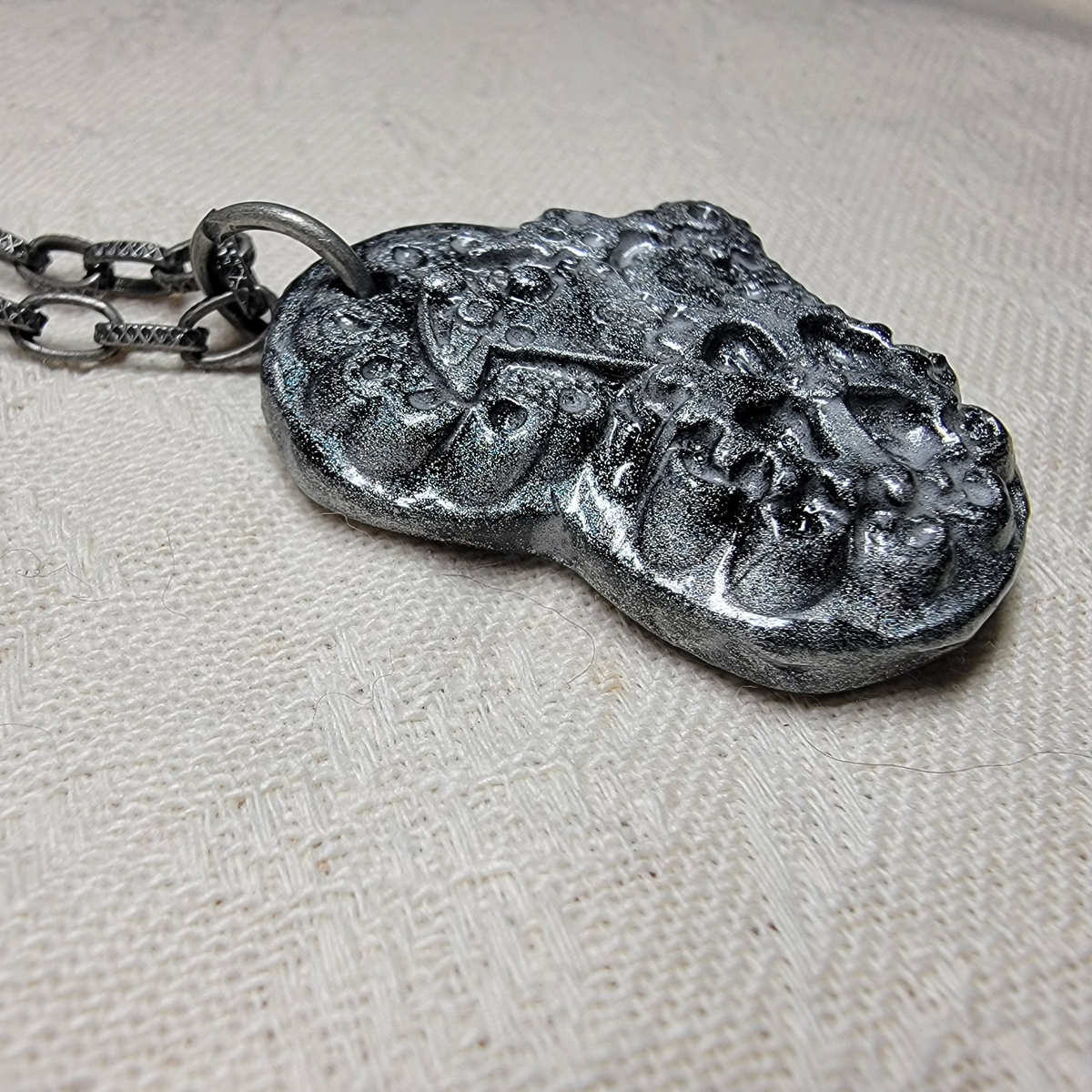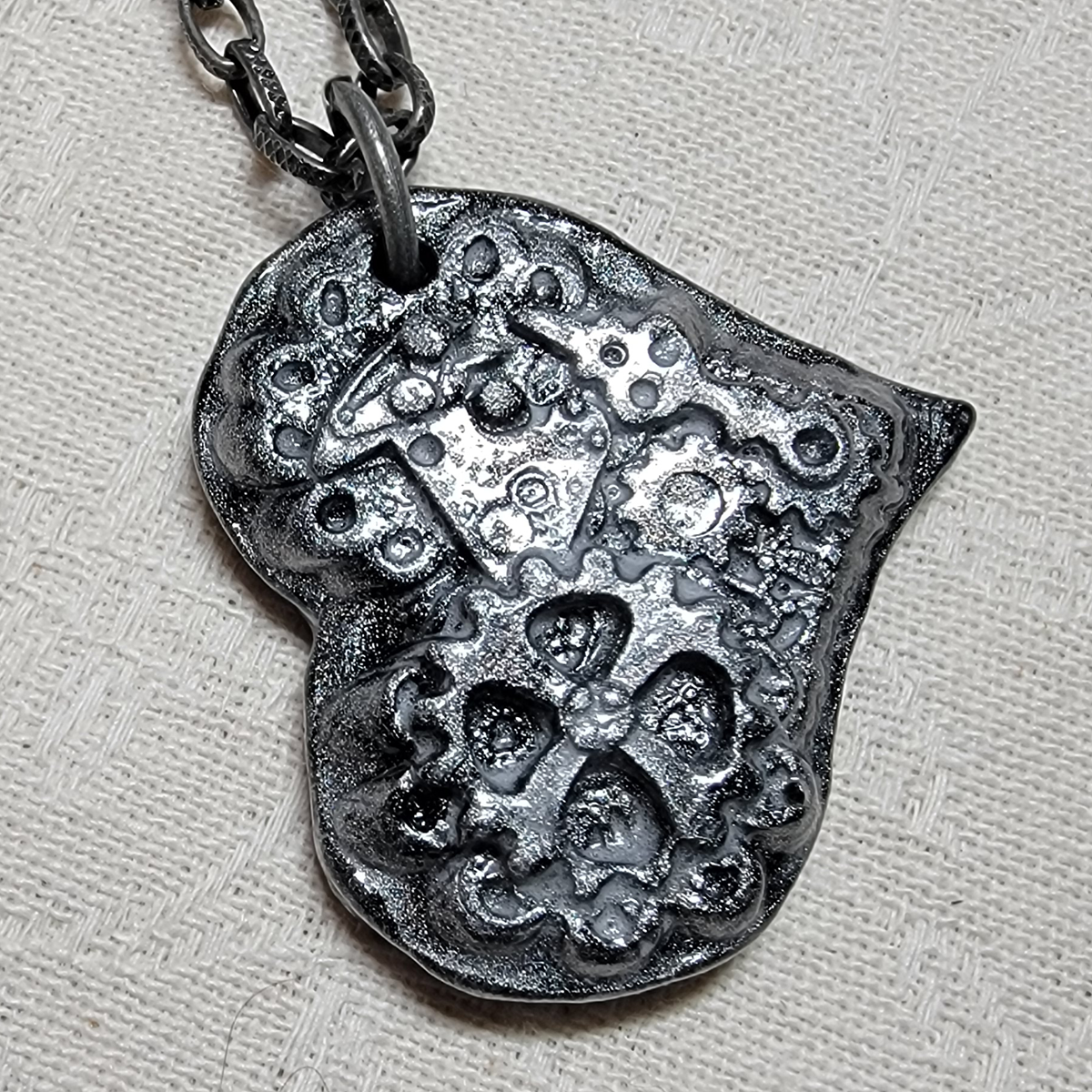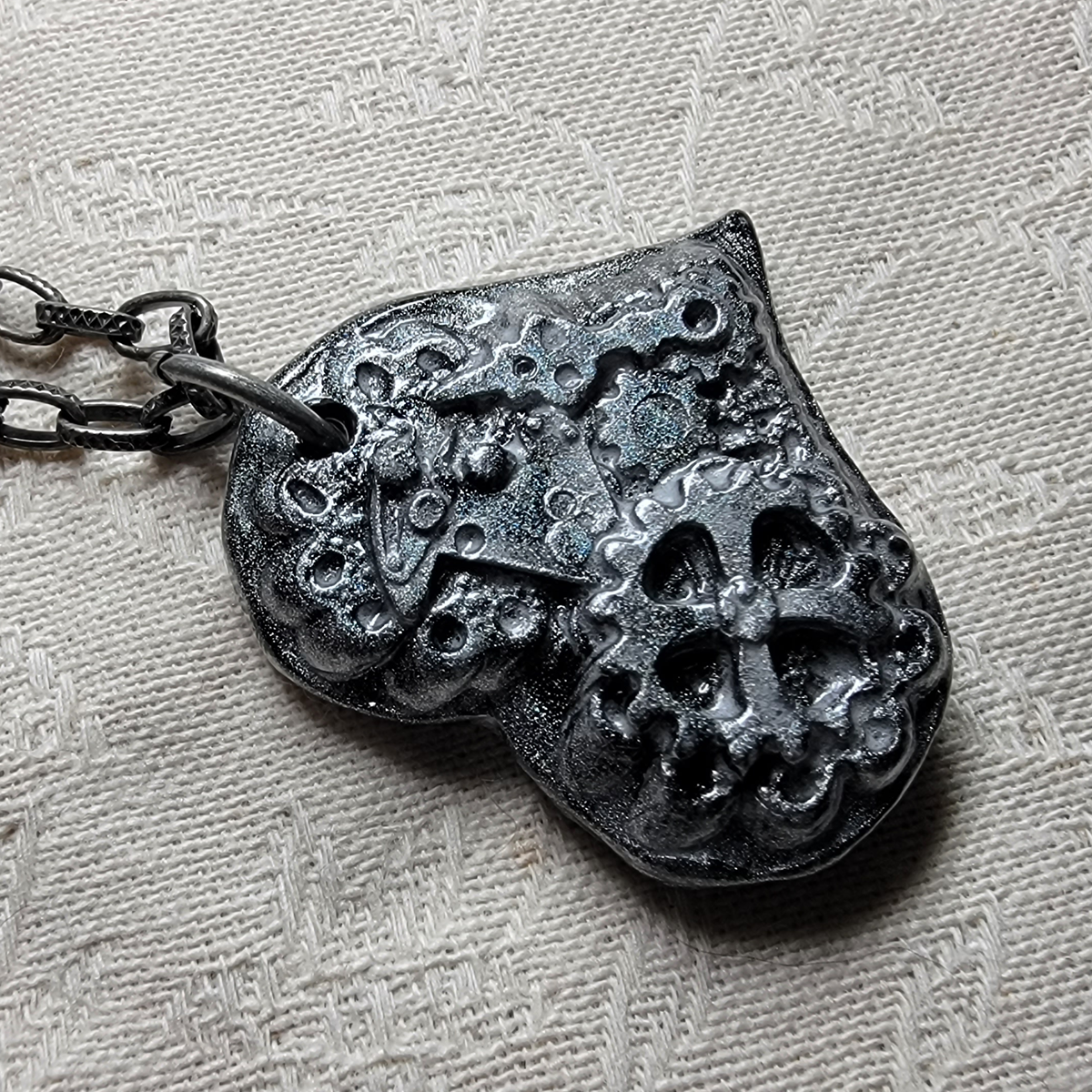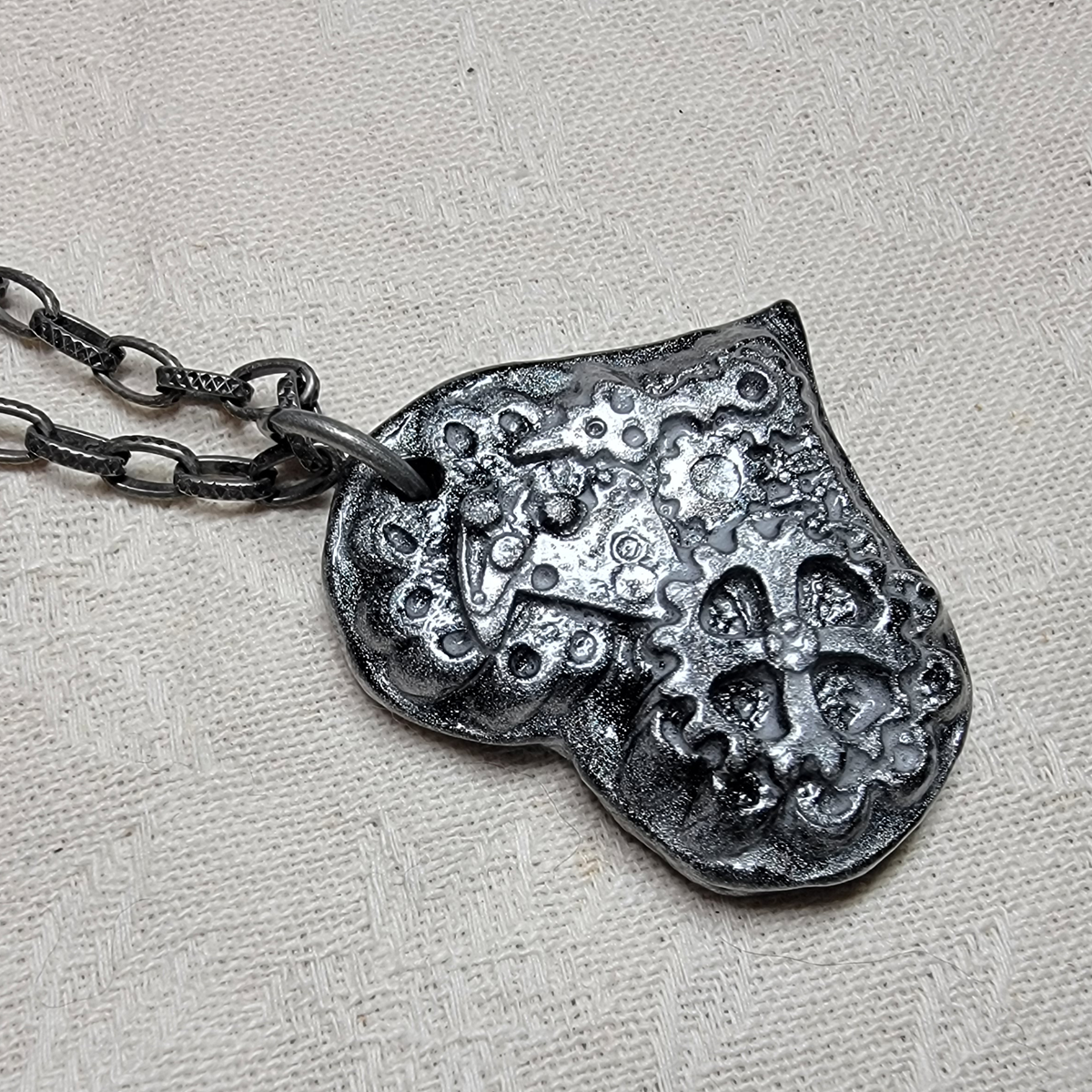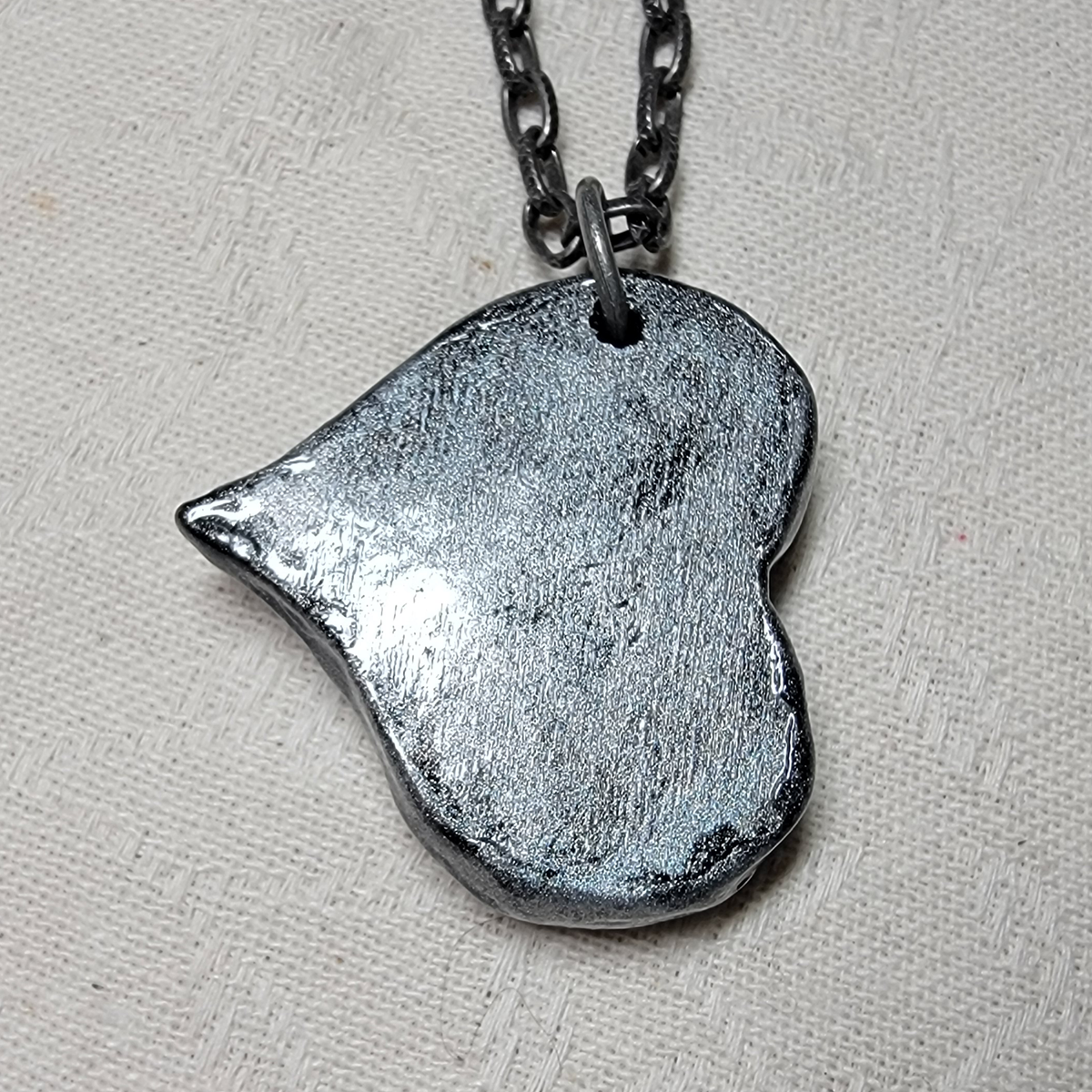 Polymer Clay Steampunk Heart
A lovely steampunk heart made out of polymer clay.  It is lightweight, made out of polymer clay that has been painted and varnished to take on an antique silver look.  Perfect for Valentine's day or any occasion!  
Steampunk hearts are created from a mold of my design. Pendant measures about 1 and 3/8th inches across at its widest point.  Comes on a matching chain.