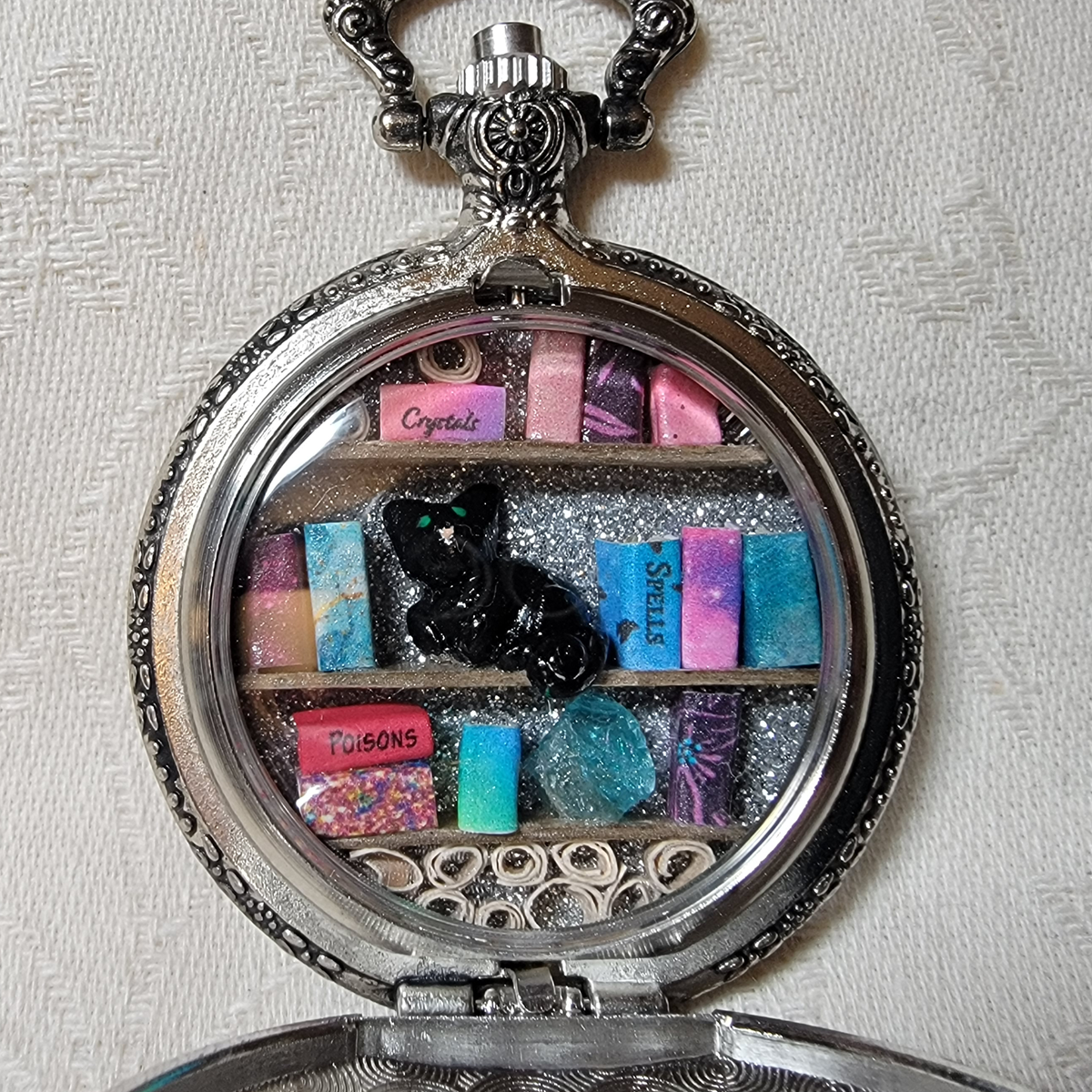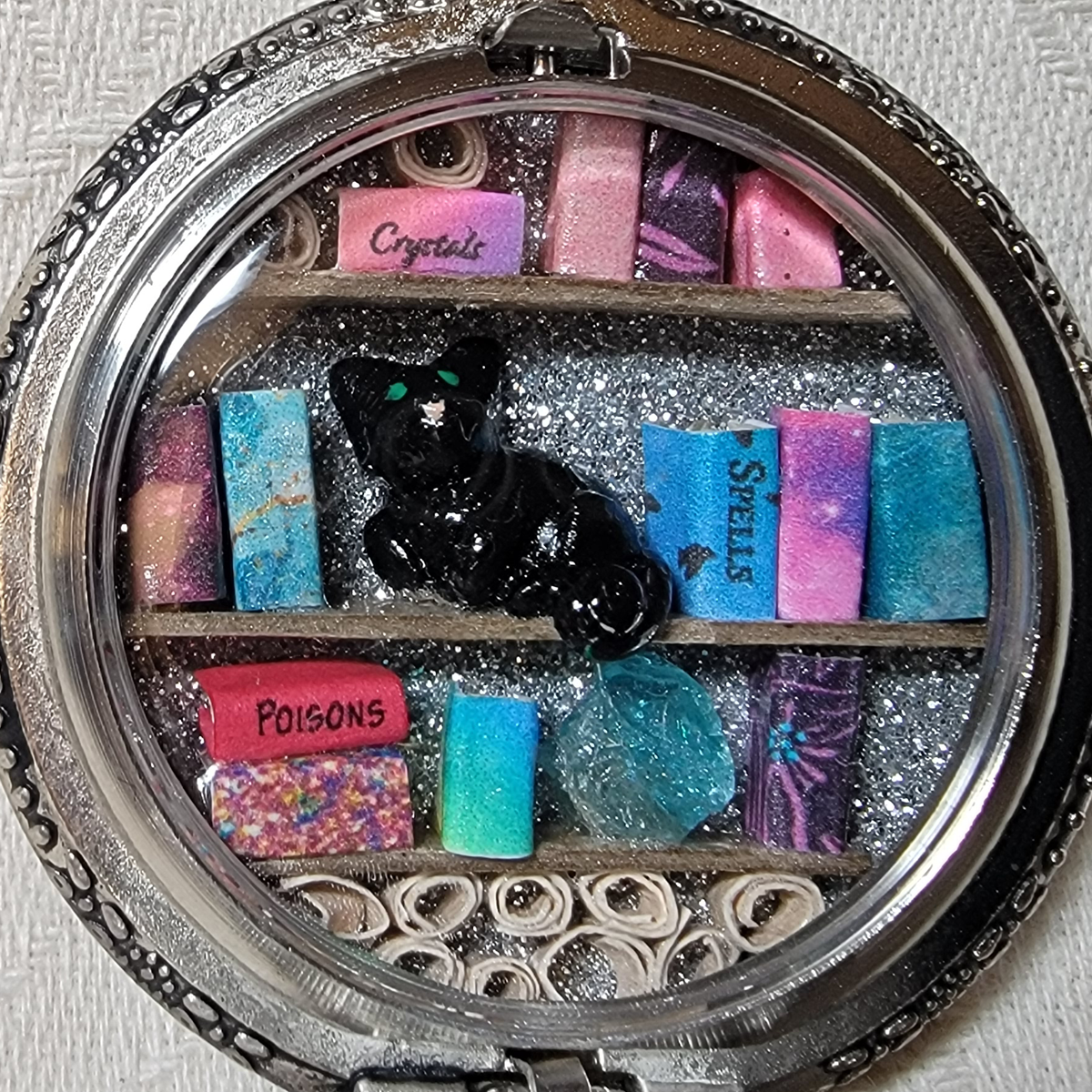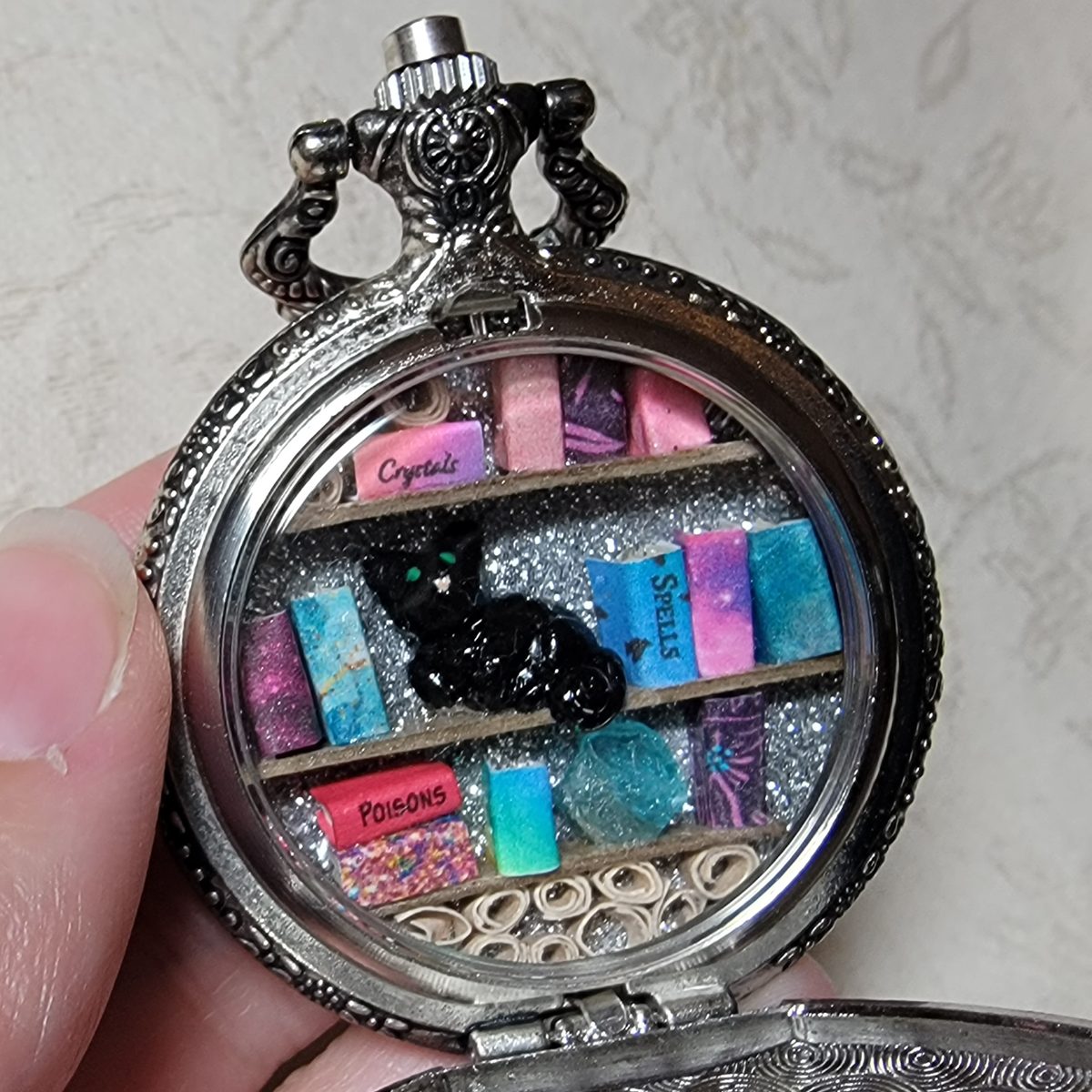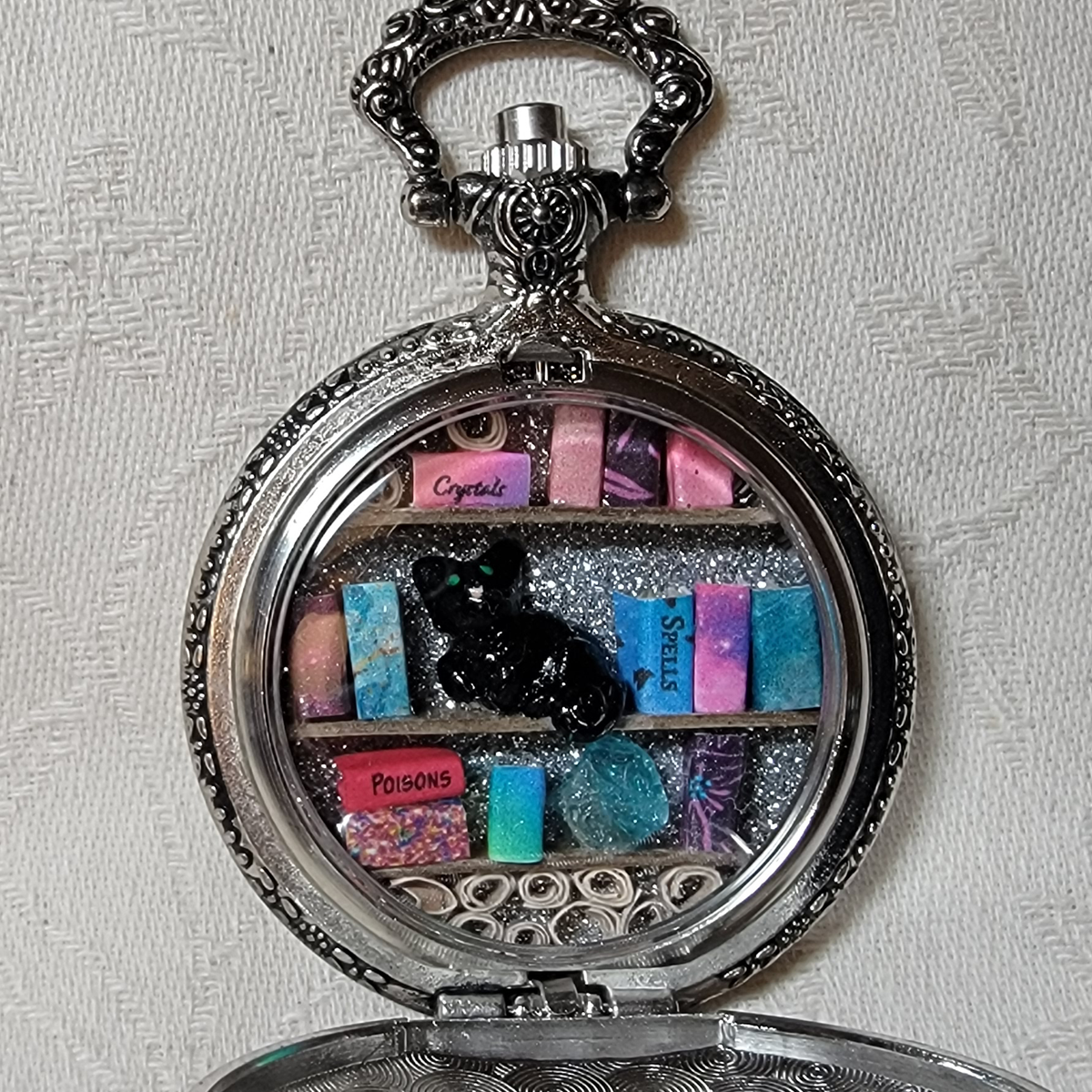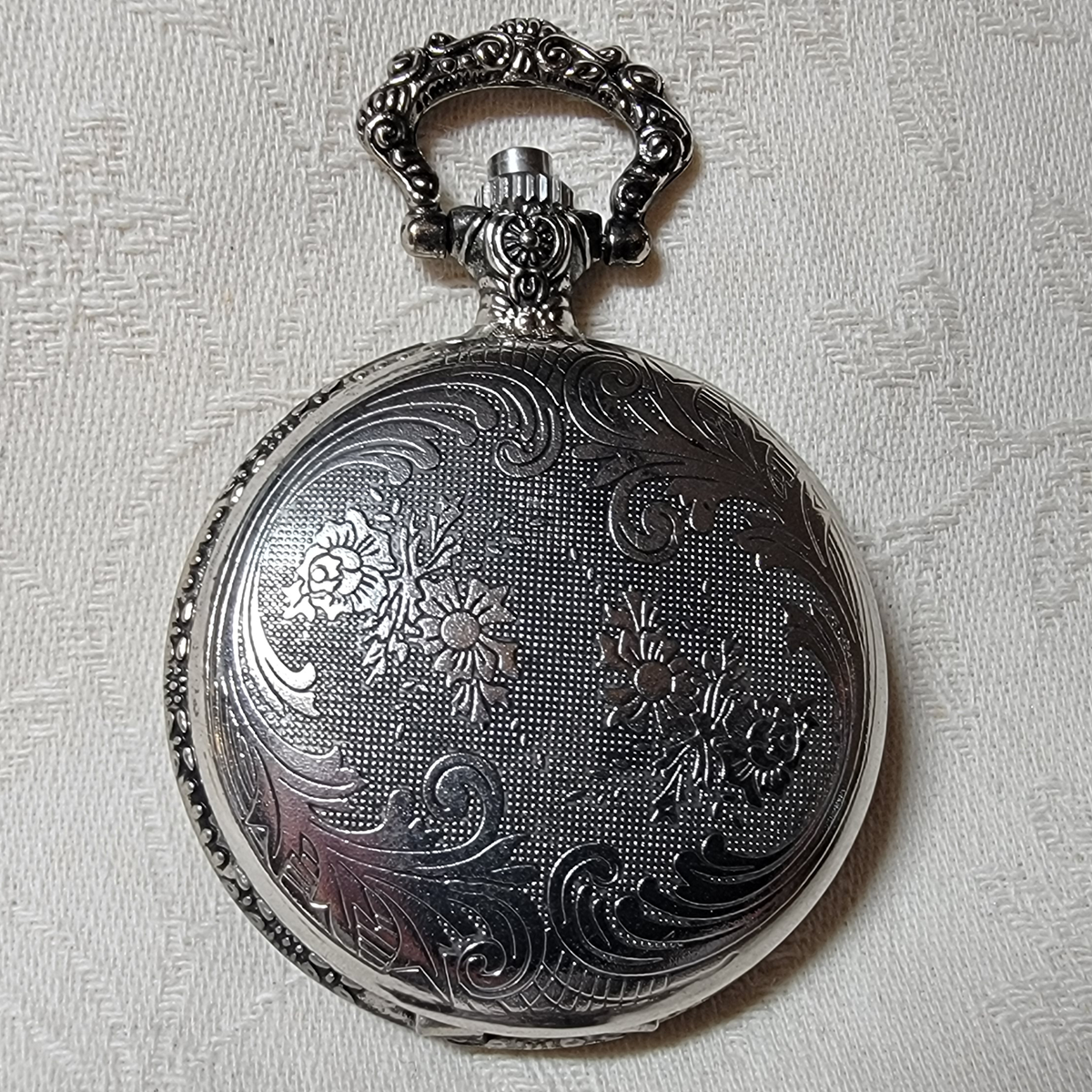 Sparkling Silver Library with Black Cat
A miniature library hidden away inside of a beautiful silver-toned pocket watch case.  This miniature library has a glittery silver background, and is filled with books, scrolls, and an adorable little void kitty!  There is also a piece of apatite on the shelves for a bit of extra magic.
All elements are glued in place and sealed with acrylic varnish. Pocket watch cases have a diameter of 45mm (a bit under 2", see last image of gold-tone pocketwatch for reference).  Comes on matching chain.