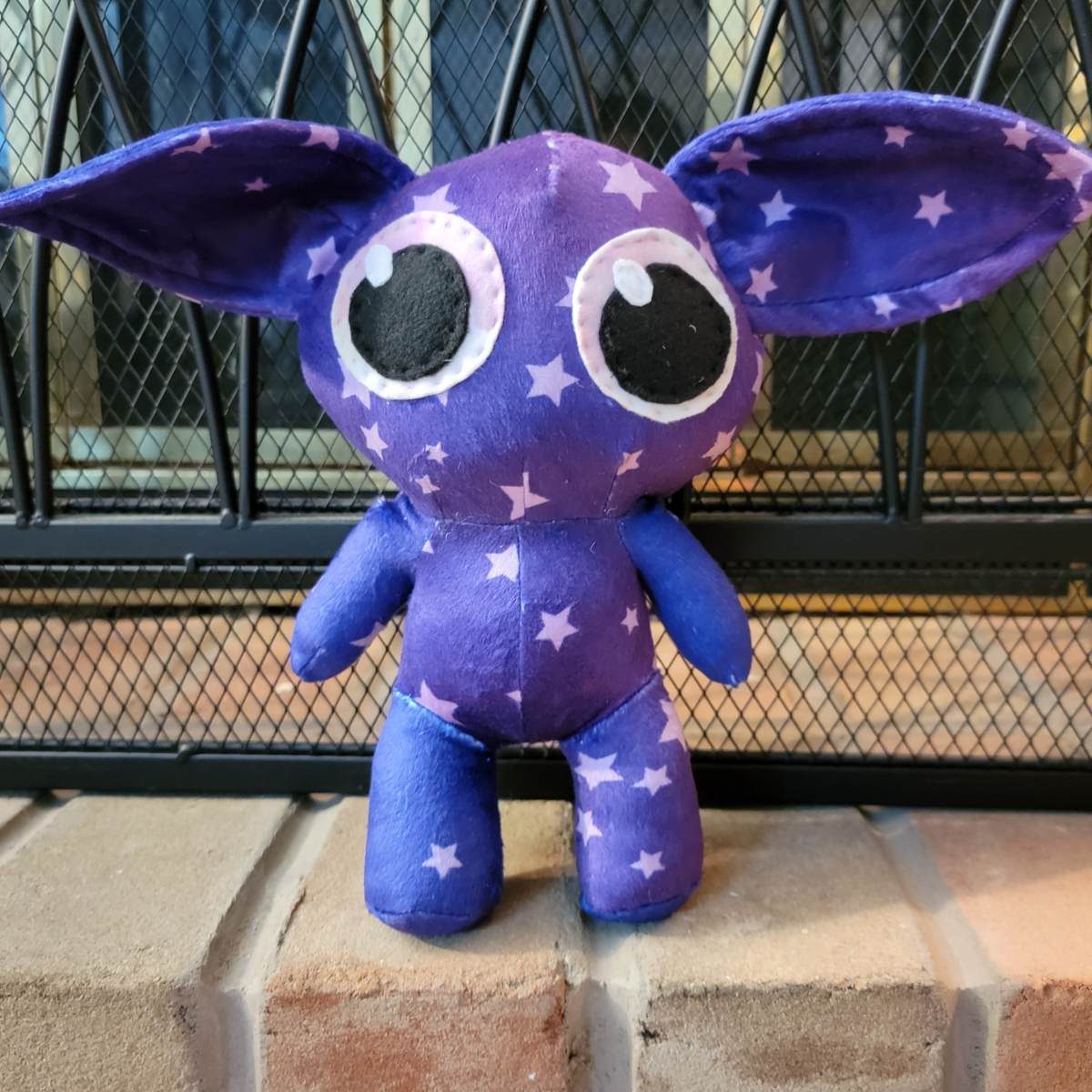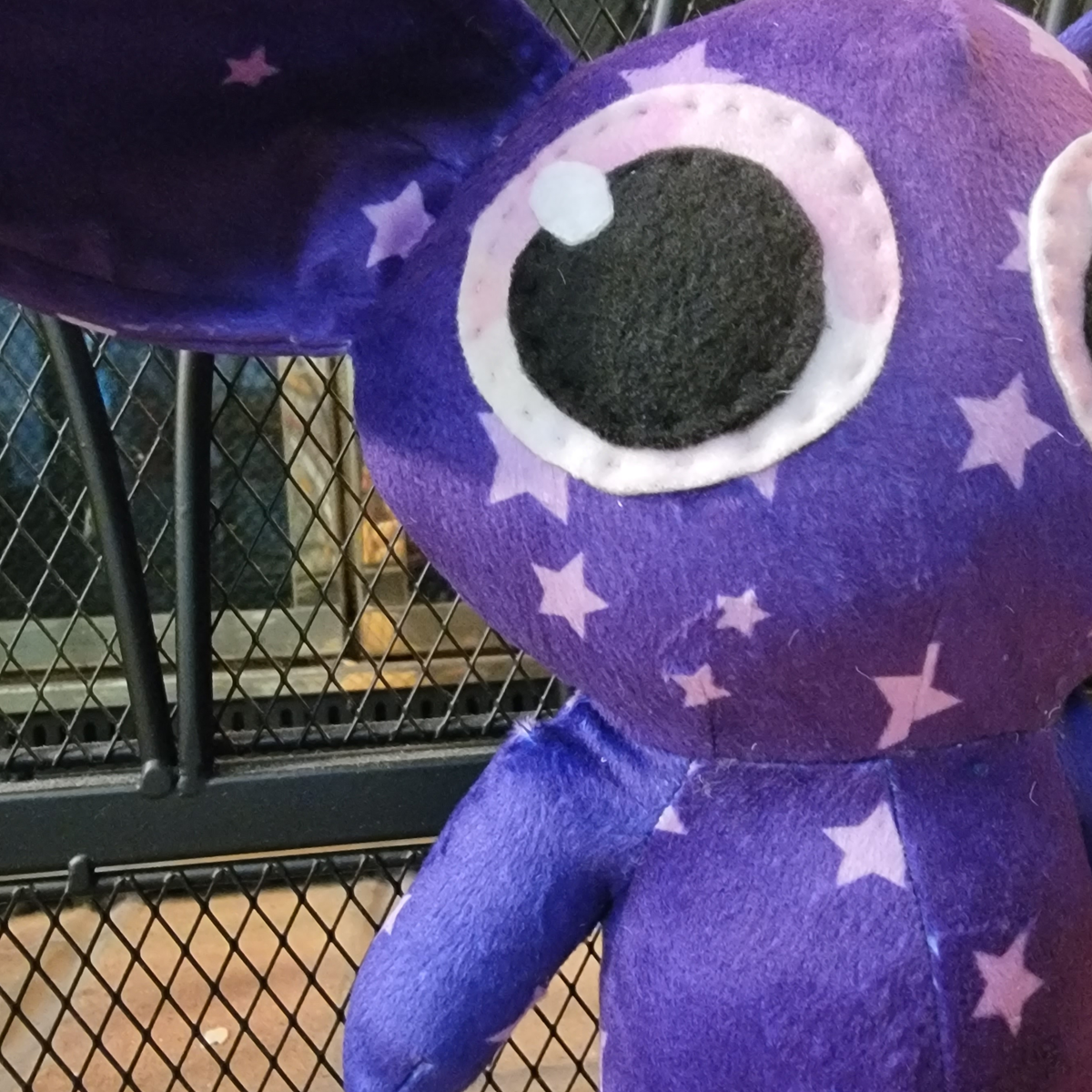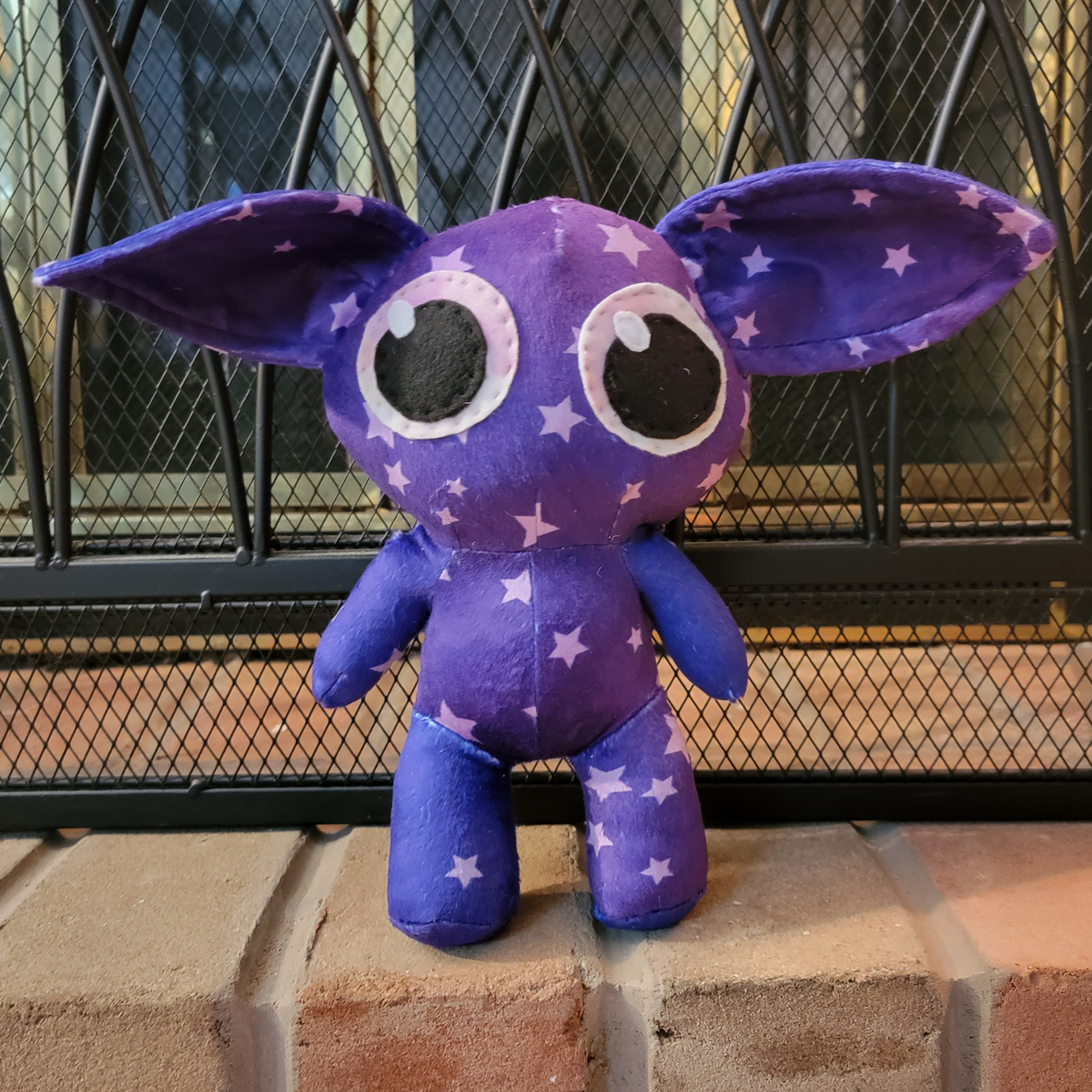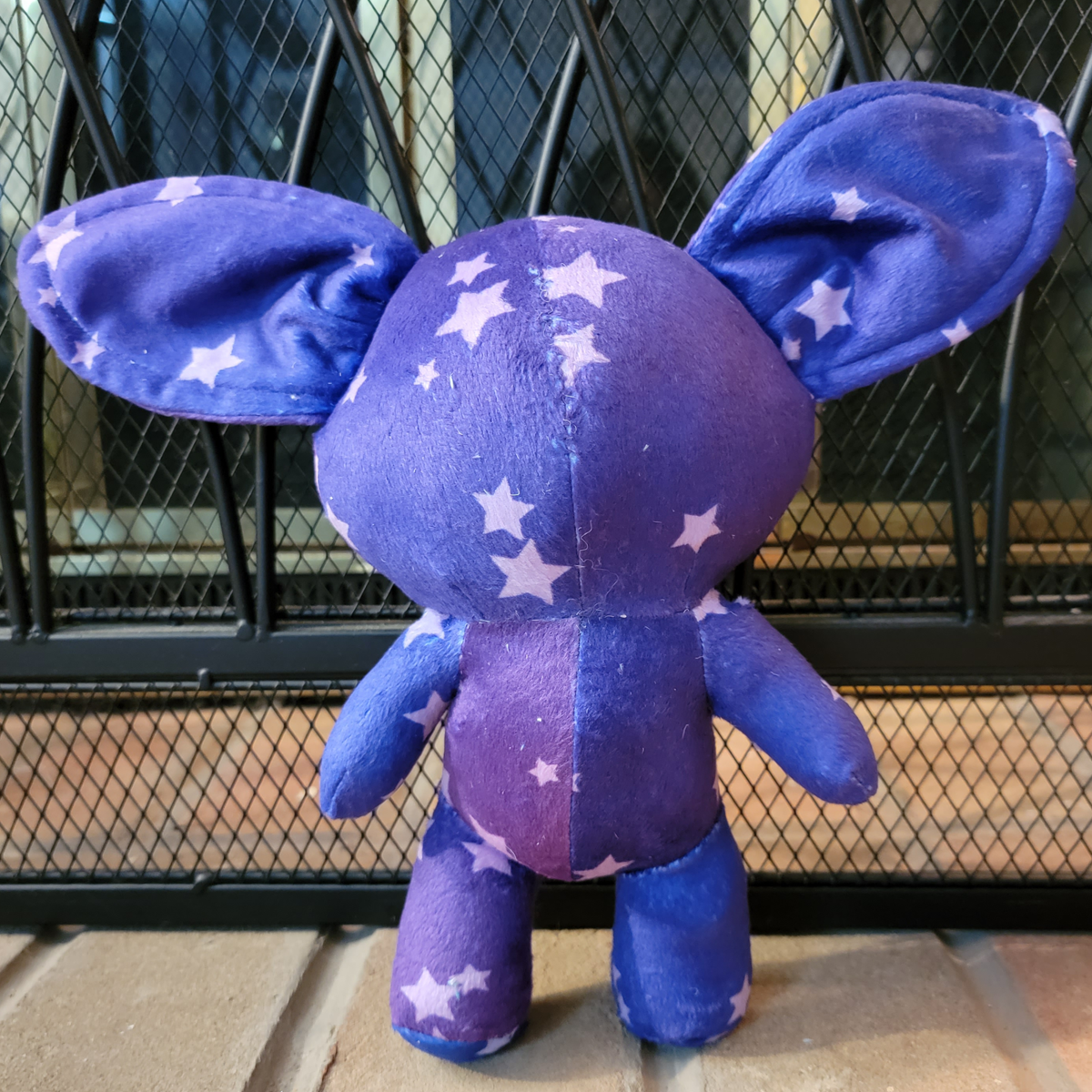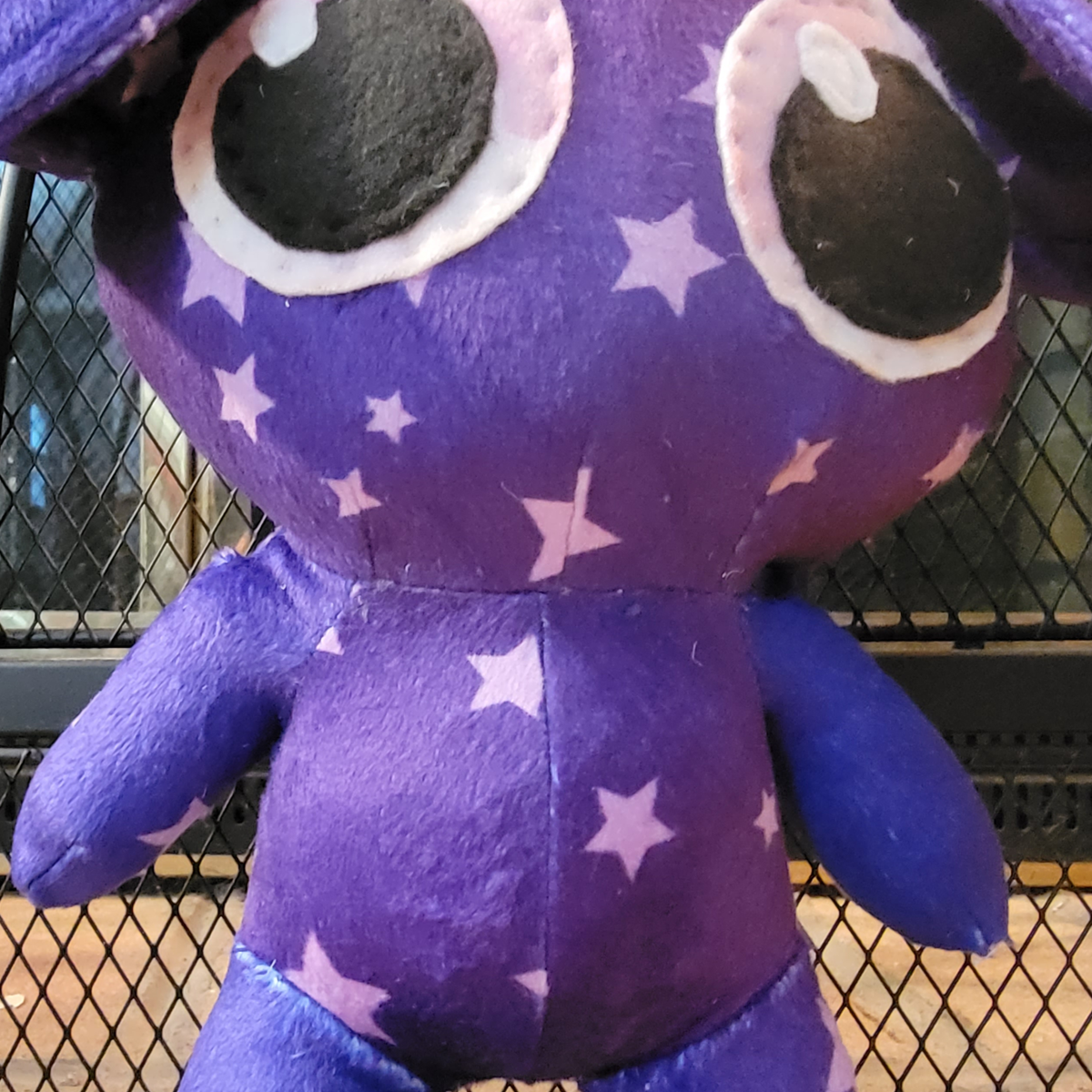 Starry Misfit Gremlin
A soft, cuddly gremlin made with a fun starry fabric of my design! This gremlin's fur ranges from blue to purple with stars scattered through it. Measures about 10 inches tall with an ear-span of about 14 inches.  
This gremlin is a bit of a misfit, which is why it has a lower price - its belly fur is upside-down!  It is still just as lovable, and not noticeable unless its fur gets ruffled (see close ups).  
Body is made of a combination of soft minky fabric with a short fur pile, eyes are fleece.  
Fabric care: machine wash cold, tumble dry low.