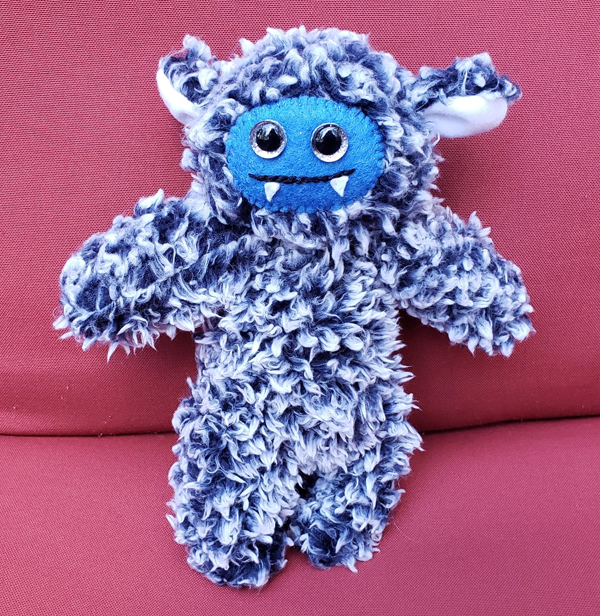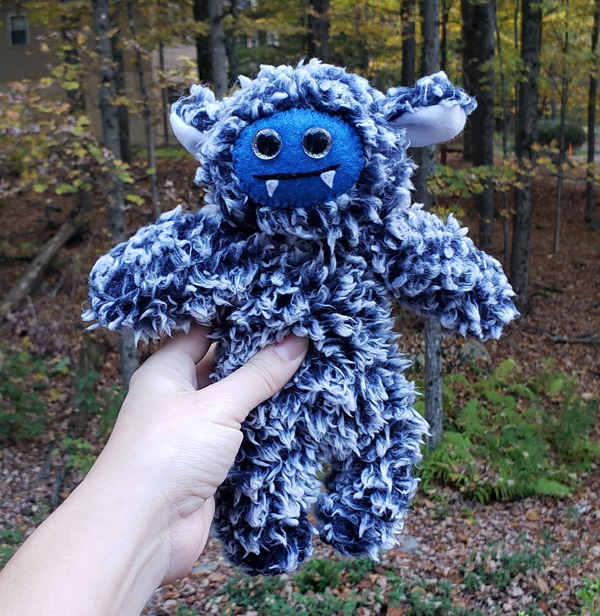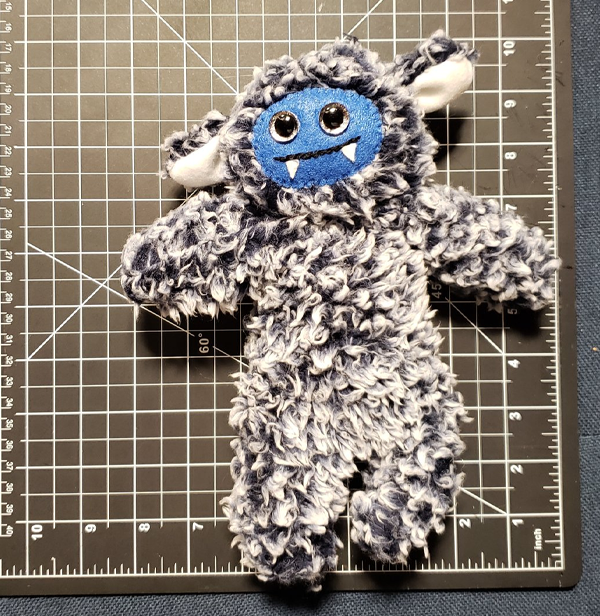 Stubborn Blue Cozy Monster
This adorable little troublemaker was the only cozy monster that was difficult to sew!  The first of the blue cozy monsters, it's unique with its bright blue face and silver eyes, and is definitely the best kind of trouble. 

Handmade with sherpa fleece and felt.  Cozy monsters are not recommended for children under 3 years of age. 
Note: we have two hypoallergenic dogs in the house.