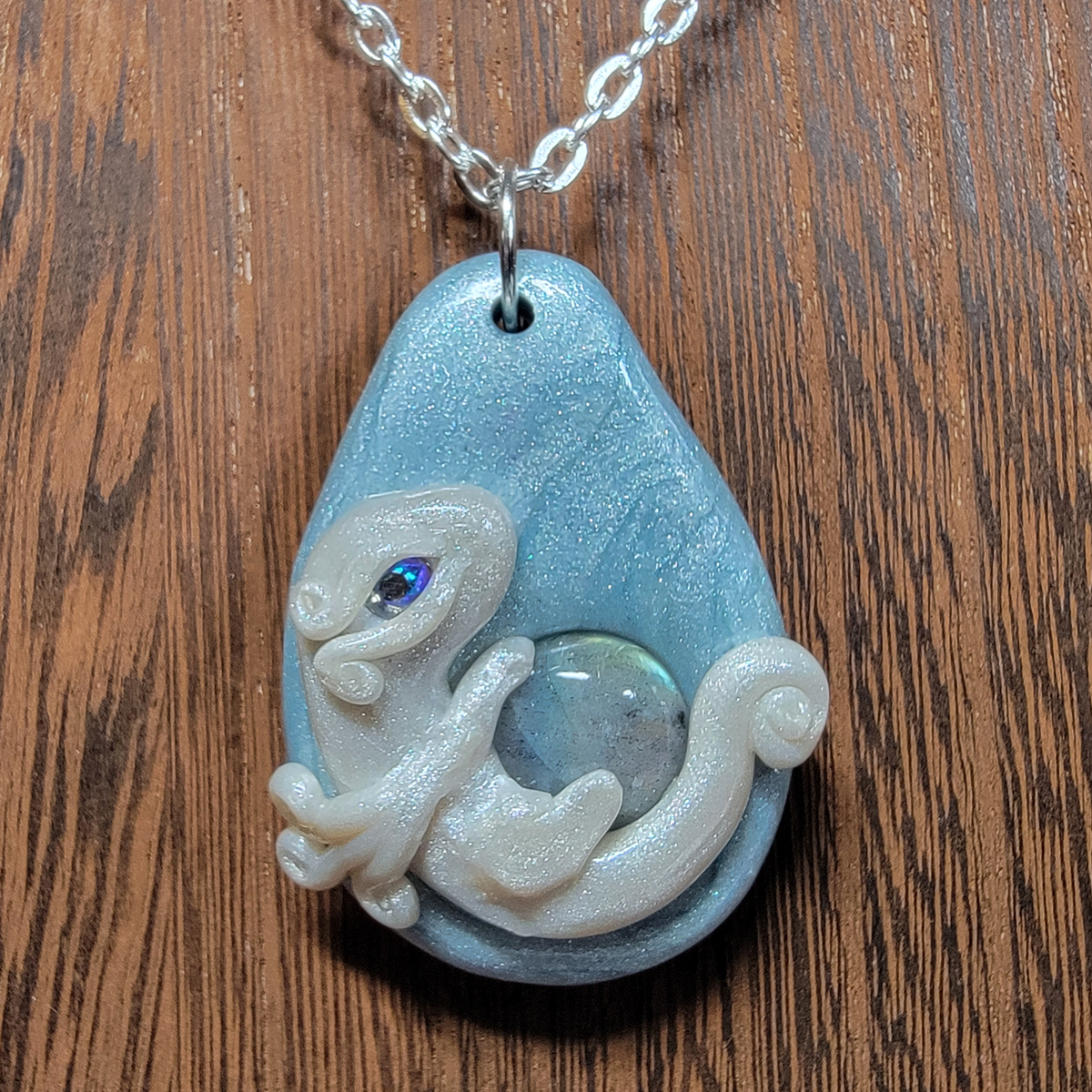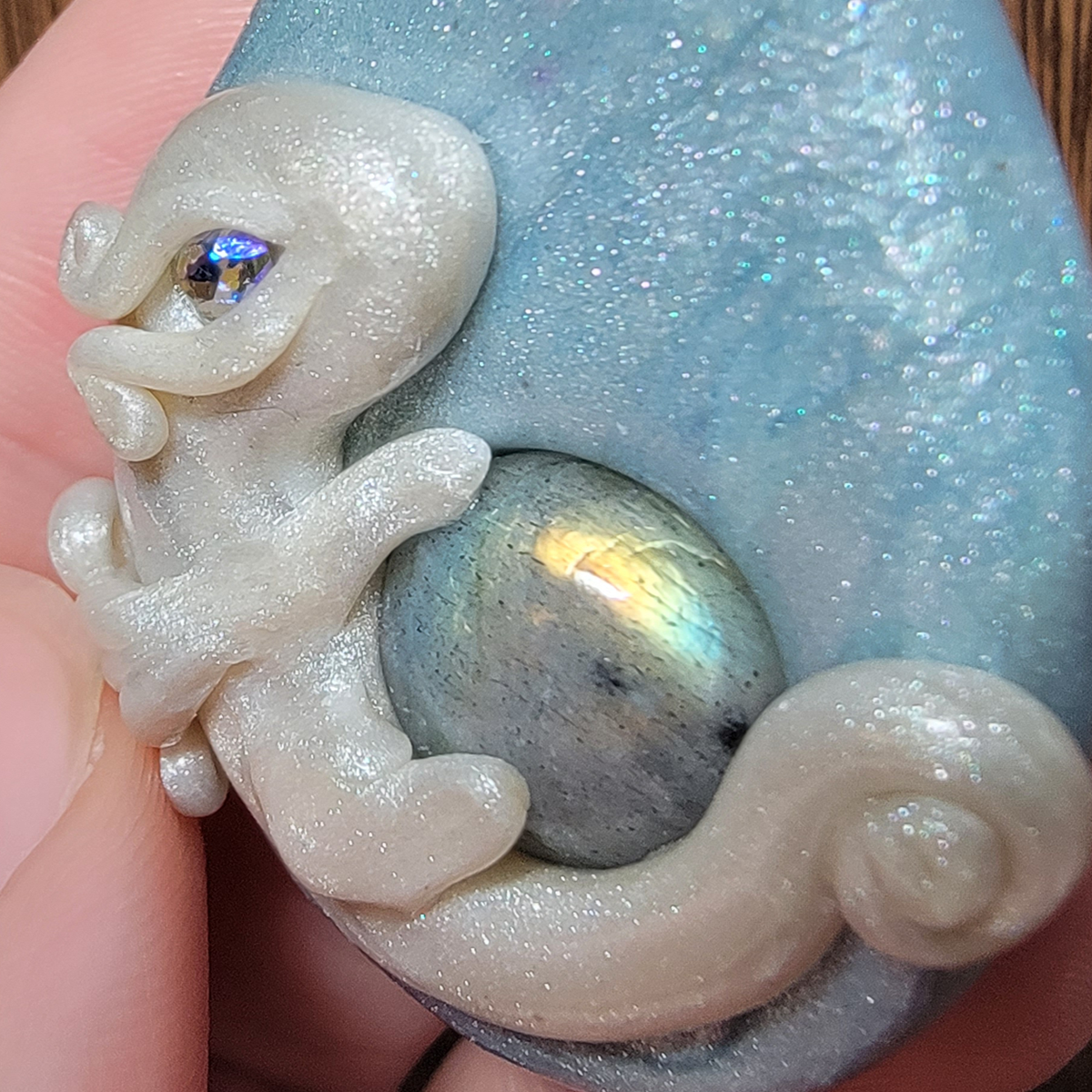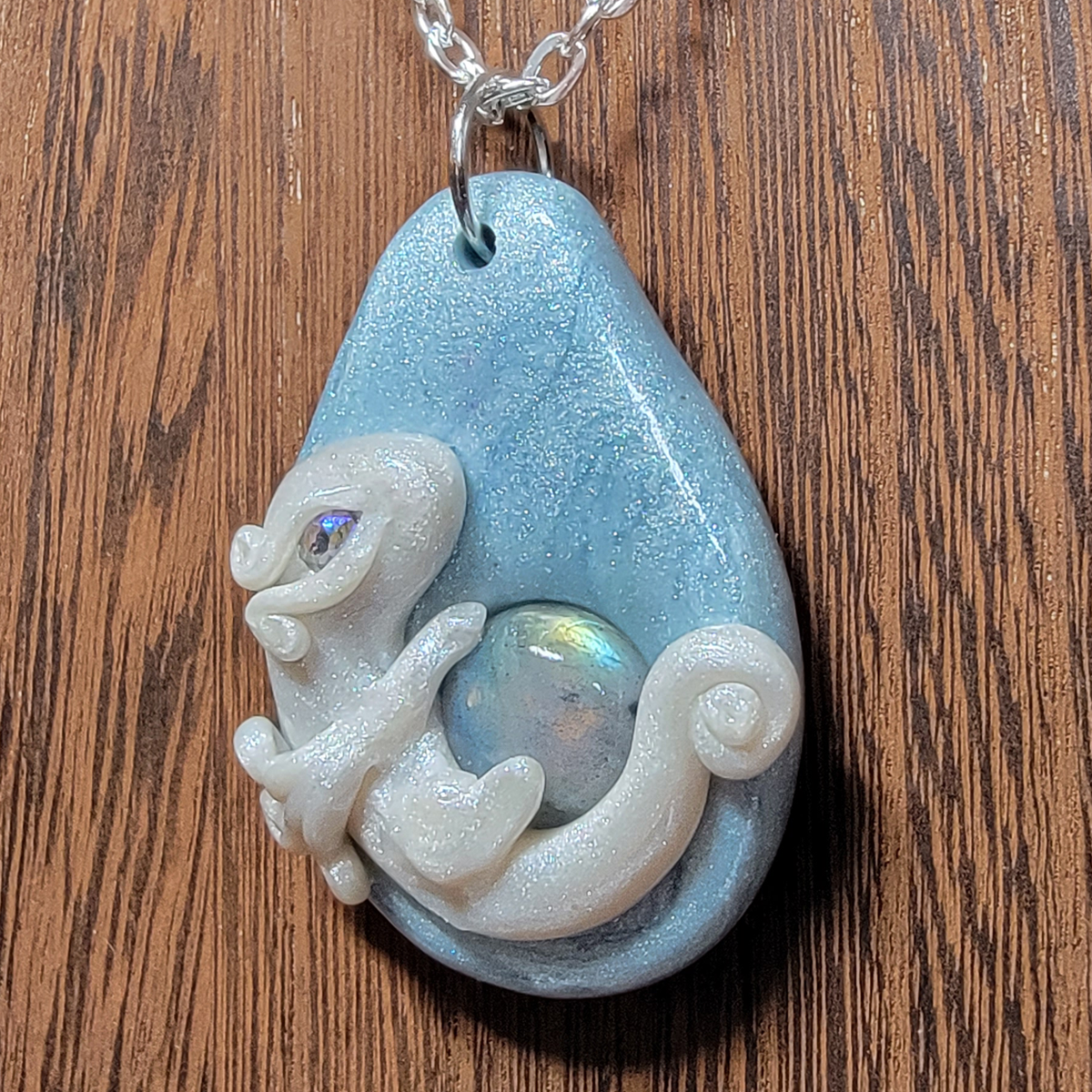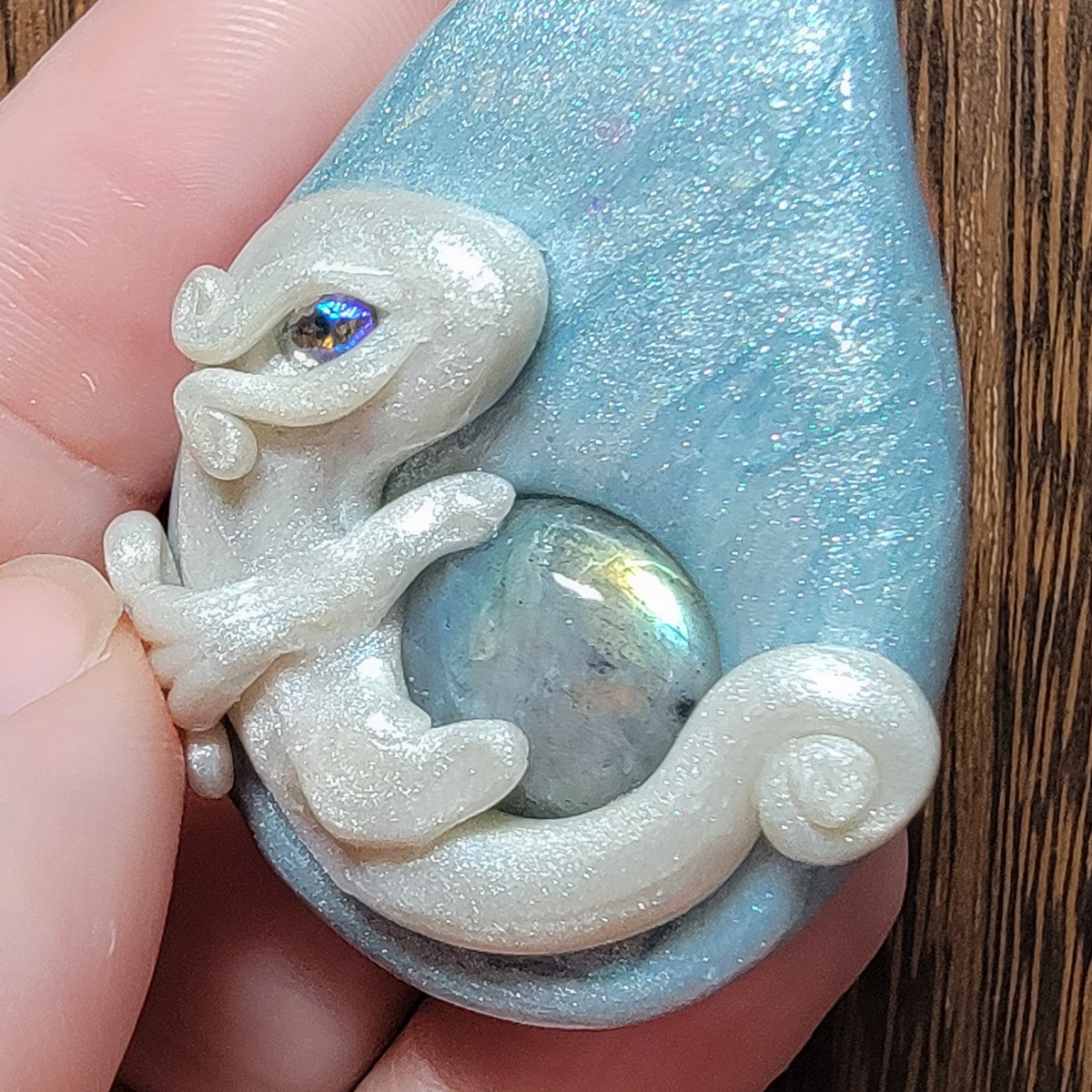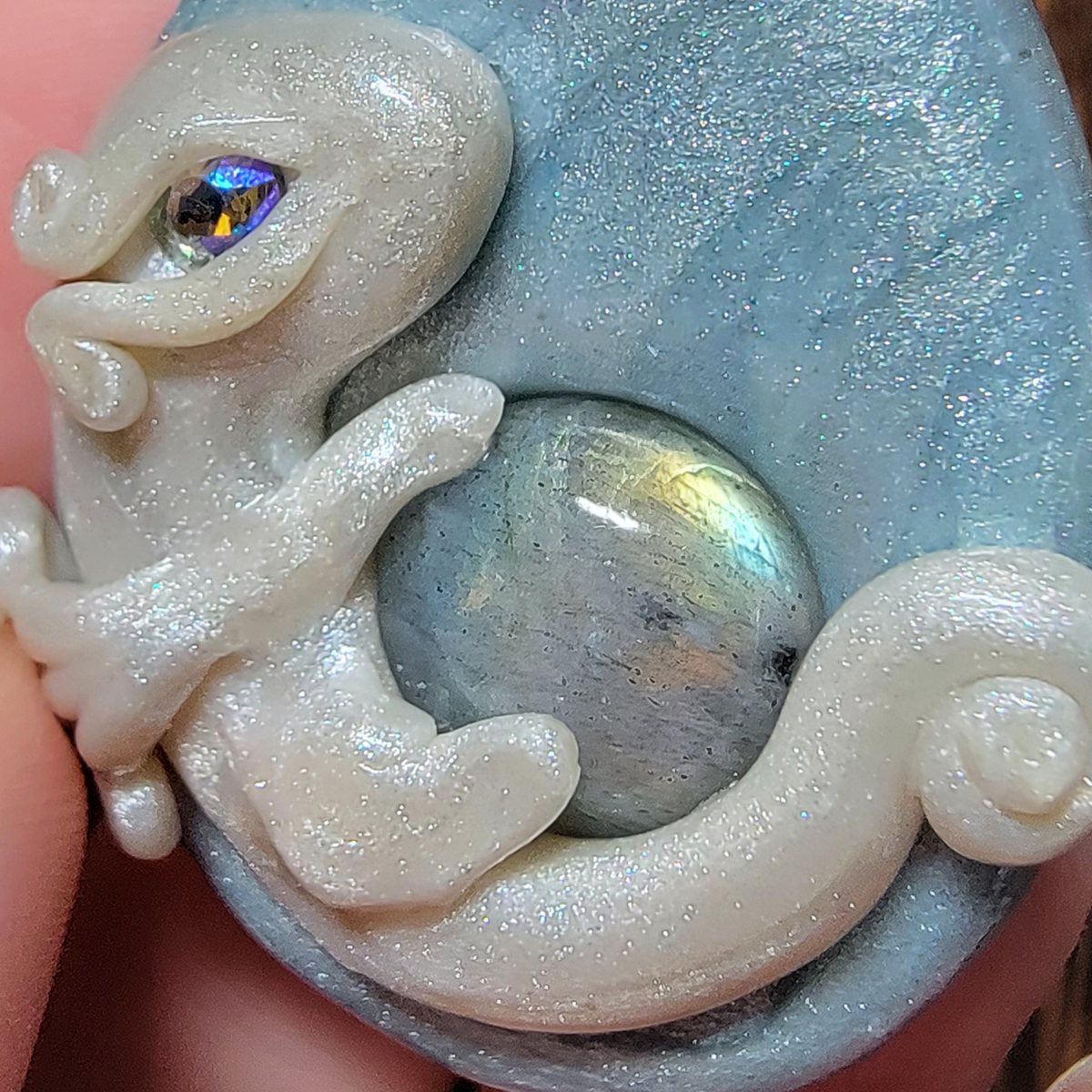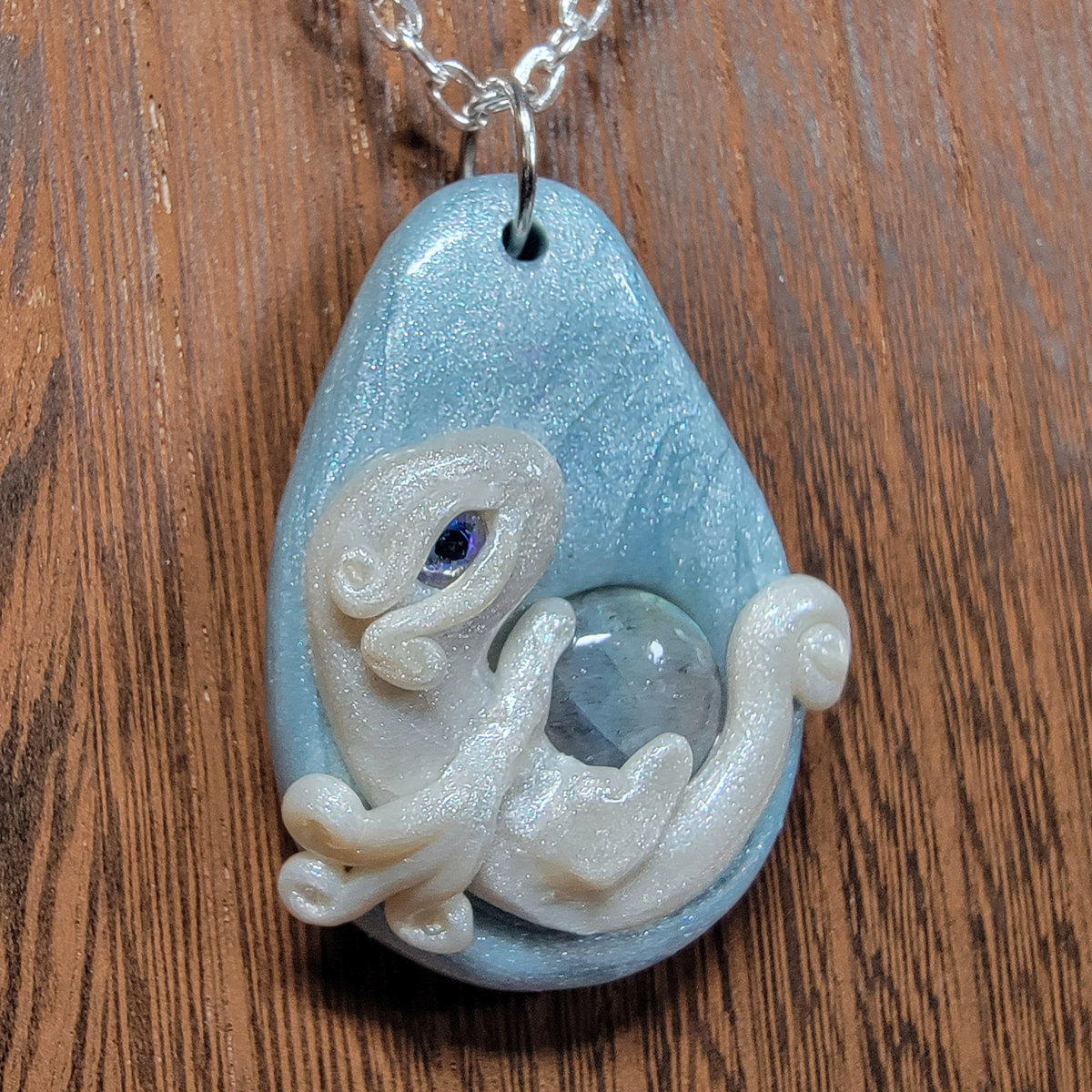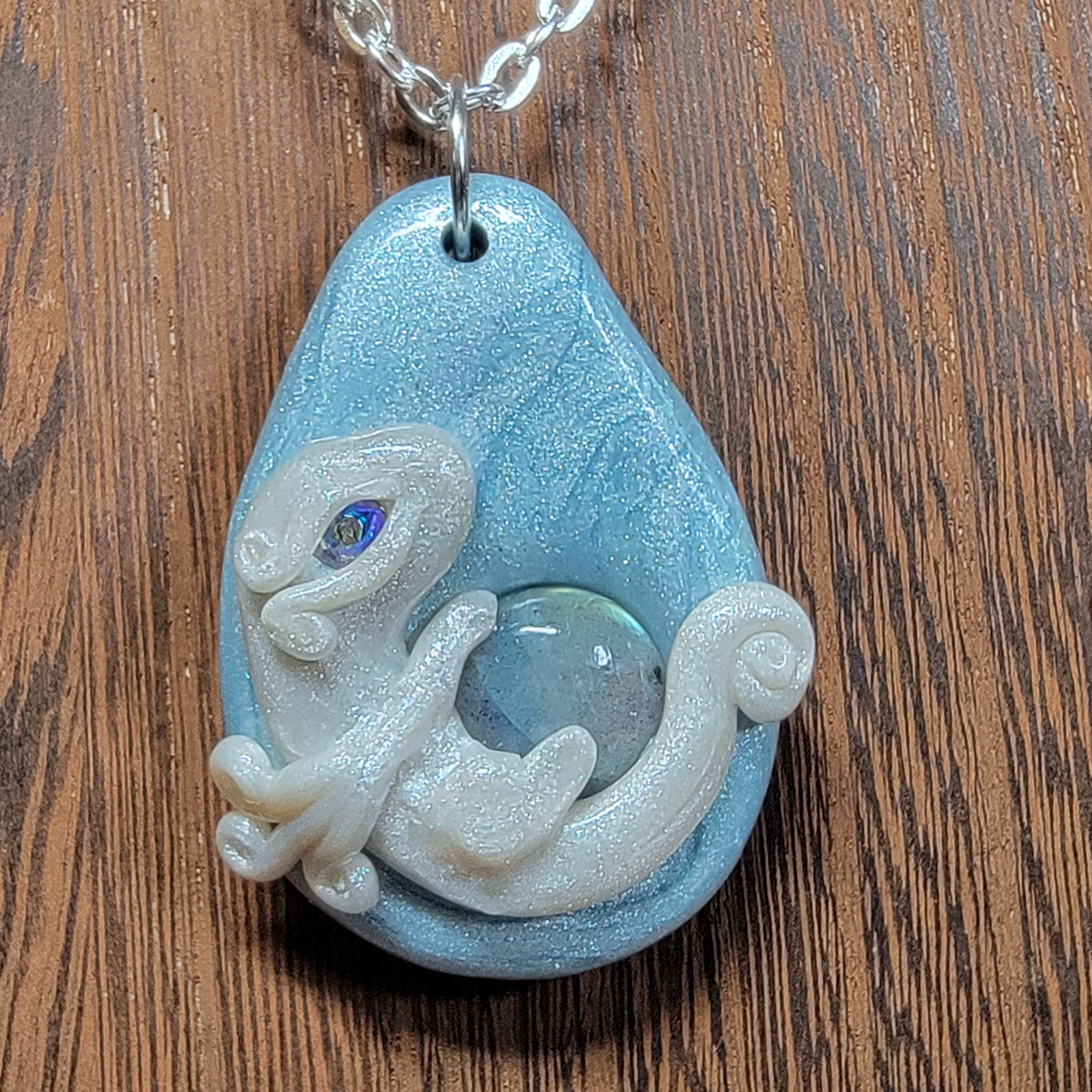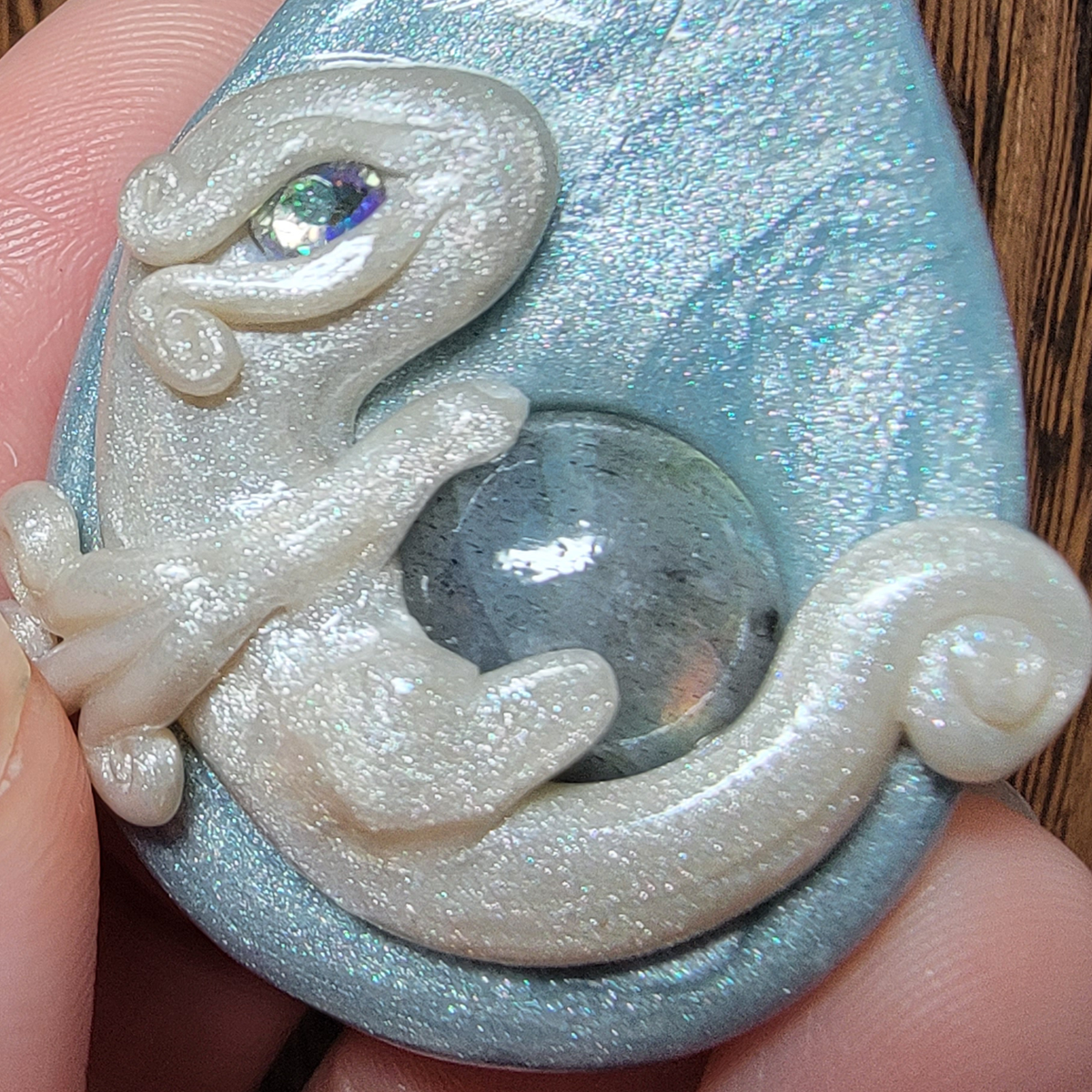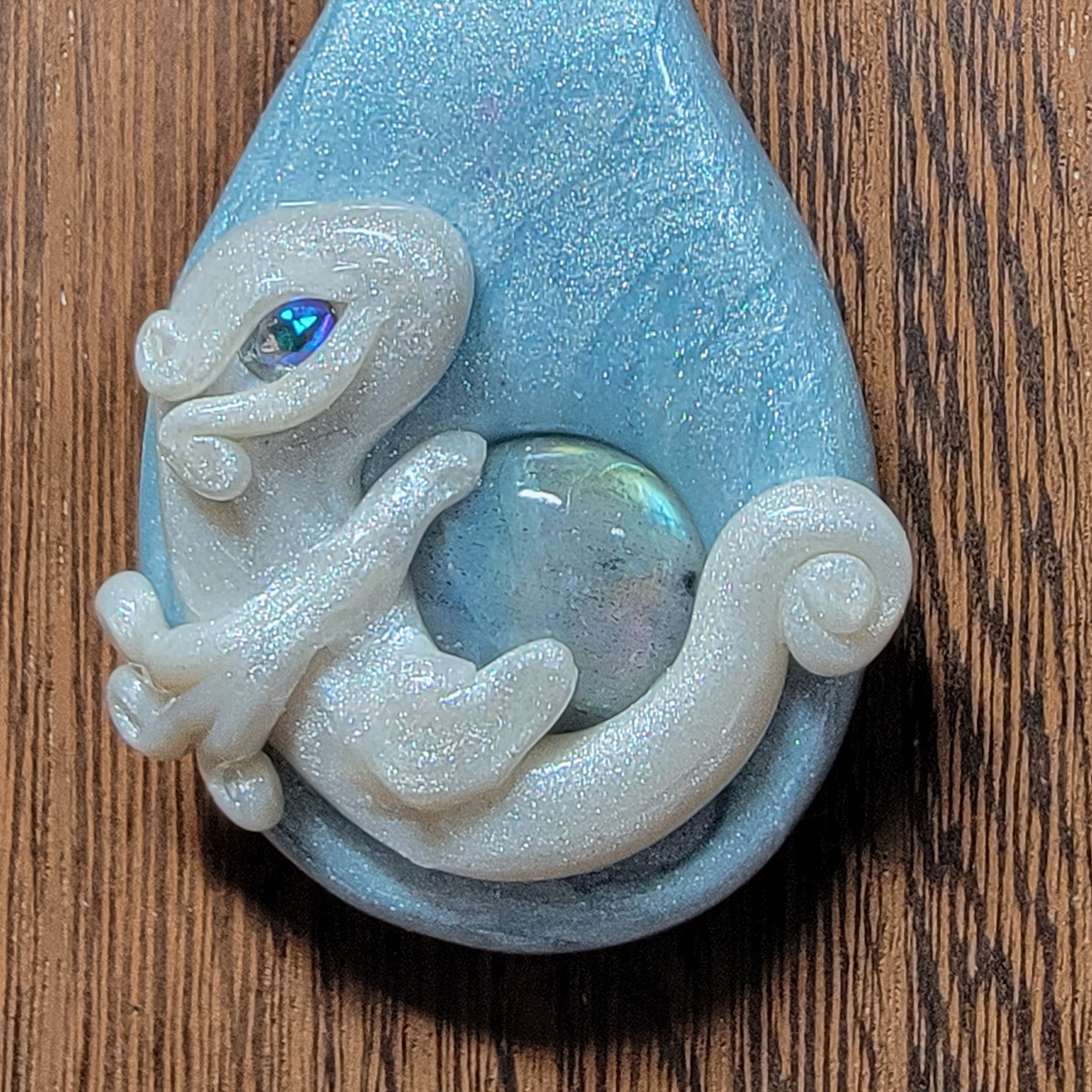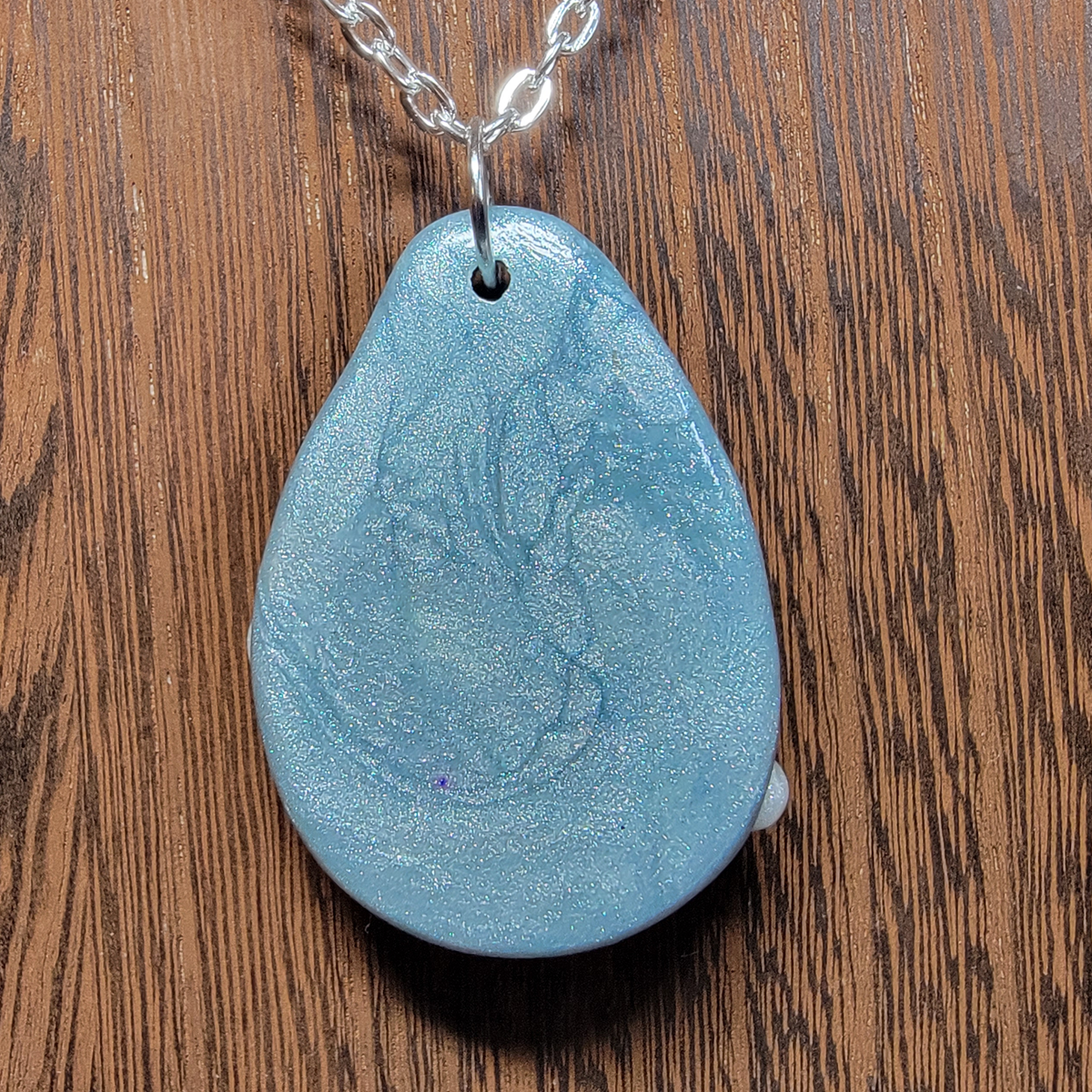 White Labradorite Treasure Dragon
A polymer clay dragon pendant wrapped up around it's labradorite stone treasure.  This piece of labradorite has a lovely range of soft colors!
The dragon is hand sculpted with white pearl clay and has some imitation silver foil flakes. It has a Preciosa rhinestone eye. The background is a shimmering blue.

Pendant measures just over 1.5 inches tall and just over 1 inch at its widest point.  Comes on a 24 inch matching chain.