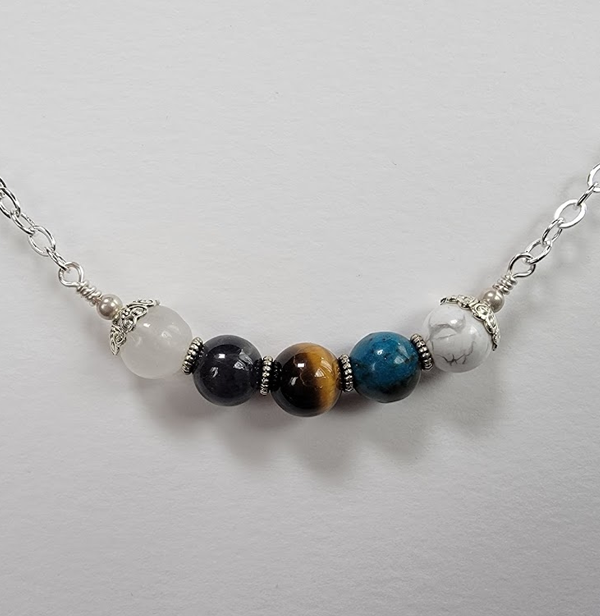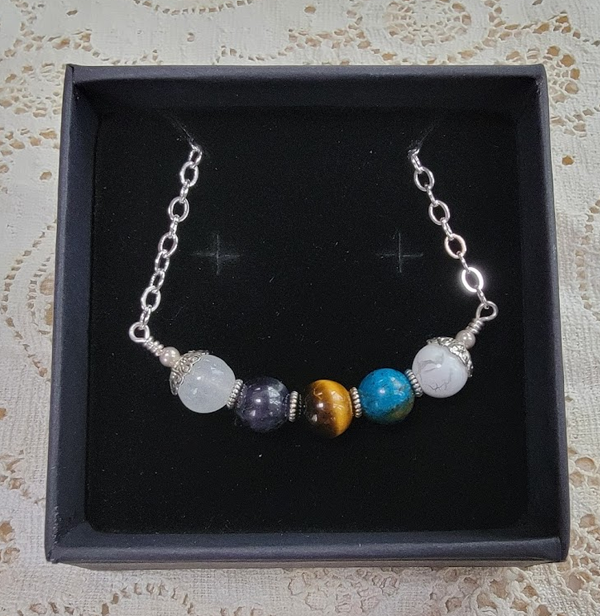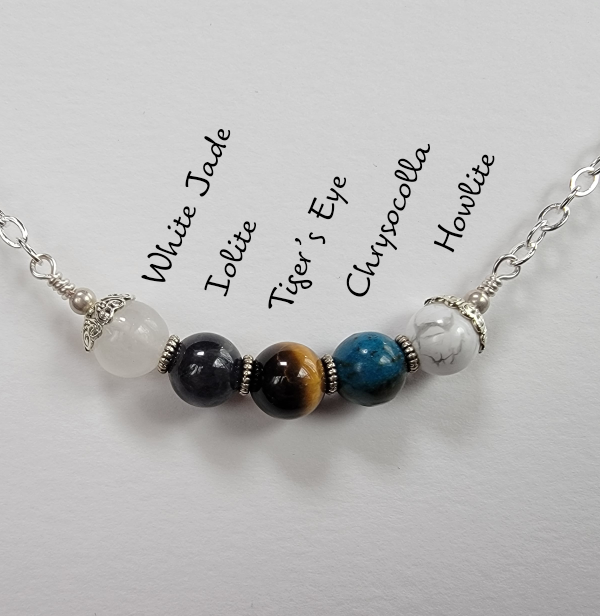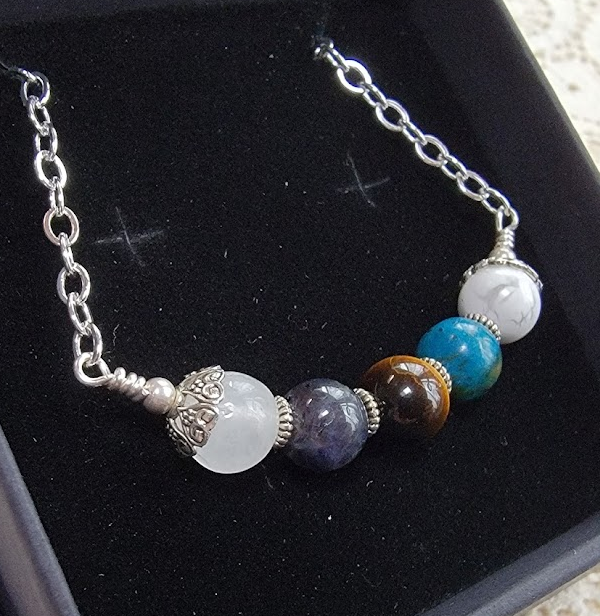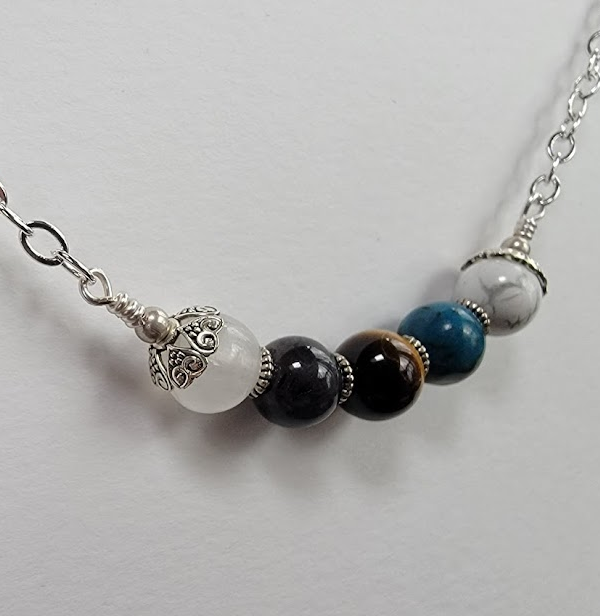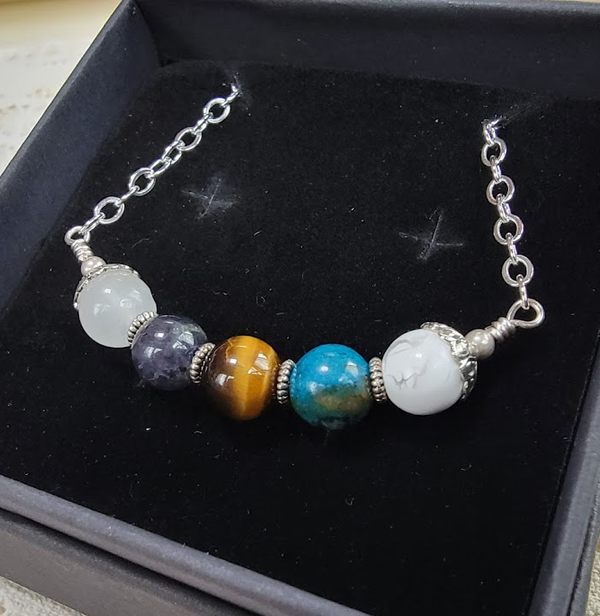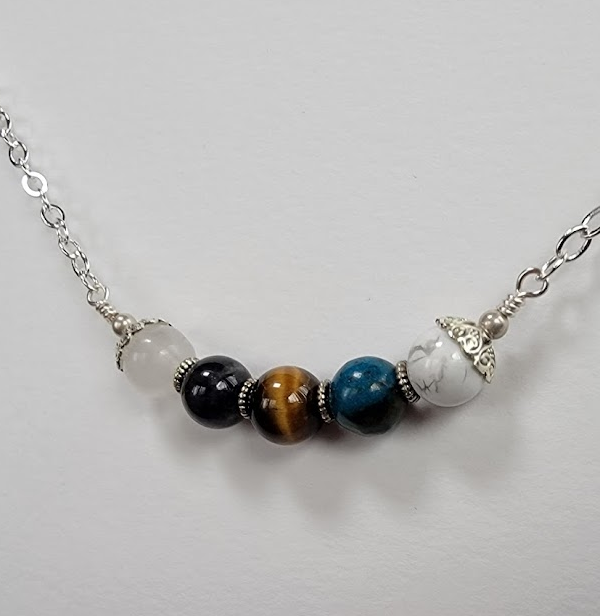 WITCH Acrostic Necklace (Tiger's Eye)
Wear a bit of extra magic.  This necklace features five beads, and the first letter of each stone name spells out the word WITCH:
White Jade
Iolite
Tiger's Eye
Chrysocolla
Howlite

This necklace is put together on silver plated wire with heart bead caps, textured spacers, and round silver tone beads.  The necklace measures approximately 22 inches.  Each necklace comes in a box with a card that lists the stones it contains.
Acrostic jewelry began in the Georgian period and was often used to express love or admiration. Using the first letter of each stone's name, these necklaces convey a secret message or endearment.