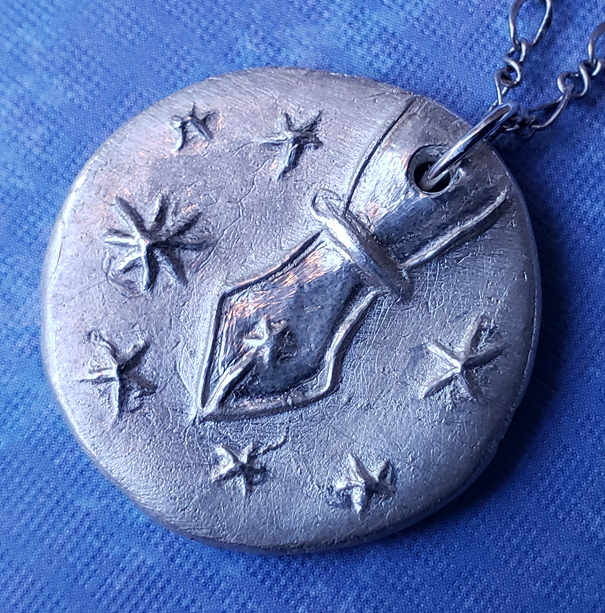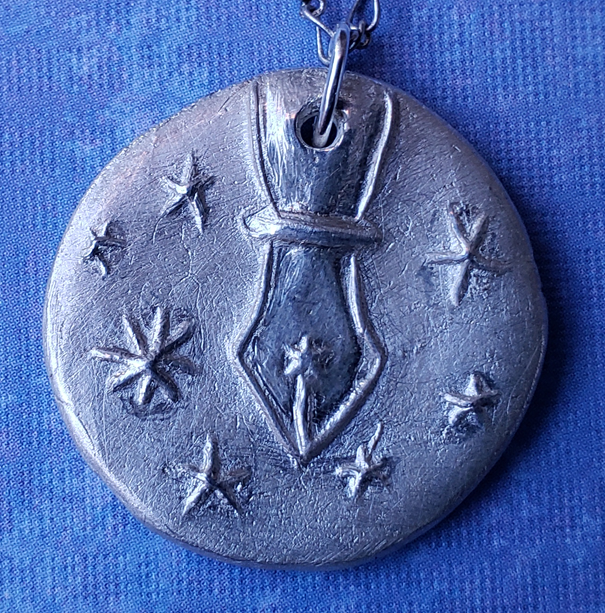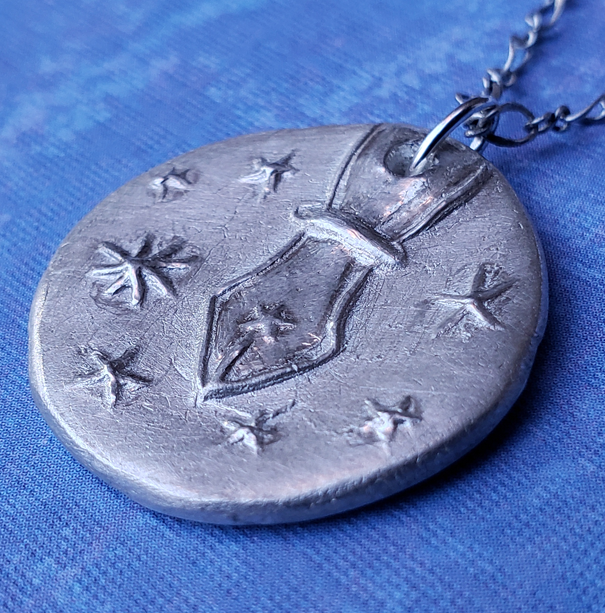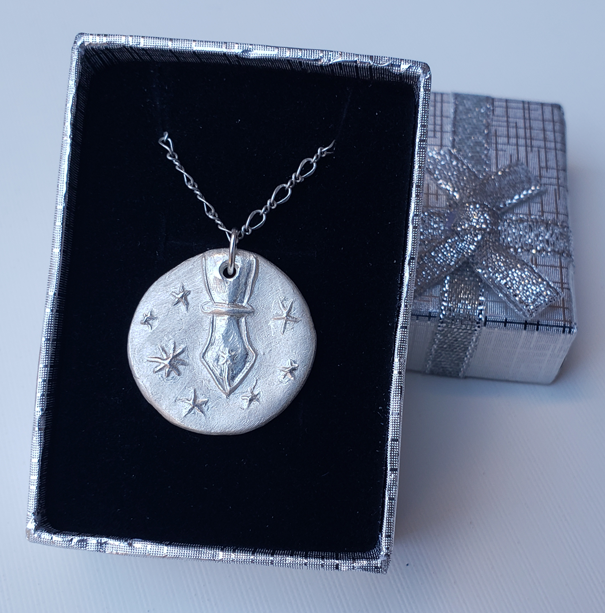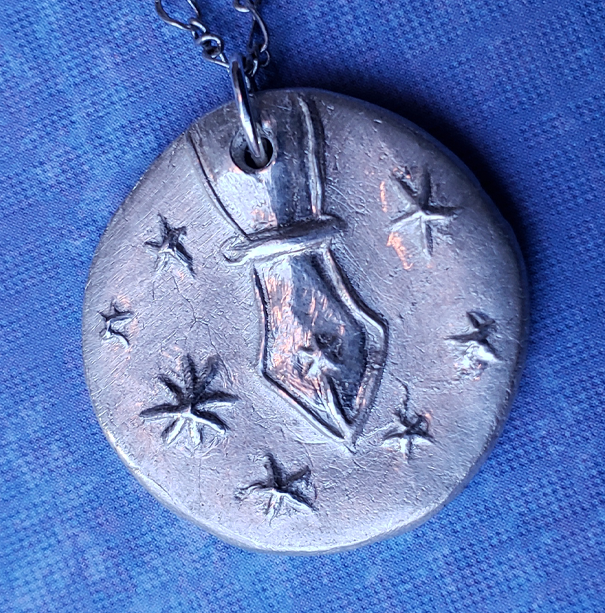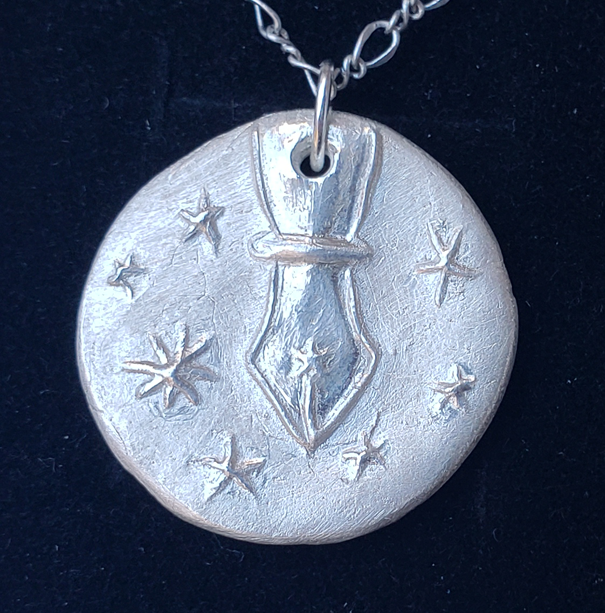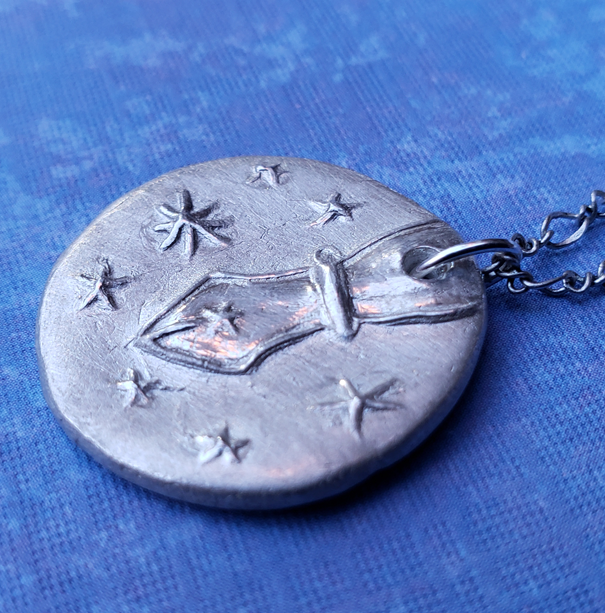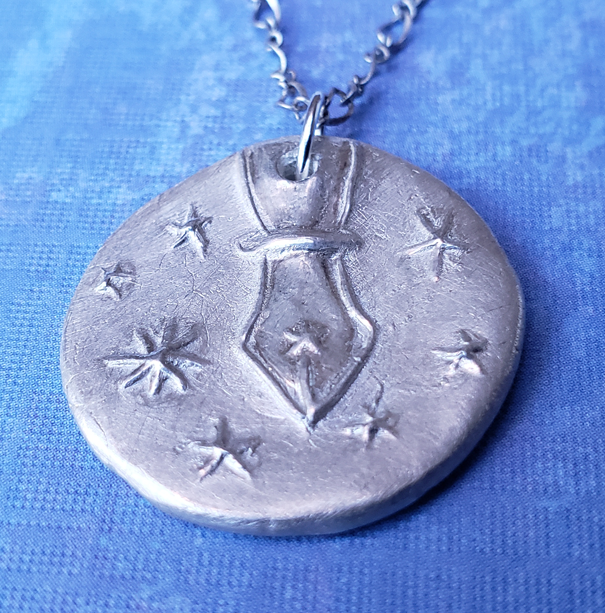 Written in the Stars Pendant
A fountain pen with a star-shaped vent on the pen nib, set in a field of stars. A perfect reminder that inspiration can come from all around you, and that writing can be a magical art! 
Pendants are made from fine silver (.999, as opposed to .925 which is sterling silver).  Each pendant is one of a kind, made from a hand carved stone stamp. Comes on a matching 22" figaro chain with moonstone bead accents around the clasp.
More about my process: 
Each design starts on paper (and sometimes ask Twitter to vote on options as I go!).  
From there, I carve the design into stone, creating my own stone stamps and testing them with clay throughout the carving process. These stone stamps are then used to make the pendants.  
Since each pendant is stamped by hand, no two will ever be entirely identical.  They are then fired, polished, and antiqued by hand.