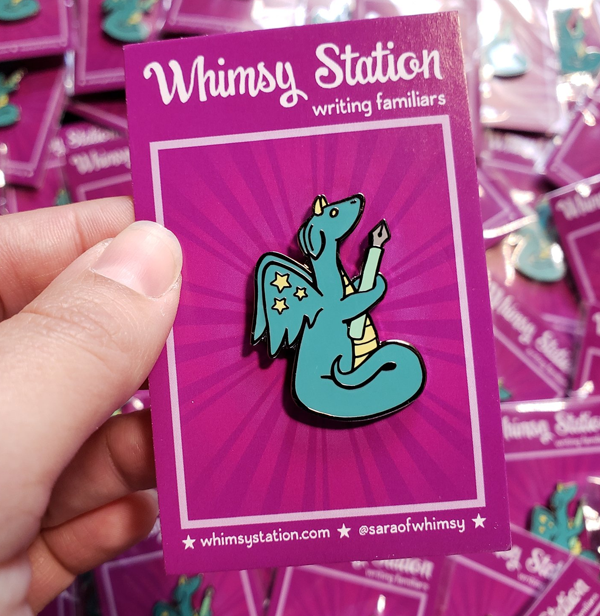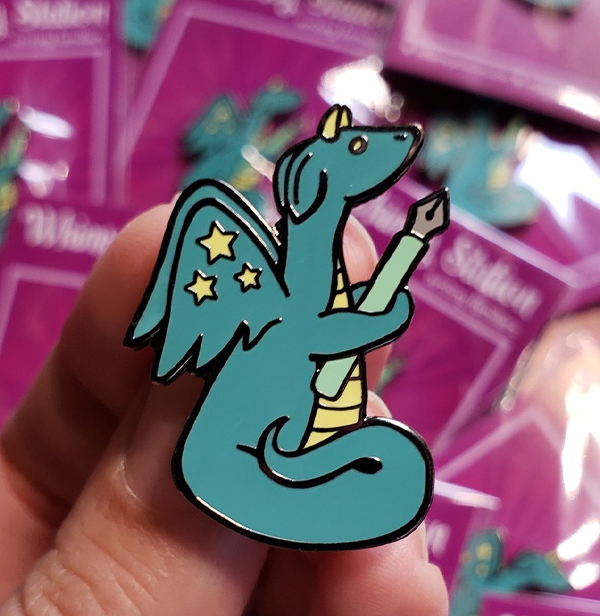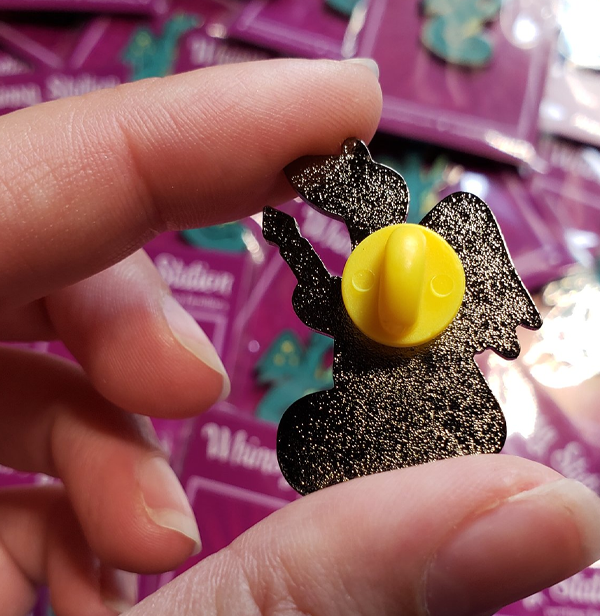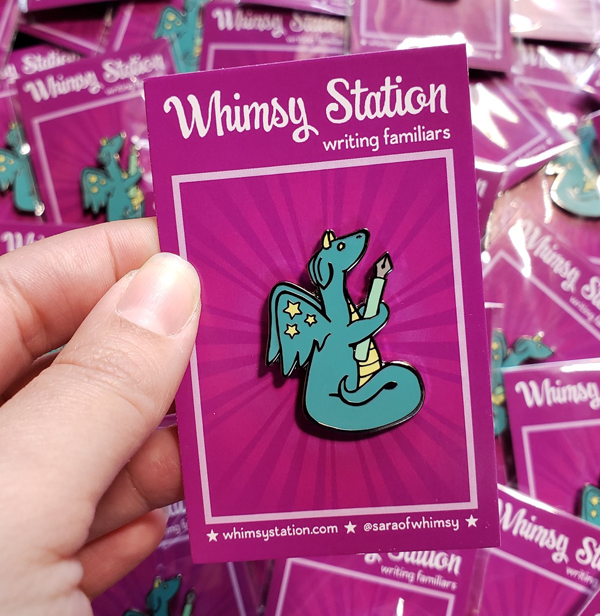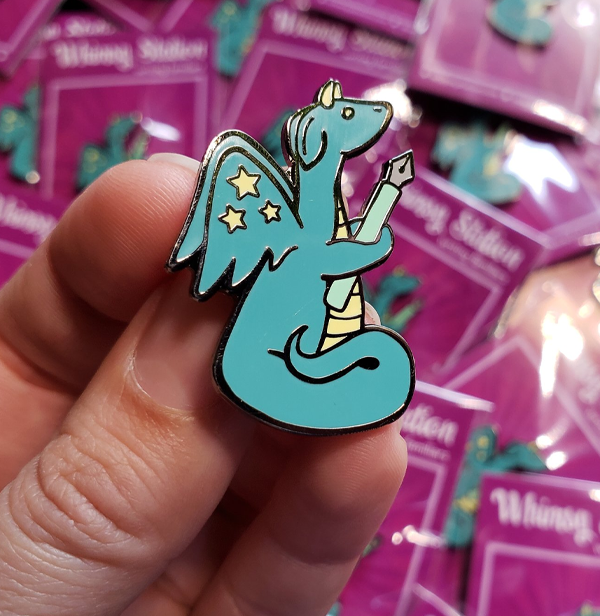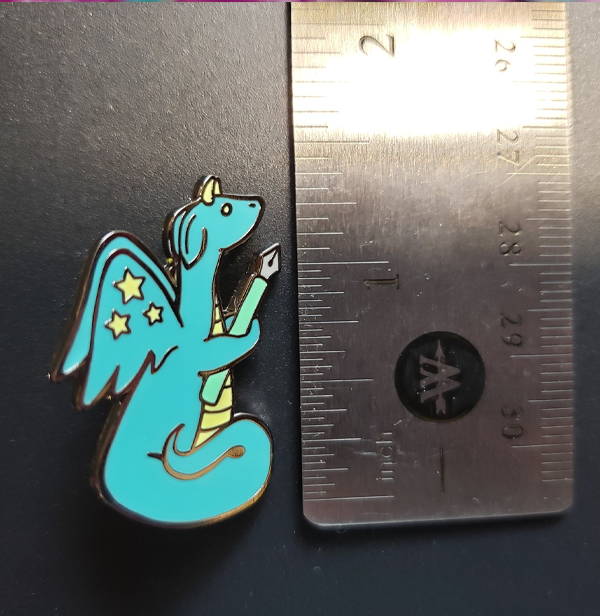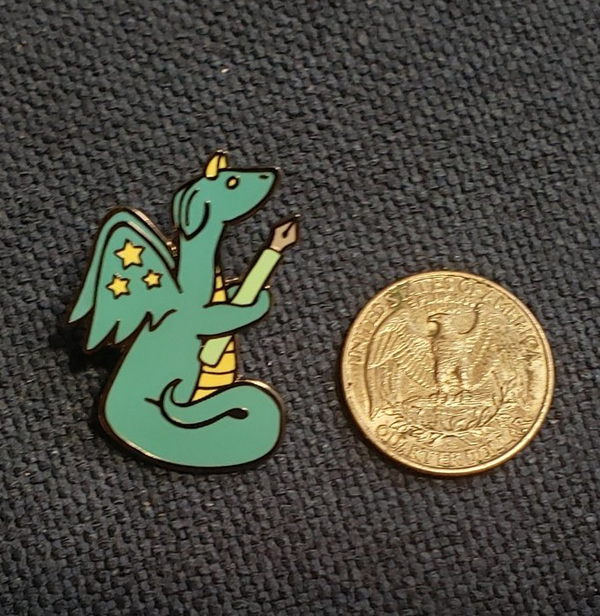 Dragon Writing Familiar Enamel Pin
This sweet little dragon is ready to help you get down your next masterpiece!  The dragon writing familiar has a fountain pen, starry wings, and is ready to give a bit of extra inspiration to your project.  
The dragon is a hard enamel pin with black nickel plating and a yellow rubber clutch.  It is 35mm tall (just about 1 3/8 inches).