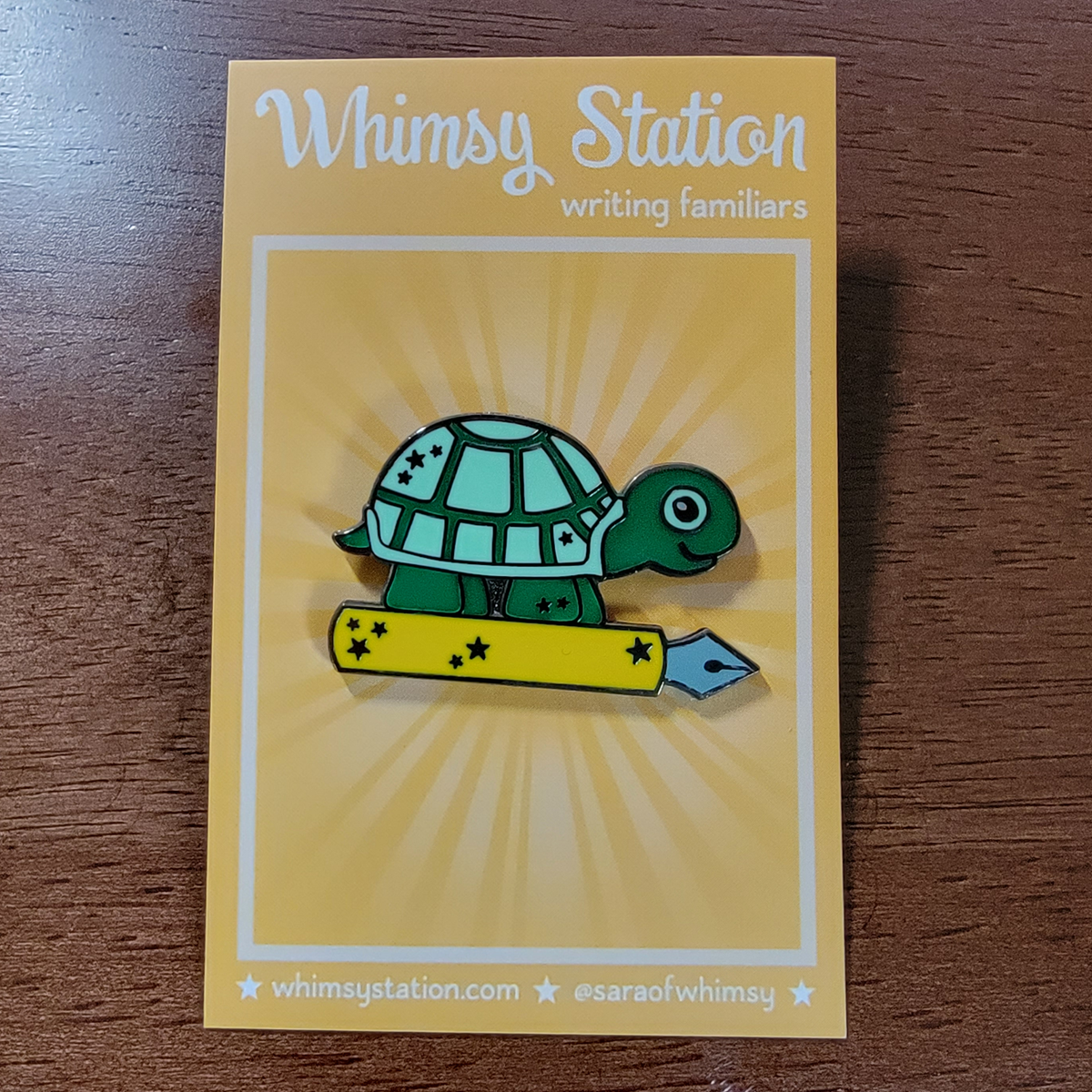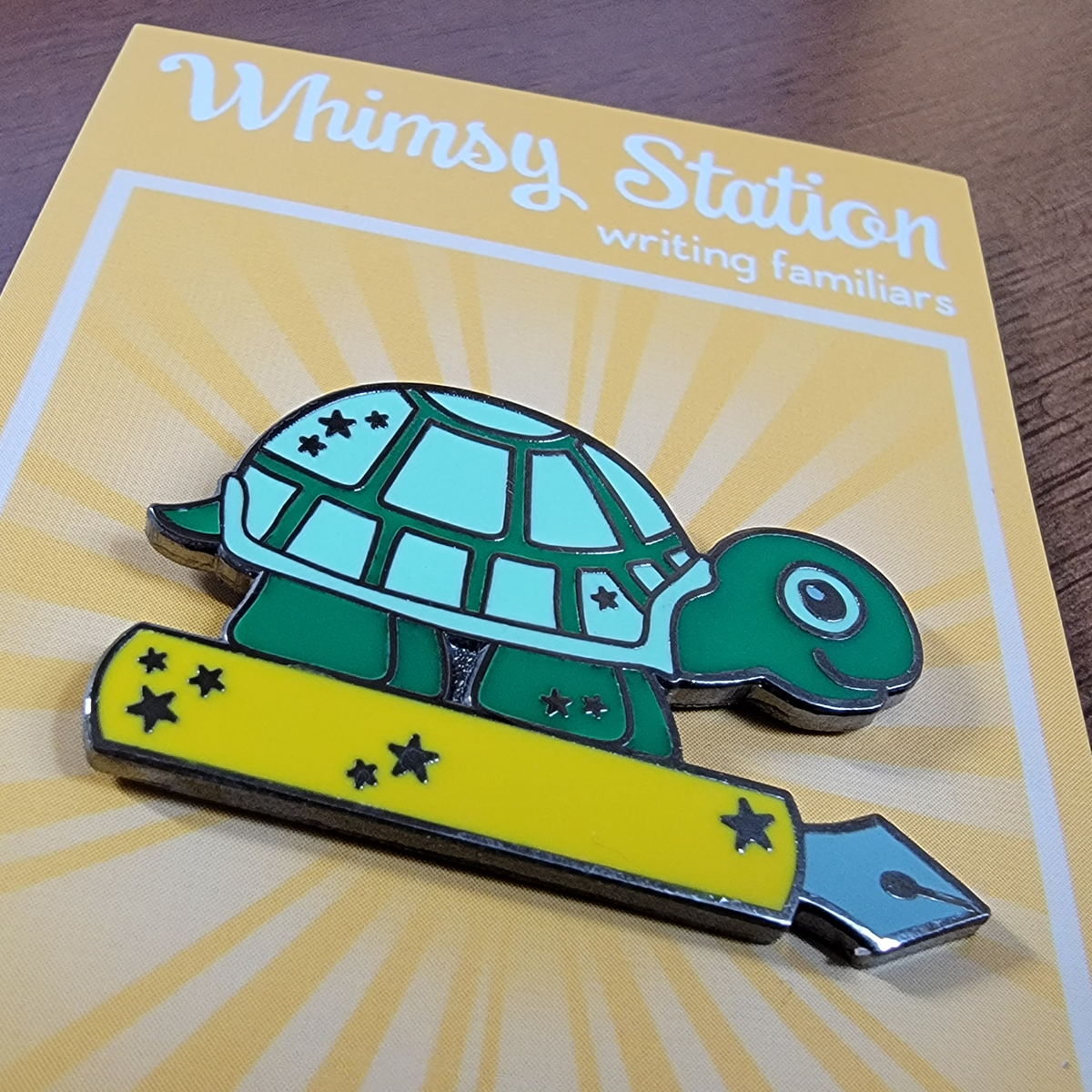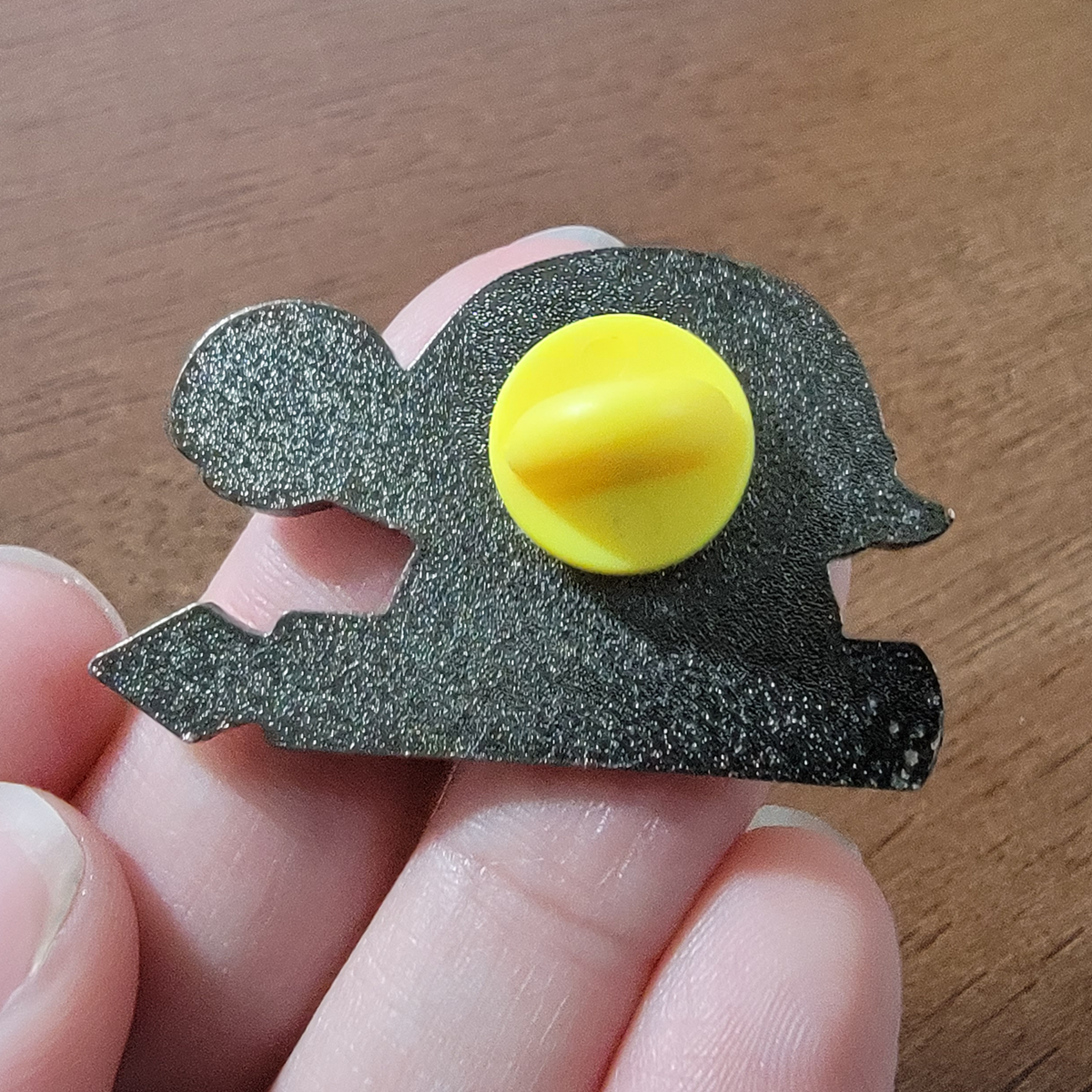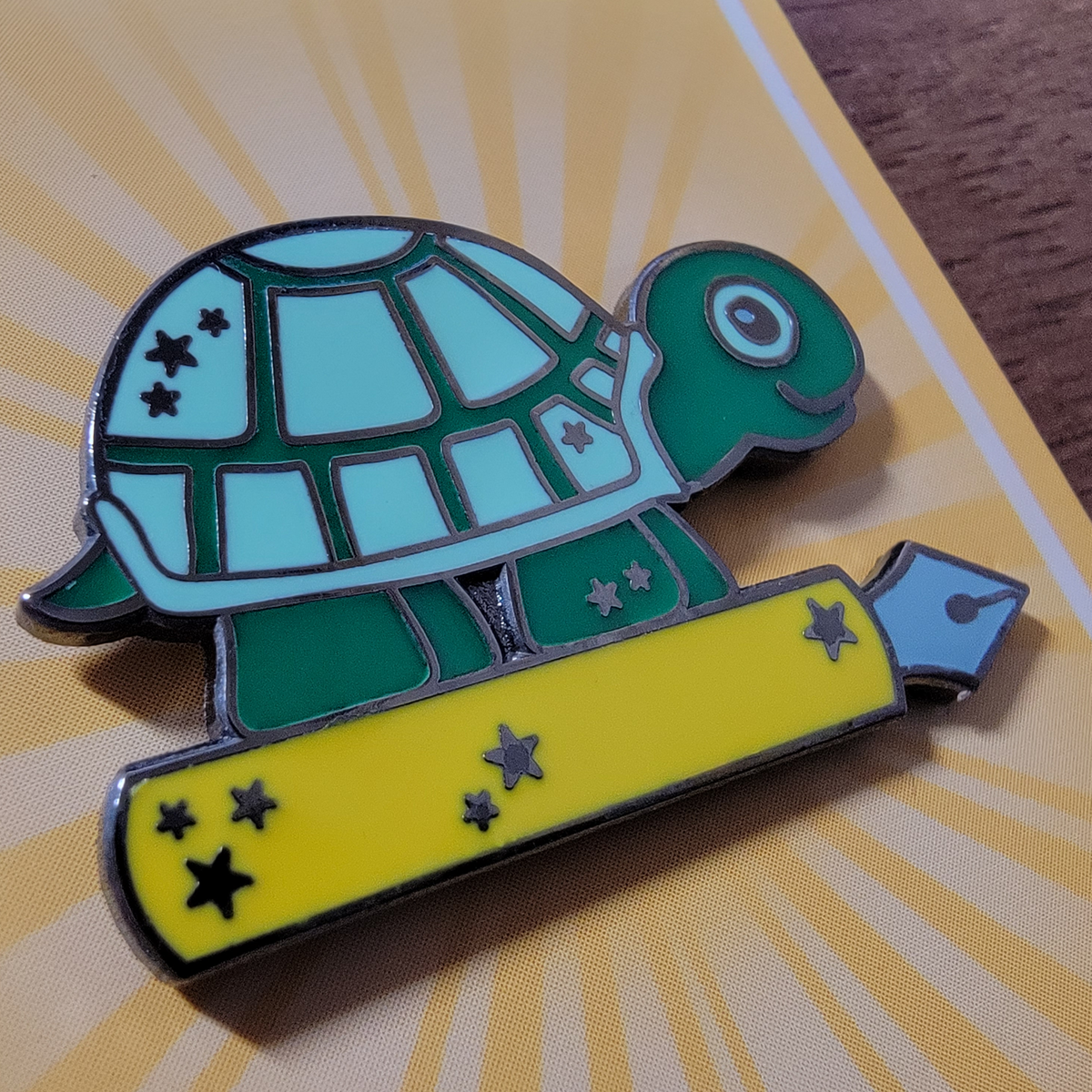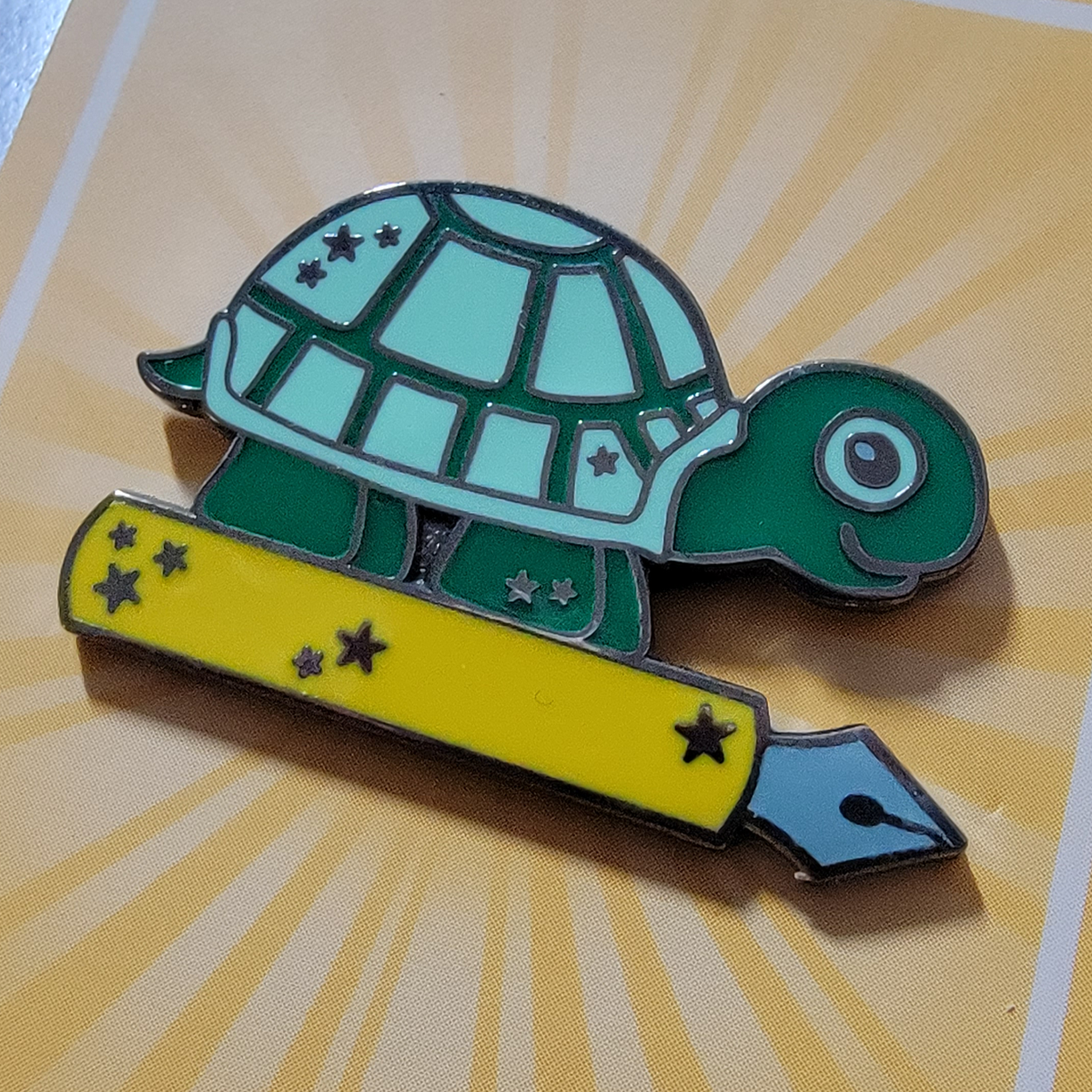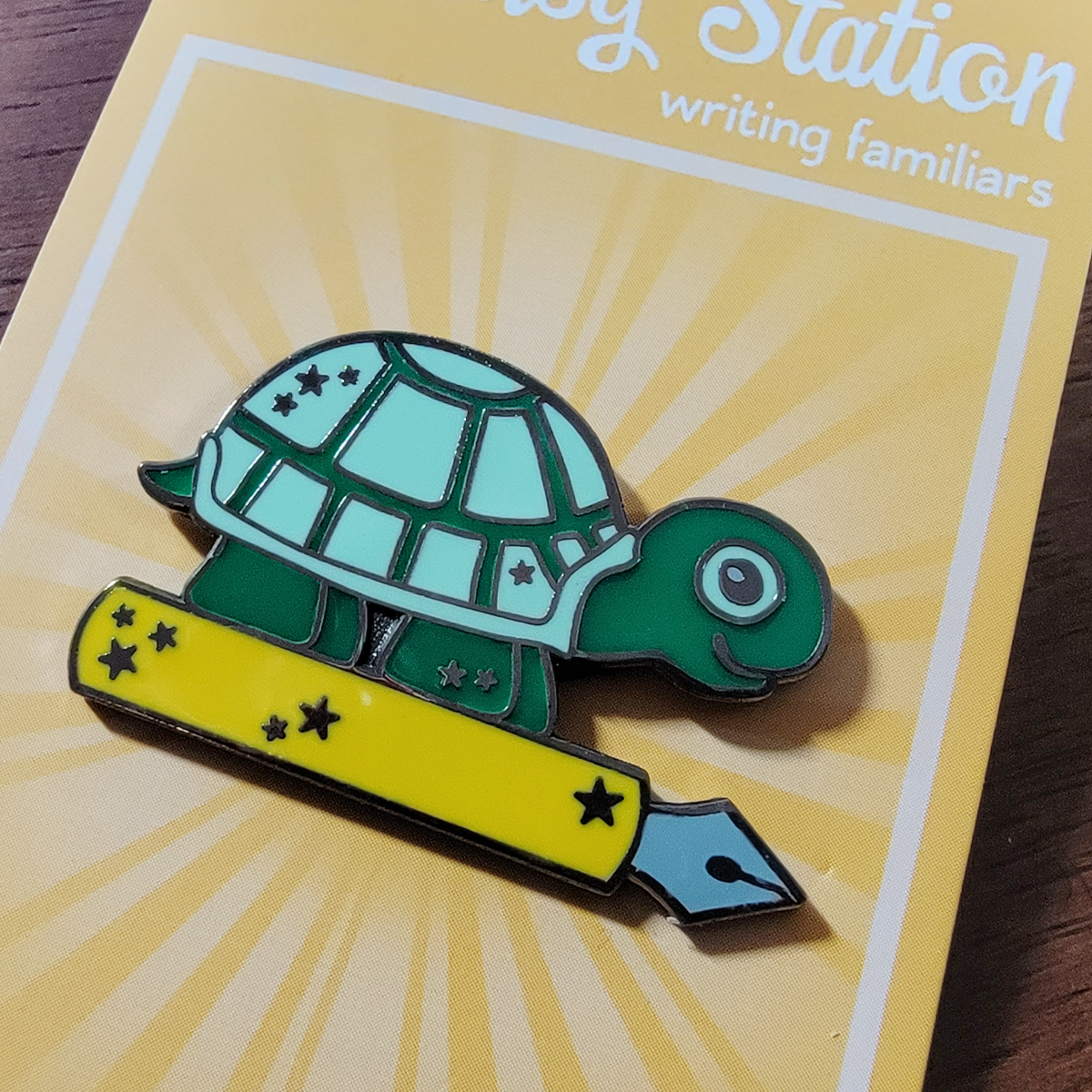 Turtle Writing Familiar Enamel Pin
This little turtle is moving along at its own pace, but with just as much inspiration as any other writing familiar!  It is standing on top of yellow fountain pen with shiny black stars.  The smiling turtle is dark green with a light green shell and it has stars on it as well.  

The turtle is a hard enamel pin with black nickel plating and a yellow rubber clutch.  It is 37mm wide.