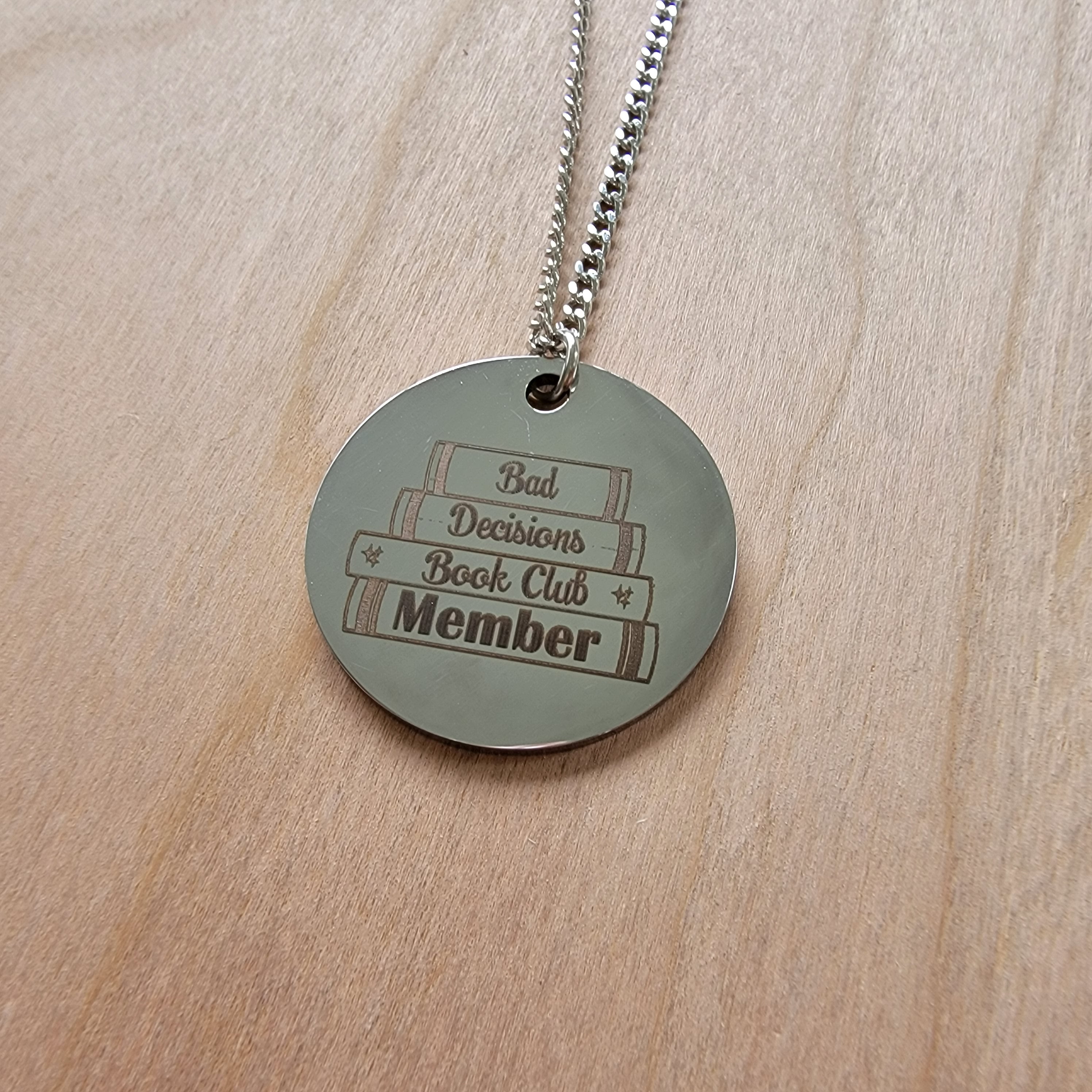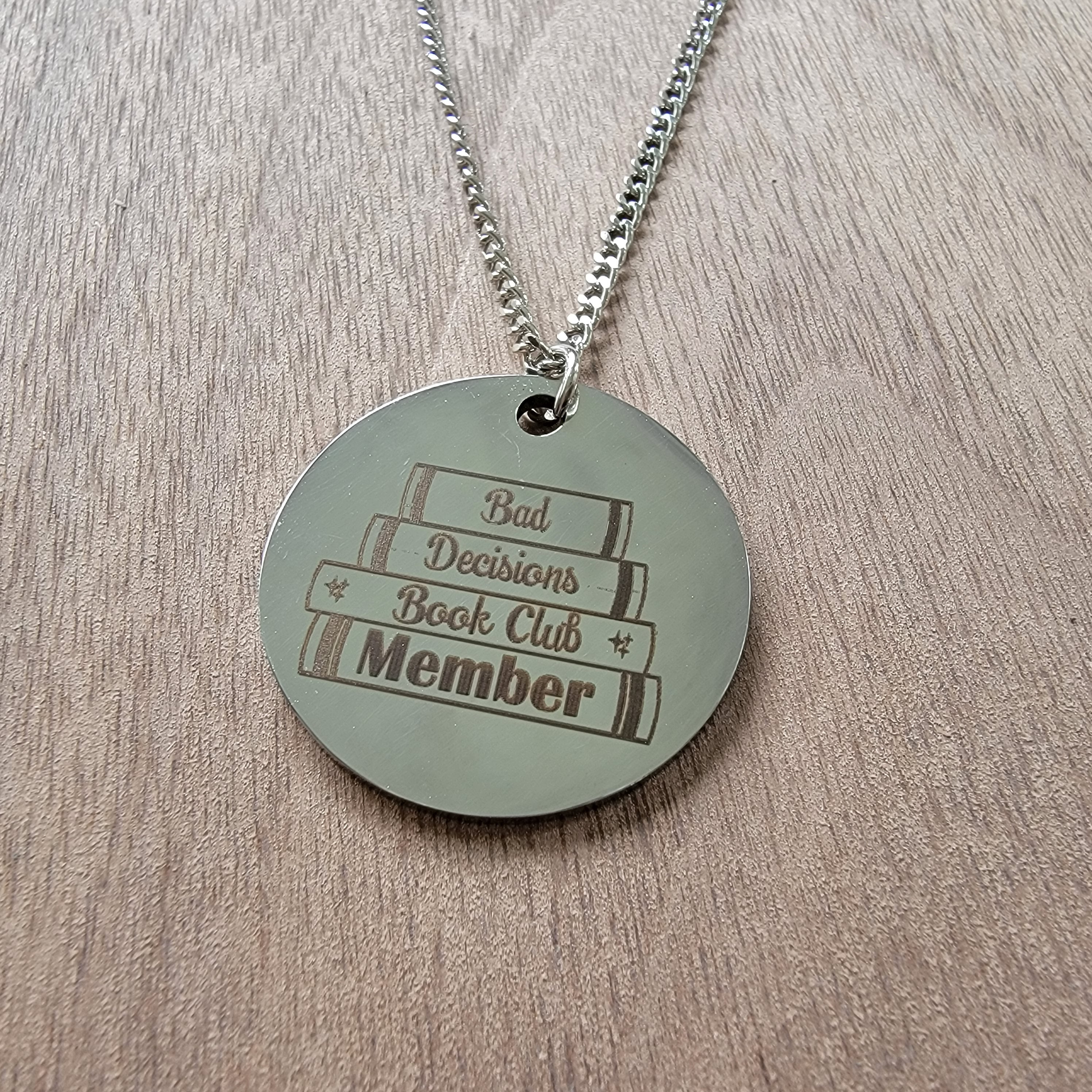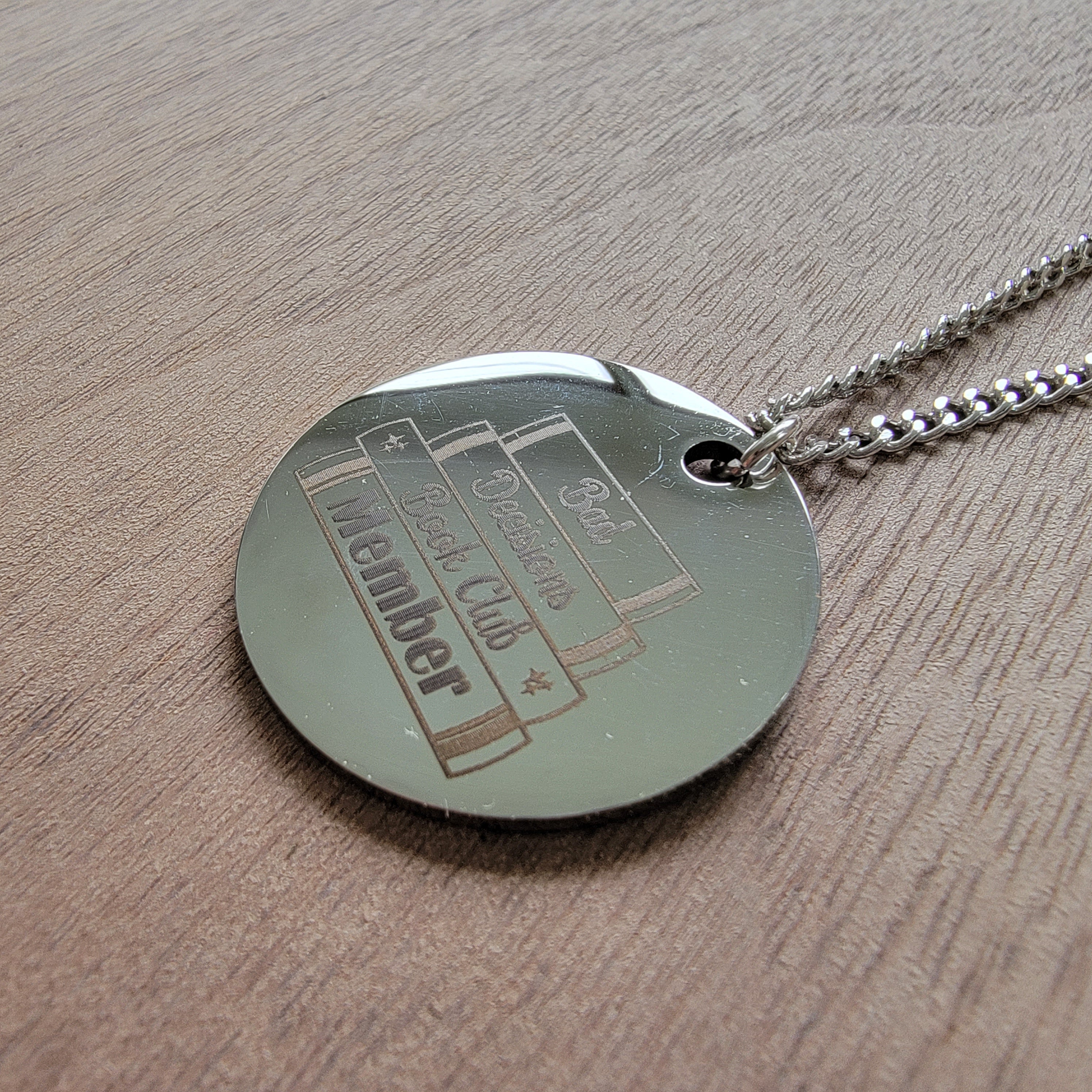 Bad Decision Book Club Pendant
A laser engraved pendant to go along with your questionable reading habits!  A stack of books to let everyone know that you were probably up until 4am because you started a new book thinking you could only read a few chapters.
Pendants are 35mm tall by 23.5mm wide. Comes on a matching chain.  
Bad Decisions Book Club pendants are made to order, please allow up to a week before shipping. Placement may vary slightly.