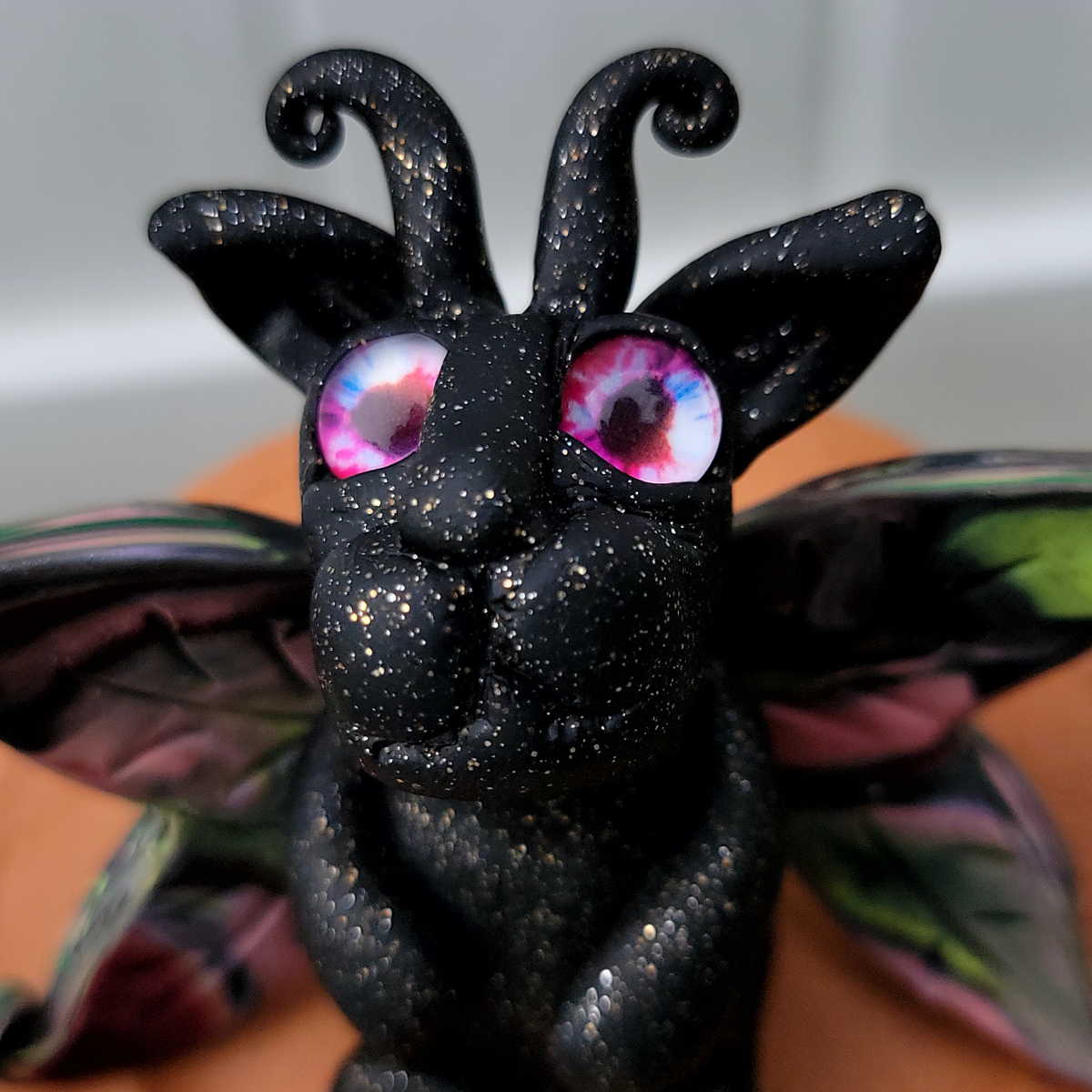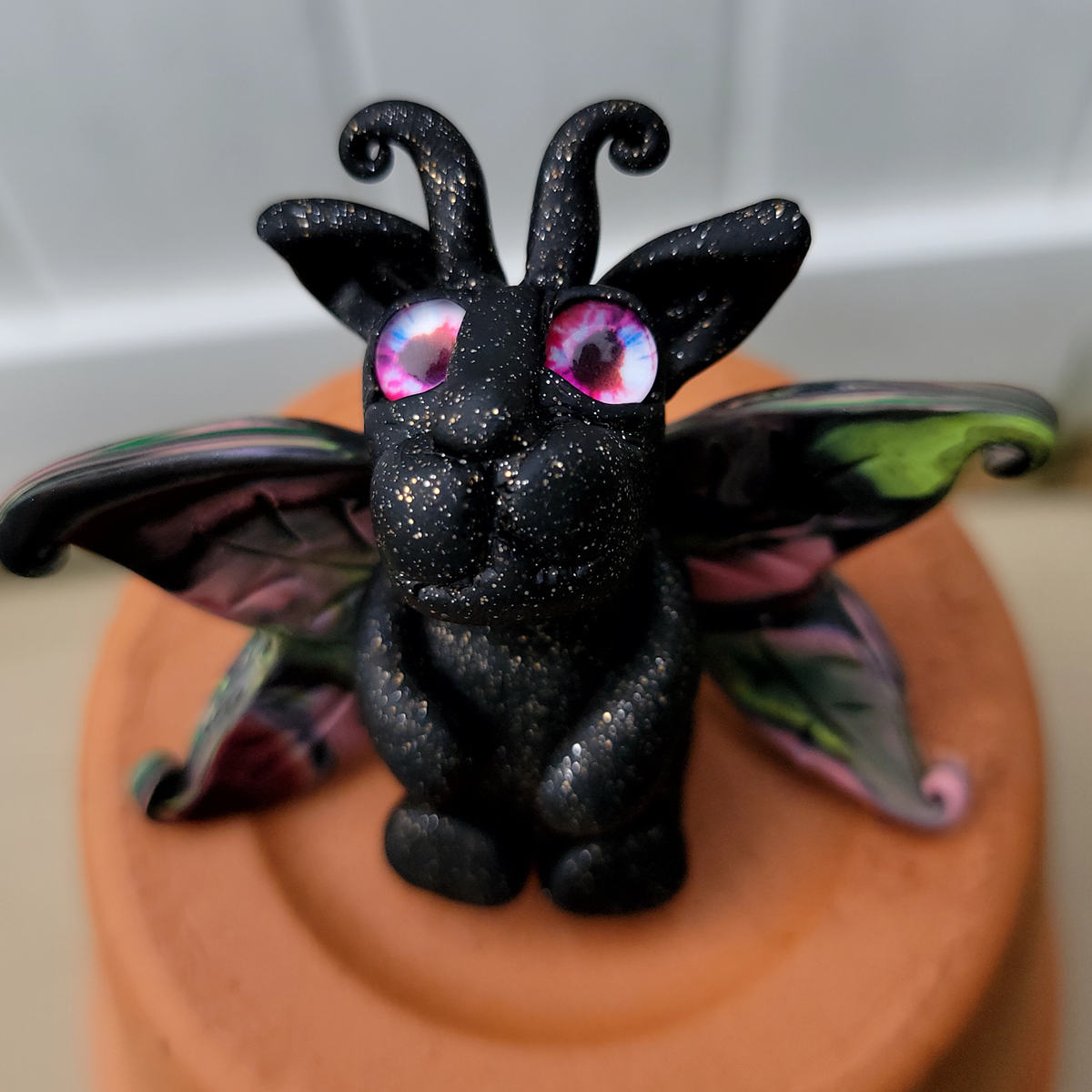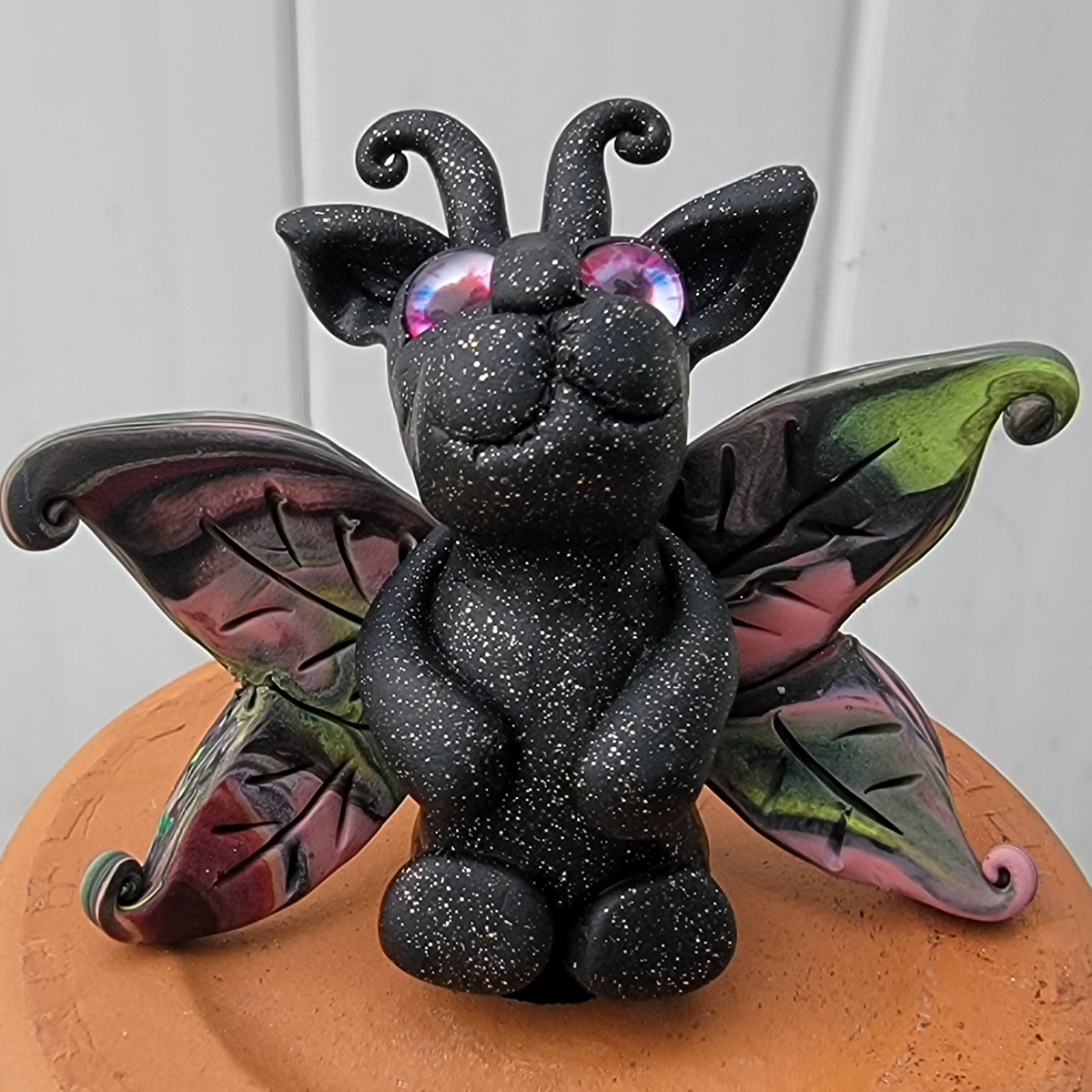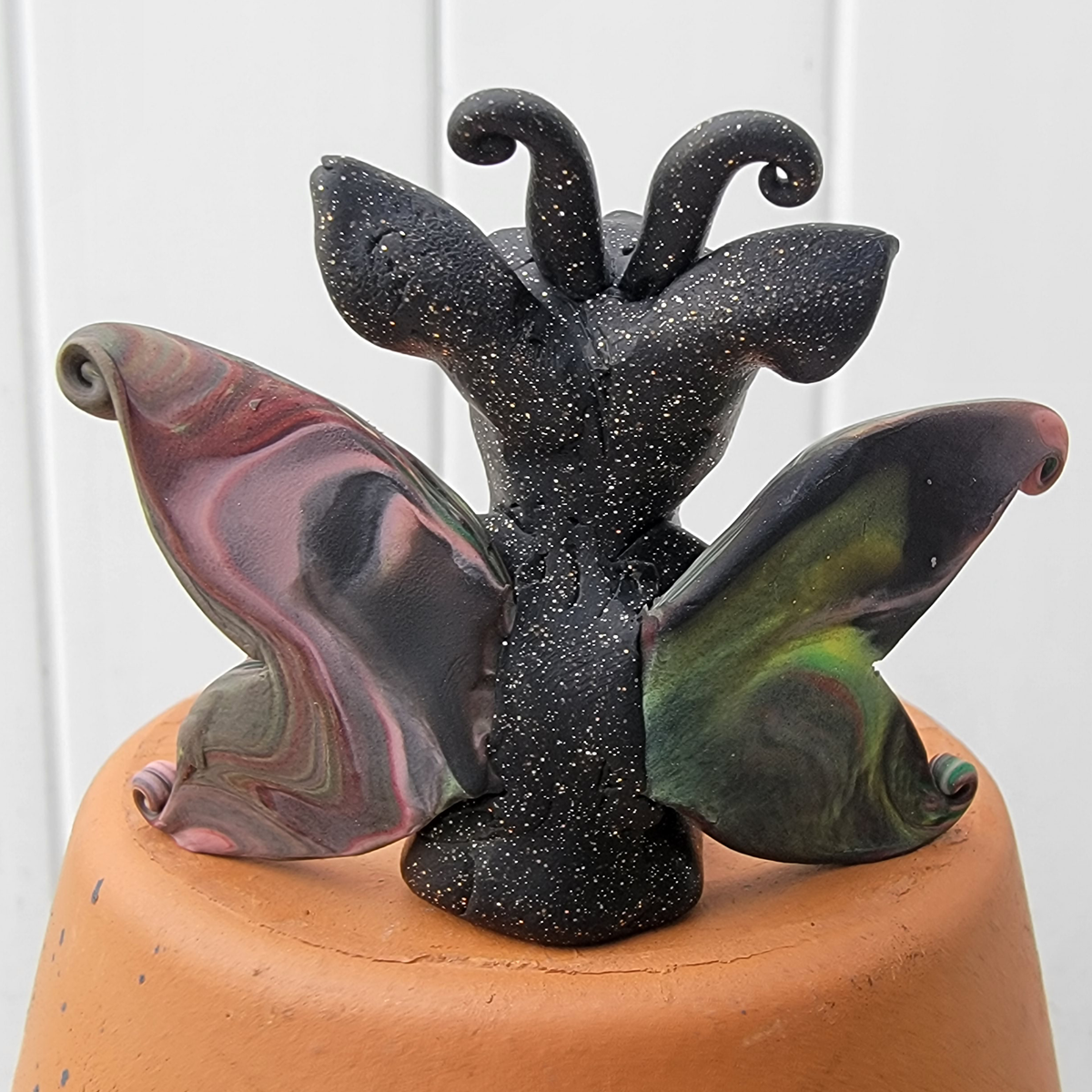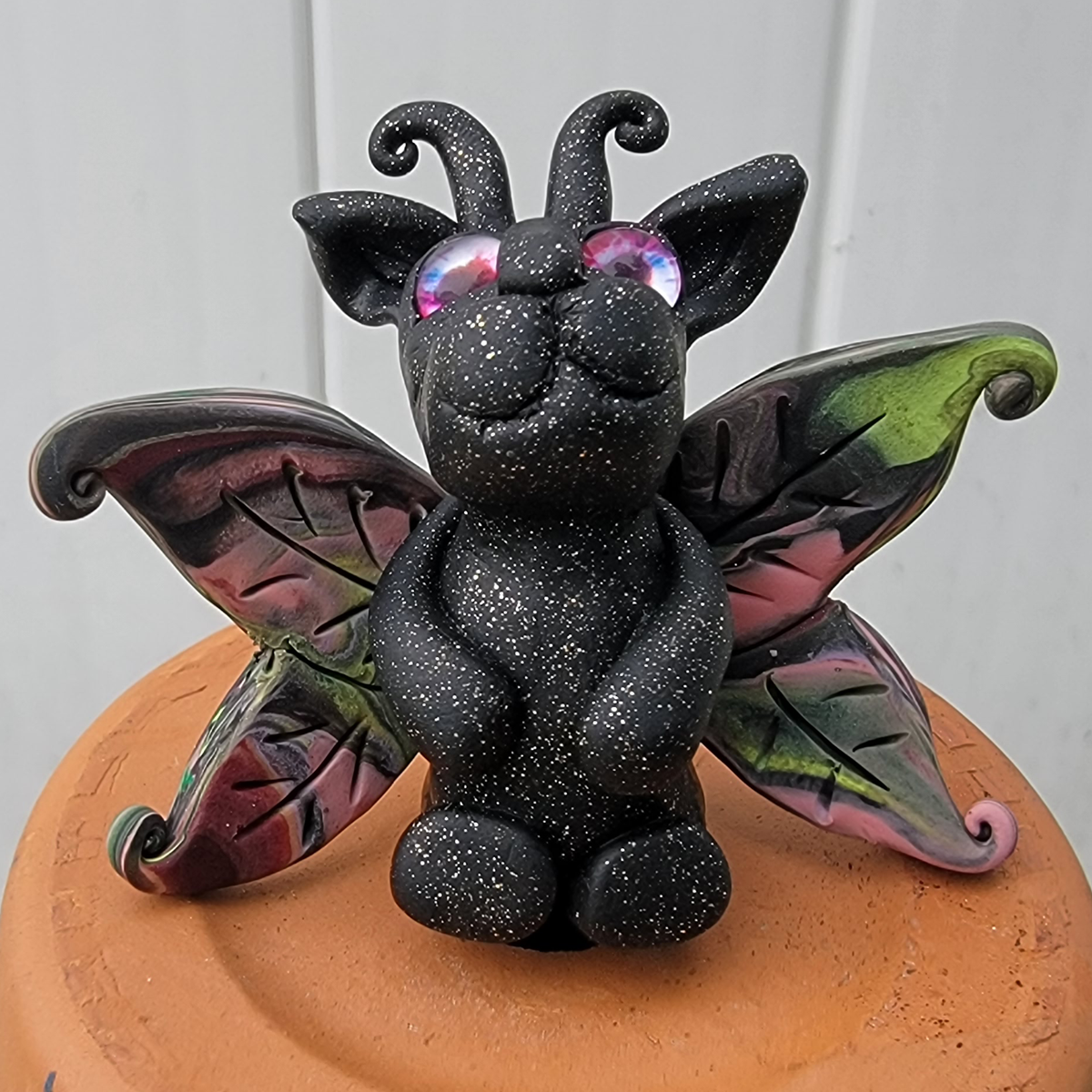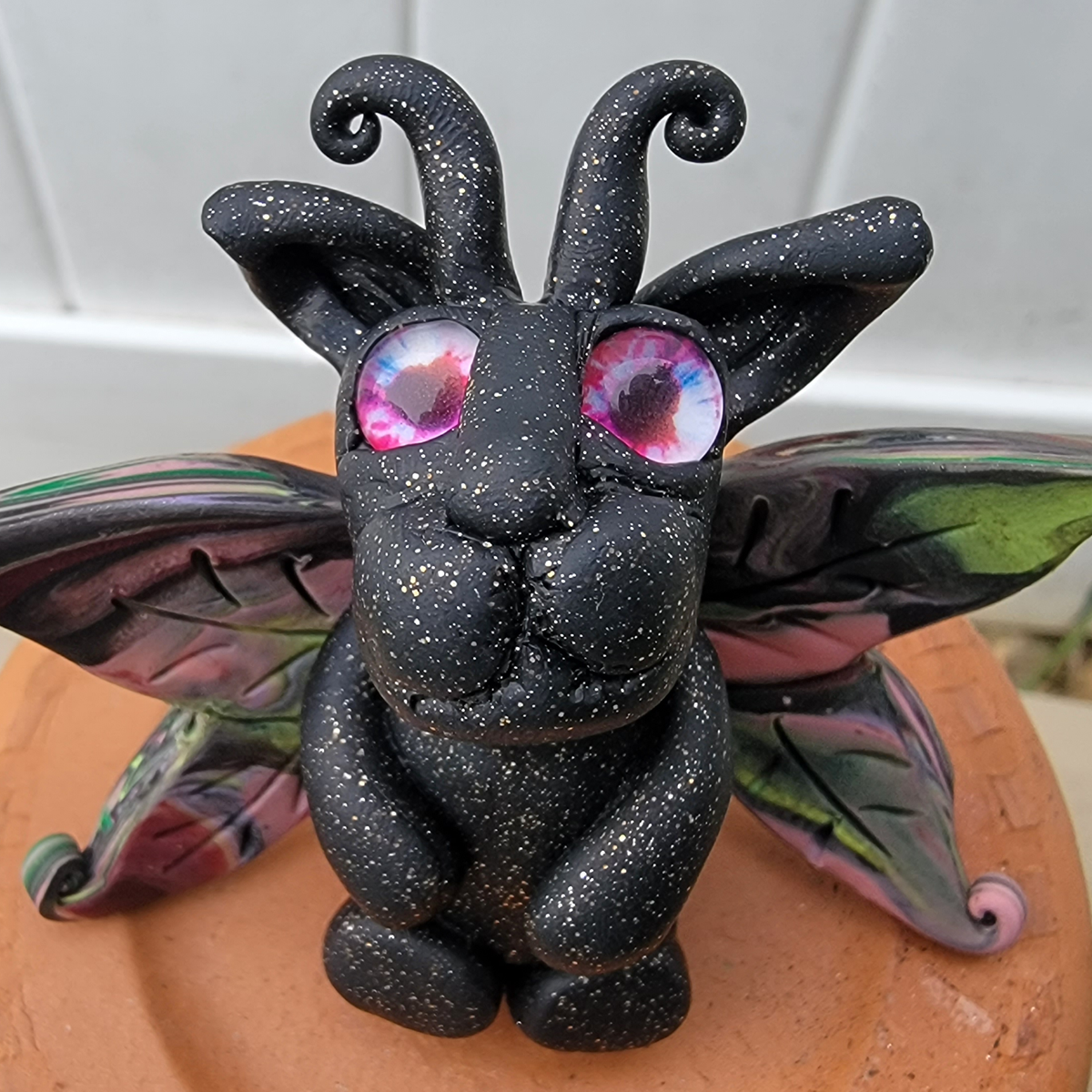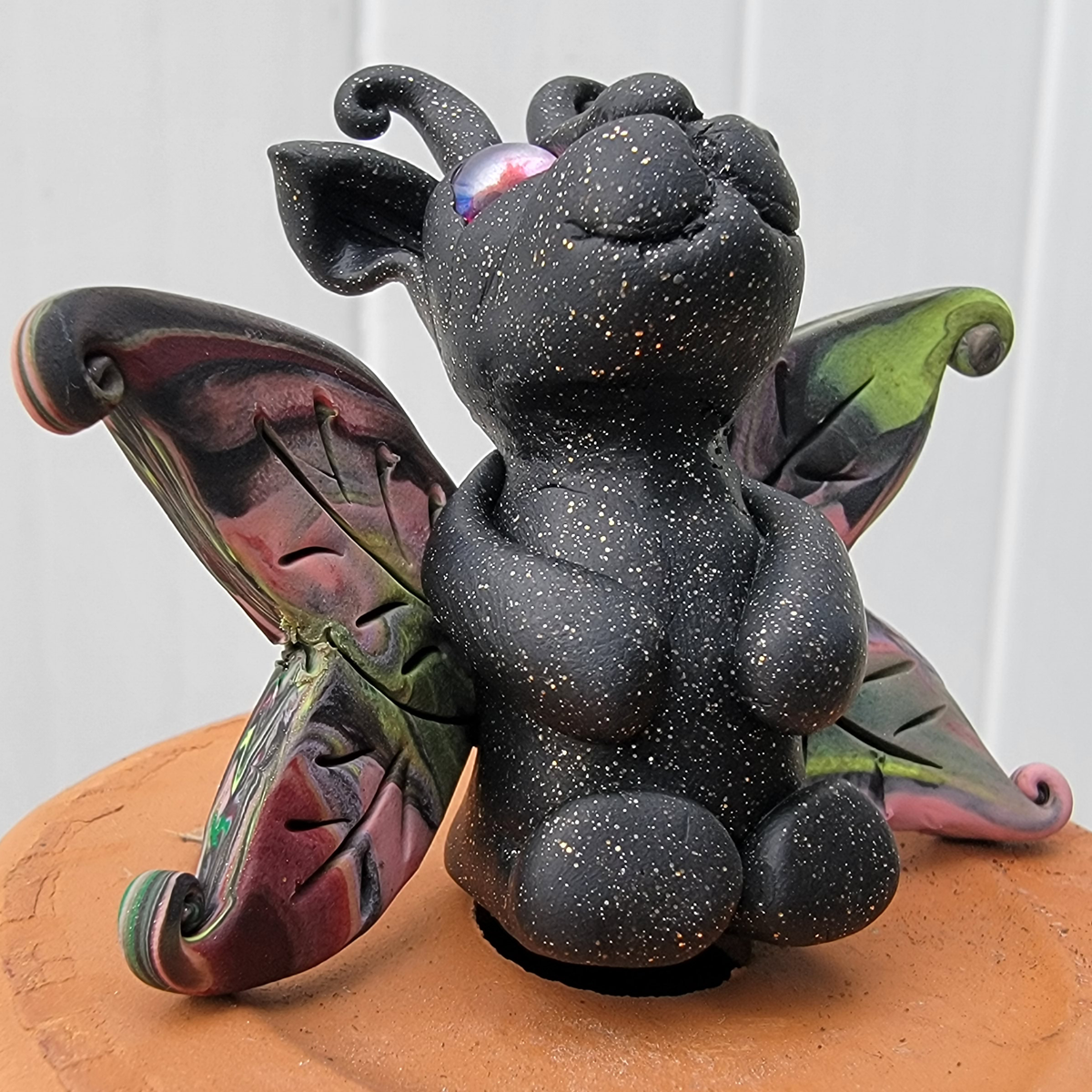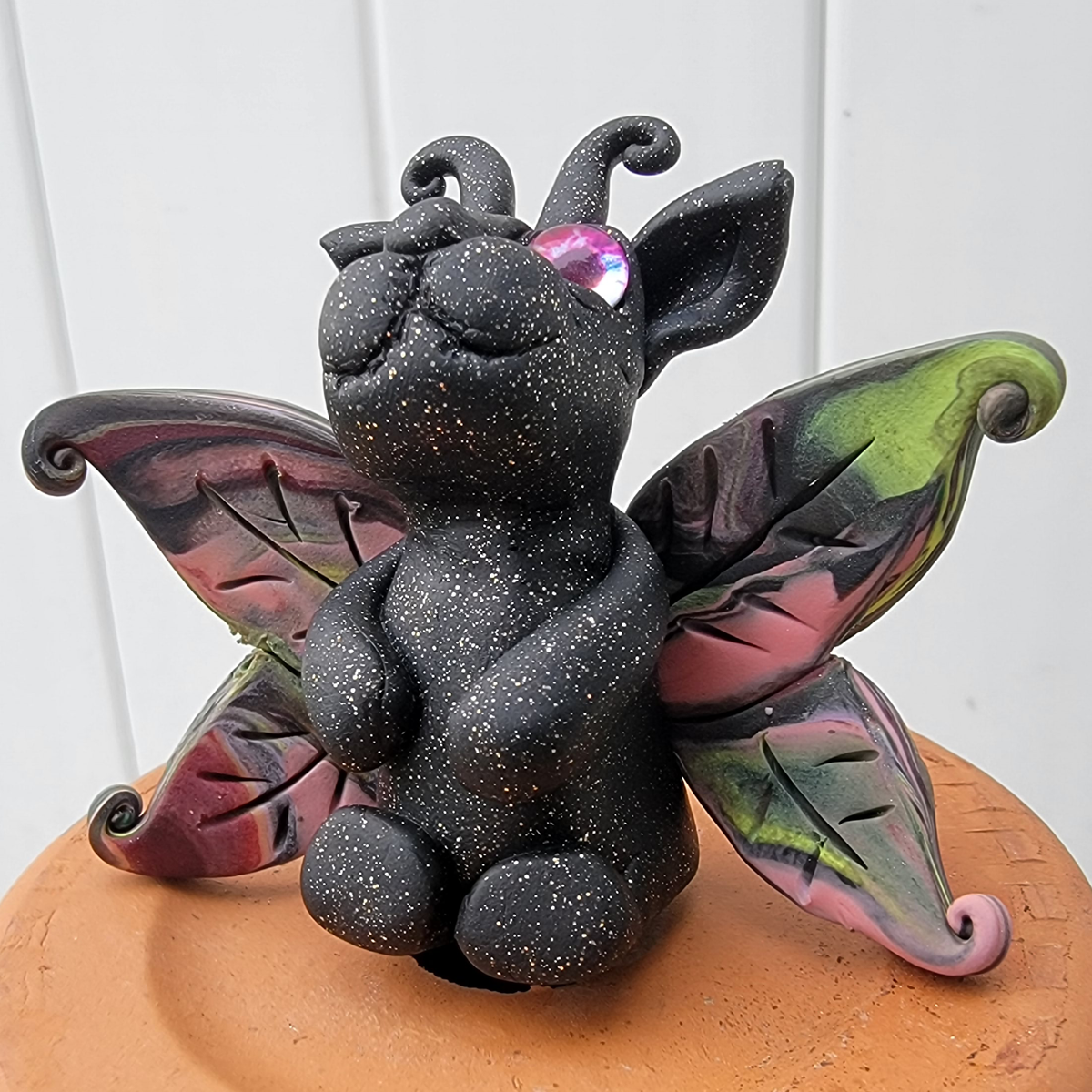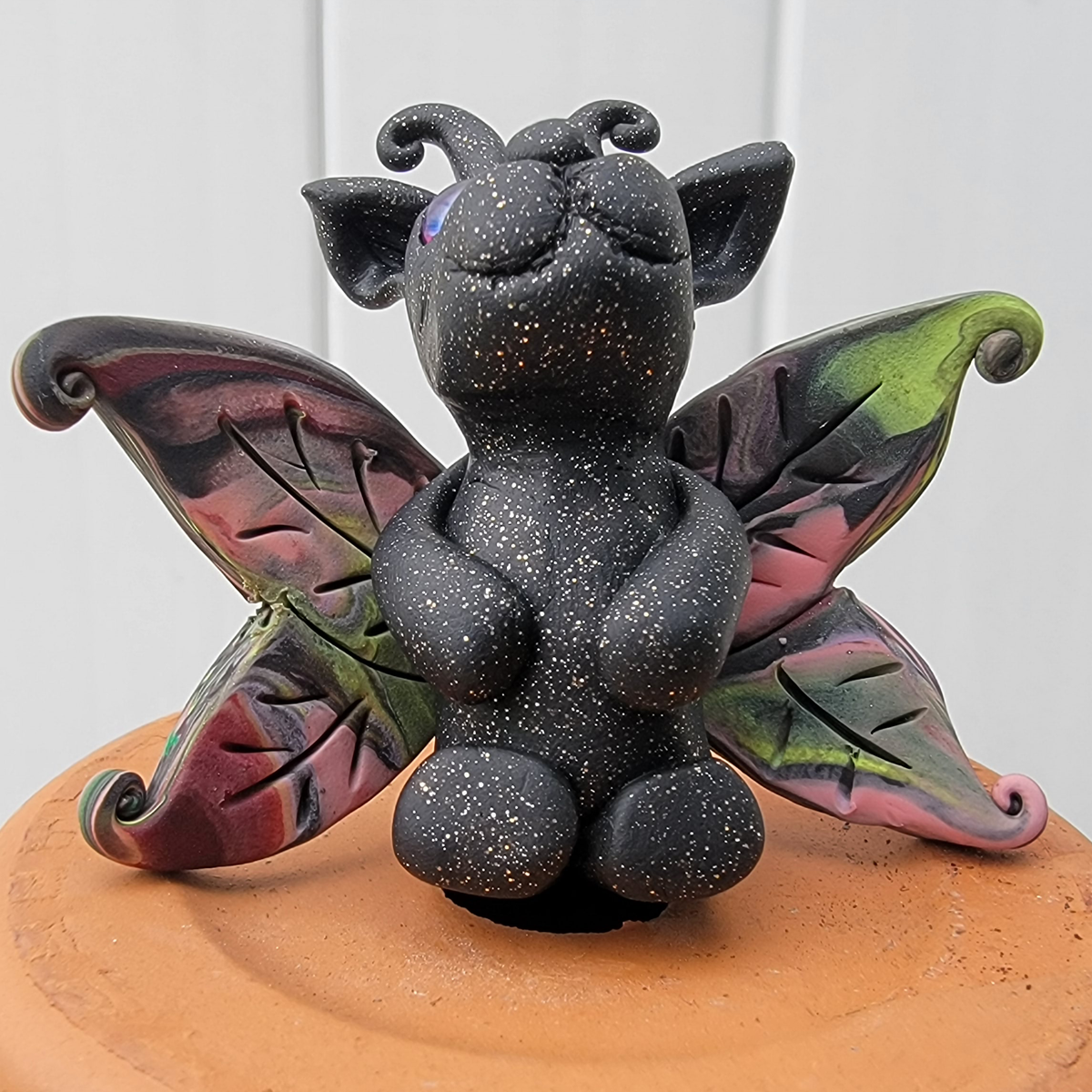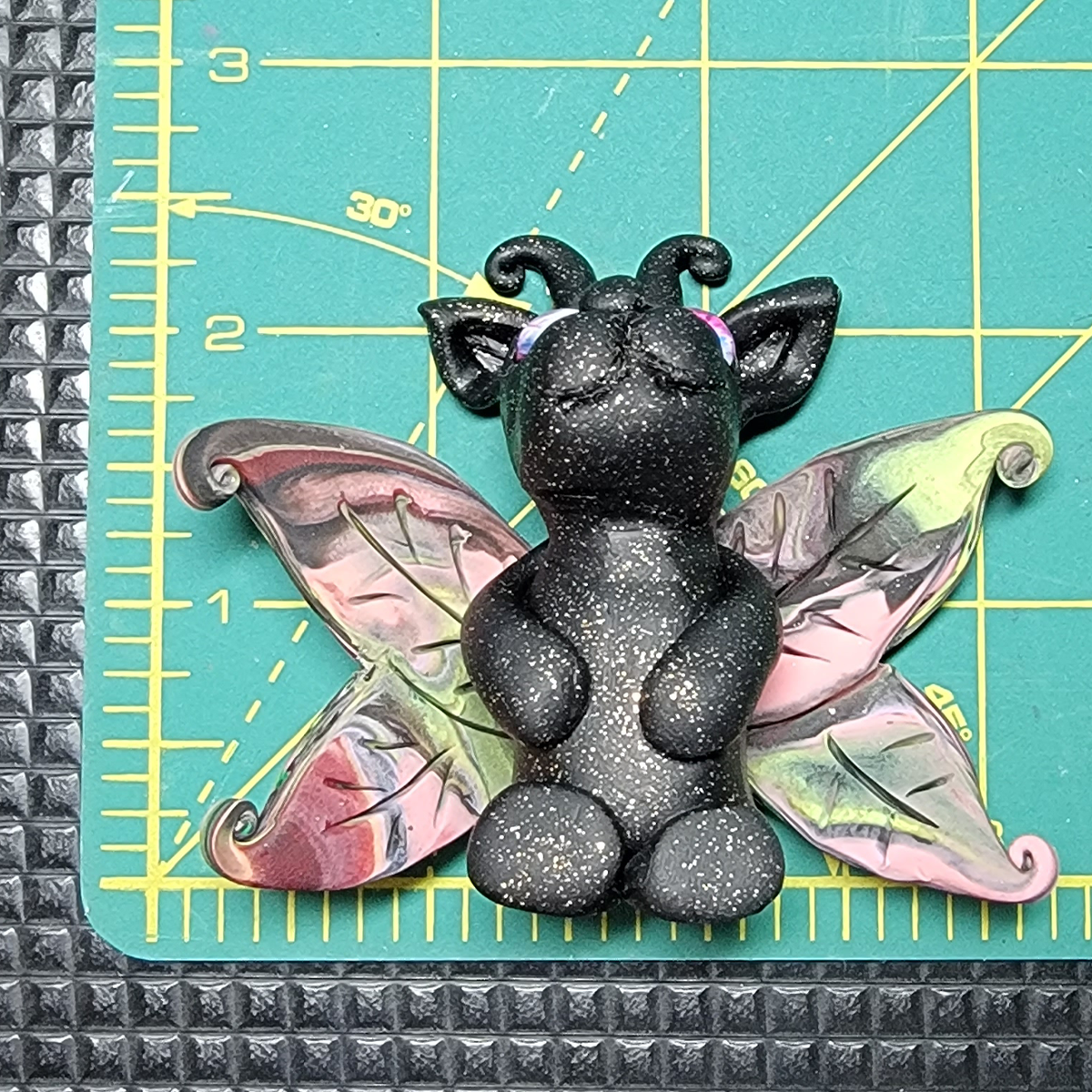 Fairy Gargoyle
This little gargoyle decided it wanted to be a fairy!  Handmade with polymer clay and glass eyes, this little one sparkles with a gold shimmer on black, and has multicolored wings.  
Polymer clay sculptures are delicate, not meant to be used as toys.  They make excellent decorations or desk companions though!  
Gargoyles are 2-3 inches tall.  Check last photo for a sense of size (mat is in inches).