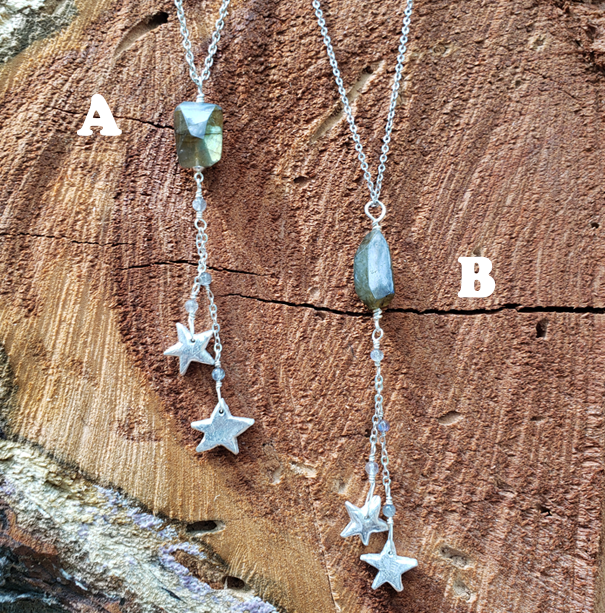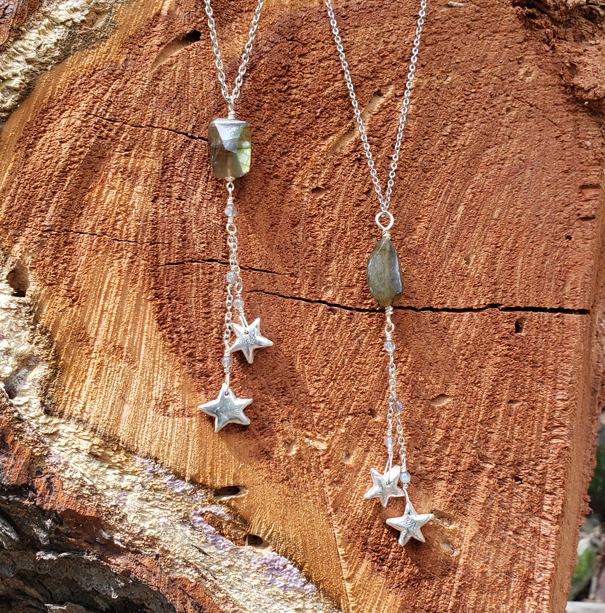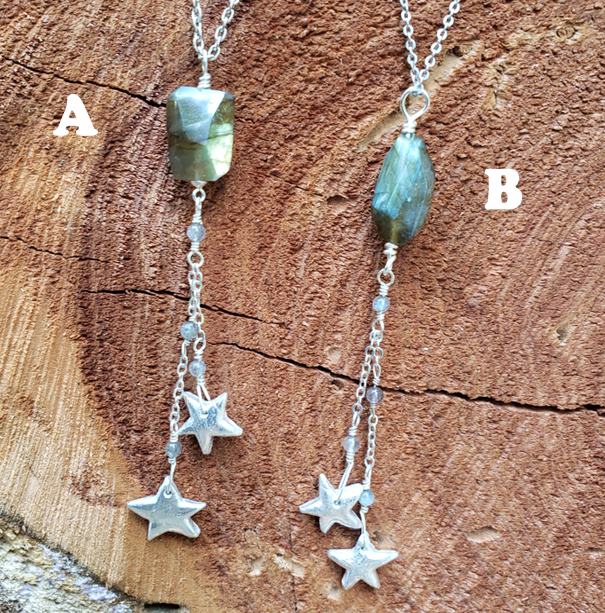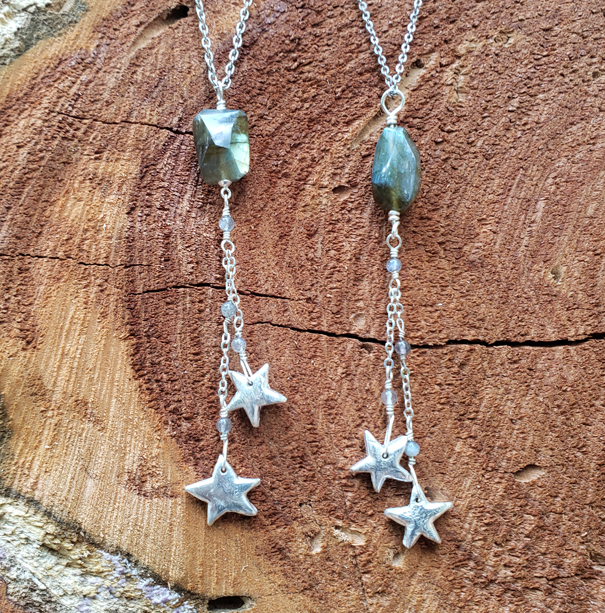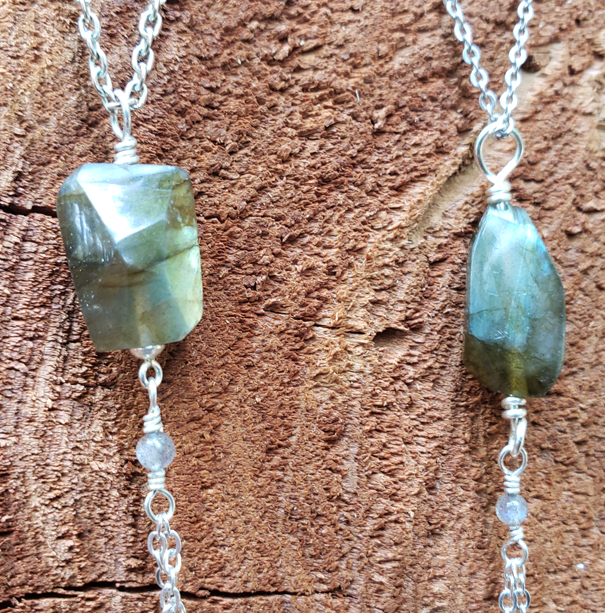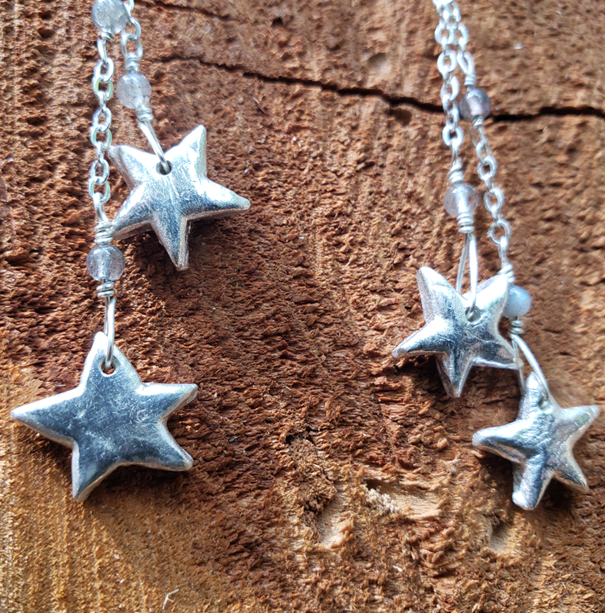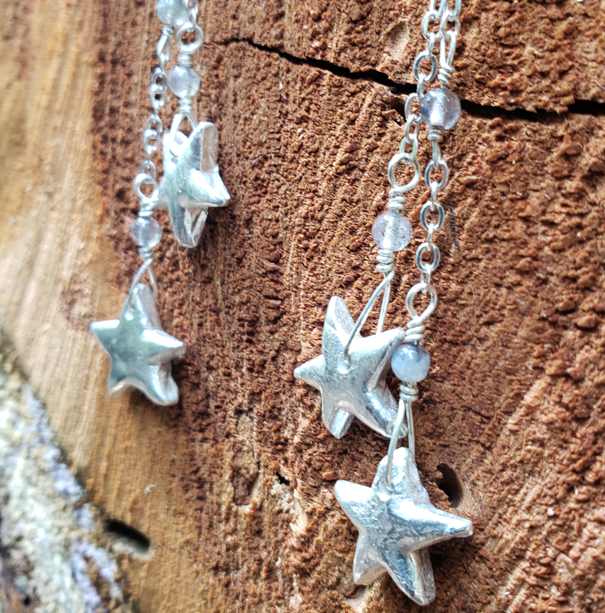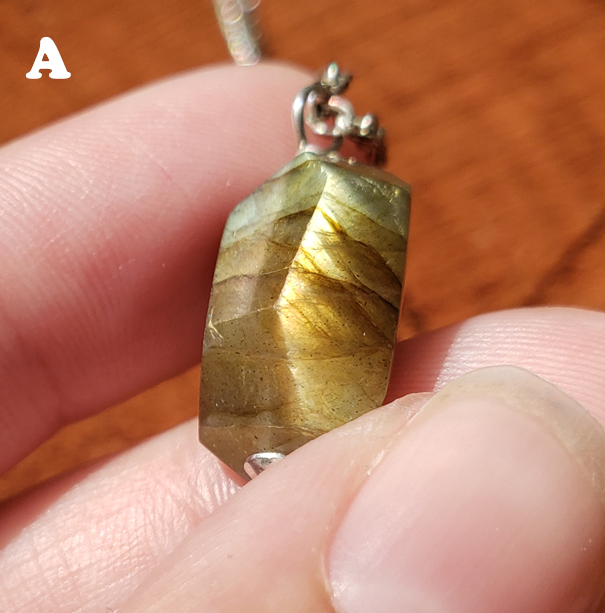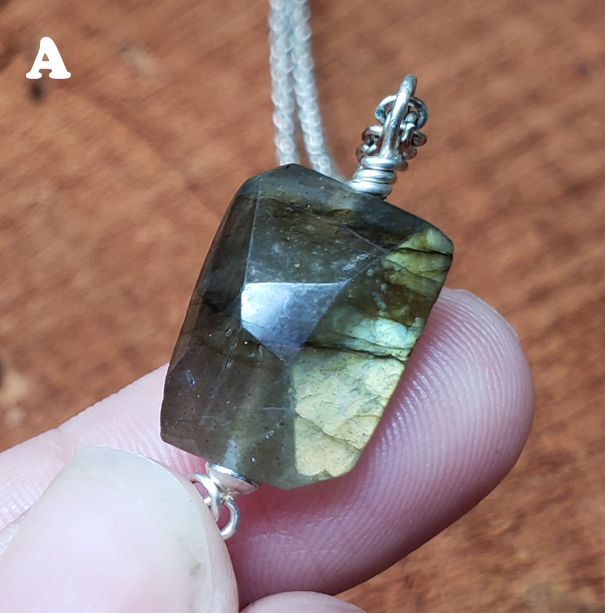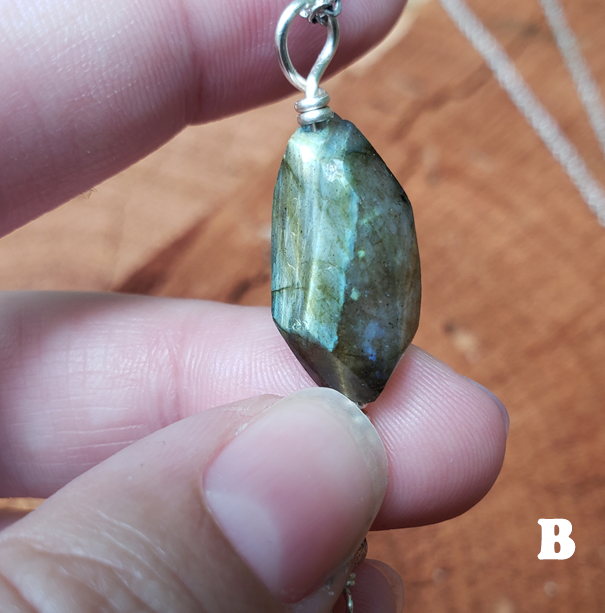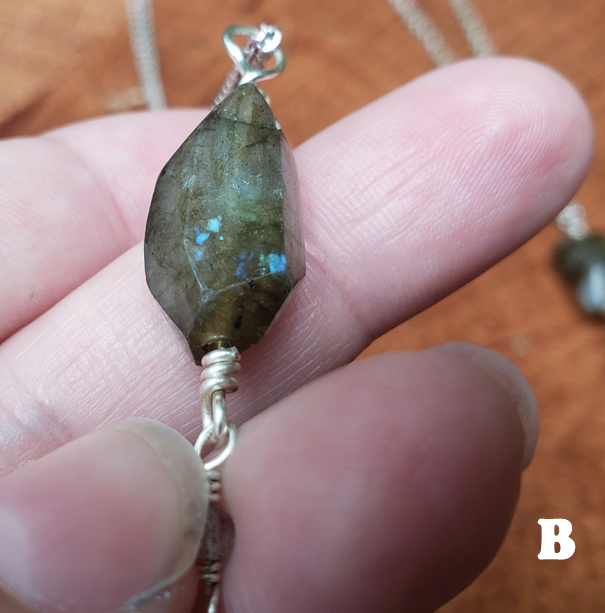 Falling Stars Necklace
Two handmade fine silver stars hanging from a piece of faceted labradorite.  The stars hang on chains with small labradorite beads there to accent them.  Labradorite is a stone that stands for creativity and fantasy, and will flash yellow to blue in the sunlight.  
Pick from one of two magical necklaces.  Please look at the photos closely! 
Stars are handmade from fine silver (.999, as opposed to .925 which is sterling silver).  This necklace comes on a 30 inch chain.