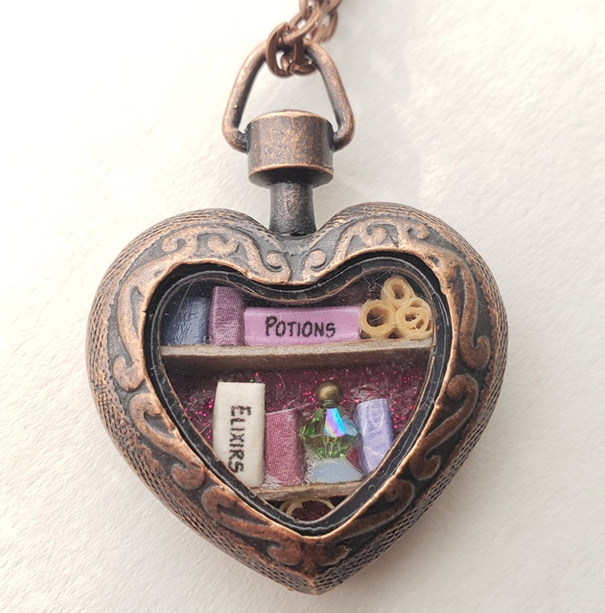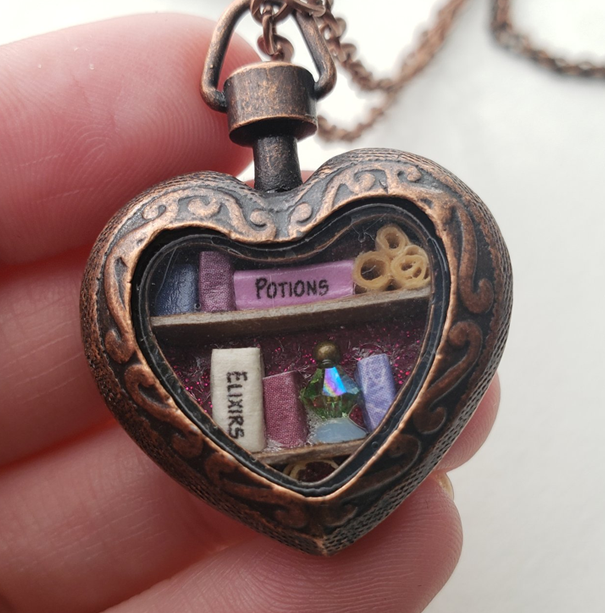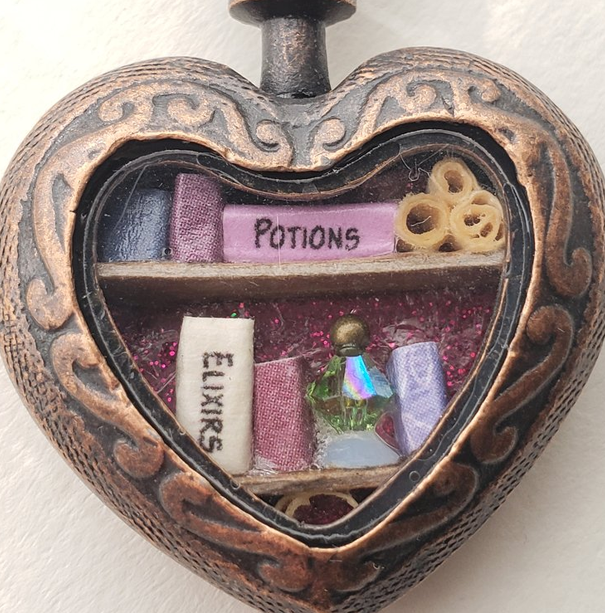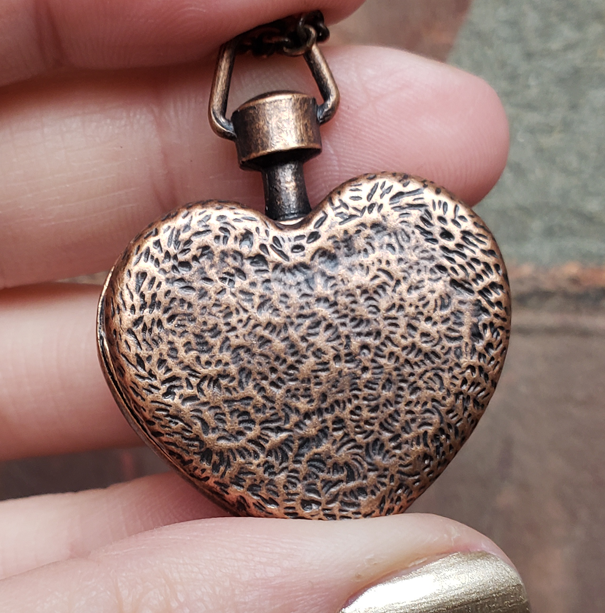 Heart Library with Potion Bottle
A miniature library inside a heart pendant, with books, scrolls, and a a potion bottle.  This library also features a book of potions and a book of elixirs, in case you're looking for an extra bit of magic!   
All elements are glued in place and sealed with acrylic varnish. The heart is approximately 30x28mm.  Comes on a matching chain.
You can find more miniature libraries, of different shapes and sizes, on the collection page.