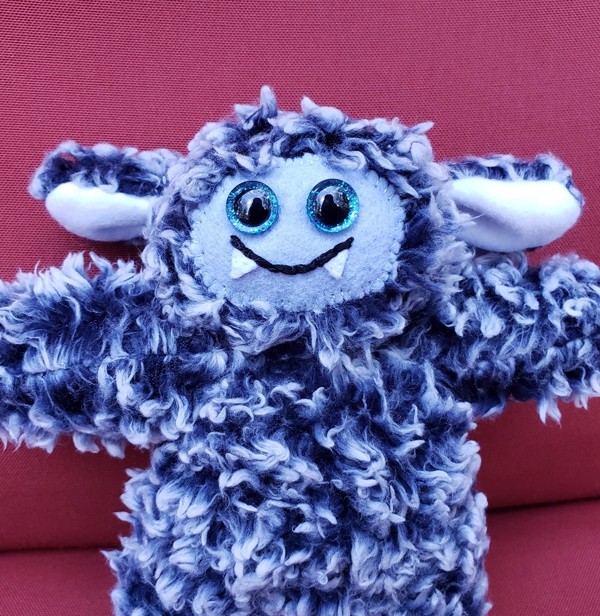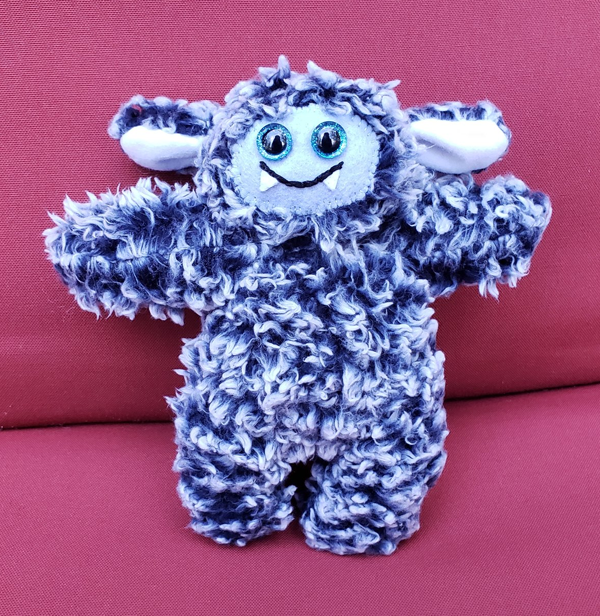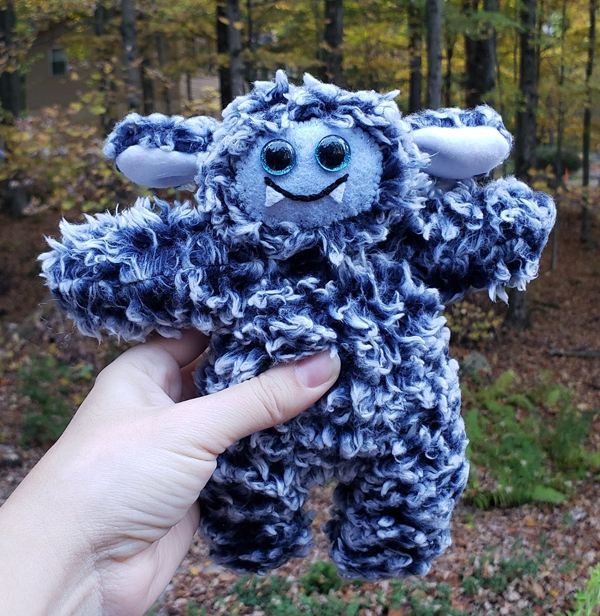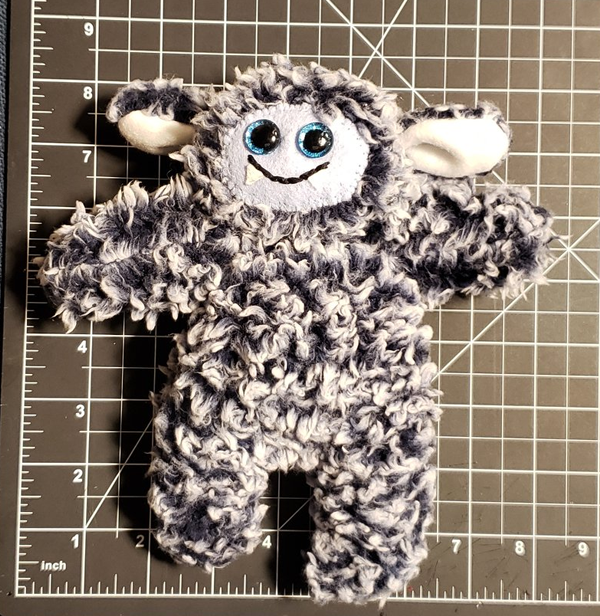 Smiley Blue Cozy Monster
This smiley blue cozy monster is just delighted with EVERYTHING!  With sparkling blue eyes and a big smile, it's ready to brighten up your day.  This cheerful monster is just about 8 inches tall.  
Handmade with sherpa fleece and felt.  Cozy monsters are not recommended for children under 3 years of age. 
Note: we have two hypoallergenic dogs in the house.