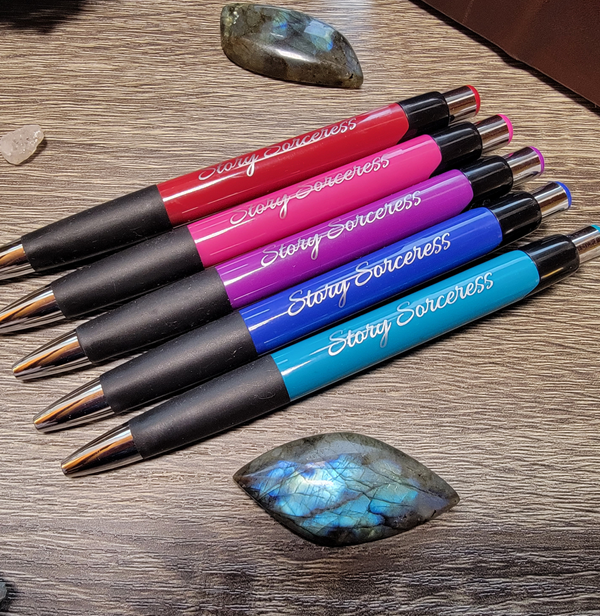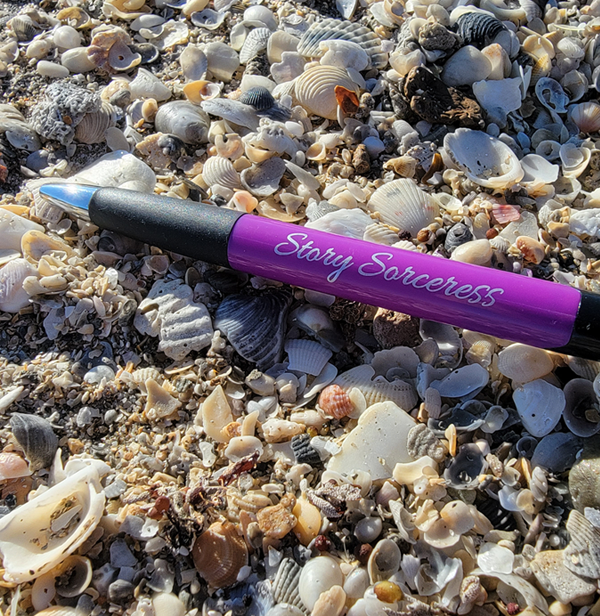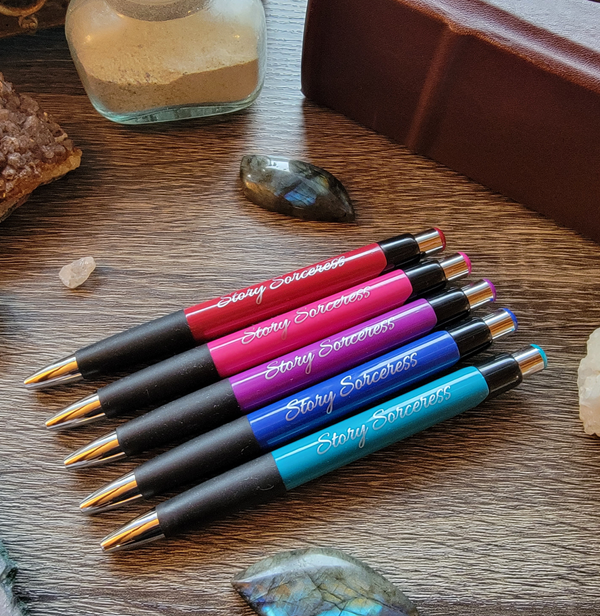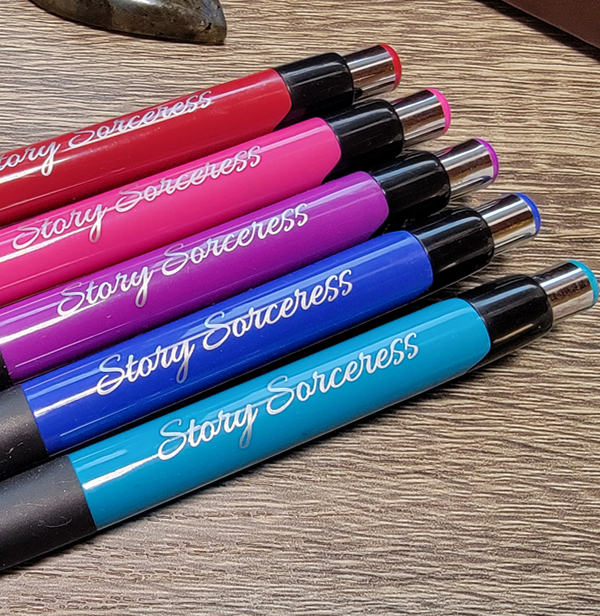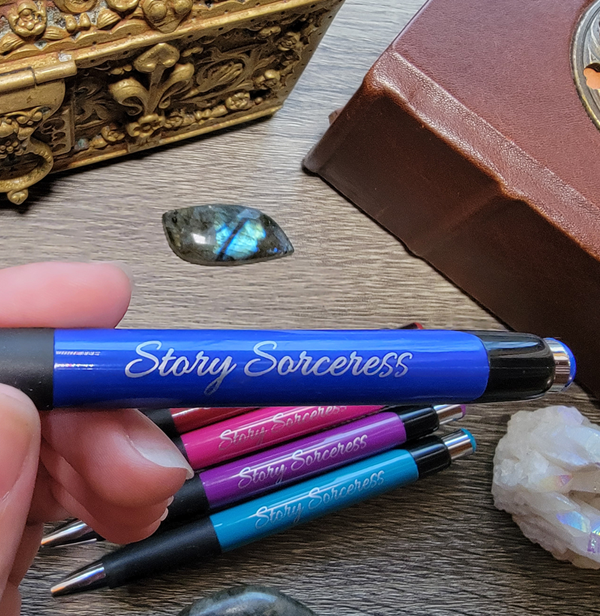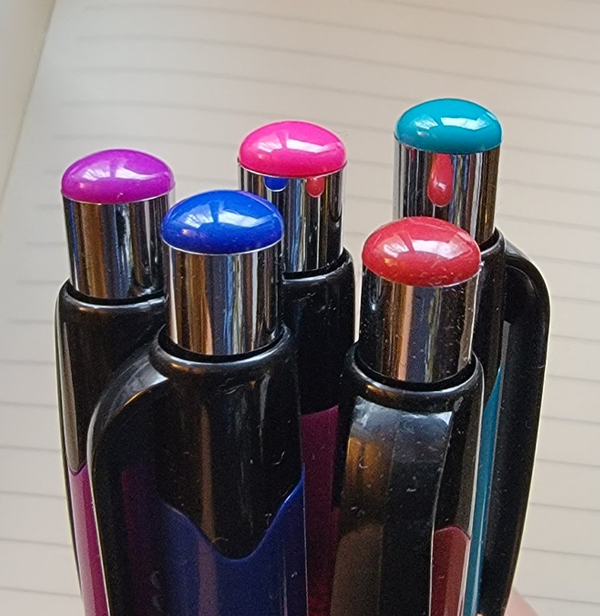 Story Sorceress Pen Set
A little extra magic for you!  A set of 5 pens that say "Story Sorceress" on them in silver.  These ballpoint pens have colorful plastic barrels with black comfort grips.  Pens write in black ink. Button to retract pen tip matches barrel color. 
Note: these pens have small plastic pieces to protect the tips - remove those to write!
Not sure you want all five? You can get a single pen instead!