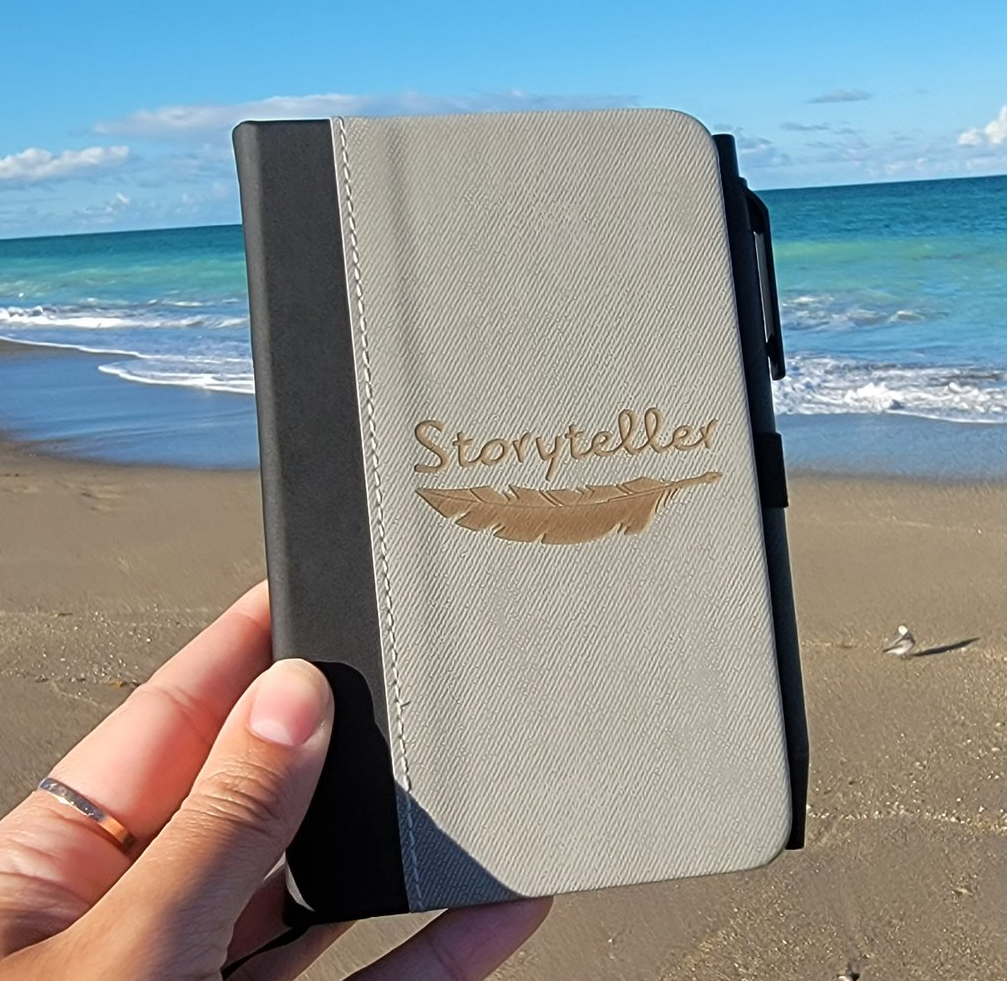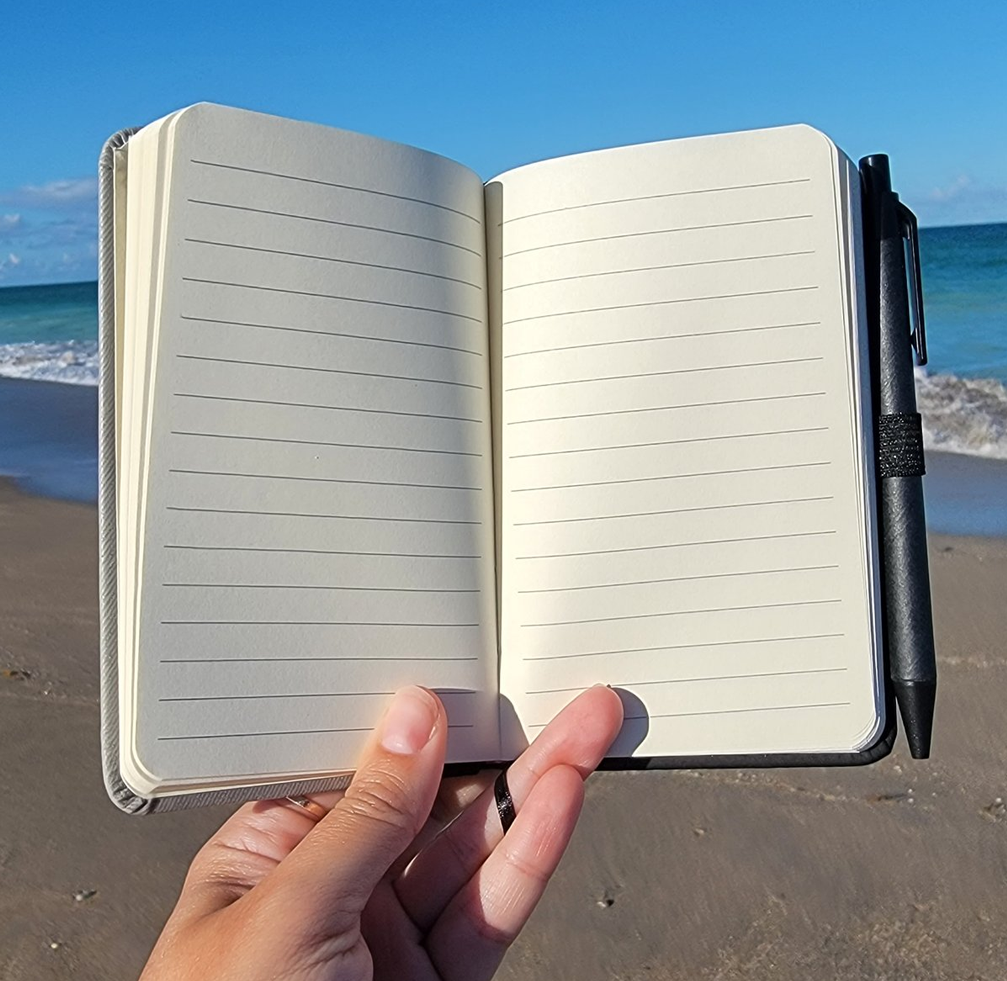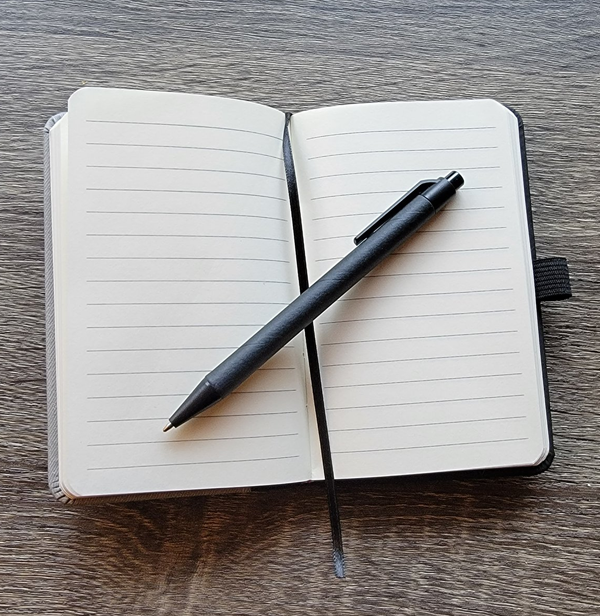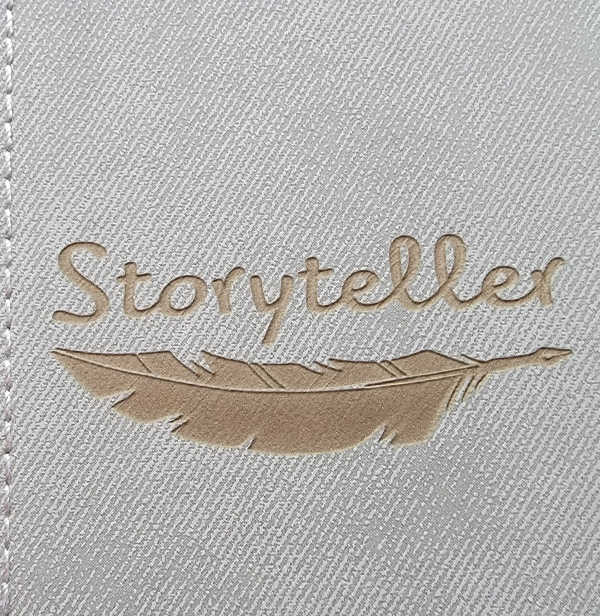 Storyteller Pocket Notebook
A pocket sized notebook with the word storyteller etched on it above a feather quill.  This 2-tone hardcover notebook comes with a black ballpoint pen that can be held in the attached strap and has a ribbon bookmark. 
Notebook contains 96 pages.  Measures 4.33 in. W x 5.71 in. H x 0.59 in. D.