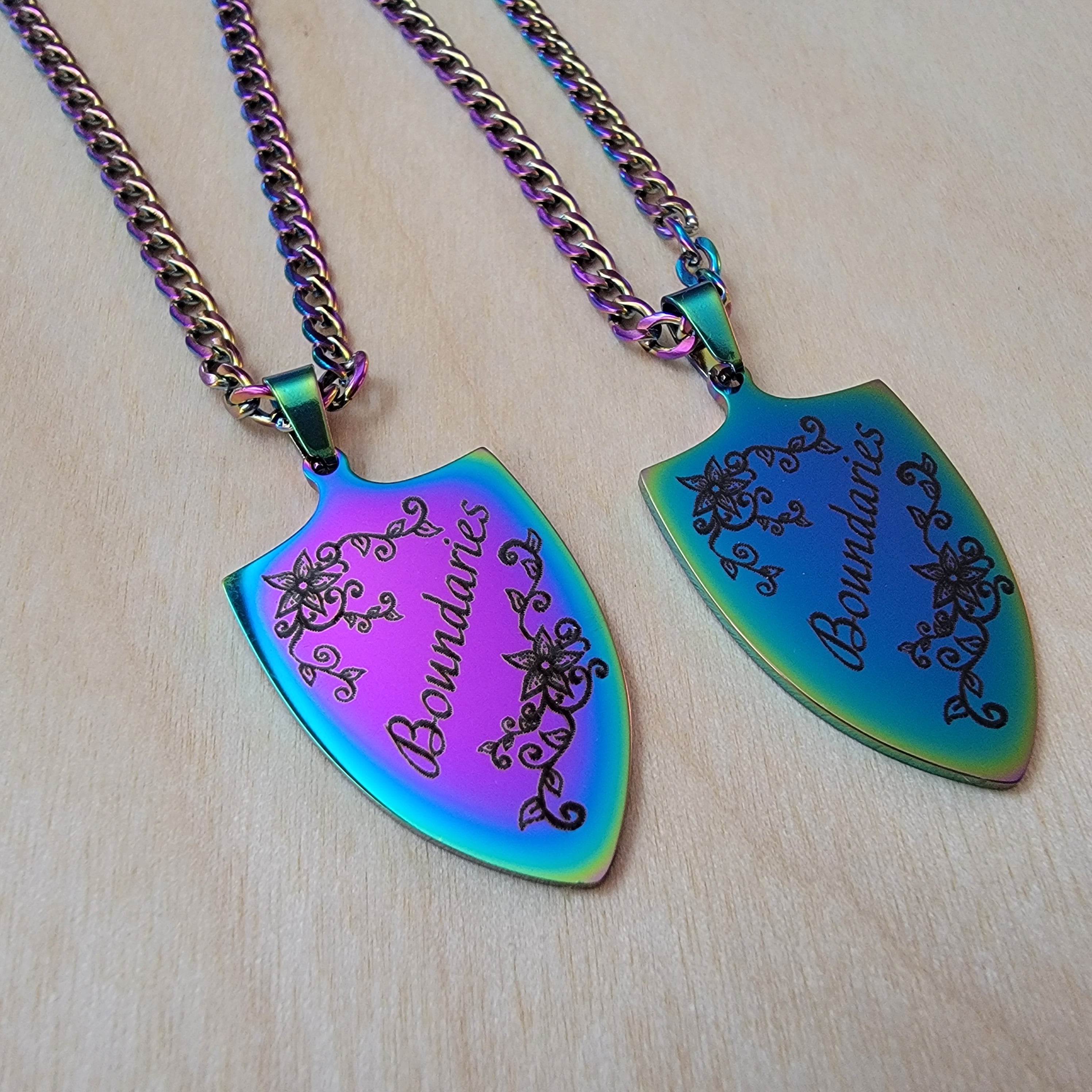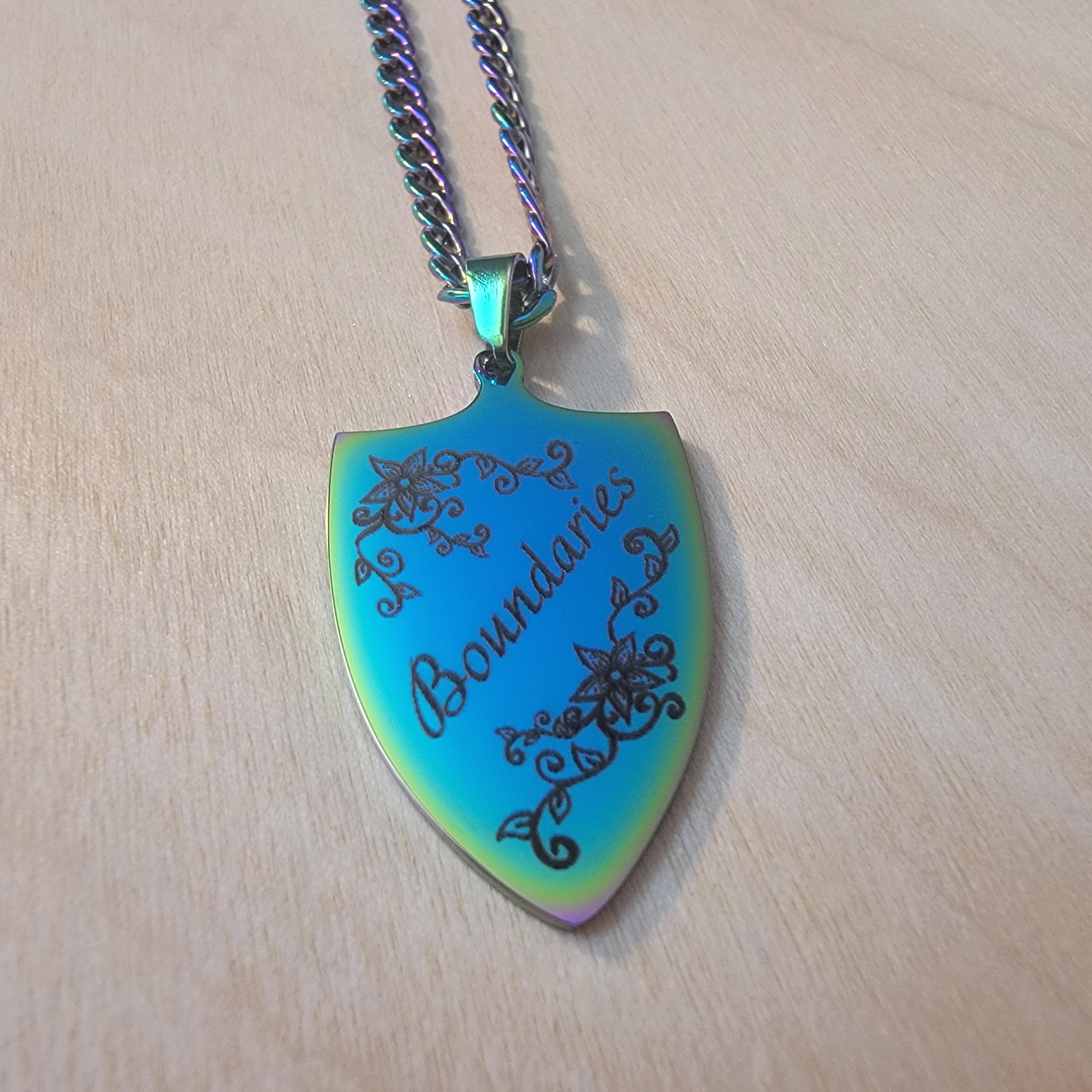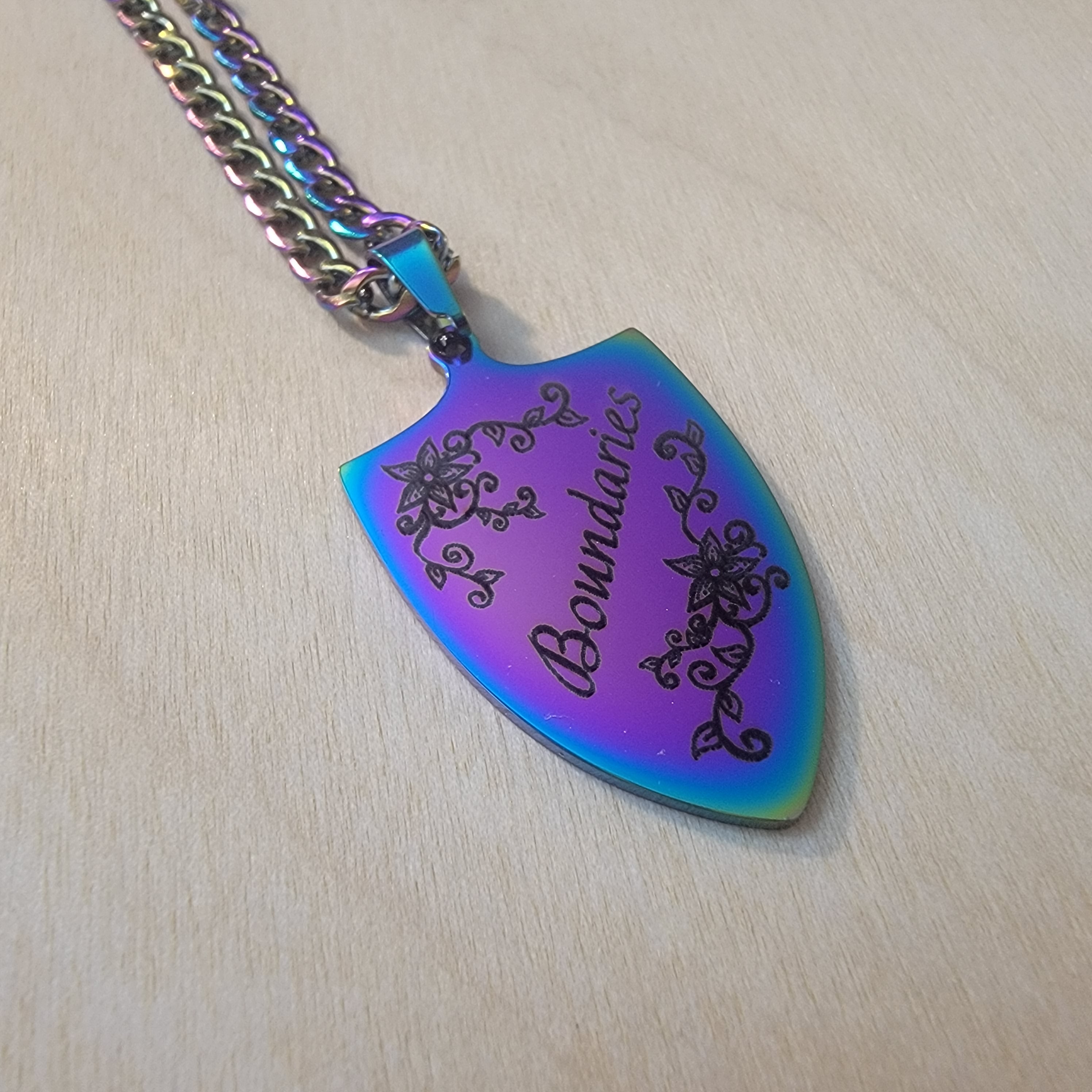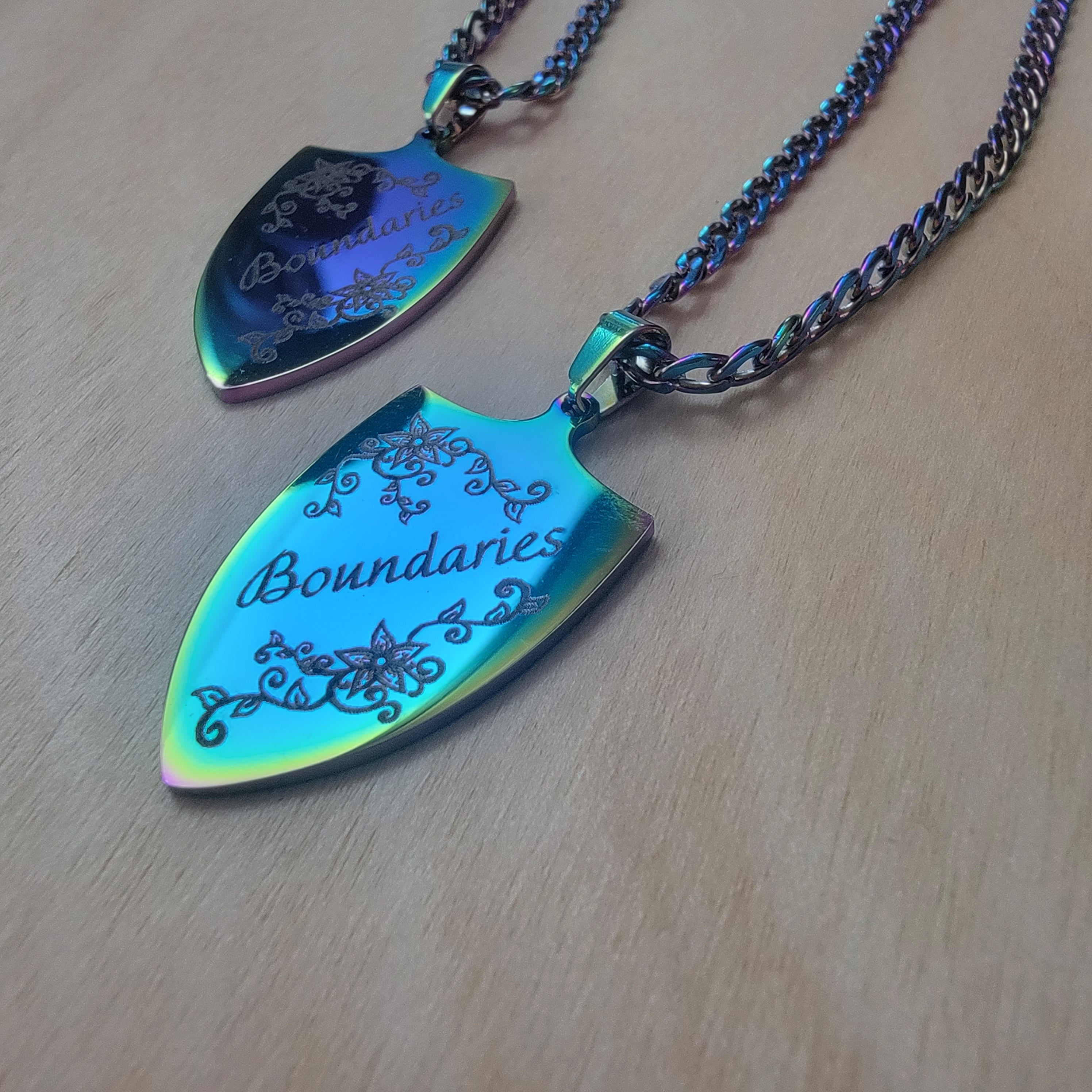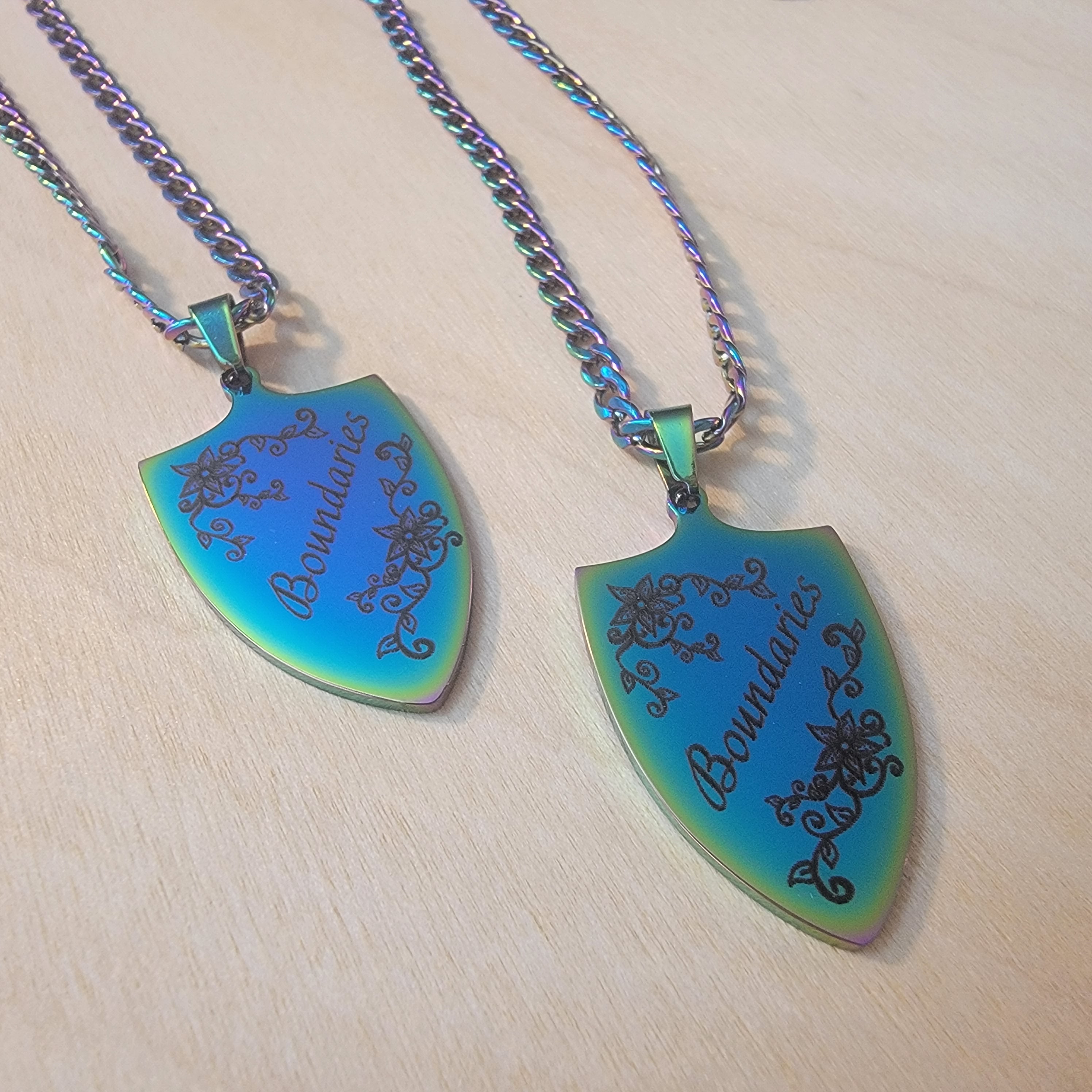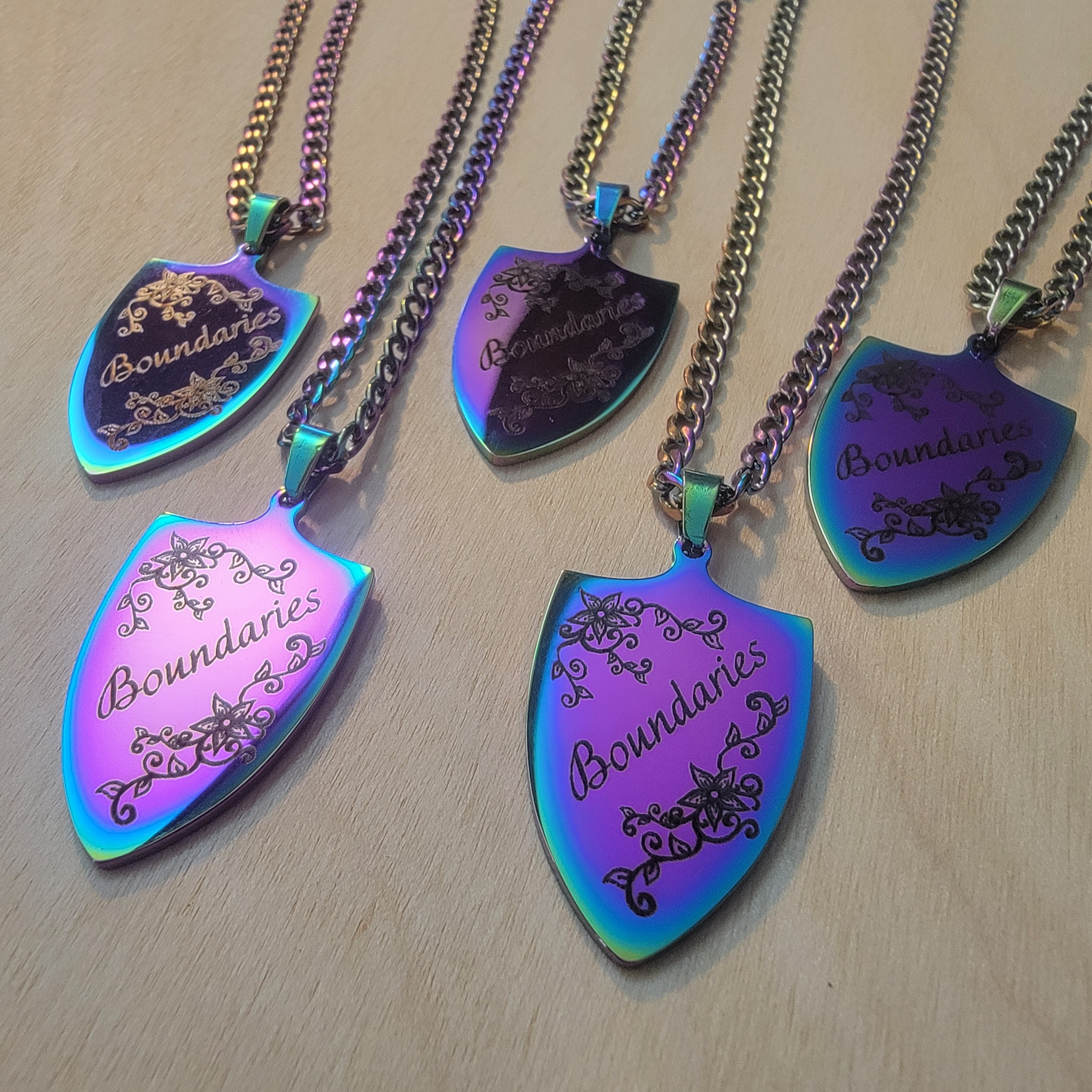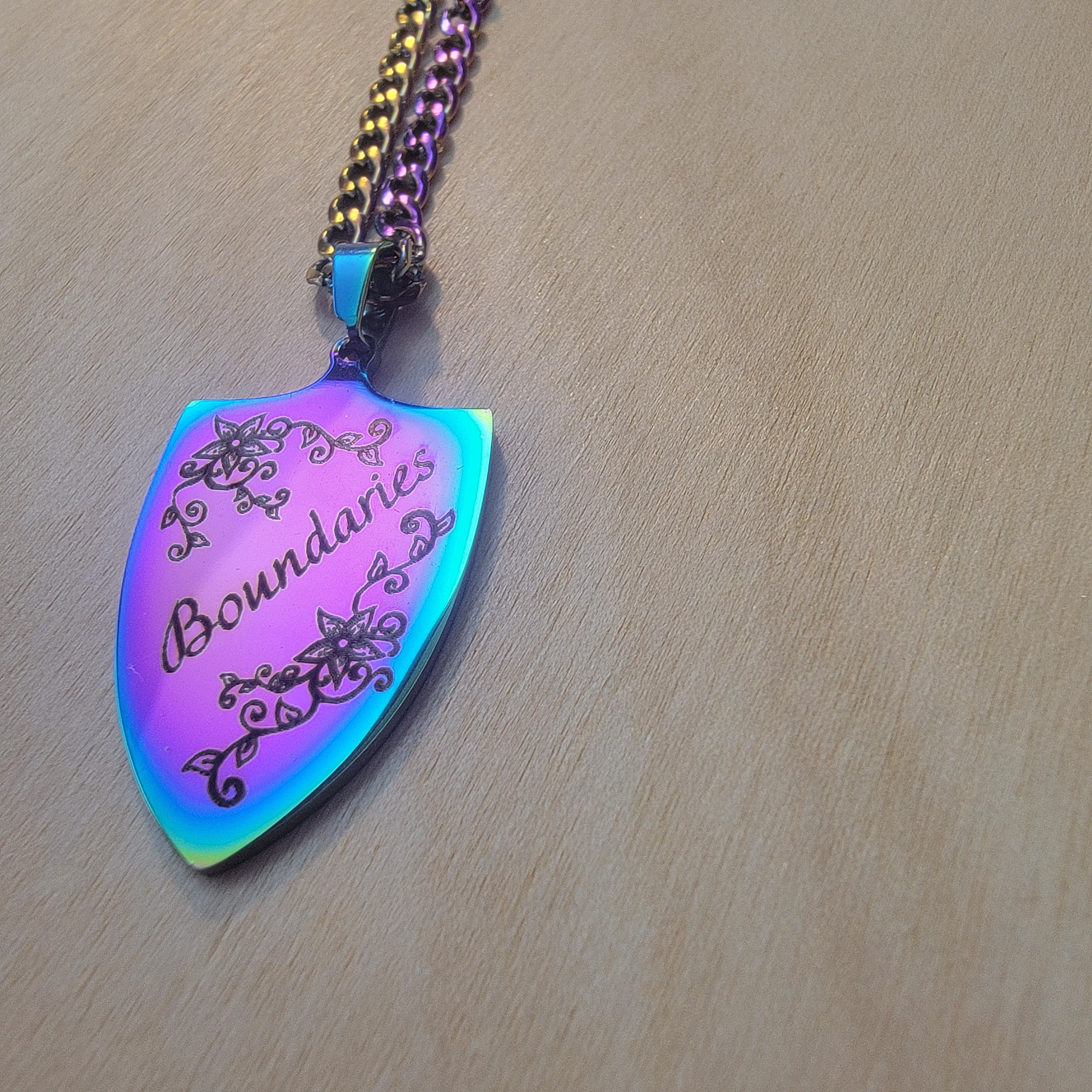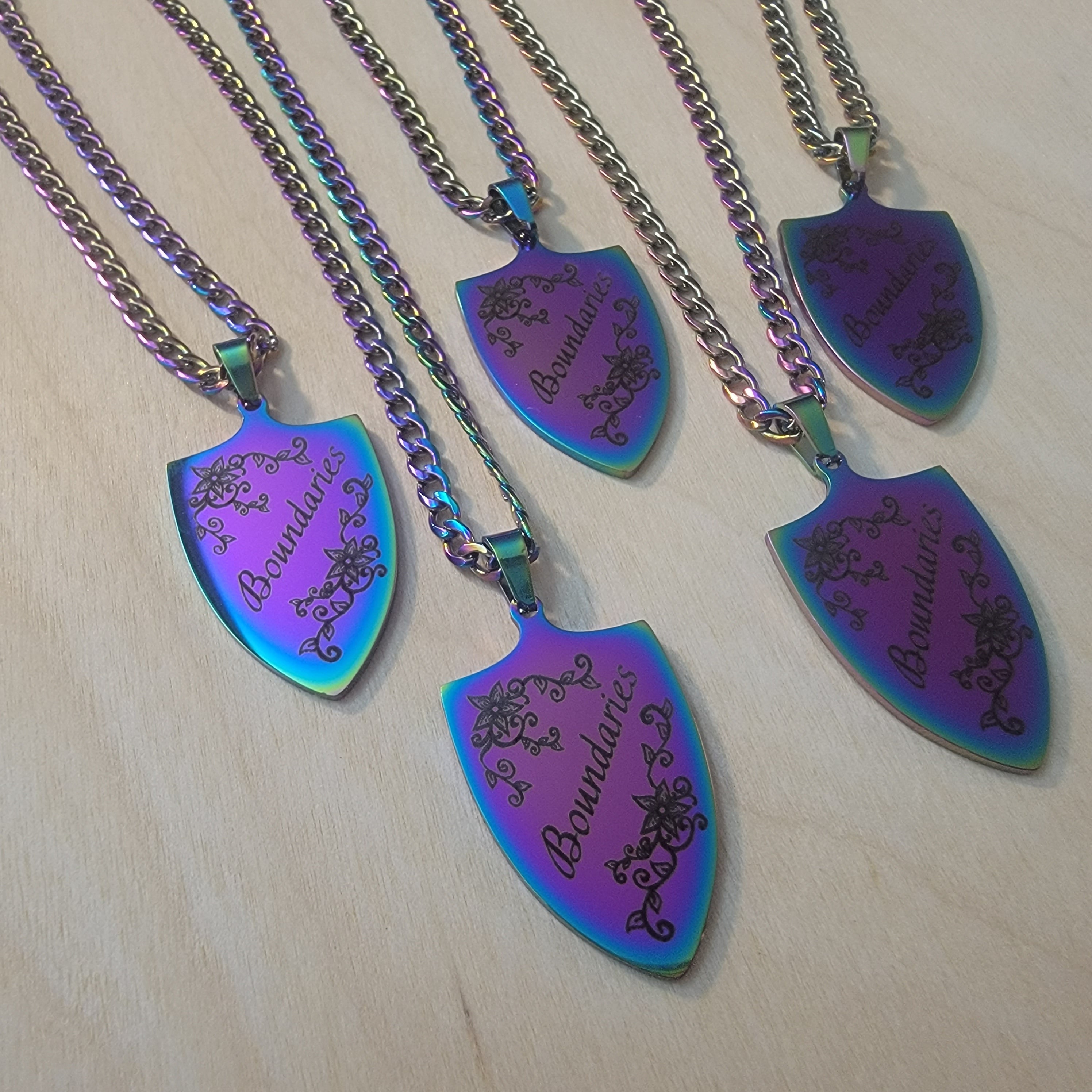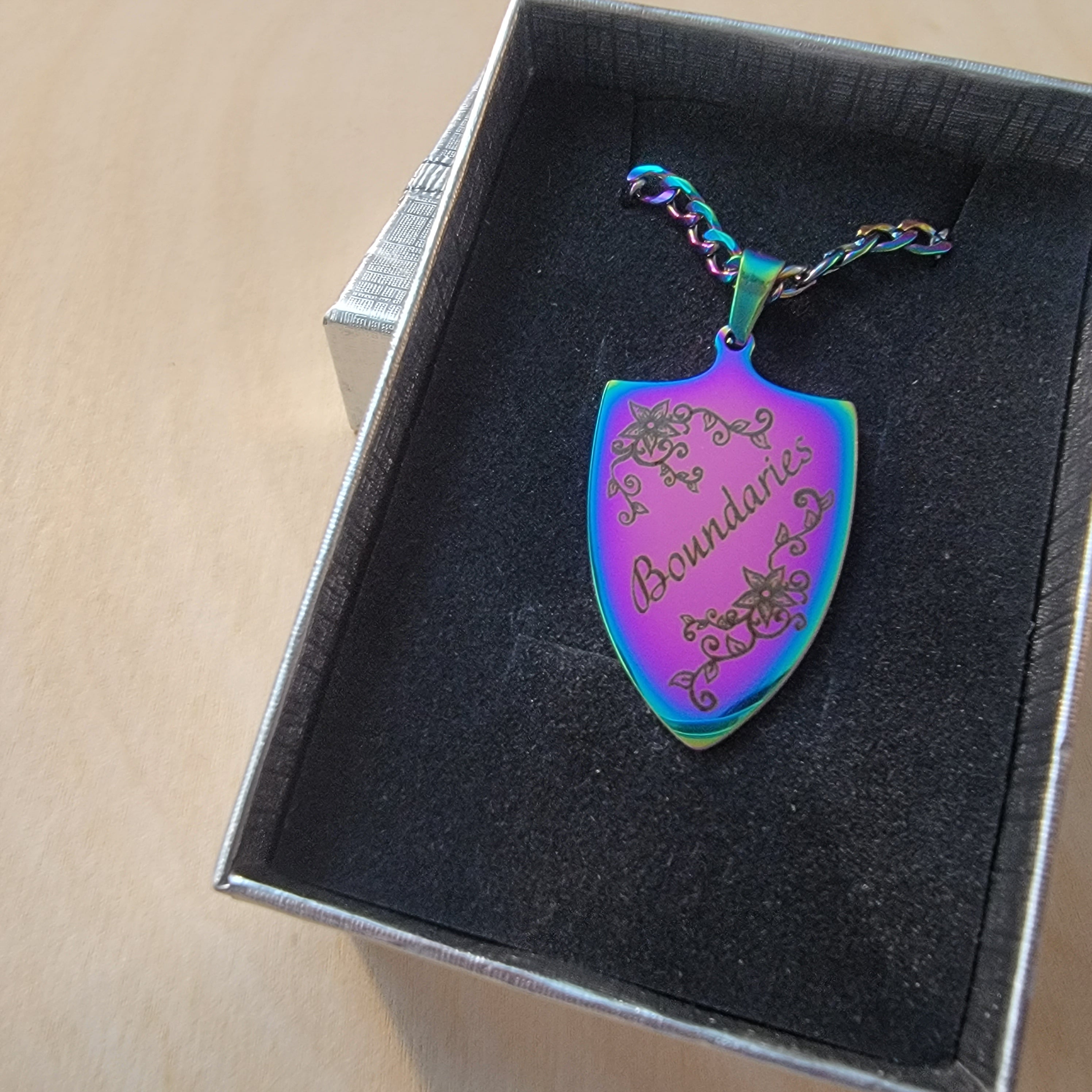 Boundaries Shield Rainbow Plated Necklace
Boundaries are important!  Get yourself a reminder of how necessary they are with this boundaries pendant.  Shaped like a shield, it has flowers surrounding the word boundaries on rainbow plated stainless steel.  
Since rainbow plating has such variation, Boundaries pendants have been split into two groups - mostly purple/pink and mostly green/blue so you can pick your preference! 

Shield pendants are 30mm tall by 17mm wide. Comes on a matching rainbow plated chain of about 20 inches.