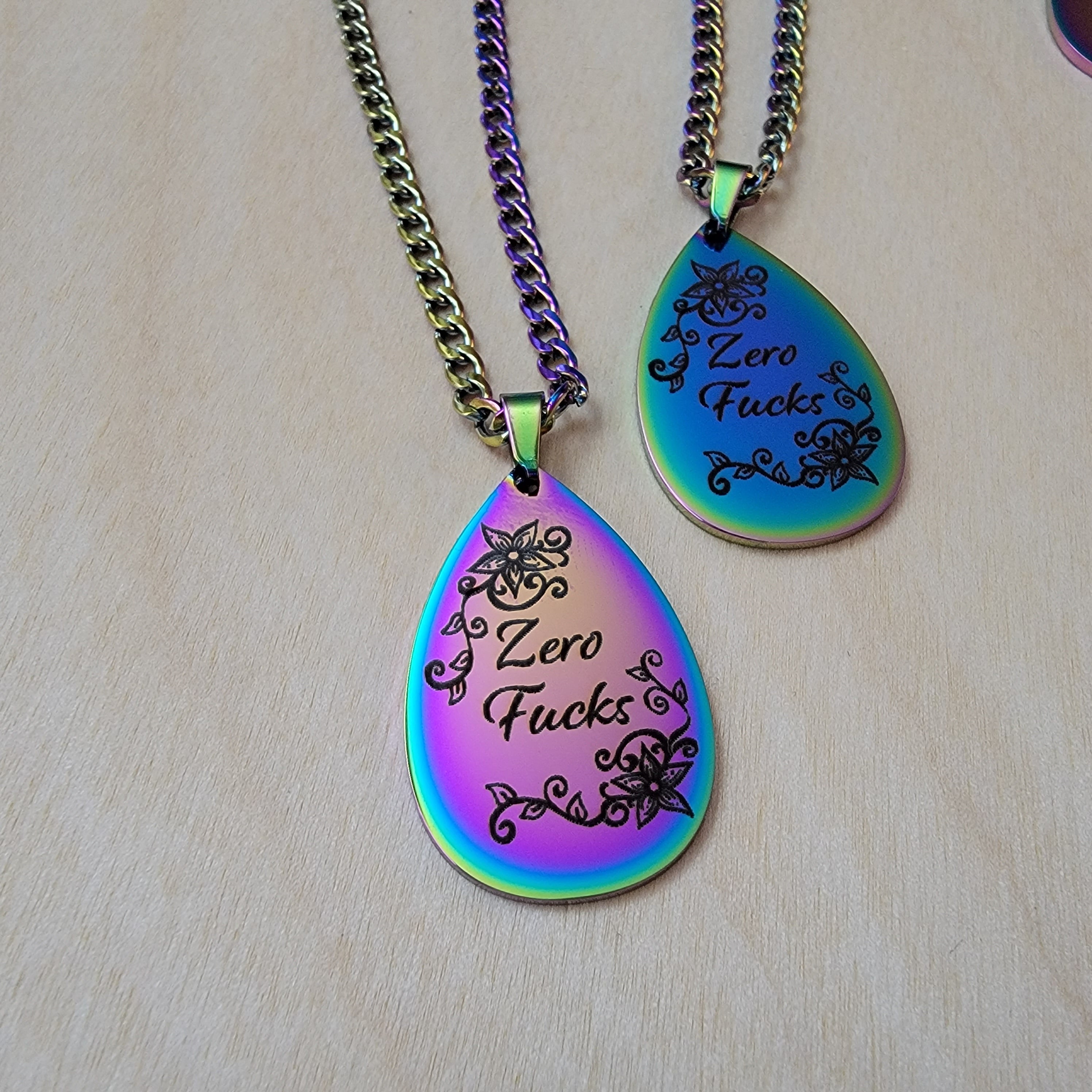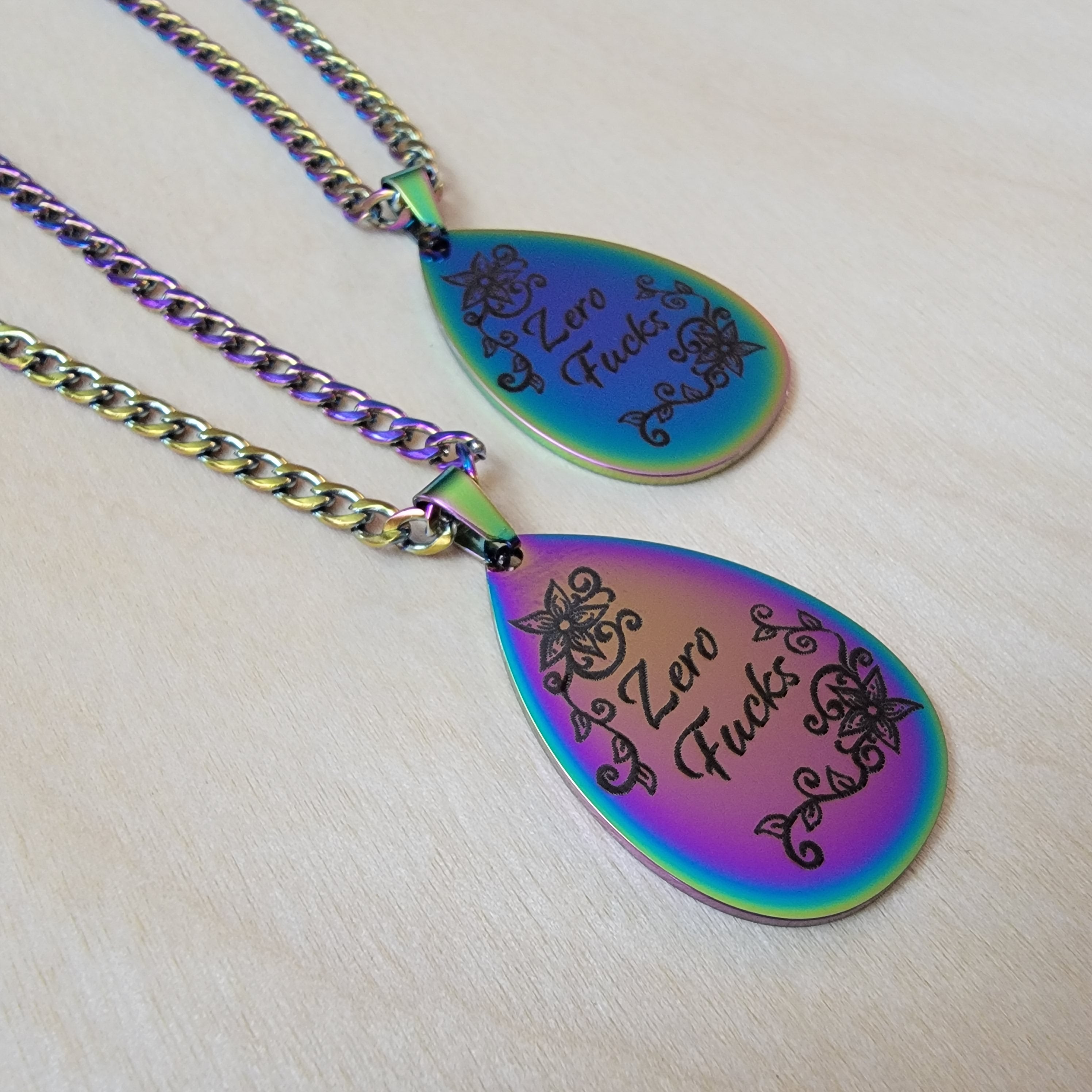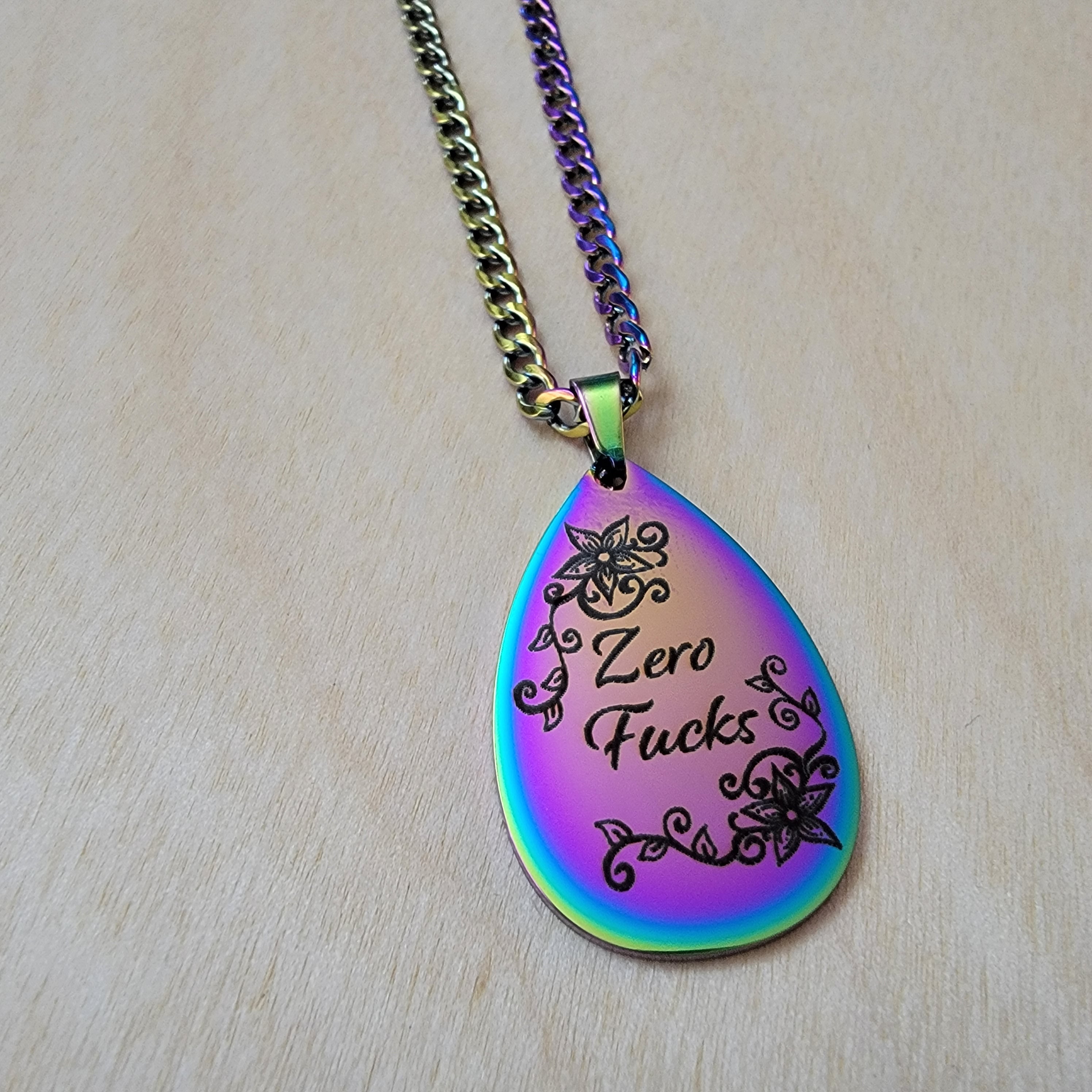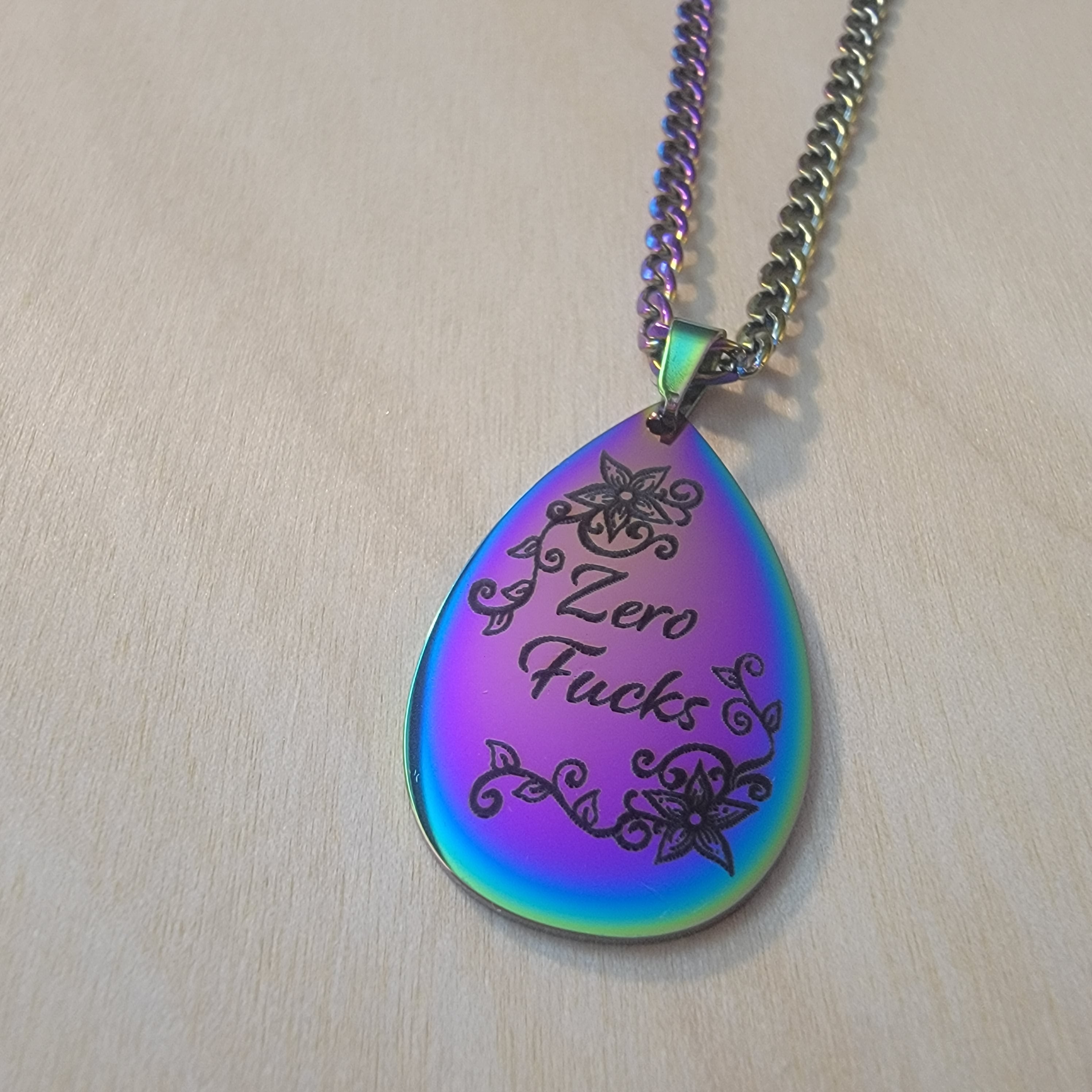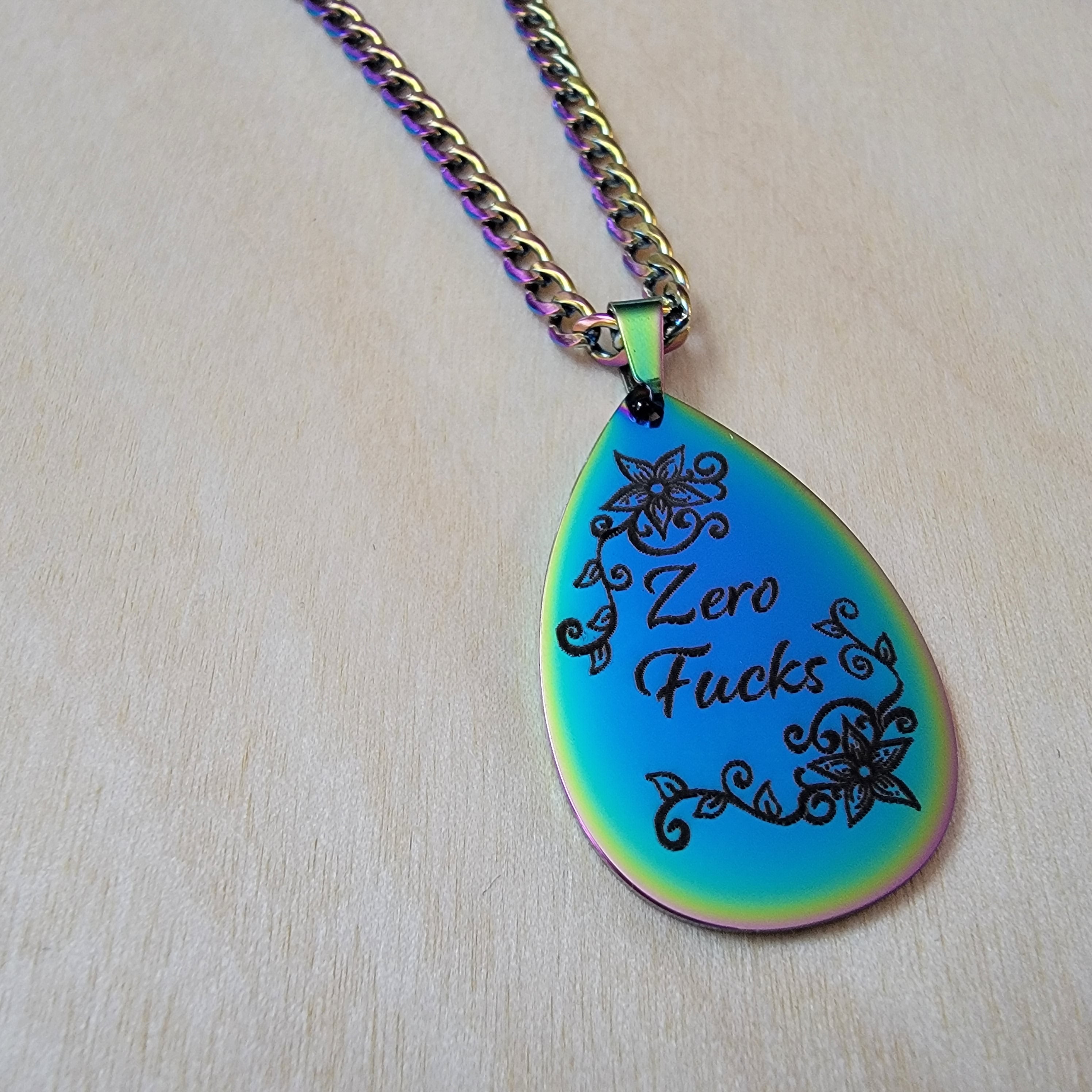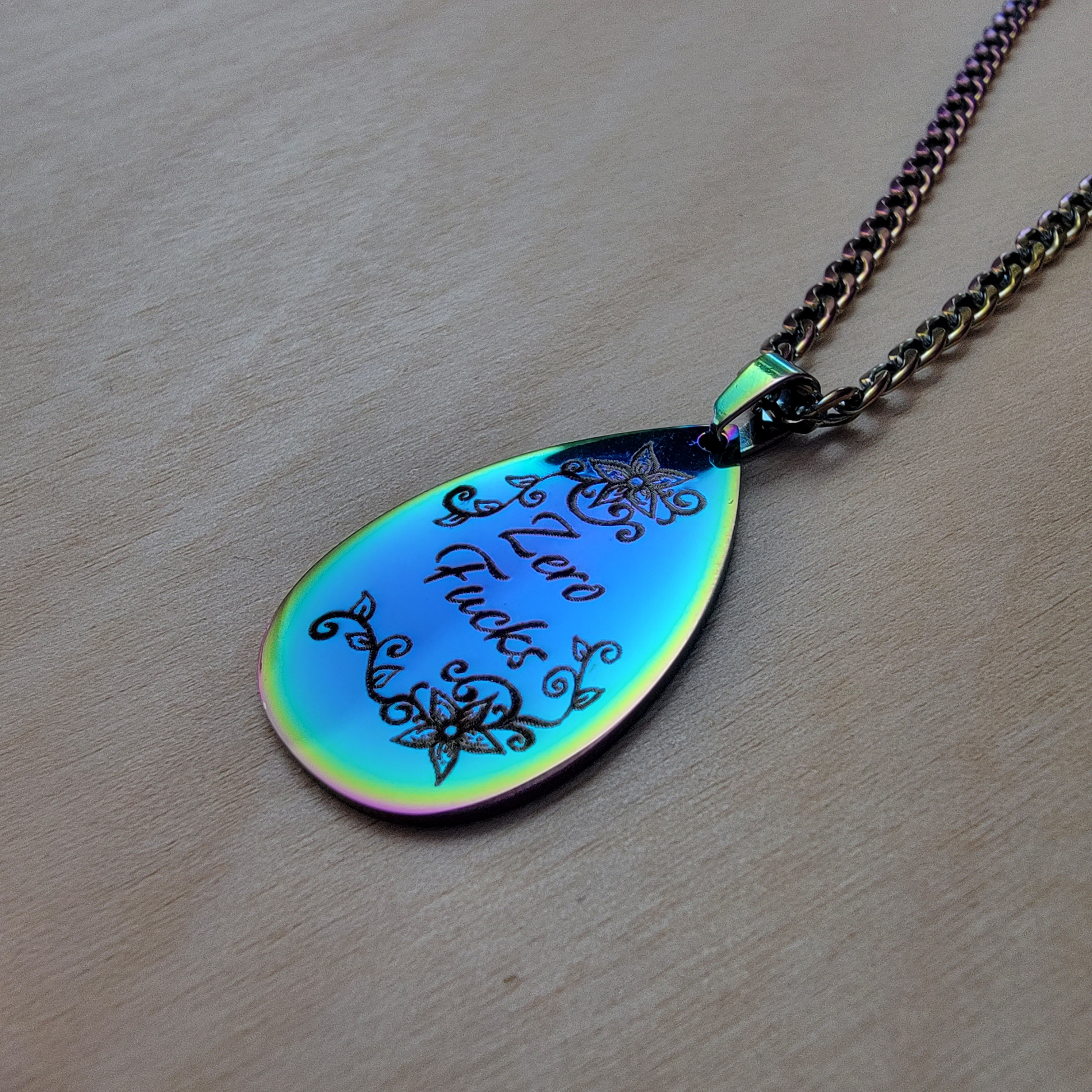 Zero Fucks Teardrop Rainbow Plated Necklace
This rainbow necklace is ready to announce just how many fucks you have left to give! Teardrop shaped, it has flowers surrounding the words "Zero Fucks" on rainbow plated stainless steel.  
Since rainbow plating has such variation, Zero Fucks pendants have been split into two groups - mostly purple/pink and mostly green/blue so you can pick your preference! 

Shield pendants are 30mm tall by 19mm wide. Comes on a matching rainbow plated chain of about 20 inches.