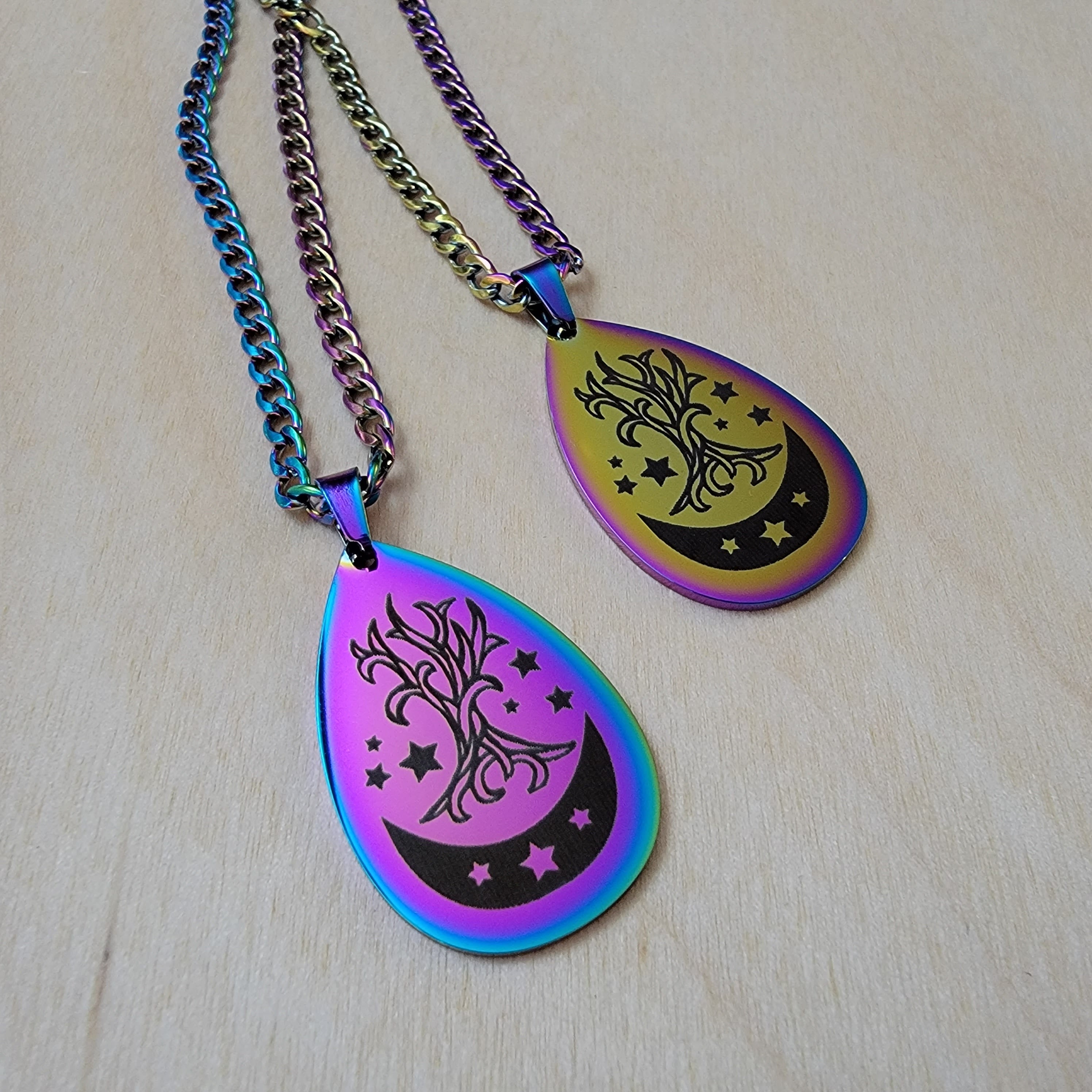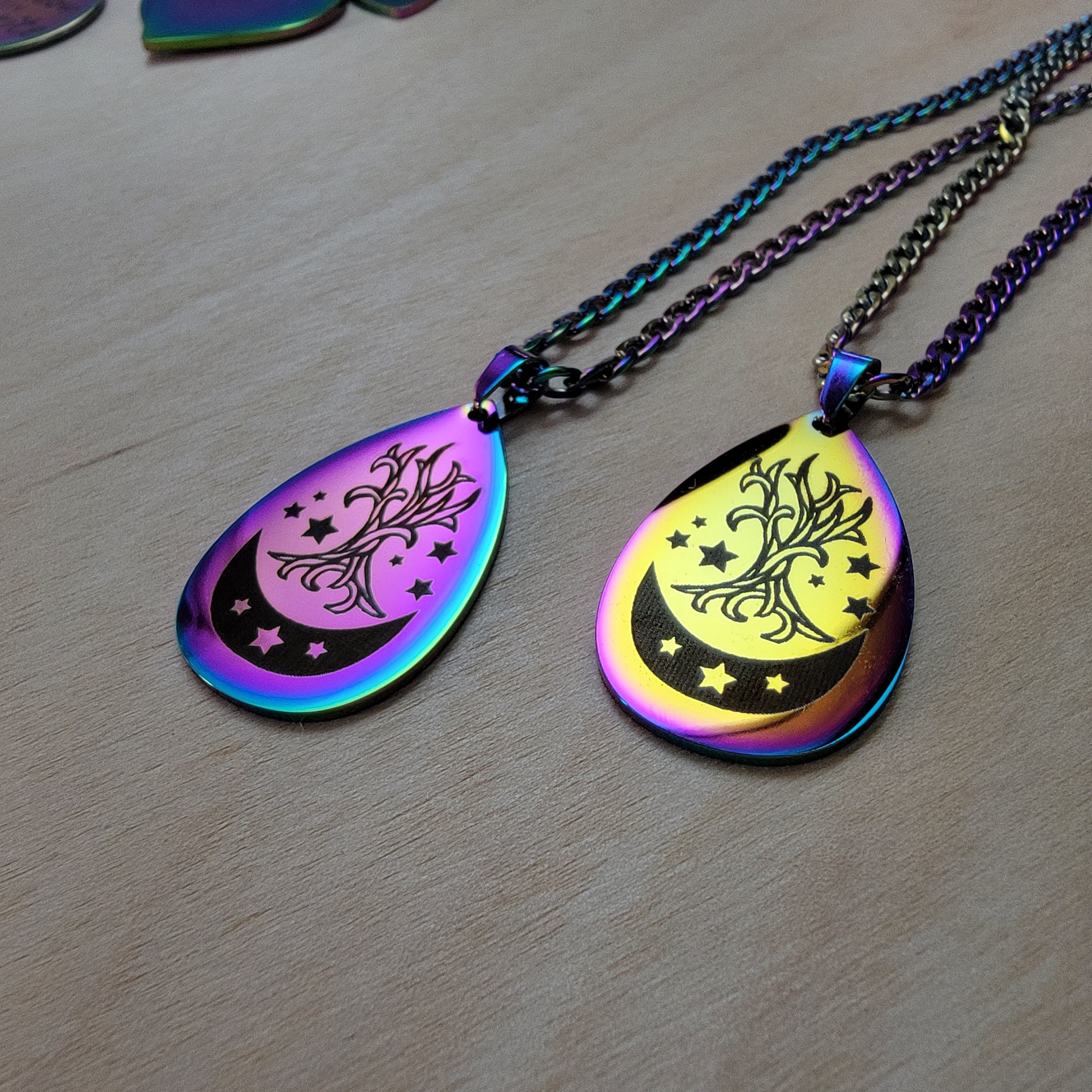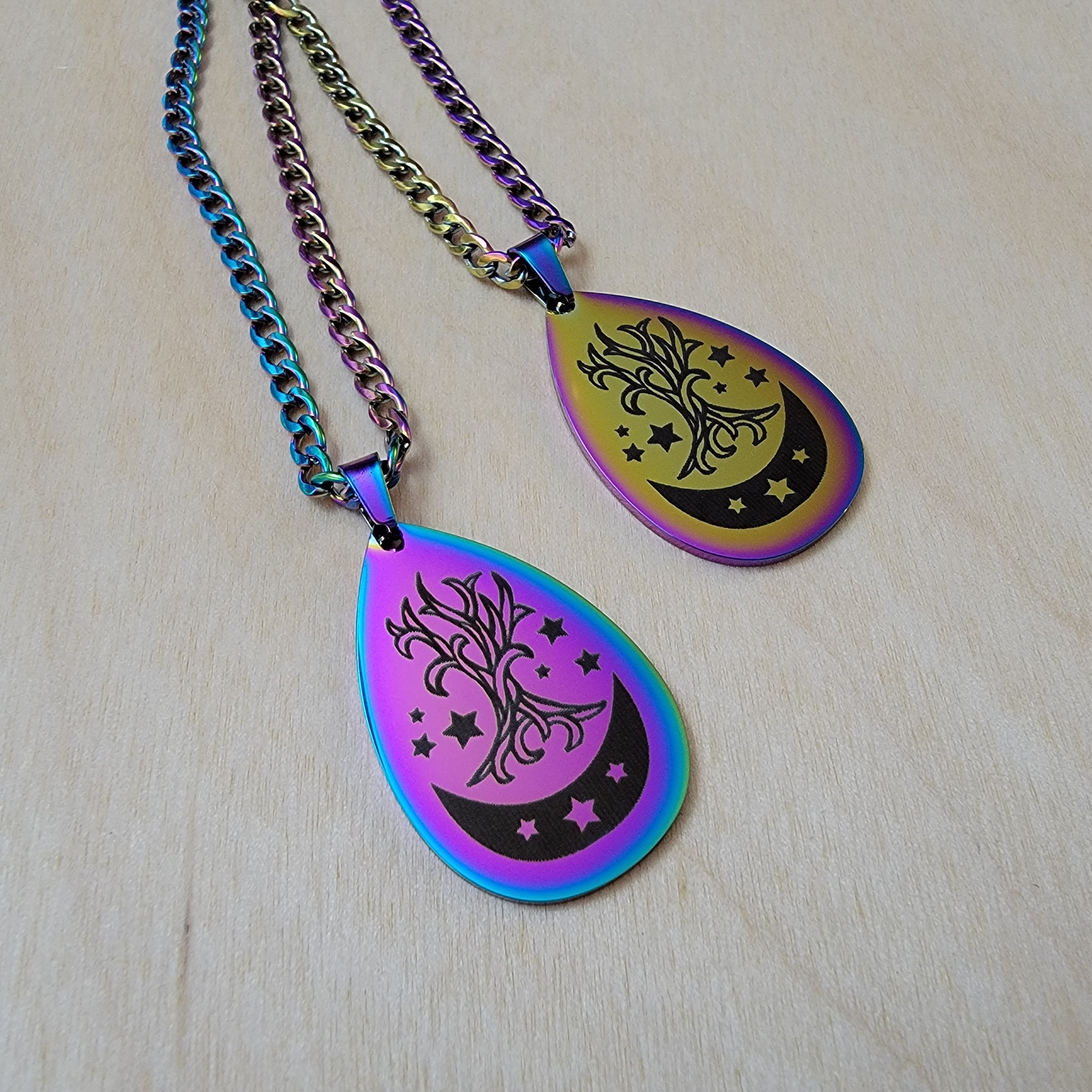 Mystic Tree Teardrop Rainbow Plated Necklace
This rainbow plated necklace featuring a swirling tree sitting on top of a crescent moon surrounded by stars.  
Since rainbow plating has such variation, tree pendants have been split into two groups - mostly purple/pink and yellow so you can pick your preference! 

Shield pendants are 30mm tall by 19mm wide. Comes on a matching rainbow plated chain of about 20 inches.